Midwest MTB Report
Summer riding is as good as it gets right now, and it was a banger of a weekend with some fantastic racing on the North Shore of Minnesota at the Lutsen 99er. Questionable weather turned out to be ok, and actually quite nice, making for a great day of racing throughout the divisions. This week's report is features firsthand recaps from both the female and male winners in the 99 mile race, along with an update on an Alexandria rider taking on the continental divide via mountain bike from Canada to Mexico, and highlights from the opening ceremony for new trails at Cuyuna. Looking ahead, it'll be a quiet weekend on the racing front with the Fourth coming up.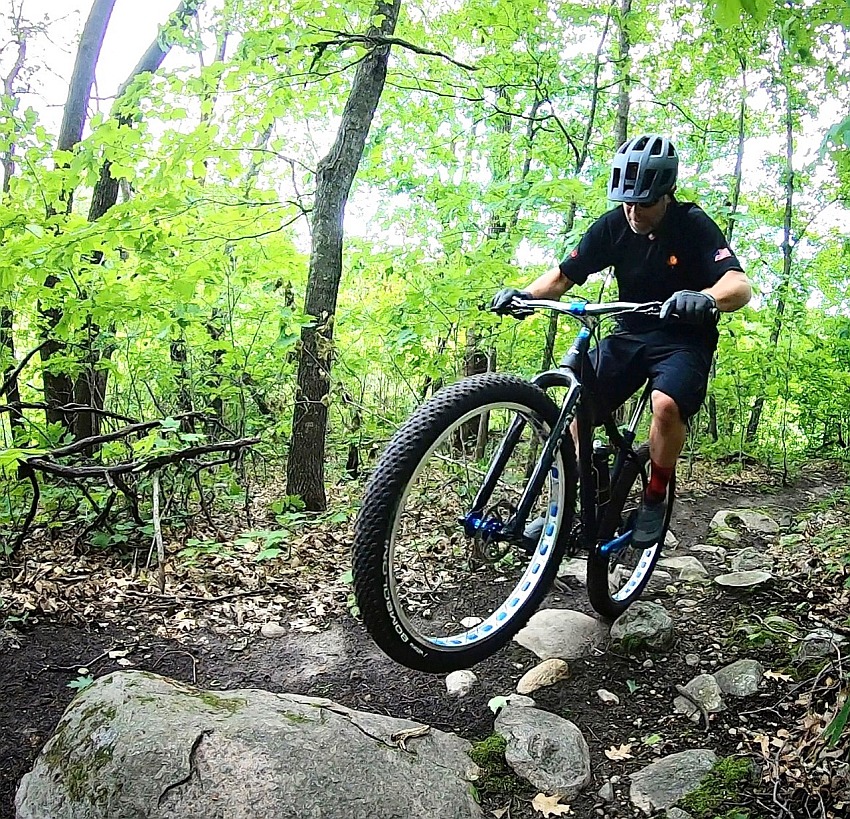 Lutsen 99er
As always, eyes were on the sky for the Lutsen 99er event. A chance of rain and cooler temps looked to dampen the experience, but things turned out pretty darn good overall, at least according to the riders I talked to. A morning shower made for some dark water and an appearance of a mud race, but conditions turned out to be very good for riding. It was a big day for Minnesotans in the 99er with new riders taking the top step in both the female and male divisions. Taking the wins, respectively, were Jenna Rinehart and Josh Bauer, who we have recaps from (thanks to Jenna for the exclusive report).
Rinehart's recap:
"It was a bit of a last minute decision to race the Lutsen 99er and ended up signing up about a week and a half out. I've always been a little intimidated on getting enough training in for this kind of distance. Spring is the busiest time of year for me at work so it's hard to commit to some big events. This year things seemed to align and I decided to give it a shot. I've never needed an event to keep me motivated to ride so I always try to keep some decent fitness so I can jump in events last minute if my schedule allows. My training mentality has always been quality over quantity. I don't have a lot of really long rides or short high intensity work this season, but I have quite a few solid 2-3 hour gravel rides in me. I felt really good at the Epic gravel race earlier this month so that gave me some confidence going into the race."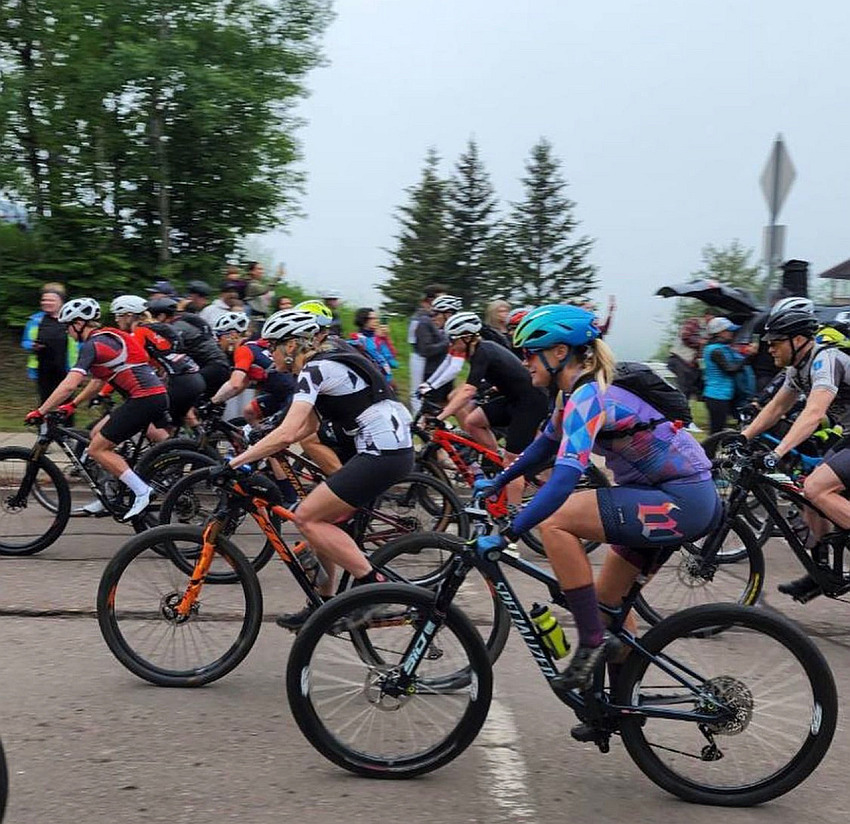 "The forecast was showing rain all day but thankfully we only got drizzled on at the start. The sun came out and the weather ended up being perfect. I was a little nervous about a mass start with a long downhill but the organizers did a good job of keeping the pace neutral. It was freezing when we got down to Hwy 61 but as soon as we hit the long paved climb up Caribou Trail I started to warm up. My biggest concern was making sure I didn't overdo it on the first big paved climb as I don't have a lot of experience pacing myself for this long of a race. About halfway up the climb I ended up falling off the lead pack of 30-40 guys. It was a little hard to watch them ride away as I know the importance of drafting in these types of races but I've also ended up overdoing it a bit, getting in a group that was a little stronger then my fitness would allow and then paying for it at the end of the race."
"In mass start events it's always hard to tell where the other women are but I tried to scan around and didn't think I saw any other women nearby or up the road. I settled into the second smaller group and just hoped we would catch some of the riders up ahead later in the day. I felt really good every time we hit the rough snowmobile trails. I found a consistent pace and went to the front of our group. I liked to be at the front for these sections as drafting was less important, I could control the effort, and better navigate the rocks and puddles. When we would hit the gravel roads the pace would jump around a lot. People would surge at the front and I had to decide serval times if I wanted to make the jump and stay in the draft or let them ride away. I chose to match their efforts to stay with them and eventually things seemed to settle down a bit. As the race went on my group started to catch other riders that had started too hard. With about 18 miles to go I got a bottle with some coke in it, took a shot of some maple syrup and felt pretty good. I noticed it seemed like some of the others in our group were starting to fade a bit. We hit some climbs and some tough snowmobile trail and I managed to drop the guys that I was with most of the day. I kept pushing on and caught another group and then hit the last gravel and pavement for the day and found a couple solo riders to rotate with. The last few miles were a challenging uphill with some ski hill service roads followed by single track. I was thrilled to come across the finish line first for women and 20th overall!"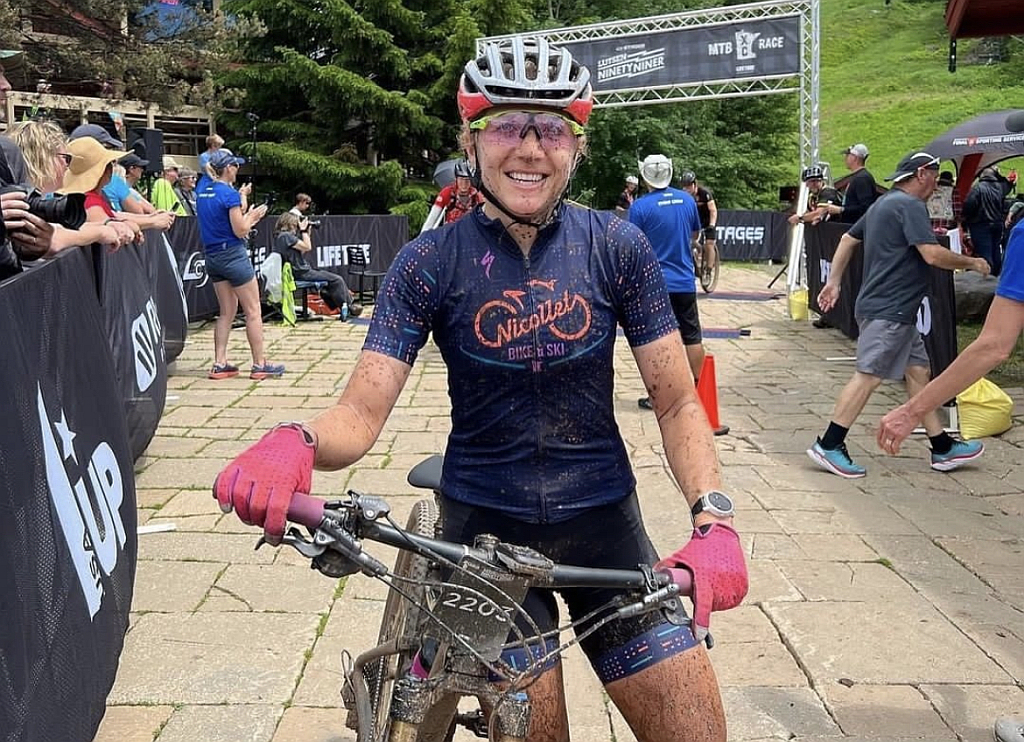 "Having never done this event I wasn't quite sure what the best bike set up would be. One of the cool things about the race is you have a little bit of everything from pavement, smooth gravel, super rough snowmobile trail, huge puddles, and finishing off with single track. It sure keeps it interesting! I saw everything from gravel bikes, hardtails, full suspension, fat bikes, and even aero bars. I ended up running my full suspension Specialized Epic Evo with S-Works Fast Track 2.1 tires. With how rough the snowmobile trail was, this ended up being a perfect set up. I was able to stay seated and just pedal through the rough stuff. That is where I felt the strongest during the race. Even though there were some mud puddles out there, the soil is overall pretty sandy/gravel like and not like the slippery clay we have in southern MN. With all the gravel and pavement out there I think a low resistance dry tire was the way to go."
"It was so fun to try a new event and I would highly recommend this race to anyone looking for a good adventure with a variety of terrain and beautiful views."
Bauer's report:
"My goal for Lutsen was a top 5, maybe even a top 3. I try to win every time I line up at a bike race but Saturday it didn't start becoming a reality until we were over half way though the race and I could tell I was the strongest one on the day. I slowly started to believe in myself. The legs felt good, no mechanicals, I was hydrated, well fed, nothing went wrong and I just had luck on my side."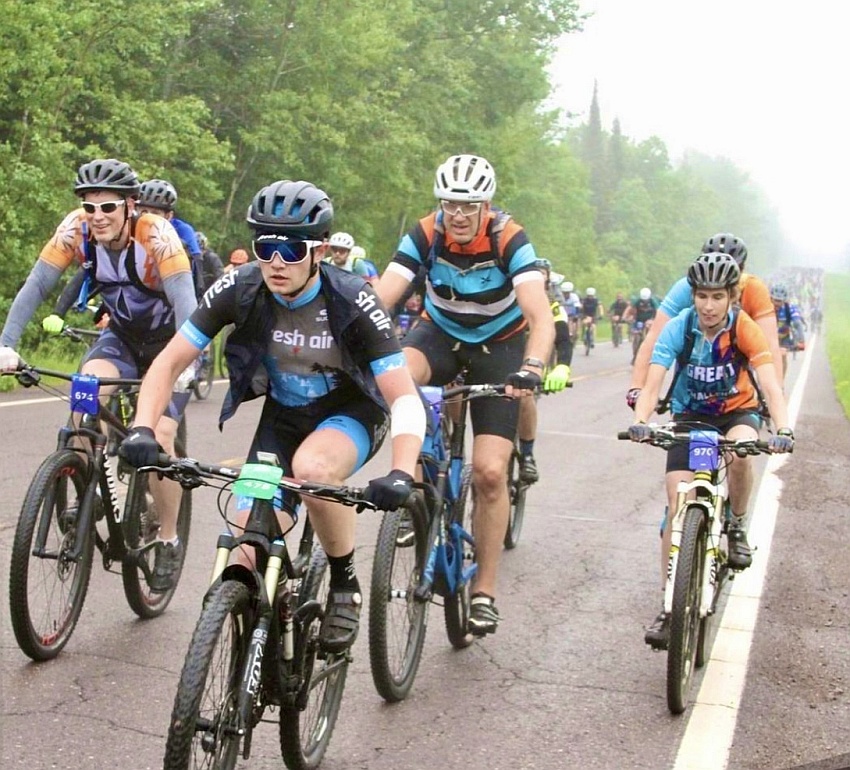 "The front group started with about 20 riders up the pavement climb to the first gravel road, I initiated a pretty hard effort on the first ATV/snowmobile trail and the group dwindled down to 9 at about mile 20. It would be us for the next 40 miles. I tried my best to get the group organized as best as we could with some encouragement and maybe a few swear words but finally the group started to cooperate and we were all doing our turns and putting time into the chasers. We did the first Bally Creek Loop and I had a mishap in two of the bigger mud puddles which led me to lose the group for a few minutes but fortunately caught back on before a gravel road. We lost a few riders on the second Bally Creek loop and it was down to 6 of us. I lead for quite a while through the gravel roads and onto the a logging road. I pulled again for a super long time and finally told someone else to pull through. I sat in for a bit but then got kind antsy and attacked the group up one of the climbs on this logging road. The group went with me and then I continued to do this for the next couple of miles. We then hit a super rough snowmobile trail and I was again on the front just trying to make it tough for the group. I eventually got super mad because of how slow and technical was that I hit a descent pretty hard and then noticed I got a gap. I looked back and it was a good 10 seconds and in my mind I was like " I have 13 miles to go, this is way too early but gotta shoot my shot". I proceeded to hit a triple step climb as hard as I could and then my gap group to about 45 seconds"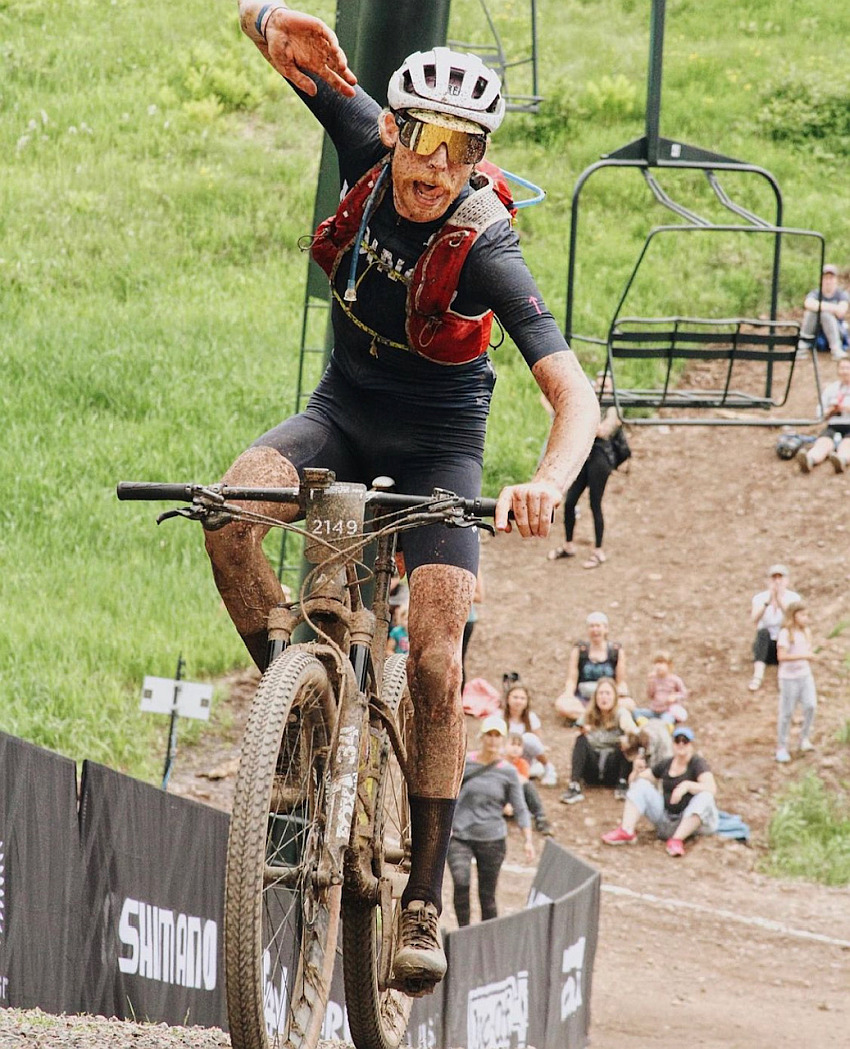 "I finally got off that snowmobile trail and it was me against the rest, there was a gravel downhill to highway 61 and I hit it as hard as I could, anxiously looking back every so often but couldn't see a group. I went across 61 and kept pedaling towards Lutsen Mountain. I could see the second motorbikes light and the group was getting closer but I knew I had to dig really deep up the gravel climb to Lutsen mountain. Continuously in my head encouraging myself to not give up, being positive and pedaling, pedaling and pedaling. I hit the climb and was starting to struggle, feel weak and seeing double. I felt like I went up it incredibly slow but I made it to the last mile of single track and knew I was about to secure the biggest win of my cycling career. Doing my best to announce to riders from other categories to get out of my way as I knew I only had so many seconds to spare but I cleared the single track and came up to the pavement of the chalet. did it! I won Lutsen! HOLY HECK!!! Got a huge handshake from Peter from Lifetime and was so confused on what really just happened. Still feeling the same today."
Riding the Divide
Scott Sundby of Alexandria, MN, former co-race director of the Inspiration 100, is taking on the Tour Divide route, and is at the halfway point as of this writing. Sundby has been updating his progress on his Instgram account, and below are a couple of highlights, including a wet/snowy day trudging through the mountains, and his most recent post: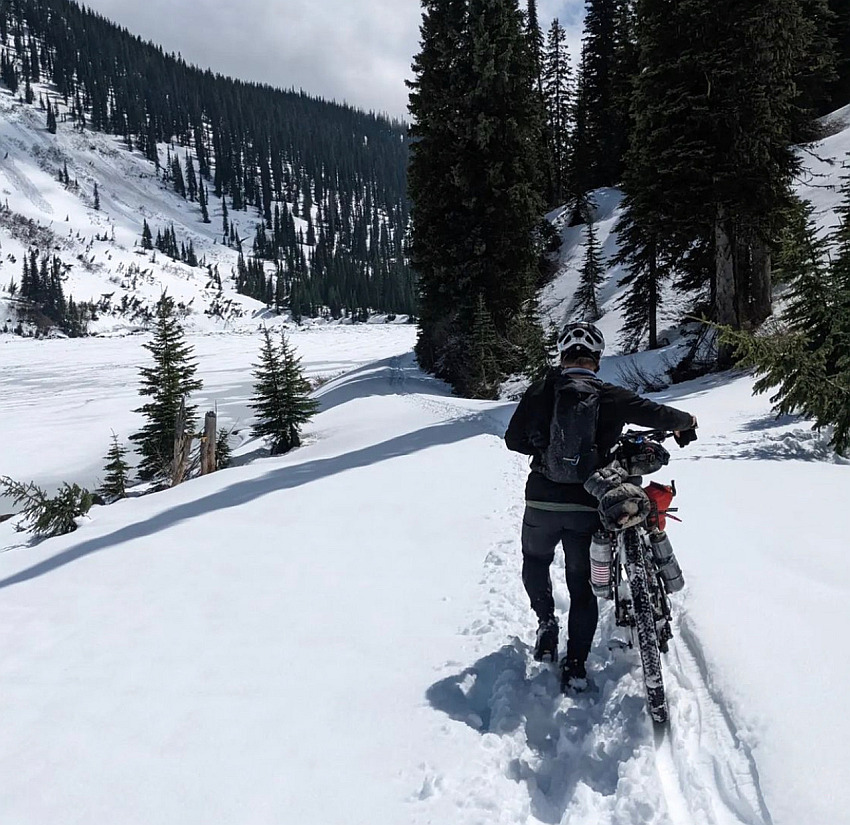 "It's hard to put into words the day. We woke to rain, which continued most of the day except on the two passes we crossed when it was snowing. I'm not sure how many miles of snow hike a bike we did, but it was substantial. The day also included the Wall, a notorious portion of the TD. Overall a great day and we are now in a hotel in Eureka, MT. Early start tomorrow with another two reportedly snow covered passes."
"We (Alex and Jason from Toronto) started from our little cabin at Lava Mountain Lodge and got over Union Pass today to Pinedale, WY. "Only" 85 miles and 4300 feet of climbing. It was another fun and challenging day. I feel like I'm posting the same message every day, but the day consists of eating, riding, thinking about eating again and riding some more. This is broken up with spectacular scenery, brutal uphill and downhill riding and filtering water."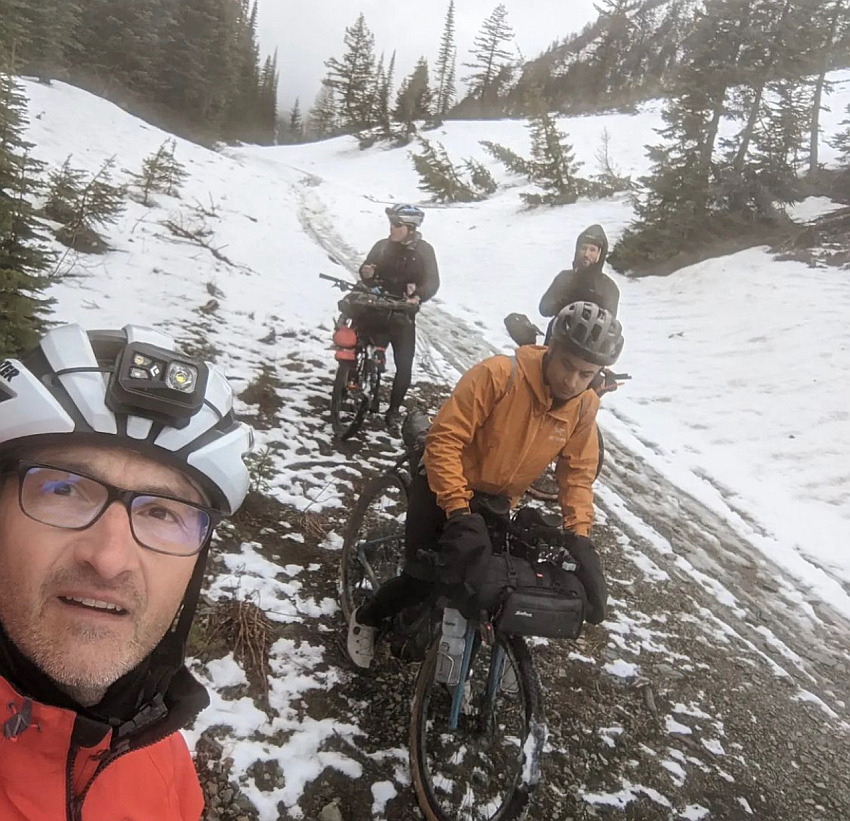 "I didn't eat enough calories today and felt it with a poorer mood and tired legs. Both of these are important clues I need to eat more, although if I don't eat another peanut m&m when I'm done with this I'll be quite happy"
Cuyuna Expands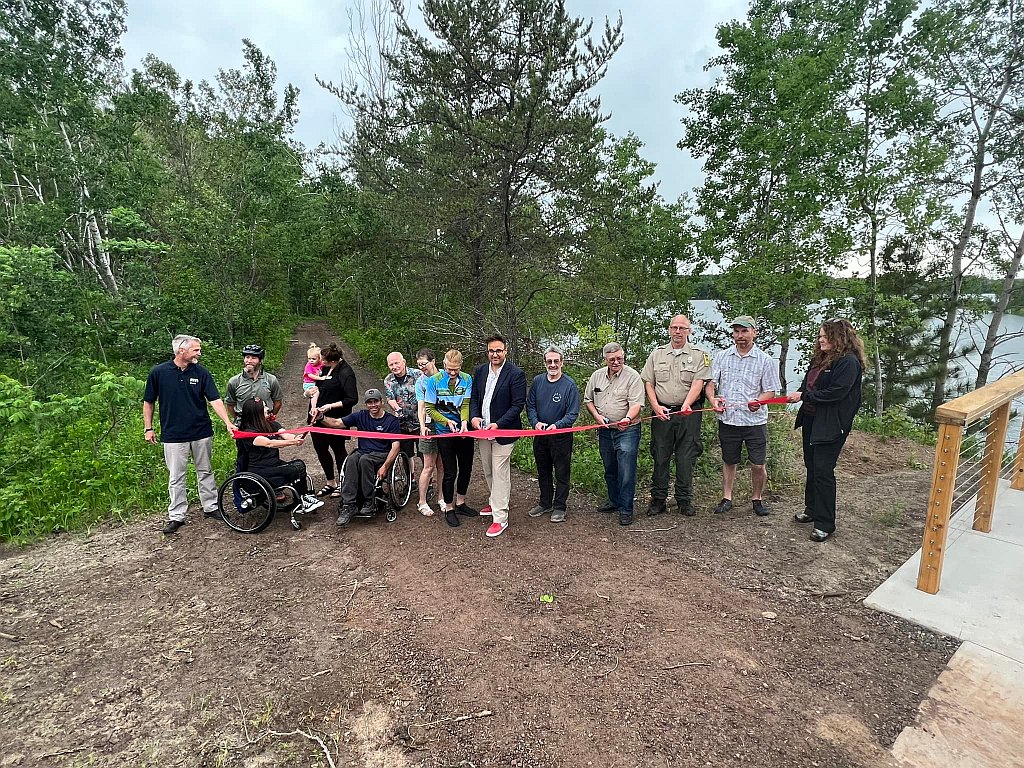 Cuyuna recently celebrated the additional of new trail, now totally up to 70 miles of purpose built trail. Especially exciting is that this new trail center features 7.5 miles of Minnesota's first adaptive mountain bike trails! The adaptive trails are open to everyone and many will find these the best way to first introduce new riders to the sport. Another 7.5 miles of intermediate and advanced trails were also added.
You can read the full recap on the Cuyuna Lakes Mountain Bike Trails' Facebook page.
Have a safe and happy Fourth, and keep the wheels moving!
About the author...

Jay Richards maintains a very active lifestyle. He somehow finds time between managing a full-time resort (Maplelag) and bringing up a family of four boys with his wife Jonell, to compete in both mountain bike and a few cross-country ski races. Jay rides for Maplelag Resort, manages the Maplelag mountain bike team and enters his 32nd year of racing and promoting mountain bike races.

Have an event or mountain bike related information to share from the Midwest? Feel free to contact Jay at