Midwest MTB Report
August marches on with a couple big events taking place: locally, the Ore to Shore, and out west, the Leadville 100 that always sees a handful of Midwest riders compete. Racing action in the Minnesota Mountain Bike Series up north on the new trails at Tioga and a recap from a high school training camp highlight this week's report, plus a look ahead.
Ore to Shore
Wet weather added to the challenge at the mighty Ore to Shore held in the UP of Michigan, leading to one of the more exciting finishes in the men's race.
WORS champion Ben Senkerik was one of ten riders to make the final selection for the sprint in the Hard Rock 48 and posted:
"What a wet and wild Ore to Shore. It's going to take a little bit to get the mud off from this one. After 2.5 hours of racing, it came down to a 10 up sprint. I launched my final sprint a few meters too early and faded in the final straight to finish 8th. All in all, a great way to end the season"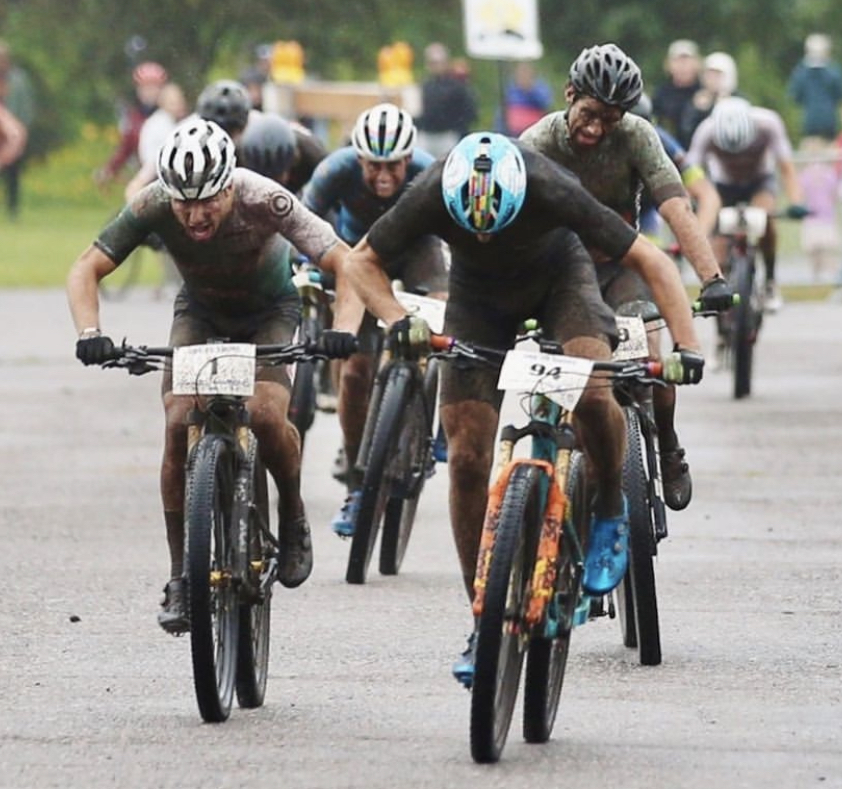 Second place finisher Caleb Swartz recaps his version of the finish:
"Ore to Shore never disappoints! Second place for me yesterday in an eight man sprint to the line after 48 miles of gritty, wet, and tactical racing. Such a treat to be back home for this Midwest classic and see family and friends!"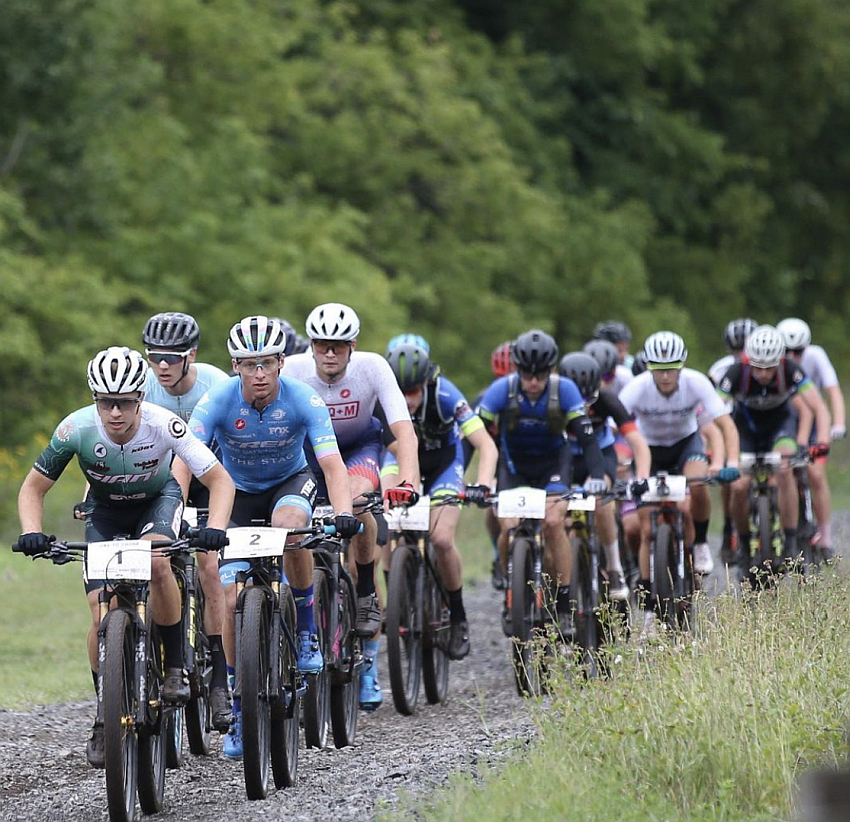 Hard Rock female winner Emma Schwab got word she was in first place near the end of the race and was able to put in a complete effort to take the win, enjoying the conditions along the way:
"I can still barely believe it! This was one of the most fun races I've done in a long time!"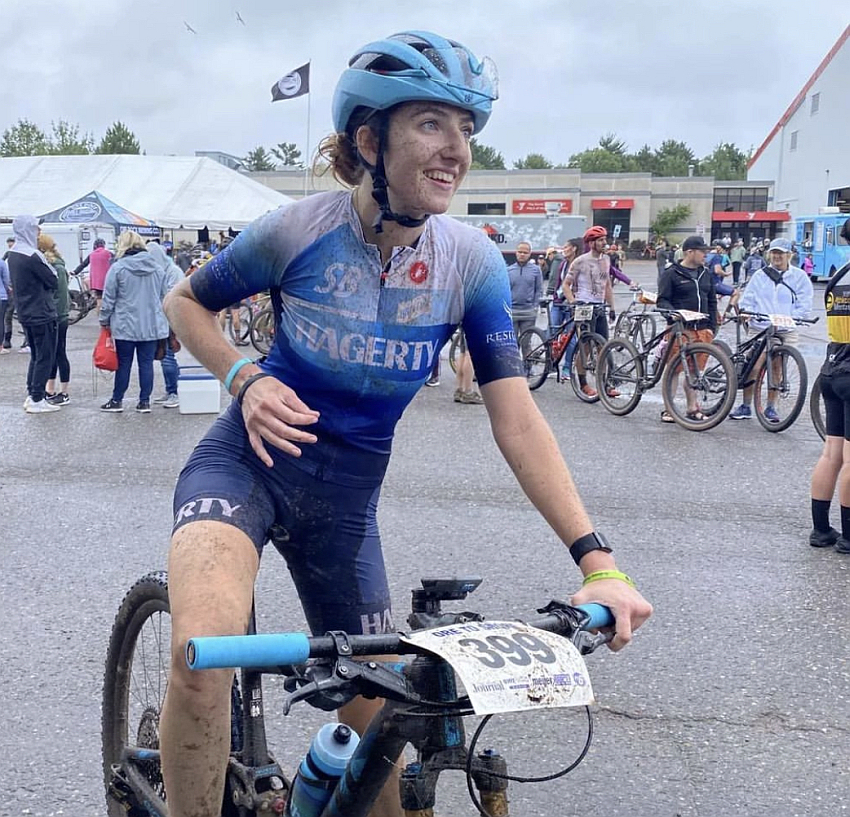 "The rainy and muddy conditions were so exciting and challenging I loved it! The whole race I was hoping I was close to the first girls with no idea I was in front. Once I got closer to the end I heard some people along the trail saying they thought I was in first. I couldn't believe it and knew I had to up the pace. I'm so excited about how my race went today and still can't believe it!!"
Leadville 100
Minneapolis fan favorite and 2022 Lutsen 99er winner Josh Bauer made the trek west for the Leadville 100, one of many riders from the Midwest to tackle the altitude and climbing at the grueling event. Bauer's recap on Instagram:
"Having a hard time describing the punishment I put myself though yesterday and all the lows I encountered along the way.
Here's three things I really underestimated:
The altitude:
- Anytime it went up, I went backwards and couldn't push myself any harder than when I was going, which was incredibly slow
The climbing:
- 14,000ft of elevation gain didn't seem hard in my eyes but when you're 6 hours in and still have 3,000ft to go it's demoralizing.
Eating:
- I couldn't eat anything because anytime I was trying I was breathing so heavy from the lack of air."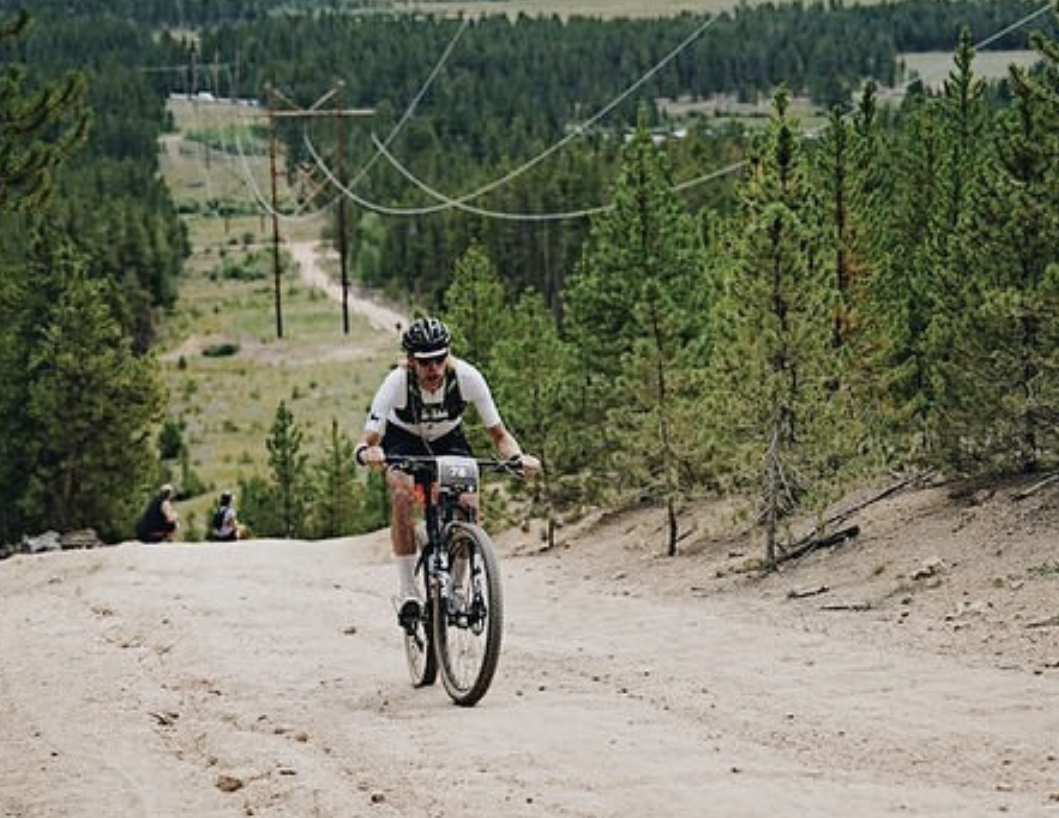 "I nursed a flat pretty much all day, got a slow leak after the descent on power line 20 miles in, I chased back really hard and essentially detonated half way up columbine (a really long climb that goes up to 12,500ft). I made it up to the top of columbine, gassed up the tire a descended with vengeance. I rode alone for quite a long time trying to eat stay hydrated but just never felt great. Pretty quickly after Columbine I reassessed my goals of doing it in 7 hours to just getting the sub 9 hour big belt buckle. I ended up finishing it in 8 hours and 6 minutes, and completely out of it."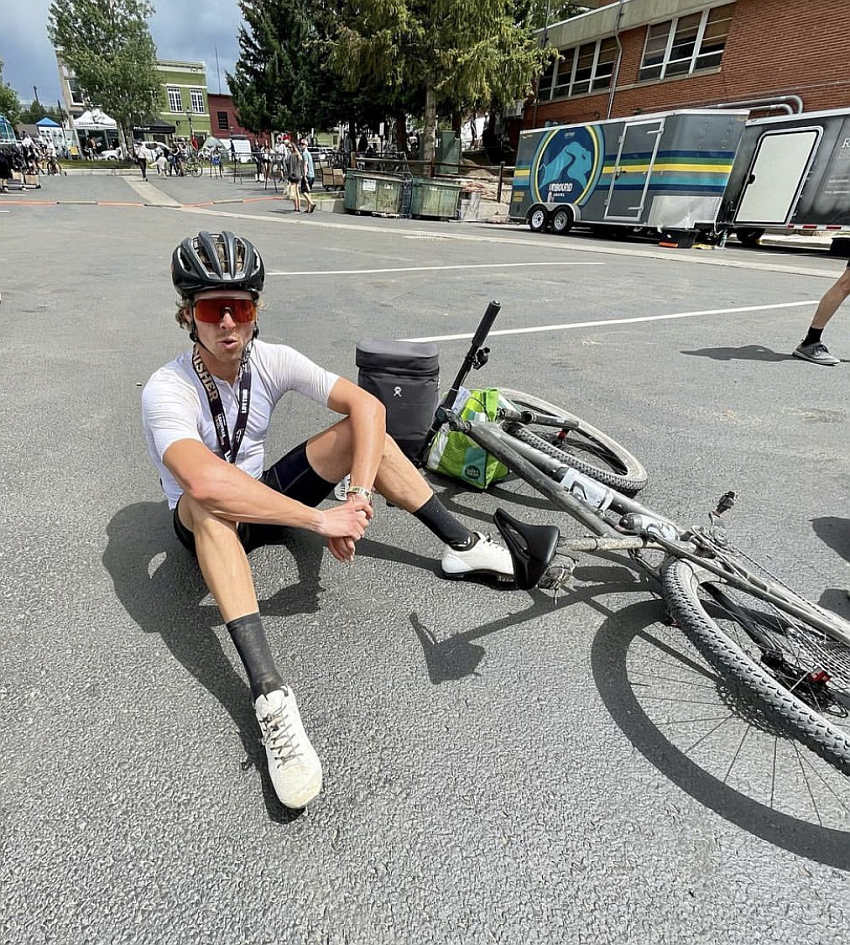 "As much as I hate feeling like absolute dog doodoo on the bike it's a very unique feeling to push your body to new and unknown feelings. Leadville is without a doubt one of the hardest things I've ever put my body through and I can't wait to attempt it again and hit that 7 hour goal. Still so incredibly glad I finished yesterday after being in a mindset of quitting multiple times. Getting the belt buckle is a goal for a lot of people and I'm glad to be in the same shoes of all those riders giving it there all and completing the race."
Alexis Skarda came home with the LeadBoat award for the rider with the best combined finishes in the mountain bike and gravel events, fueled by a fifth place finish in the mountain bike race. Skarda recaps:
"LeadBoat was everything I hoped it would be. A pure suffer fest! While some things went well, others could've been better. These epic ultra endurance events are all about rolling with the punches."
Pinkbike Leadville 100 Coverage
MNMBS #8: Tioga Thillseeker
The new Tioga trail system, just outside Grand Rapids, was host to race #8 in the Minnesota Mountain Bike Series. Mandi Hibbert, motivated and inspired from her win last fall in the Chequamegon Short and Fat, is gearing up for the same race this year, this time the 40, and used the Tioga race as part of her build up to Chequamegon. Mandi sent a recap below:
"The fun factor was high at the Tioga Thrillseeker Minnesota Mountain Bike Series race. When my husband and I arrived at the venue, it was evident people were having a good time. The Sport class was on course and I instantly noticed the wide variety of racers and strong showing of both women and kids. That got me fired-up."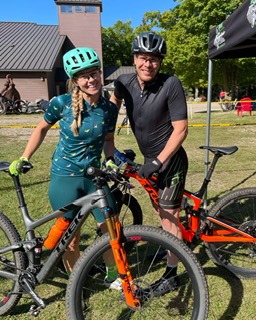 "It was clear the local trail team put a lot of effort into this event. From the well organized start / finish area, well groomed trails to the volunteers throughout the course, they put a lot of thought into it. The post race snack table, local ice cream and BBQ food truck were nice additions too."
"It was my first time racing at Tioga so I wasn't sure what to expect. I rode some of the trail shortly after it was built in 2020. Fresh off knee surgery, I didn't have the opportunity to really see what it had to offer. I had heard there was an abundance of fast, flowy trails, which got me excited. I really enjoy the challenge of tight, technical trails but was in the mood for something different."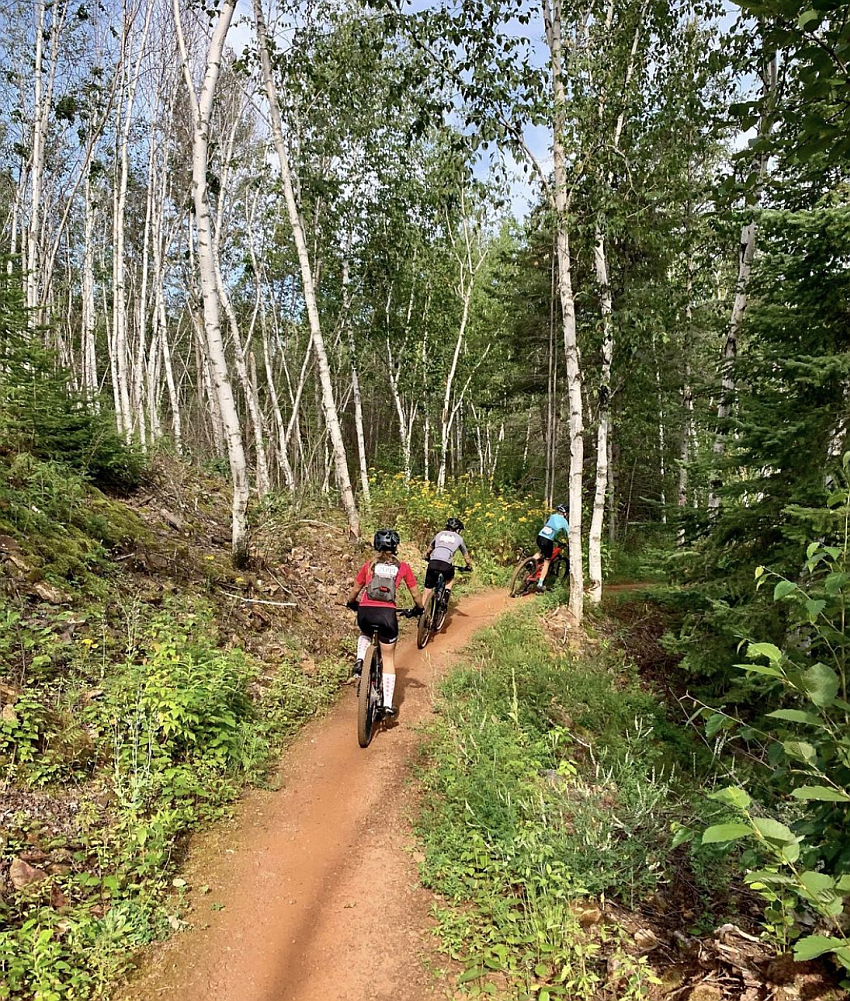 "I went into the race with the number one goal of having fun and that's exactly what I did. After a long gravel climb off the start, riders were rewarded with a FAST downhill flow section full of banked corners and rollers. I found myself forgetting I was racing because I was having so much fun! Grinning from ear to ear, I'm pretty sure I let out a couple laughs. There were sections of climbing throughout the lap but nothing overly steep. It's one of the courses you can keep the power on the entire time, if you have the legs for it. I found out in the middle of lap two I didn't have the legs for it as fatigue really started to set in. Maybe I went to hard on the first lap? I didn't care because I was having a good time. The third and final lap felt like a real burner but I found the energy for one last push at the end. I finished the race with a smile on my face and knowing I'd be back again next year."
"With its welcoming vibe and approachable trails, Tioga is the perfect race for riders new to the sport. If I could do it all over again, I would pick it for my first race. Mountain biking, especially mountain bike racing, can be intimidating. When I started riding and racing there were many times I was flat out scared. No first time fear here. Just a good time!"
Stillwater Singletrack Camp
This past weekend the defending Minnesota state mountain bike champs, the Stillwater Mountain Bike Team, held their preseason race camp at Maplelag Resort for four days of riding, team building, and fellowship.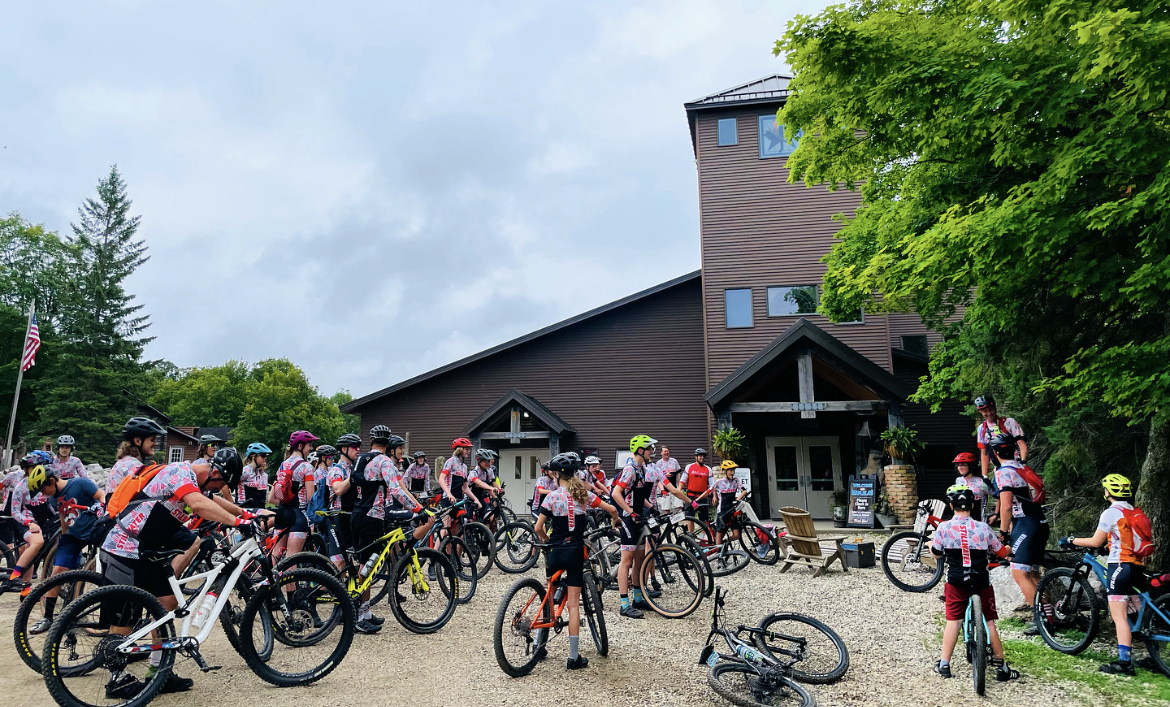 Riders were split into four groups based on ability and experience. The 25 mile trail system features old style classic singletrack along with newer progressive builds, and a dirt jump/pump track to provide ample training and skill building opportunities. On the third day the team traveled to the local alpine area, Detroit Mountain, to enjoy the flow trails and a few of the lift serviced downhill runs. The final day saw experienced riders connect with less experienced riders to help each other out. The entire team gravitated to the technical first-half section of Twin Lakes singletrack to session on rooty areas and the natural rock garden.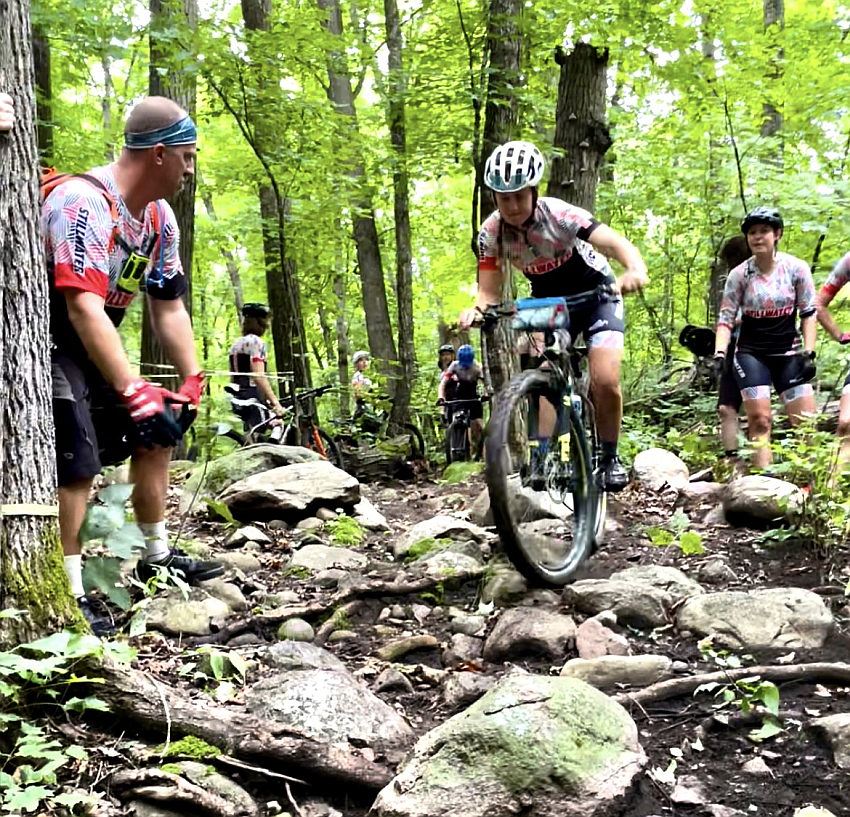 The team gathered in the main lodge for three home cooked meals, with plenty of cookies from the bottomless cookie jars in-between, and each day was complete with swimming time, games outside, and down time in the evening spent at the campfire roasting marshmallows for s'mores.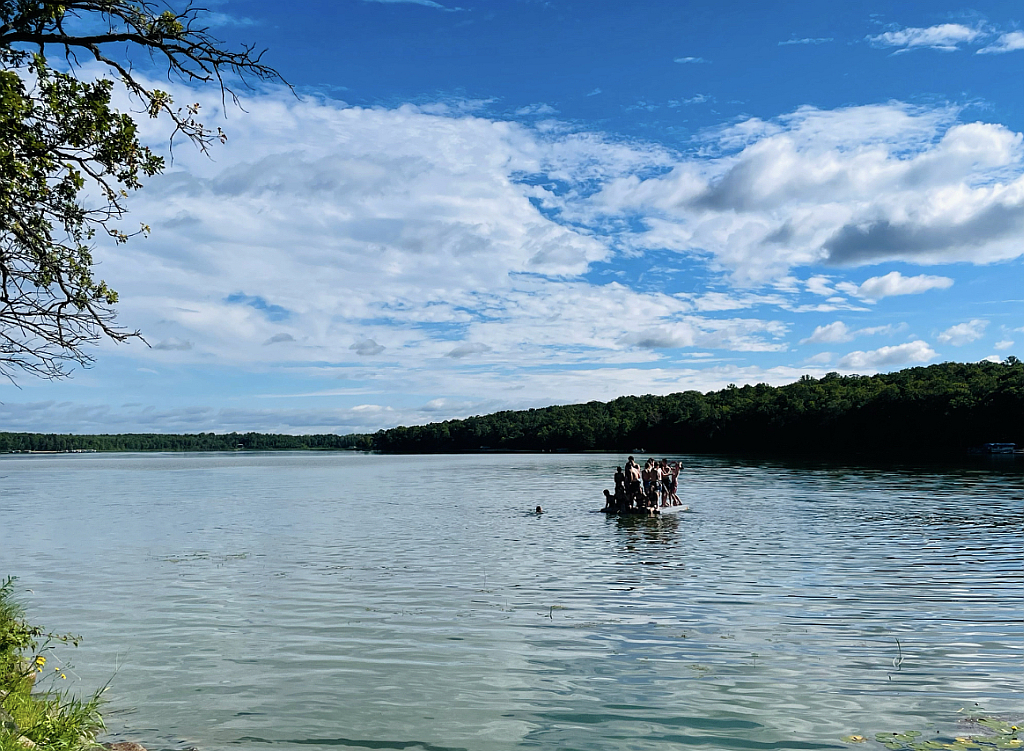 Looking Ahead
Minnesota Mountain Bike Series: Cuyuna Crusher
The popular and well promoted trails of Cuyuna are host to race #9 in the Minnesota Mountain Bike Series. Fast tracks and fast racing are guaranteed, with refreshing mine lakes to dip into post race.
Seeley Lions Pre Fat
The Seeley Lions are set to return racers to the CAMBA trails in what is always a class act race with a grass roots feel on fun trails. Registration is open until Friday!
Great Deer Chase
Race course maps have been posted and the community of Calumet is ready for riders and racers this coming weekend for the Great Deer Chase. The event is a fundraiser for the Swedetown Trails.
Keep the wheels moving!
About the author...

Jay Richards maintains a very active lifestyle. He somehow finds time between managing a full-time resort (Maplelag) and bringing up a family of four boys with his wife Jonell, to compete in both mountain bike and a few cross-country ski races. Jay rides for Maplelag Resort, manages the Maplelag mountain bike team and enters his 32nd year of racing and promoting mountain bike races.

Have an event or mountain bike related information to share from the Midwest? Feel free to contact Jay at