Midwest MTB Report
The long Labor Day weekend unofficially kicked off the fall season with some big events in the Midwest, including the final race in the Minnesota Mountain Bike Series at Maplelag Resort, the Copper Harbor Mountain Bike Festival in the UP of Michigan, and the Dakota Five O out of Spearfish, South Dakota. This week's report includes recaps from each of those events, and a look ahead to two big events coming up fast this month: the mighty Chequamegon Fat Tire Festival and the Marji Gesick.
MNMBS #10: Laddies Loppet
Maplelag Resort was host to the final race in the Minnesota Mountain Bike series over Labor Day weekend. New this year, kicking off the racing on Saturday were opening ceremonies performed by the White Earth Boys drumming and singing in traditional Ojibway.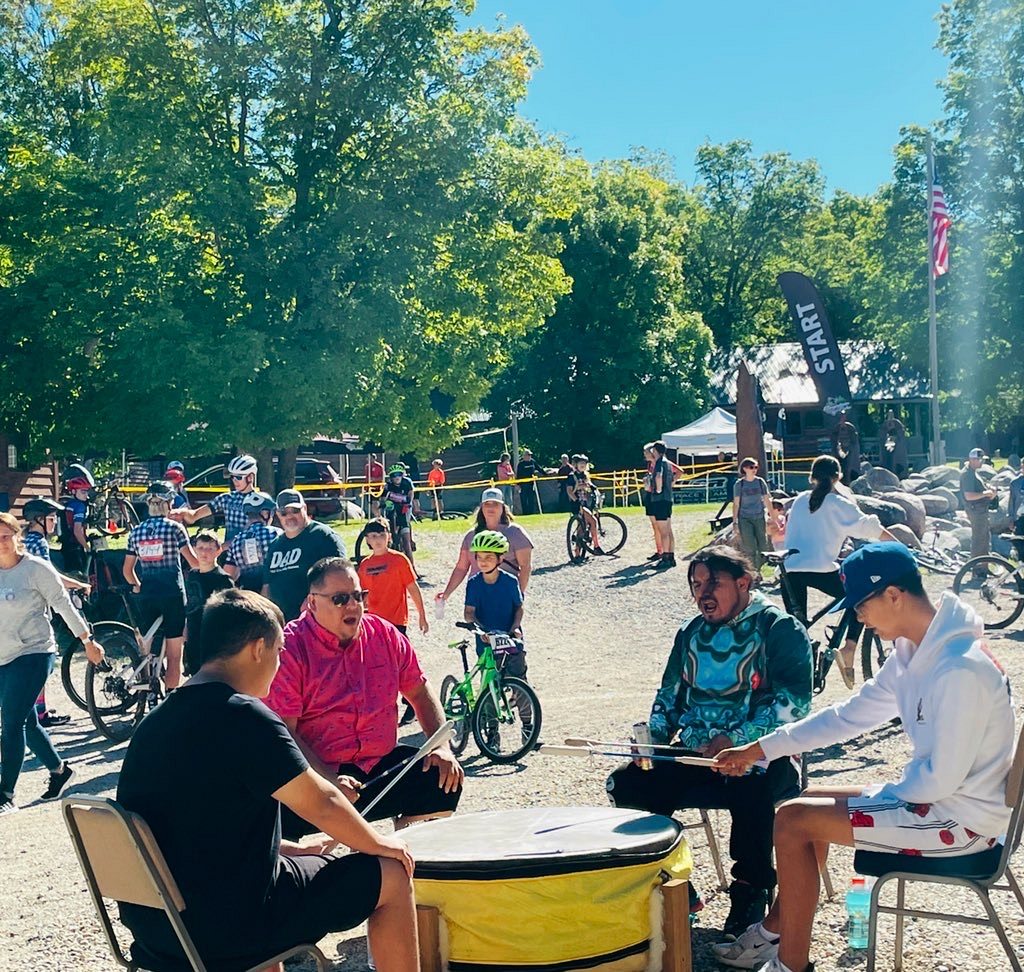 The cross country race was on Saturday, and Sunday featured short track racing. The Elite races were dominated by Jeff Hall and Sara Kylander-Johnson who both swept the two events. But the weekend was much more than just racing with activities going on both inside and outside featuring lake and dirt jumping, the infamous Saturday and Sunday night "around the world" ping pong, games, live music, and arts and crafts, while guests camping and staying at the resort enjoyed home cooked meals and the infamous bottomless cookie jars.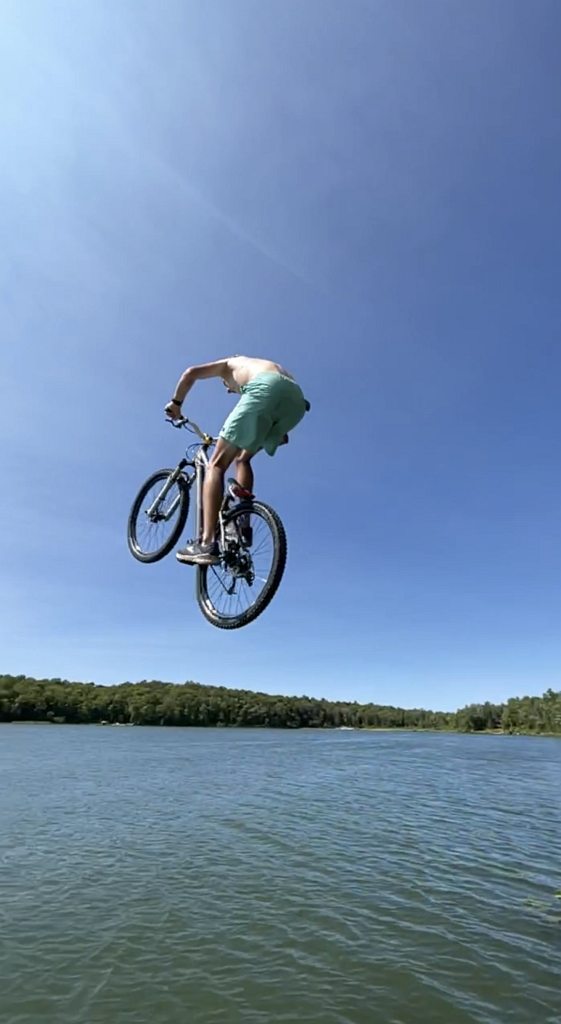 Mason Bacso captured his rendition of the weekend on Instagram:
"Maplelag continues to be one of the highlights every year! The place has just this magical vibe to it! Relaxing yet invigorating! This year was no different. We left early Saturday morning arriving in time to try my first marathon series race. Stiff after the car ride, I went out energetically and get a gap off the get go. I put myself into relaxed yet moving pace mode, trying to ride as efficiently as possible."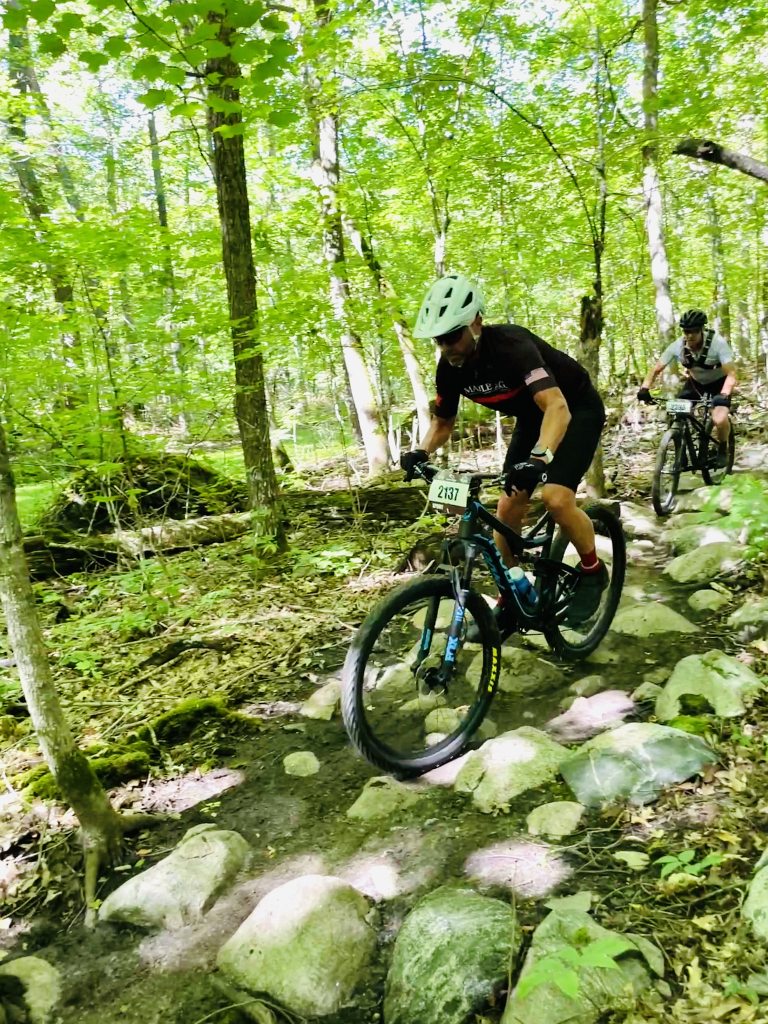 "Meanwhile taking in the wonderful wooded views and enjoying the crazy tackiness of the trails. The goods continued for about 3 hours, feeling good and just having fun. Then the legs exploded out of nowhere. Like big time bonk! Almost had to walk up a simple ski trail mini hill as my legs had no gumption. Where the heck did this bonk come from? I lost the lead to the energizer bunny that is Bruce Martens and there was nothing I could do. Finished and wrecked, I sat in a daze for the next 45 minutes. My best guess is that I am not recovered from Breck Epic yet and it came to kick my butt. Oh jeez! What makes Maplelag so great, there is no time to feel disappointed, only time to enjoy with new and old friends. A dip in the lake, cold beer, some cookies, and each hour I came back to life more and more. We rocked some ping pong, listened to music, and enjoyed the community!"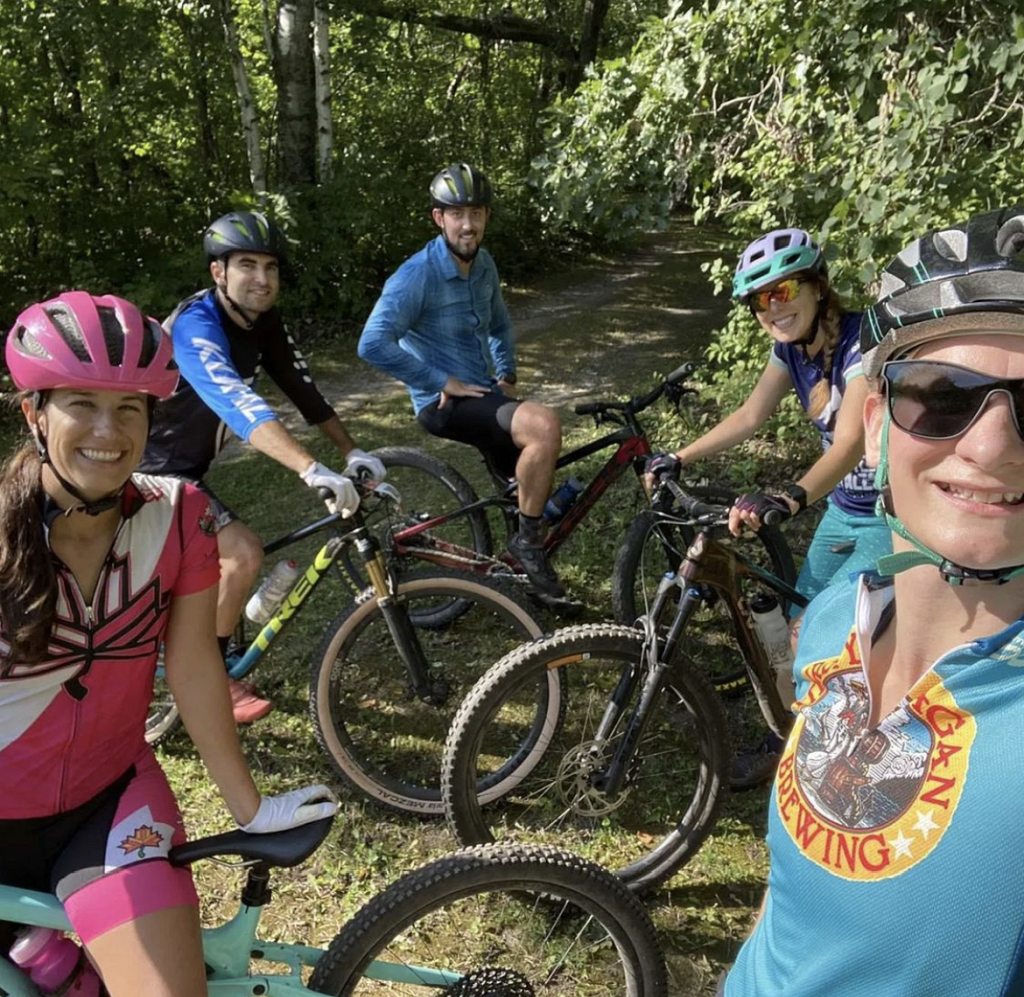 "The next day I rode the Lag Chillada, the entire 25 mountain bike trail system with Matt Lee and snuck a short track in the middle for good measure. On a borrowed Supercaliber for kicks and giggles, thanks Mark Sams! Initial feels were good, but when the pace spiked, my legs gave way again. Bye bye gumption! Turned out to be a fun time still as I led an ever growing group lap after lap picking up others who lost gumption."
"In typical fashion, I got beat to a pulp in the sprint and made sure the caboose was well attended. Some lunch and more trail time was a day well spent. The music and ping pong continued into the night. Relaxing morning and drive home on labor day capped off another stellar Maplelag weekend! Time to rest and rest some more, Marji is here in a week and a half."
Copper Harbor Trails Festival
The CHTF is another chance for riders to check out the vast network of trails in the UP of Michigan around Copper Harbor. Multiple events give riders a chance to test their endurance and skills, from cross country to downhill, and even trail running. All these events are also part of the "beast" award which was won this year by Chelsey Youngberg. Youngberg recaps:
"Copper Harbor Trails Fest 2022! A weekend packed with events in a beautiful town at the tippy top of Michigan. I originally planned to race the long XC but that quickly changed when I read the description for the Beast Mode award. This award is given to the fastest racer in the Long XC, Downhill, 10k Trail Run, and Expert Enduro. I also snagged Queen of Mountain while I was at it. The bike community is infectious and I'm loving spending race weekends competing and celebrating with friends!"
Dakota Five-O
The Tilson trails were once again host to the Dakota Five-O, a 50 mile race out of Spearfish, South Dakota. Scorching temperatures added to the challenge that featured riders from throughout the Midwest. Chelsea Strate reports on her race:
"Little did I know when I lined up yesterday morning for the Dakota 5-O, that I would have such an extremely difficult day on the bike!"
"With a high of around 100°F, I was hoping that the early start would allow me to sneak through the hardest parts of the course before the heat had a chance to dig its claws in, but I wasn't able to escape it. The big climbs and the altitude kicked my butt first (as usual on this course), and I wasn't able to fully catch my breath until around mile 40 after a few stops to sit in the shade. I got the chills a few times during my ride, so I knew it would be best to manage my effort and take it easy. On top of that, any pressure on the pedals would send my heart rate skyrocketing and my lungs struggling to keep up."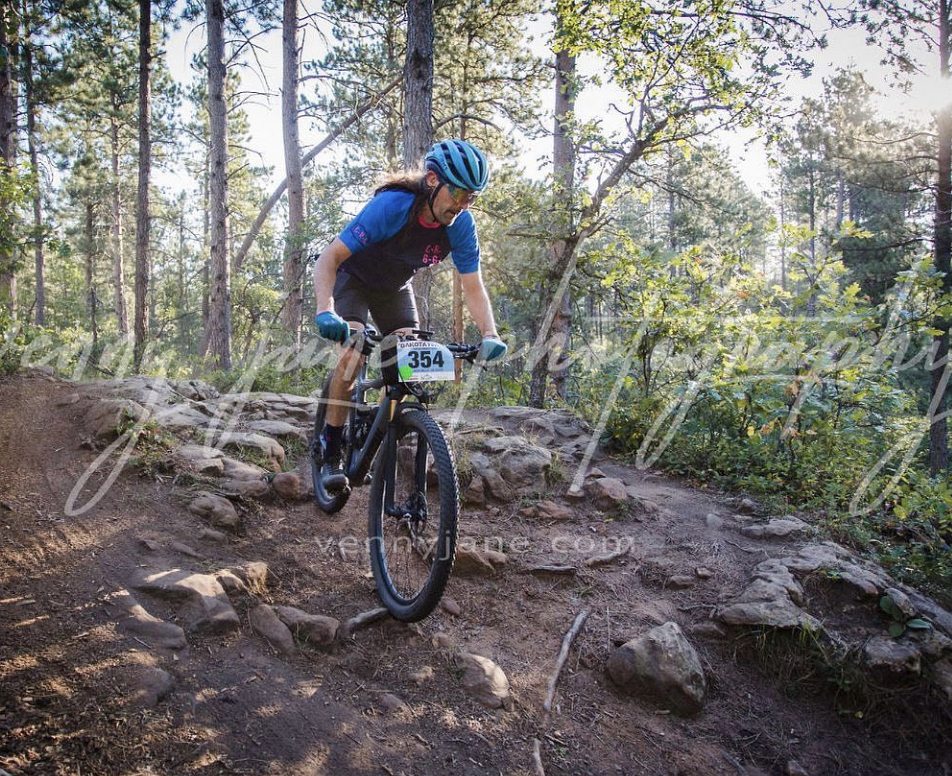 "Spots on the course were dusty and loose, and my front wheel did wash out and I went down at one point. Thankfully I just ended up with a little dirt rash and I was able to pop back up and keep riding."
"With those challenges, I re-calibrated my 6 hour finish goal to simply a goal to finish, and finish I did! As hard as it was, I still had fun out there and was in good company with the other riders on the course. My legs felt good all day, even my knee that had been bothering me since I overdid it hiking in Glacier a week and a half ago."
"Thank you to the organizer and support crew for throwing such an amazing event for 22 years now!"
Looking Ahead
Chequamegon Mountain Bike Festival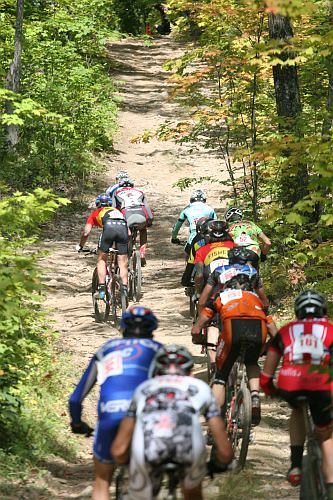 Hard to believe Chequamegon is right around the corner. The event has taken a different twist in recent years, but still provides memorable point-to-point racing in the Chequamegon National Forest. This year the event is part of the Life Time Grand Prix which is a exclusive series for select riders to compete for a quarter-million dollars.
Marji Gesick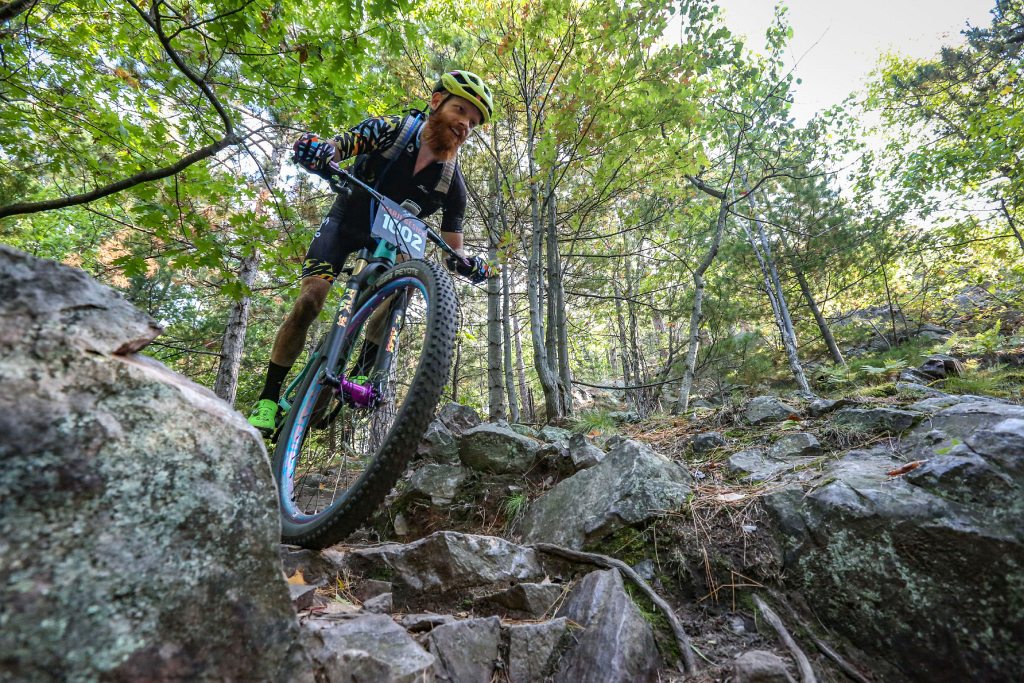 Among endurance riders that have competed in the "Marji", the event is been know to be possibly one of the most challenging mountain bike endurance events in the country, which is held in the UP of Michigan on mostly classic chunky singletrack.
Keep the wheels moving!
About the author...

Jay Richards maintains a very active lifestyle. He somehow finds time between managing a full-time resort (Maplelag) and bringing up a family of four boys with his wife Jonell, to compete in both mountain bike and a few cross-country ski races. Jay rides for Maplelag Resort, manages the Maplelag mountain bike team and enters his 32nd year of racing and promoting mountain bike races.

Have an event or mountain bike related information to share from the Midwest? Feel free to contact Jay at