World Cup Racing: Season Preview
November 23, 2022

We're just days out from the beginning of a new World Cup season and there is much to cover before the opening races kick off in Ruka, Finland. The stakes are high this season as the World Championships rotate in to take place in the midst of the World Cup, a chance for athletes to add some hardware to their cabinets. To get up to speed, we're going over our notes on major changes for this season, providing an overview of the calendar, and skimming the team rosters, highlighting the ones to watch.
Changes for 2022
Race Distances
In a historic move, the FIS Cross-Country Committee voted in May to have all World Cup competitions feature equal distance events for men and women. As a result, events will be condensed to four distances: sprint, 10K, 20K, and 50K. The occasional skiathlon event will be 20K (10K+10K).
Team Sprint
The team sprint format underwent some major revisions, particularly to the qualification process. Instead of holding semi-finals for teams to advance to the finals, teams will qualify directly for the finals in an individual sprint format, with each team member skiing the sprint course and their cumulative time determining whether or not they advance. In regards to the finals, all exchanges must now be made with contact and there will be no team eliminations.
World Cup Points
Seen as a way to narrow some of the gaps in the overall standings without seriously affecting the top results, points awarded based on finishing place will now be expanded to the top-50 athletes as opposed to the top-30. Additionally, the change should incentivize athletes to participate in events that aren't necessarily their strong suit (i.e. sprinters partaking in distance events and vice versa).
The Schedule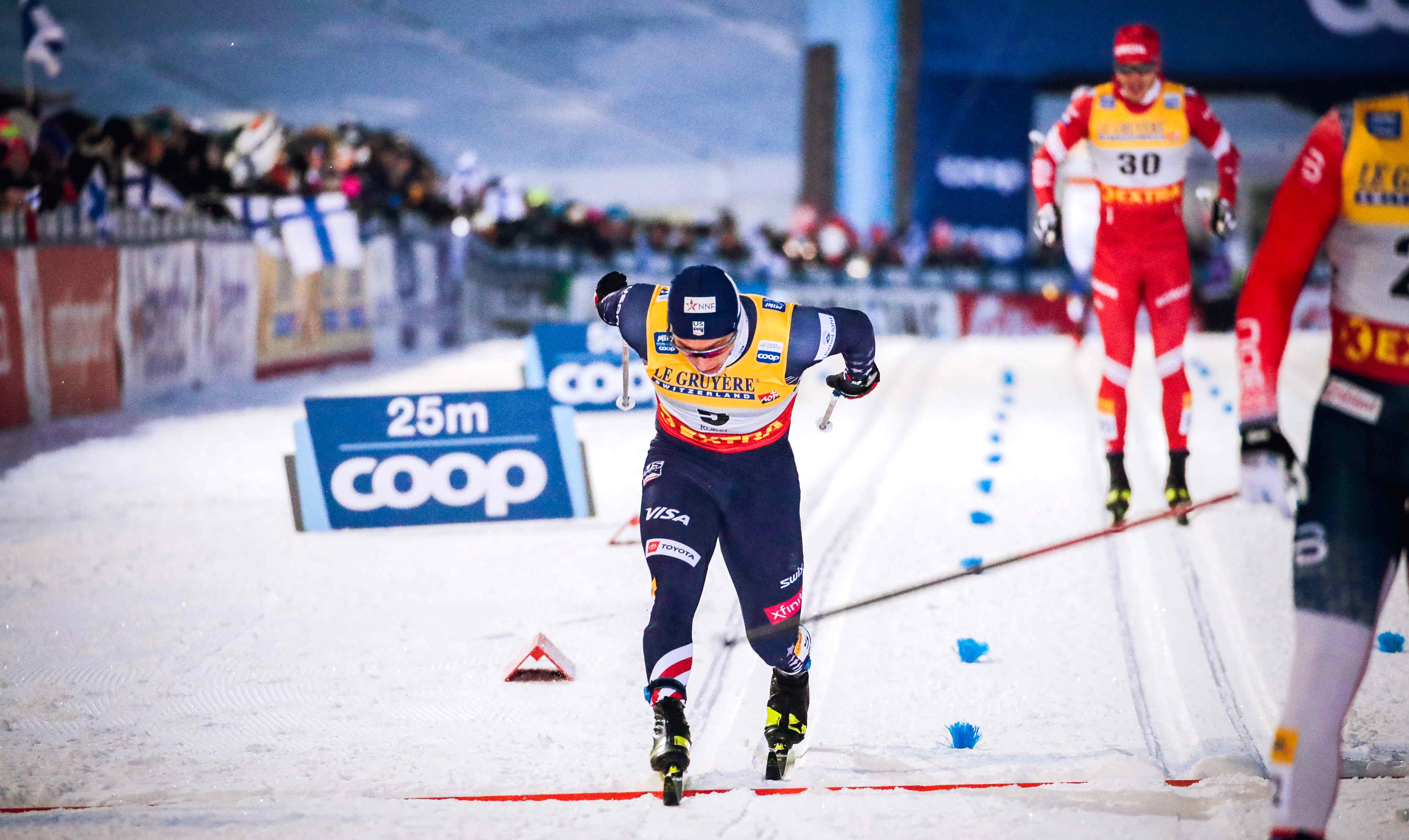 As has been the case for nearly a decade, Ruka, Finland once again has the honor of hosting the first races of this season this weekend, Nov 25-27. The action begins on Friday with classic sprints, followed by an interval-start classic 10K on Saturday, and a pursuit-start freestyle 20K on Sunday.
From there, the schedule is as follows:
Period I
Nov 25-27 - Ruka, Finland
Dec 2-4 - Lillehammer, Norway
Dec 9-11 - Beitostolen, Norway
Dec 17-18 - Davos, Switzerland
Period II - Tour de Dki
Dec 31-Jan 1 - Val Müstair, Switzerland
Jan 3-4 - Oberstdorf, Germany
Jan 6-8 - Val di Fiemme, Italy
Period III
Jan 21-22 - Livigno, Italy*
Jan 27-29 - Les Rousses, France
Feb 3-5 - Toblach, Italy
World Championships
Feb 21-Mar 5 - Planica, Slovenia
Period IV
Mar 11-12 - Oslo, Norway
Mar 14 - Drammen, Norway
Mar 17-19 - Falun, Sweden
Mar 21 - Tallinn, Estonia
Mar 24-26 - Lahti, Finland
*Note: Livigno, Italy was a late addition to the calendar, replacing the original venue for Jan 21-22, Milano, Italy. The move was due to "largely increased costs that the organization of the event in the middle of the city center would have created." The planned races for those dates, freestyle sprints and freestyle team sprints, however, remain unchanged.
Ones to Watch
Austria
After a terrible turn of events at the 2018 Olympic Winter Games, Teresa Stadlober redeemed herself at the 2022 Olympic Winter Games, securing a bronze medal in the 15K skiathlon. Always in the mix with several top-10 performances over the last season, Stadlober will surely be in the mix again this season.
Finland
Siblings with an aptitude for the classic technique, Kerttu and Iivo Niskanen will be sure favorites in any classic events, but don't count them out in freestyle ones either: at the Olympic Winter Games last season Iivo took home bronze in the 30K skiathlon, while Kerttu claimed bronze in the 30K freestyle. In addition, their teammate Krista Pärmäkoski has been a perennial favorite in the overall World Cup standings, finishing 4th or higher 5 out of the last 7 seasons, and earned her own Olympic medal in Beijing in the 10K classic.
France
The sprint specialist duo of Richard Jouve and Lucas Chanavat are back again this season, notching 9 combined podium finishes in their most recent World Cup campaign, with Jouve earning top prize in the sprint World Cup standings as well as an Olympic bronze medal in the 4x10K relay. We can only expect that their success will continue into this season.
Germany
Seemingly out of nowhere, the Germany women's team burst onto the scene last season, snatching a pair of Olympic medals, a gold in the team sprint, and a silver in the 4x5K relay, led by standouts Katharina Henning and Victoria Carl. It's not an exaggeration to say that the German women's team will certainly be a dark horse contender in any major competitions this season.
Italy
Entering his 13th full season on the World Cup, Federico Pellegrino will be looking to add to his already distinguished sprint career. Finishing no lower than 4th in the sprint World Cup standings over the last 8 seasons, Pellegrino was a silver medalist in the freestyle sprints at the Beijing Olympics.
Norway
Recent shakeups to the Norwegian women's national team, particularly the departure of the indomitable force Therese Johaug, and longtime sprint powerhouse Maiken Caspersen Falla, have left the team slightly weaker than in years past. Expect to see the Weng trio: Heidi, Lotta Udnes, and Tiril Udnes, try to pick up the slack for the team. The men's team, however, will have no shortage of depth, with Johannes Høsflot Klæbo leading the charge. As a 3 time winner in the overall World Cup standings, including last season, Klæbo will be looking to defend his title and add to his absurd record of 67 podiums in 100 starts, with nearly half of those starts ending in victories (not to mention he came out of the most recent Olympic Winter Games sporting 4 medals: 2 gold, 1 silver, and 1 bronze).
Russia
Barred from competing for the 2022/2023 season. Per FIS:
"The FIS Council decided, with due regard to the integrity of FIS competitions and for the safety of all participants, and in line with IOC recommendations, to continue its policy to not allow Russian and Belarusian teams and athletes, to participate in all FIS competitions."
As a result, the defending champion in the women's overall World Cup standings, Natalia Nerpryaeva, and the runner-up in the men's overall standings, Alexander Bolshunov, will be absent for the upcoming season.
Sweden
The dominant force that is the Swedish women's national team will largely be unchanged for this edition of the World Cup, with Maja Dahlqvist and Jonna Sundling the key figures in their star-studded squad. Dahlqvist was last season's winner in the sprint World Cup standings and had an Olympic medal in every competition she entered in 2022. Sundling is the rising star though, joining the previous season late due to a ligament injury, and proceeding to podium in every race she entered, save two, while also ending the season with a full set of Olympic medals.
In the longer distances Ebba Anderson and Frida Karlsson are likely to shine, both earning their fair share of podium finishes over the past few season. And, to add more fuel to the fire, Linn Svahn, who missed all of last season due to a shoulder injury sustained in Feb 2021, may make a return before the end of the year. Svahn had 7 top-3 finishes, 6 of which were victories, up until her injury the 2021/2022 season.
United States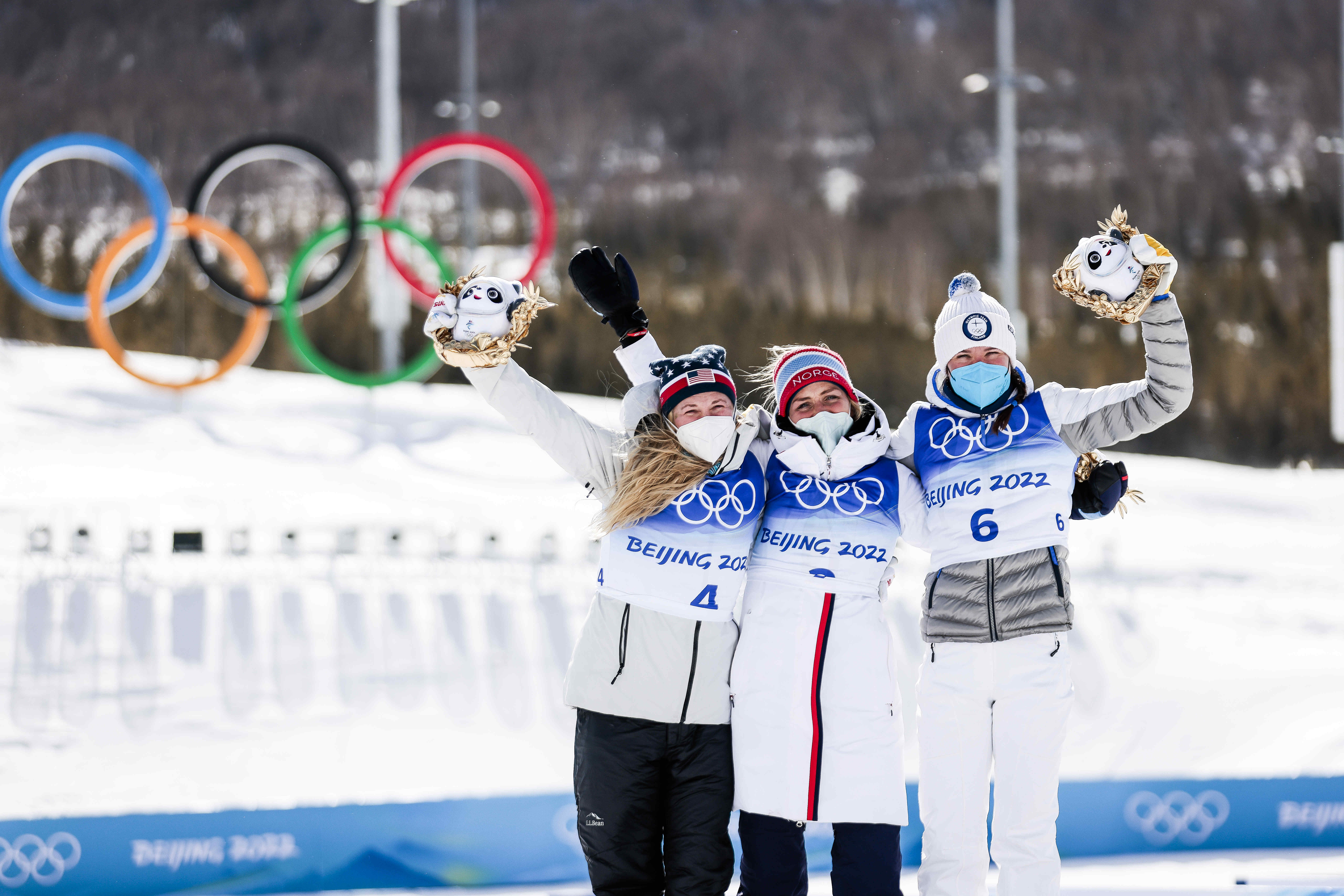 The US camp will look to further their string of successes on the shoulders of Jessie Diggins, who will be competing in her 12th full season. Completing her Olympic medal set with a silver and bronze in Beijing, Diggins was also the runner-up in the women's overall World Cup standings. With the defending champion out of the picture for this season, Diggins will be the odds-on favorite to claim the title as she did in 2021.
Rosie Brennan, who has turned out several accomplished seasons as of late, will be expected to be up there with Diggins as well. She finished 14th in the overall World Cup standings last season, but was absent from the World Cup from mid-Dec through the Olympics. In contrast, she finished 4th in the overall World Cup standings during the 2021 season, for which she was largely present.
There are a number of up and coming US athletes that deserve a nod as well, including Julia Kern, Novie McCabe, Sophia Laukli, Hailey Swirbul, JC Schoonmaker, Ben Ogden, and Zak Ketterson who all had breakthrough results last season.
For reference, the complete pool of US athletes available for Period I is as follows:
Men
Kevin Bolger
Logan Diekmann
John Hagenbuch
Luke Jager
Zak Ketterson
Zanden McMullen
Finn O'Connell
Ben Ogden
Scott Patterson
JC Schoonmaker
Gus Schumacher
Hunter Wonders
Women
Rosie Brennan
Jessie Diggins
Lauren Jortberg
Julia Kern
Sophia Laukli
Novie McCabe
Sydney Palmer-Leger
Alayna Sonnesyn
Hailey Swirbul
The above pool includes Midwesterners Kevin Bolger (Minocqua, WI), Zak Ketterson (Bloomington, MN), Jessie Diggins (Afton, MN), and Alayna Sonnesyn (Plymouth, MN) who we will be cheering for just a bit louder as we anxiously watch on this World Cup season.
Where to Watch
Moving away from PeacockTV, all World Cup races will be broadcast live with commentary on skiandsnowboard.live, which offers a pay-per-view option of $1.99/race, or a subscription-based option of $8.99/month.
For the first weekend of World Cup racing in Ruka, Finland, the schedule of events is as follows:
Friday, Nov 25th - Classic Sprints
3:00 am CST - Qualification
5:30 am CST - Heats
Saturday, Nov 26th - Interval-Start Classic 10K
4:00 am CST - Women's Race
6:30 am CST - Men's Race
Sunday, Nov 27th - Pursuit-Start Freestyle 20K
5:00 am CST - Women's Race
6:30 am CST - Men's Race