FOR IMMEDIATE RELEASE

Snowmaking Loop open at the Trailhead!
The Trailhead snowmaking crew at Wirth Park just opened up a 300m loop groomed, man-made snow loop this morning. Its pretty short, but it was firm and fast for the first skiers this morning. Loppet LEMONS got out for 25km of legs only and single stick- conditions were primo!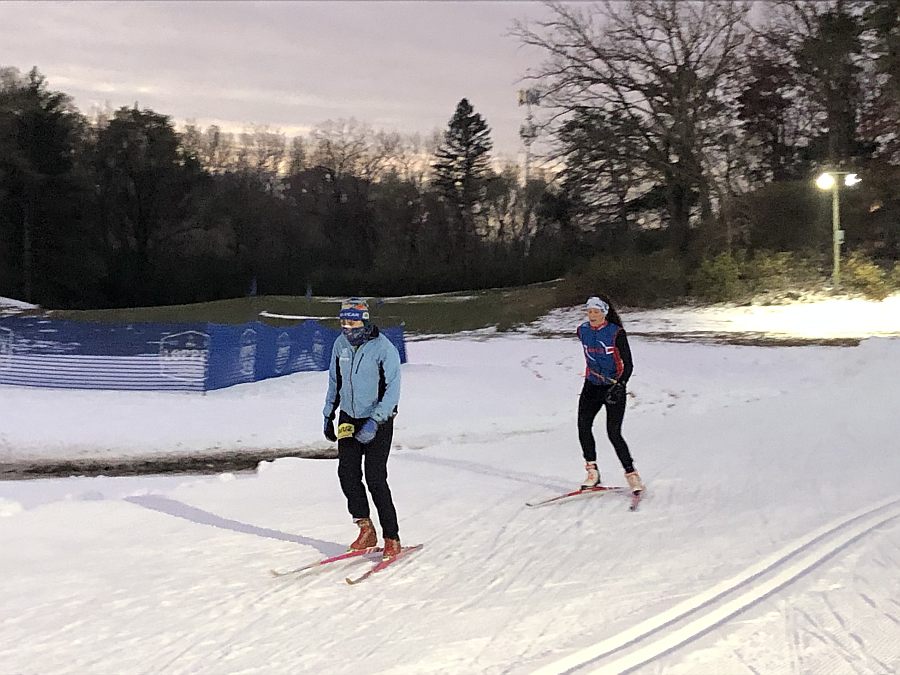 The loop will be open for the next few days. Its likely to be busy (and softer) in the afternoon, so please MASK UP!
Wirth All Access Ski Passes are required for all ages. Please purchase you pass online and then go to the ticket window at the Trailhead with your email receipt/QR code to pick up your passes. You can check the Trails page on the website for ticket window hours. Skiing on manmade, Oct 28th- that is definitely a record for the Trailhead!