FOR IMMEDIATE RELEASE

February 23, 2021
Rice Creek Boat Club Registration Open
As you think about your summer training plans, consider paddling!
The Rice Creek Boat Club (RCBC) offers programming for juniors and adults, in canoeing, kayaking, stand-up paddle-boarding and surf-skiing.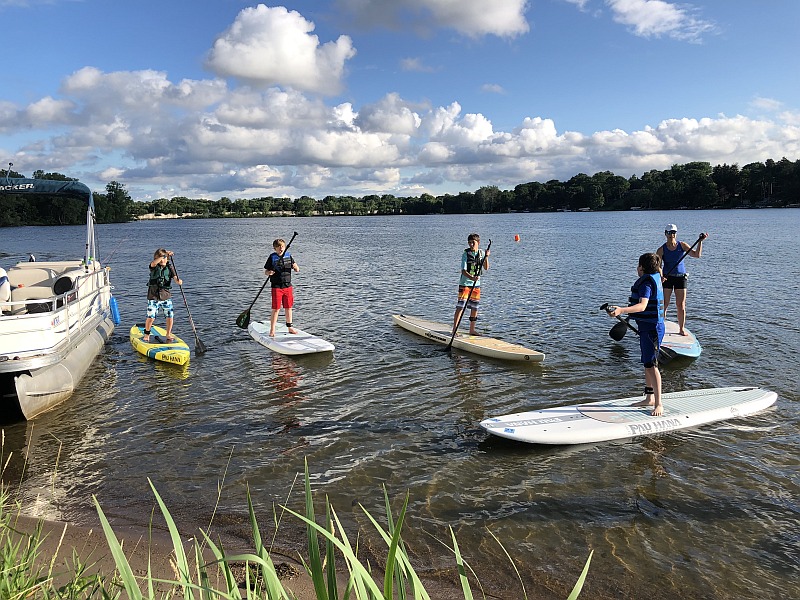 There are so many fun things to do in the summer, but here are a few reasons to choose paddling:
So much crossover! The motion of paddling and the muscles involved are very comparable to nordic skiing, particularly with the upper body and double poling motion. With all of the lower body sports out there, your ski season will thank you for your summer paddle training. Paddling includes a fair amount of technical skill, but it carries over between the different styles of paddling as well.
Plenty of room on the lake. Social distancing? No problem. With an emphasis on solo boats this summer and a whole lake to work with, spreading out is very doable. Be social AND safe this summer.
The boats. If you think you nerd out about skis, just imagine how much fun you can have with boats! Stock boats, racing boats, stand-up, long, tippy kayaks, 4-person canoes, the list goes on and spoiler, they're all awesome.
Did we mention the lake? Nothing better than a jump in the lake on a Minnesotan summer day!
What's new? This year, we have a new morning Adult Boat Club, Family Learn to Canoe classes, and Juniors Racing team.
The Rice Creek Boat Club is located on Long Lake in New Brighton.
Check out our website at PaddleRCBC.org for program details, registration and our COVID-19 Safety plan. Hope to see you out there!