FOR IMMEDIATE RELEASE
Cathy Putman
Ashwaubenon Nordic Ski Team

October 27, 2021
Deedra Irwin Meet and Greet
U.S. Olympic hopeful biathlete Deedra Irwin will meet with runners, skiers, biathletes, coaches, parents and well-wishers on Sunday, October 31, at 12:15 p.m. adjacent to the Ski Lodge for a meet and greet at the Brown County Reforestation Camp in Suamico.
She will talk about her journey, her training regime, and what's in store this fall in Europe as she pursues a berth for Beijing 22. Deedra can answer questions about nutrition, training and how to get started as a biathlete. She'll have signed athlete cards and a bit of swag. No charge, no RSVPs necessary to join.
Earlier in the day Deedra will toe the line with runners in the 10 mile trail race and then again in the Donut Run. Those familiar with her bio know that Deedra loves donuts!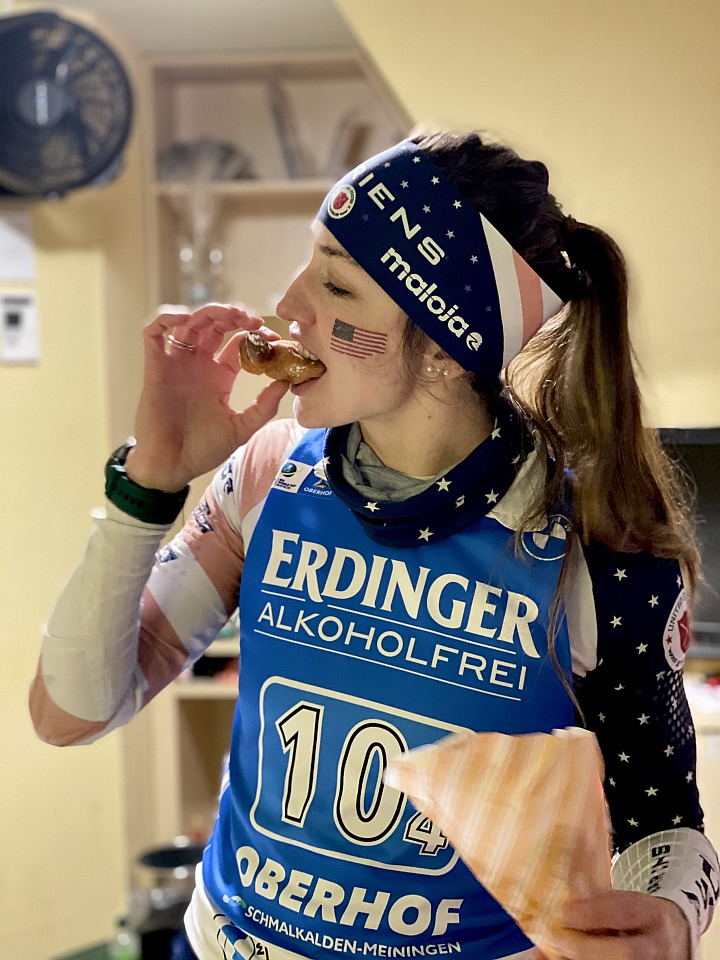 To join Deedra, register online at runreg.com/stump-farm-trail-races until 5 p.m. Saturday or in person race day registration. The trail races are a fundraiser for Ashwaubenon Nordic Ski Team and the trails at the Reforestation Camp.