Minnesota Marathon Skiers
An Olympian, two teachers, and an engineer, four best friends and high school teammates are setting out to do the improbable: ski nearly every race in the American Ski Marathon Series. Dan Campbell, Pat Lorentz, Evan Pengelly, and Justin Pavlish are all from Hastings, Minnesota and will travel over 8,000 miles across more than 20 states for the ultimate test of body and mind.
We are asking you to travel the country with us as we will be posting race/travel reports, pictures, and video clips of our 9-week adventure. While traveling across the country we will be looking for opportunities to work with various ski clubs and high school teams offering our knowledge in waxing, equipment choice, and ski technique. Our goal is to promote the growth and enjoyment of cross-country skiing while bringing a greater awareness to the American Ski Marathon Series. If you are looking for something different from the usual marathon stories and teams, then follow our grassroots group on Skinnyski.com for a more personal twist to racing and traveling.
2004 American Ski Marathon Races we'll be attending:
Jan. 24th- Lake Placid Loppet (New York)
Jan. 31st- Craftsbury Marathon (Vermont)
Feb. 8th- Mora Vasaloppet (Minnesota)
Feb. 14th- Minnesota Finlandia (Minnesota)
Feb. 21st- American Birkebeiner (Wisconsin)
Mar. 7th- Tour of Anchorage (Alaska)
Mar. 13th- Yellowstone Rendezvous (Montana)
Mar. 21st- California Gold Rush (California)
*We are not actually doing every race in the American Ski Marathon Series, as some of the races take place on the same day in different parts of the country. Visit the American Ski Marathon Series web site for a complete calendar and information pertaining to each race.
The major sponsors helping us to obtain our goal of skiing across the country are: Alpina, Madshus, Rottefella, and Swix, and contributing sponsors Hammer Gel and E-Caps. Alpina has provided us with skate and classic boots, as well as warm-ups, and racing suits. Madshus is the official ski sponsor of the trip, offering us their Hypersonic Skate and Classic skis. Mounted on the skis are Rottefella's signature R3 bindings. Swix has set the team up with everything from racing wax and poles, to technical wear, and waxing tools. For race fuel and recovery, Hammer Gel and E-Caps have provided us with several of their products. These sponsors have spent countless hours helping us to organize and prepare for the marathon series and are dedicated to promoting the growth of cross-country skiing. A special thanks goes out to Skinnyski.com for providing us with a place to post our reports and pictures.
Feel free to email us with any questions or comments at mnmarathonskiers@yahoo.com
Justin Pavlish
Evan Pengelly
Pat Lorentz
Dan Campbell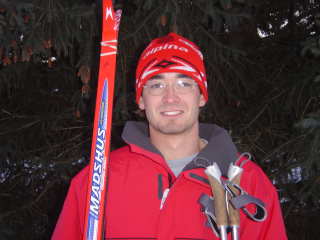 Justin Pavlish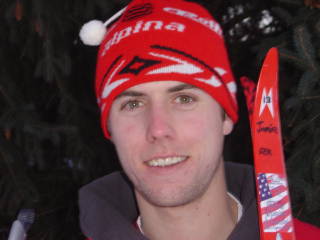 Evan Pengelly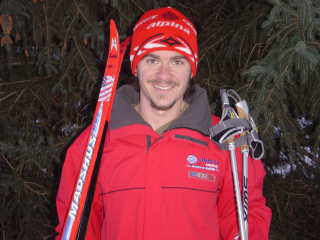 Pat Lorentz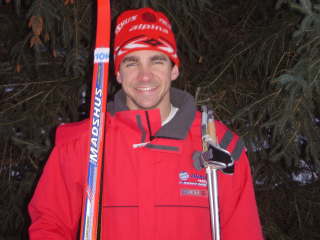 Dan Campbell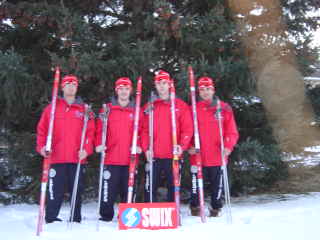 Minnesota Marathon Skiers
---
Related links