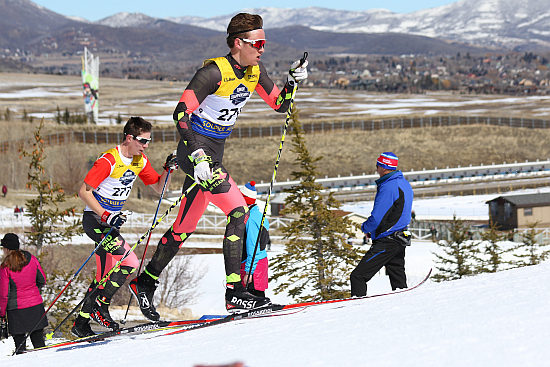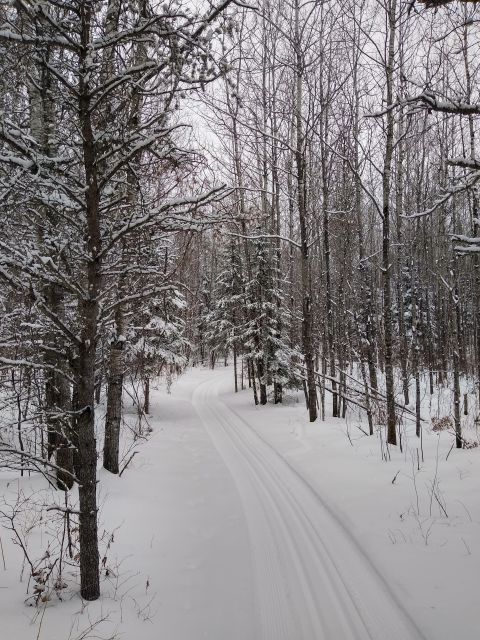 September 26, 2021
CXC is seeking candidates for the March junior trips, including Junior Nationals in the Twin Cities,, U18 trip to Maine and U16 trip to Idaho.
September 24, 2021
Fischer Skis has awarded Portland Nordic as a recipient of its annual Fischer Grant program. The funding will go towards Portland Nordic's plan to light a 2km loop at Riverside Golf Course. To celebrate the grant award, Fischer athlete and Olympic Gold Medalist Kikkan Randall will attend a celebration ceremony at Riverside Golf Course on Oct 14th.
September 22, 2021
Pioneer Midwest announces a new partnership with Bridger Ski Foundation athlete and Minnesota native, Hannah Rudd. Rudd will be working with Pioneer Midwest to share stories from the racing circuit and work their service team to continue testing their grinding and ski processes around the country.
September 21, 2021
Team Birkie is offering some training sessions in association with the Birkie Trail Run Festival this weekend in Cable. Come out for a warm up and planning session on Friday evening, or an overdistance rollerski on Sunday.
September 20, 2021
John Schmitt, known across the Midwest skiing community as the voice of many great races including the Birkie and Loppet, passed away earlier this month at the age of 84. A funeral service is set for Monday, Sept 27th, in Shoreview, MN.
Trail Loppet Coverage
September 19, 2021
One of the hotter September days did little to slow down some fast times for the 2021 Trail Loppet races. Mohammed Bati repeated his dominant performance from 2019, taking the half marathon title by more than eight minutes with a blistering 5:55 pace! Craig Cardinal and Kurt Keiser finished second and third, just five seconds separating them. Bethany Kozak won the women's title with Sarah Laugen second and Deanna Nelson third. Half Half victories were earned Samuel Smith and Maddie Mears. Results linked in along with photosets.
September 16, 2021
As the air gets cooler and the leaves start turning shades of yellow, orange, and red, some of the best riding of the year is on tap for the next month or so. Also on tap: a recap from the rescheduled MNMBS race at Lester Park, a preview of the Chequamegon Mountain Bike Festival happening this weekend, and several cycling related items as racing starts to wind down in the Midwest—all included in this week's Midwest MTB report from Jay Richards.
September 14, 2021
The third annual CXC Rollerski Cup wraps up this weekend with the NorthShore Inline Marathon events. Friday features a freestyle sprint event and then Saturday are 21K and 42K freestyle races.
September 14, 2021
UW-Green Bay Director of Athletics Josh Moon has named Sam Myers the next head coach for the Green Bay Phoenix Nordic ski teams. Myers will begin his first day as head coach on Monday, Sept 13th, and will serve as the leader and director for both the men's and women's Nordic ski programs at UW-Green Bay.
Twin Cities Fall Sales Weekend
September 13, 2021
The annual big fall sales weekend is coming up...
Sep 16-19 Pioneer Midwest
- Fall sale with savings up to 60% off plus free hotbox with all ski and grind purchases.
Sep 16-19 Gear West
- Annual Pig Out sale has great pricing on new ski equipment along with deals on previous season gear.
Joe's Ski Shop
- Clearance deals on a wide range of equipment, including Nordic skis, boots and ski bags.
September 13, 2021
The 2021 Borah Epic was one for the record books, attracting close to 1,000 participants. It also raised $16000 for the Chequamegon Area Mountain Bike Association (CAMBA) and over $3000 for both Wisconsin and Minnesota NICA (National Interscholastic Cycling Association) leagues, bringing the nine-year total to over $130K.
September 13, 2021
Finn Sisu is offering Fall/Winter Masters Ski training again this season. Dryland sessions begin Oct 28th, classes are limited in size due to COVID so sign up soon!