Skinnyski Photos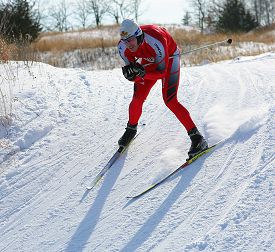 Each year, we shoot well over 75,000 photographs from a wide range of events. If you visit this web site year round, you'll find coverage on running, cycling, mountain biking, triathlons, canoing/kayaking, inline skating, rollerskiing, training programs and of course, lots of cross-country skiing.
Photo Archives
We keep an extensive archive of our materials, going back many years.
Skiing coverage is the Racing Results page:
http://www.skinnyski.com/racing/results/
Note that you can change the seasons and skiing categories at the top of the results page.
All other sports can be found in our Racing Archives:
http://www.skinnyski.com/racing/articles/
You can filter those archives by season and category using the controls at the top of the archive page.
The Training archives have some additional photos:
http://www.skinnyski.com/training/articles/
Finally, you can try searching for event coverage:
http://www.skinnyski.com/search.asp
The images we post on the website are small proof images, optimized for web publishing. The originals images are usually 2544 x 1696 or larger images, and make excellent large prints.
Please note: We can not sell photos credited to other photographers -- those images belong to the respect photographers.
Purchasing Photos
Top quality prints can be purchased from many of the events we cover.
Photo print pricing:
| | |
| --- | --- |
| 4x6 | $2 |
| 5x7 | $6 |
| 8x10 | $12 |
| 8x12 | $20 |
| 11x14 | $25 |
| 12x18 | $30 |
| 16x20 | $45 |
There is a flat $5 shipping for the whole order. The photos are printed at a professional lab on photographic paper and we guarantee the quality -- just send us back the photos and we'll refund the order.
* Note that sizes 5x7, 8x10, 11x14 and 16x20 require some cropping (lengthwise) from the original image.

We also sell the original digital image, for personal use only, at $25.
Payments can be made by check or money order. We also accept credit card payments using the Paypal system.
To Place an Order:
Send an email to:
In the email, include the following details:
A list of the photos you're interested in. Please include the name of the photoset and the photo numbers.
For prints, specify the size and quantities and include your postal address.
Include any special requests (like cropping, etc).
We will get back to you with an order confirmation and payment details. Postal orders generally take up to five business days to arrive after the order has been placed.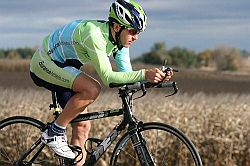 Other Services
Speciality Products: We have created posters and other products based on special requests.
Custom Photo Shoots: We also have done high quality photo shoots for teams (cycling, soccer, etc) and some individuals.
Publication and Commercial Requests
In general, we will provide some event photos for newspaper publication as long as the publication provides full credit on the images and sample copies of the print publication containing the images. For best response on these requests, the publication should contact us in advance or day of the event.
Magazine and commercial use may also be available, with prices depending on usage.
Please contact us for more information: