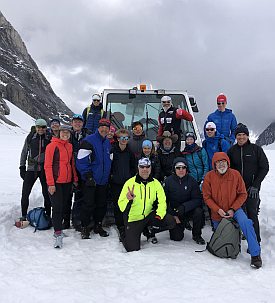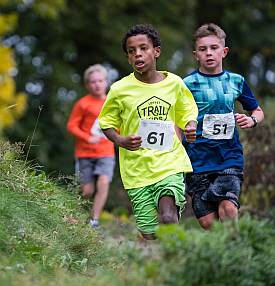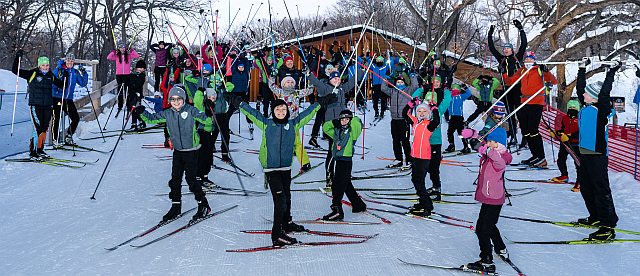 Training events coming up over the next two months...
•
No current events.
Highlights
July 20, 2020
The CXC Rollerski Challenge now enters leg 4 with the emphasis on distance. Starting in Hayward, skiers have until August 30th to make their way to Afton (hometown of Jessie Diggins) by logging 196K virtual kilometers.
July 13, 2020
CXC has entered leg 3 of their summer long rollerski challenge. The third leg is a short 55K segment, virtually running from Cable to Hayward. You've got until July 19th to log the distance. Plus check out their photo album from leg 2.
June 11, 2020
Vakava Juniors Summer Training program is going virtual for 2020, and it will be free of charge. Get weekly training plans, video analysis, online meetings, and more. (Adults are welcome as well!)
LNR Summer Training Info Meeting this Wednesday
May 18, 2020
Join coaches Chris Harvey and Piotr Bednarski for an online video conference this Wednesday at 7 pm where they will review Loppet Nordic Racing's 2020 summer training plans and how they will be adapting training groups to keep everyone safe in the COVID19 world. Summer training starts Monday June 8th.
May 8, 2020
With this spring anything but normal, Luke Brown checks in with some of the Midwest junior programs to see how their coping with the pandemic and what their plans are for summer training.
April 27, 2020
CXC Academy has a new season of training underway and it's not too late to join up. And they've added new guest coaches this season with Ben Popp and Nichole Bathe, joining up with coaches like Matt Liebsch, Caitlin Gregg and more.
April 21, 2020
Lilo Bean, a student at Bowdoin College, is working on a study on the prevalence of eating disorders/disordered eating in endurance sports like Nordic skiing. They are asking skiers to take a short, anonymous online survey to help shed more light on this topic.
April 21, 2020
Finn Sisu is hoping to offer some summer junior training programs once the stay-at-home restrictions have been lifted. If you have interest in joining up, get your email address on their mailing list.
April 20, 2020
With the region enduring a stay-at-home order during the covid-19 crisis, Luke Brown checks in with a number of Midwest athletes to see how they are dealing with the challenges.
April 12, 2020
Crosscut Mountain Sports Center in Bozeman, MT, has announced their application process for the 2020-21 season Elite team. The Crosscut Elite/PG program focuses on developing Nordic and biathlon athletes and providing the resources and support needed to achieve the highest levels in sport. Midwest skiers Luke Brown and Felicia Gesior were members of the inaugural team.
April 5, 2020
With the current social distancing and stay-at-home directives under the coronavirus pandemic, Endurance United is asking the communities help to keep them ready to open their training programs once the crisis has passed. Any contribution can help them through this difficult time.
Mount Itasca 100K Ski
March 27, 2020
Garrett Beckrich reports: With skiing conditions still perfect at Mt. Itasca in Coleraine, MN, around half a dozen skiers got together Thursday. Their goal was to attempt skiing 100 kilometers! The challenge started at 7am with fast icy snow that turned to warm, slow slush around noon. Assisted by Max Durtschi for the first 80k, Vasek Cervenka and Garrett Beckrich managed to ski 21 laps in just over 6 hours to complete the challenge. Vlad Cervenka, Matej Cervenka, Warren Rosholt, and Petra Cervenka skied around 75k. If you live near Coleraine don't be afraid to still get out your skis and go!
World Cup Celebration
March 15, 2020
An informal celebration of all the planning and organizing for the Minneapolis World Cup was held Sunday morning at Wirth. In attendance was Jessie Diggins, thanking all those involved, as well as Alayna Sonnesyn and many other local stars, past and present. Jessie and a group skied one "hot lap" of the World Cup sprint course, as several hundred skiers came out to enjoy the excellent course conditions and see the stadium set up in all it's World Cup dressing.
February 25, 2020
Rice Creek Boat Club has announced their summer training programs and a list of the top reasons you should consider joining up! Registration is now open.