Courtyard Classic 2002
by Ben Mogren
April 22, 2002
This storm was no suprise to two legendary skiers at the University of Wisconsin-Green Bay. Shane Hoelz predicted it weeks ago when he began to be hampered by a twitch in his knee, as the pain grew stronger he knew the storm was coming closer. On the other side, Ben Mogren was surprised when he woke up from a day of slumber to see snow in Green Bay, immediately he made arangements for the very first UWGB Courtyard Classic.
The time, 12:45 am. The temp, 32 degrees. With 6 inches of powder and a freshly laid track, Ben Mogren had racing on his mind, his only draw back, no one else had skiis. With one final act of desperation he called up his old rival. However, unaware of Shane's racing status coming off a year of red-shirting, he was still a little weary from the defeat he suffered in the Frijtof Nansen Magic Crust Classic one year ago. And so began the story of an epic race.
The course, a grueling 100 meter trek through the UWGB courtyard, where 3 days prior had been plagued by a slew of sunbathers, including none other then Joshua Parker Larson. From the start, the racers were neck-and-neck, both knowing it would come down to a final sprint in the last 100-meters. Shane Hoelz, the seasoned veteran, and sprint specialist pulled ahead when he brillantly responded to conditions as both skiers were plagued by icing. Pulling out the stride/bound/run technique, he quickly pulled away from Mogren's traditional double pull to become the first annual Courtyard Classic champion, with Mogren in a close second.

Overall Results:
1.  Shane Hoelz.........8.56
2.  Ben Mogren.........12.63

Age Class Results:
19 and under
1.  Ben Mogren.........12.63

20 and over
1.  Shane Hoelz.........8.56

And so began training for the Courtyard Classic 2003... see you next year, weather permitting!
Photos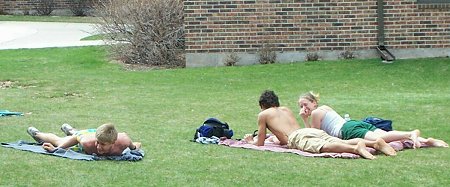 Suntanning in the courtyard last week.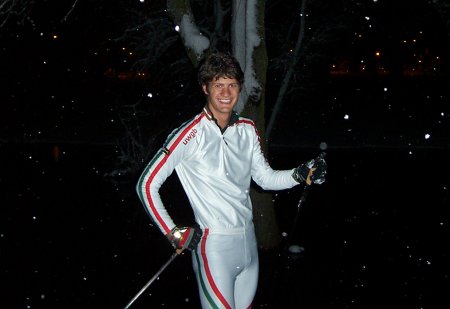 Shane Hoelz.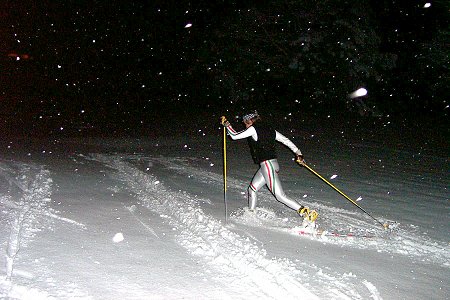 Ben Mogren.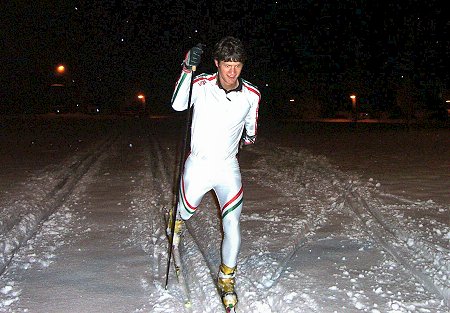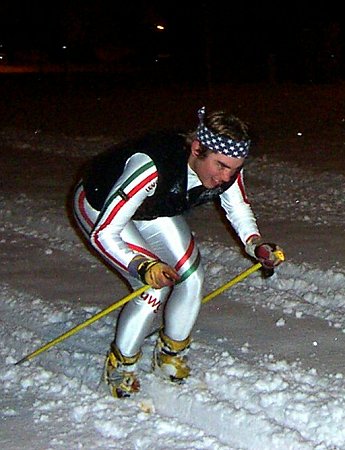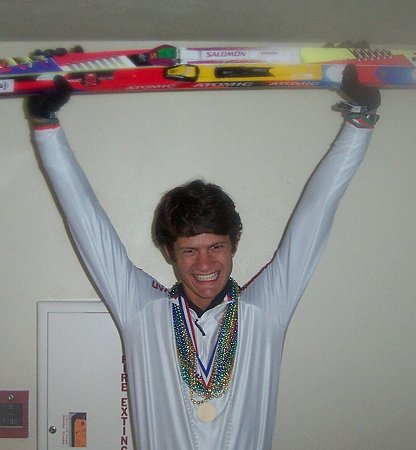 2002 Courtyard Classic Champion: Shane Hoelz.
---
Related links