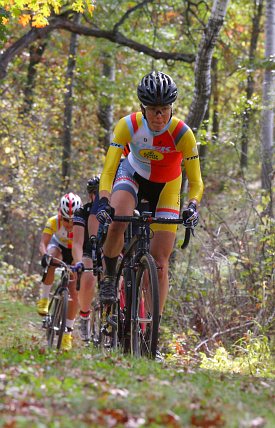 Jackson Meadow CX, October 5, 2014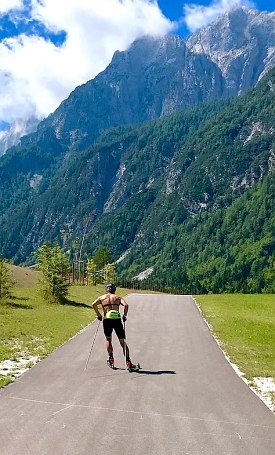 Paul Schommer training in Slovenia, September 2017 (Photo: Paul Schommer)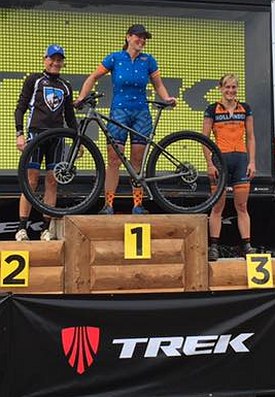 Kyia Anderson takes the women's title, Chequamegon 40, September 16, 2017 (Photo: Chequamegon Fat Tire Festival)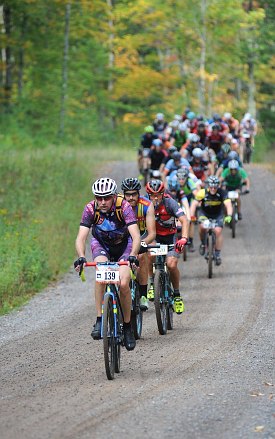 Chequamegon 40, September 16, 2017 (Photo: Chequamegon Fat Tire Festival)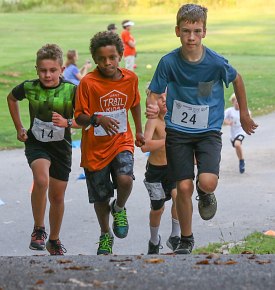 Trail Kids Adventure Race, September 14, 2017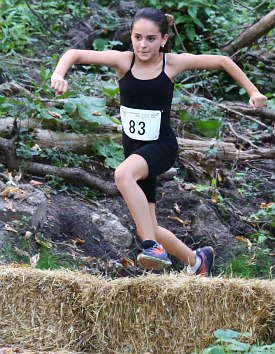 Trail Kids Adventure Race, September 14, 2017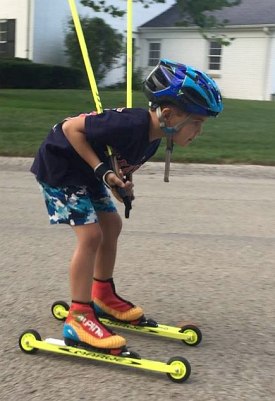 Giese 2.0: Six-time Vasaloppet USA champion Chad Giese's young boys hit the streets on new rollerskis, September 2017 (Photo: Finn Sisu)
Related:
Photoset from Finn Sisu:

Giese Kids Rollerskiing
Skinnyski FAQ
December 4, 2011
We've collected together a bunch of common questions to assembly our own FAQ for cross-country skiing in the Midwest and using the Skinnyski website.
Skinnyski Photos
February 5, 2009
Found a photo you'd like to get a copy of? Looking for images from a past event? Find out how to dig through our archives and help support the web site by purchasing photographs.

Weekend Events
September 20, 2017
Sep 23 Trail Loppet - Loppet Foundations fall trail running race - everything from 5K to a half marathon.
Sep 23 Intercontinental CX Champs - The Minnesota cyclocross season gets underway at Buck Hill with a full day of races.
Sep 22-24 Trek CX Cup - Citizen and World Cup CX racing at the Trek campus in Waterloo.
Sep 23 Bridges and Bluffs - Half marathon race on the Iron Belle trail with start/finish in downtown Ironwood.
Sep 24 Dirt Yard Dash - Adventure race in Duluth with slides, walls, tunnels, and of course lots of mud.

CXC: Kent Eriksen Cycles Bike Drawing Update
September 20, 2017
Help support CXC's adaptive Nordic program and have a chance at winning a Kent Eriksen bike (road, cyclocross or MTB)! Drawing closes by Oct 24th, so don't delay.

St. Scholastica to Contribute to Grand Avenue Nordic Project
September 20, 2017
The College of St. Scholastica will invest in the city of Duluth's Grand Avenue Nordic Center project, contributing $20,000 to the Duluth XC Ski Club's capital campaign. The center is a city project in conjunction with Spirit Mountain and DXC to bring state of the art snowmaking for cross country skiing to Duluth. It will eventually provide just over 3km of snowmaking infrastructure and lights at the base of Spirit Mountain.
Related:
Grand Avenue Nordic Center Project

Midwest MTB Report
September 19, 2017
The Midwest MTB Report by Jay Richards this week has extensive covered from the Chequamegon Fat Tire Festival, including a first-hand report (with some interesting training) from womens winner Kyia Anderson, and an interview with third place finisher Jeff Hall, and a look forward to a busy set of events.


Finn Sisu: Blue Awning Sale
September 19, 2017
Finn Sisus is running their annual Blue Awning sale this weekend, Sep 22-24, beginning Friday. Get their best deals include high school pricing on all 2017-18 gear, 40% off all Peltonen skis, and 40% off all YOKO Optigrip skis. Plus select clothing 50% off.

Out There: Winter Kits Available for Order
September 19, 2017
Out There shop has the 2017-18 winter kits now available for order, including newly designed warmup tops and pants. Orders must be placed by Oct 14th!

Endurance United Names New Executive Director
September 19, 2017
Endurance United (EU), serving the Twin Cities community since 2009, has announced the selection of John Richter as its new Executive Director. Richter most recently supported Endurance United in a volunteer capacity as Chief of Course for its Urban Trail Series and in 2015 was named Volunteer of the Year.

Michigan Tech Twin Cities Engagement Event this Weekend
September 19, 2017
Michigan Tech University is holding an alumni and friends of the MTU Varsity Cross Country, Nordic Ski, Track & Field Team event in the Twin Cities this weekend, Sep 23-24. Come out and cheer on the team at the Roy Griak races Saturday morning, then hit the trails at Hyland Park in the afternoon with food and drink afterwards.

Snow Mountain Ranch Partners with CXC
September 19, 2017
The Central Cross Country Skiing (CXC) has entered into partnership agreement with the YMCA of the Rockies. The organizations will be hosting training and technique camps to help their members prepare for the upcoming season -- watch for future details.
Web Roundup
September 18, 2017
Dominate the Mental - Paul Schommer's latest blog shares overcoming some past struggles, and training in Europe.
16 and 2 - Elspeth Ronnander returns with a new Vakava blog, this one comparing track workouts (and life), 16 vs 32 years old.
Lillehammer - Nicole Bathe updates from Norway, where she has been training with the British Nordic team in Lillehammer.
Reijo - Cross-Country Canada posted a tribune to Thunder Bay's legendary Reijo Puiras, who passed away in early August.
Swiss Cheese - Swiss skier develops Rube Goldberg type training regime, showcasing some amazing dexterity.
Marathon 2.0 - Elite marathoners will take another crack a sub-two hour time at the Berlin Marathon this Sunday.
Fat Patch - Microneedle skin patch has been shown to burn off brown fat and increase metabolism in mice.
Lane Madness - A combination of construction and street markings have led to confusion over bike lanes in Minneapolis.
Snow! - Over two feet of snow fell at the Great Divide ski area in Montana over the weekend.
LNR Time Trial Coverage
September 17, 2017
Loppet Nordic Racing held a fall time trial Saturday morning in a NW Twin Cities suburb. Primarily junior racers, with some elite invites as well. Matt Liebsch posted the fastest 10K time with Torsten Brinkema the top junior. In the 7.5K race, Victor Sparks and Kasia Bednarski tied for the winning time. Results and some video highlights posted.
Bangin in the Brush Coverage
September 17, 2017
Nearly 70 runners turned out Saturday for the Bangin in the Brush 10K trail run at Korkki Nordic in Duluth. Danny Whipple took the mens victory with a time of 46:46 while Anna Lathi topped the womens field, as well as finishing 7th overall.
Related:
Photoset from Dave Johnson:

Bangin in the Brush
Results: Bangin in the Brush
Chequamegon Fat Tire Festival Results
September 16, 2017
First-time Chequamegon rider, but top pro, Payson McElveen won the mens Chequamegon 40 on Saturday in Cable, crossing the line just eight seconds in front of former champs Brian Matter and Jeff Hall, with last year's winner Corey Stelljes coming in 4th, just four seconds back. Minnesotan Kyia Anderson captured the womens title by a three minute margin, marking her second Cheq 40 victory. Jill Cederholm and Lindsey Kriete rounded out the womens podium. Over 1700 riders finished the 40 mile course. Short and Fat victories were earned by teenagers Daxton Mock and Anna Christian.
Related:
Photoset from Chequamegon:

Chequamegon Fat Tire Festival
Results: Chequamegon Fat Tire Festival


Press Release: First-timer takes the top of the podium at 35th Annual Chequamegon Fat Tire
Northshore Inline Marathon Results
September 16, 2017
Just under 40 participants raced in the rollerski division of the Northshore Inline Marathon, Saturday morning in Duluth. Zach Nelson edged out Chris Hecker and Gary Johnson take the victory. Jenna Ruzich was the womens champion.
Big Sales Weekend

Pioneer Midwest: Fall Sale
September 14, 2017
Fall sale with savings up to 50% off, under $200 rollerskis, and savings on camping equipment too.

Gear West: Pig Out Sale
September 14, 2017
Annual Pig Out sale, Gear West has their best pricing on new ski equipment, plus savings on biking gear and more.

Hoigaards: 50th Annual Tent Sale
September 14, 2017
Hoigaard's Annual Tent Sale - 50 years in the making! Big savings on previous year ski, snowboard, cross country equipment and apparel. Check out demo x-c race skis and boots from Fischer at low prices and 2017-18 nordic gear at pre-season sale prices.

Joes Ski Shop: Preseason Ski and Snowboard Sale
September 14, 2017
Preseason ski and snowboard sale with up to 20% off new products, and deals on last season gear.
Trails Kids Adventure Race Coverage
September 14, 2017
On a hot Thursday evening, the Loppet Foundation's Trail Kids program took to some of the new singletrack near the Wirth Chalet for one of the Adventure Race series events.
Related:
Photoset:

Warm Up - 12 photos,

U10/U12 - 74 photos,

U14/U16 - 72 photos
Photoset:

Top Picks (high res)
Results: Trail Kids Adventure Race
Loppet: Trail Kids Program
Ski Hut: Shoulder Season
September 13, 2017
Ski Hut is between seasons - summer and winter - and is stocked up and ready to sell! Stop in and check out their new inventory including Fischer Speedmax skate and classic deals, along with deals on past season apparel.
Midwest MTB Report
September 12, 2017
In this week's Midwest MTB report Jay Richards has recaps from the epic 150 mile Maah Daah Hey MTB race in the Dakotas, the Copper Peak Trails Fest events, and Kappel's Challenge up in Detroit Lakes, as well as a short preview of the Chequamegon Fat Tire Festival 40.
Midwest JN and U16 Coaching Openings
September 12, 2017
CXC and Midwest junior committee has posted openings for Midwest Junior National and NENSA U16 Coaching positions for the big events coming in March 2018. Application deadline is mid-October.
Related:
Job Opening: Ski Technician at NTDC in Thunder Bay
Endurance United's 55K Rollerski Set for Oct 8th
September 12, 2017
Endurance United is holding their annual 55K rollerski on Sunday, Oct 8th. The long roll starts at Desnoyer Park and runs all the way to downtown Stillwater, almost entirely on trails. Sign up now, and consider donating to their Junior/Youth scholarship fund as well!
Web Roundup
September 11, 2017
Bratrud - Kyle Bratrud posts a short update on his training as he enters a new cycle.
Gesior - Felicia Gesior also has an update on her training, with adventures in Colorado and Vermont.
Finnish Style - Finn Sisu has a video up of their ski selection process at Yoko.
Helmet Head - David Chamberlain, BNS, shares a close call and safety tips for rollerskiing.
Stand up, Sit down - Joined the stand up craze at work? It might be bad for your heart.
Run Smarter - A review of some of the latest tech for exercise tracking.
Double Dutch - The Dutch continue their love with cycling, including a 6,000 spot cycling garage (now full!).
Old Man Predicts - Old Farmers Almanac winter prediction is out - moderate temps, near normal snowfall for Midwest.
First Snow? - Parts of Montana might receive their first snowfall of the season this weekend!
Hoevenberg - Mt. Hoevenberg ski center in New York is installing a warm weather snowmaking system this fall.
Yellowstone Ski Festival Registration Now Open
September 11, 2017
The Yellowstone Ski Festival in November has rolled out their schedule of clinics for this season. A wide range of offerings are available, from learning to skate ski to improving your technique and even coaching certification.
US Ski Team: Podiums Abound in Winter Games NZ Cross Country Races
September 11, 2017
The U.S. Ski Team collected podium spot after podium spot through two solid days of cross country racing at New Zealand's Snow Farm as a part of the Winter Games NZ. Minnesotans lead the way for the team with Jessie Diggins taking the womens 5K freestyle and 10K classical, Ben Saxton winning the mens classical sprints, Adam Martin 2nd in the mens 15K classical and Brian Gregg 3rd in the mens 10K free.
Related:
Winter Games NZ: Freestyle Race Recap
Winter Games NZ: Classical Sprints Recap
Winter Games NZ: Classical Mass Start Recap
CXC Coaches Conference Oct 20-22
September 9, 2017
CXC is hosting their annual Coaches Conference the weekend of Oct 20-22 at Lakewoods Resort in Cable. Some of the guest speakers include Bryan Fish, Ivan Babikov, Pamela Lemons, and Jim Tervo, as well as presentation on budget snowmaking options.
Borah Teamwear Preseason Nordic Program
September 8, 2017
Fall is here and that means winter is just around the corner... Borah Teamwear is cranking up the Nordic uniforms orders and offering preseason deals, including a discount for orders placed by Oct 1st.
Vasaloppet: The Swedish Mile October Run
September 8, 2017
Vasaloppet USA has announced their newest event, a fall running race called The Swedish Mile! Scheduled for Oct 7th, it will feature 5K and 10K divisions with proceeds benefiting their snowmaking and trail development efforts.
Finn Sisu Summer Lecture Series: Dr. Heather Cichanowski
September 8, 2017
Dr. Heather Cichanowski, MD, speaks at Finn Sisu this Monday evening, Sep 11th on how to prevent shoulder and knee injuries. Dr. Cichanowski will also demonstrate exercises that will strengthen the stabilizer muscles so important to skiers.