SEEKING NORDIC AND ALPINE SKI AMBASSADORS
In celebration of its 20-year anniversary, Borah Teamwear is seeking Alpine and Nordic skiers to serve as brand ambassadors in its exclusive line of apparel designed just for this select group of sports men and women. Great deals and bonus goods are available for those who are ready to share their experiences with their sporting tribe and with the brand.
Applications for the role of Brand Ambassador are being accepted until December 10, 2017. Final recipients of the program will be announced in mid-December and the selected ambassadors will be able to order their gear!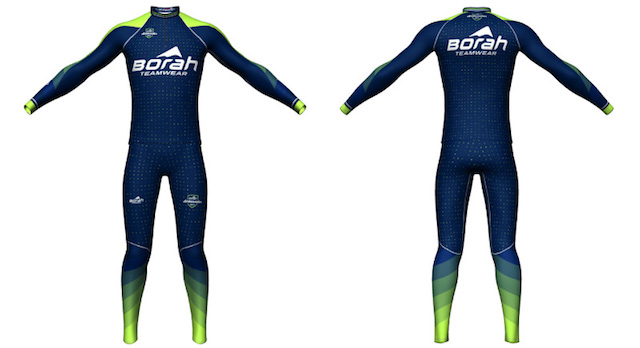 Much more than results, Borah Teamwear's Brand Ambassadors will be chosen based on the relationships, experiences, and social networking they bring to the brand. In addition a $100 apparel credit, exclusive designs, deep discounts, and bonus goodies, BAs will have ample opportunity to share their stories through social media, Blog posts, PR, and product reviews. Program details and application are available through the link below:
Borah Teamwear was established in 1997, with technical mountain biking shorts as its first product. Today, with its sublimated high-performance fabrics and an in-house team of design and production experts, Borah offers a full line of custom sports apparel for enthusiasts, amateurs, and professionals in cycling, skiing, running, and triathlon. All of Borah's products were developed with insights from team members with competition experience in those disciplines, and they're all designed and produced under one solar-paneled roof in a landscape of beautiful and daunting hills of Wisconsin, USA.

###
About Borah Teamwear
In business since 1997, Borah Teamwear has grown to become a premier manufacturer of high-quality custom sublimated active outdoor apparel. Borah's offering includes cycling, running, triathlon, nordic, alpine and casual wear.
All of Borah's products are 100% custom made at the company's solar-powered headquarters in Coon Valley, WI, where the latest technological advancements in apparel design and production are utilized.