Midwest MTB Report
by Jay Richards
July 30, 2019
Hard to believe August is here but with the first few leaves showing signs of change and temps in the mid 40's locally in recent mornings, the stokemeter is moving closer to awesome and the best months of mountain biking on the horizon. This weeks report is highlighted by the USA Cycling National Mountain Bike Championships with a first hand recap from John Wessling who won not only his Cat 1 age class in cross country, but also short track. A couple of mountain bike related articles linked including this years Tour De France winner and his mountain bike background and the look ahead caps this weeks report.
USA Cycling National Mountain Bike Championships
The ski area of Winter Park Colorado was host to the USA Cycling National Mountain Bike Championships last week. National championship jerseys were awarded in the disciplines of cross country, short track, Enduro and downhill. The mountain based riders and those that were able to specifically train at altitude definitely had an advantage but there were still some fantastic results by the "flatlanders".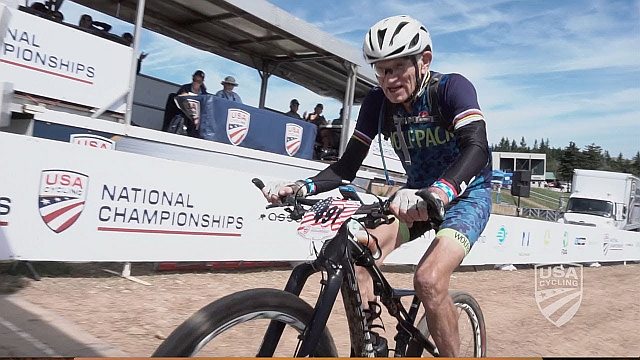 Once again the "result" that sticks out the most to me is the 85-89 category Fredric Schmid who took the top spot in the cross country race. Sure, he was the only one in his category but amazing to be racing on the course riders faced and at altitude, at that age. Wow. Inspiring. Another Masters category finish to note is that of Rob Ogren from Bloomington, MN. who was second in the 70-74 category among ten racers. The junior races were stacked, evidence of the NICA impact with field numbers similar to the early years! Top Midwest cross country results: jr results include Gabbie Gujer (11th) in female 15-16. Barrett Hall (26th) in 15-16. Nathan Bailey (9th) Dylan Hagen (12) in male 13-14. Lauren Lackman (5th) Zoe Camp (19) in the women 17-18. Braden Anderson (8th) Colin Freed (9) Aidan Lemorande (10) in men 17-18. Caleb Swartz (15) in U23 men. Holly Lavesser (14) in Pro Women Alexey Vermeulen (18th) and Chequemegon legend Brian Matter just missing the top 20 at 21st in Pro Men. Great job to all Midwest riders that headed west to compete! Racing at altitude is tricky. There are many opinions on the best approach of racing at altitude coming from the Midwest including acclimating many weeks before, heading west a few days before the event and where to sleep (sleep low race high). Racing at altitude coming from the Midwest often finds the legs feeling good but the lungs burning for oxygen. Keep the wheels moving...
Young star Gabbie Gujer reports:
This year was my first year attending the mountain bike nationals, which was held in Winter Park Colorado and will also be the location of the 2020 nationals. First I would like to say that I 100% recommend this event to anyone who is even slightly interested! Although the biking was AMAZING, the community at the races made this event better than any other. When I first arrived with my team (LCW), we took extra precaution to ensure that we would acclimate in time for our races. This process included steady breathing, biking long hours every day, and LOTS OF WATER. Being hydrated was one of the most important parts because of the dry, thin air. On race day, I felt SO supported and welcomed, there was not one spot on the course where I was not being cheered on. I am looking forward to 2020 and I hold that it will turn out as great as it did this year! Hope to see you there!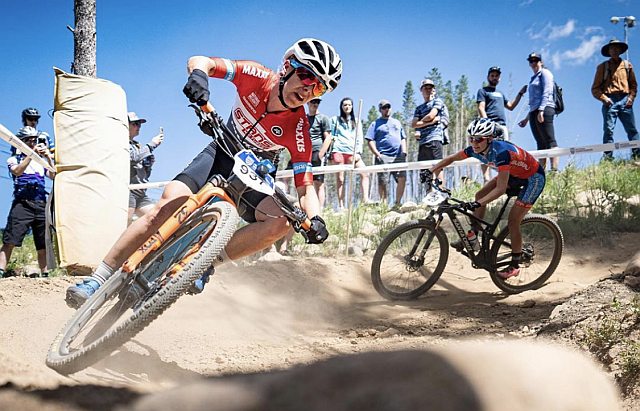 Former Minnesotan John Wessling, now living in California maintains strong connections to the Midwest and still competes in the Midwest during the summer provides a first hand recap of not only his cross country win in the Cat 1 25-29 category but also short track:
Cross Country
About eight months ago in November I decided I was going to make a run at Mountain Bike Nationals. Not knowing at the time Nationals would take place in Winter Park, Colorado at 9000ft… My plans changed numerous times on how I would prep for this race, but I ended up being out at altitude for about three weeks leading up to the race. Luckily my work schedule and Fiancé's grace allowed me to be a bike bum for most of the month of July.
The race course consisted of a giant fire road climb off the start with 700ft of climbing, into an awesome Midwest style singletrack section. After the tight and rough singletrack section the trail opened up into a double wide section that was super fast and consisted of plenty of rocks and roots that caused a lot of flat tires. Once you got down to the bottom of the six to seven minute descent, there was a 180 degree turn into a six to seven minute Maplelag style singletrack section, with tons of big roots. This section had a few punchy climbs that would suck the energy out of your legs if you hit it too hard. The lap was just over five miles, and the class I was racing did four laps (Category 1).
My race started at 9:30am and it was between 60-70 degrees the entire race. My class went out three minutes behind another Cat 1 class, which caused a lot of frustration as I had to weave through a large number of racers the entire race. My strategy was to go out hard and put as many racers in the class in front of me between myself and the guys I was racing. After the first climb I took the lead heading into the downhill, and was able to gap the field behind me by 15-20 seconds. From there I was able to manage a 20-45 second gap on second place until the finish. After one hour and forty minutes of riding the pain train, I crossed the finish line in first. It marks my first national race and my first national title. I have so many people to thank for helping me out, including Midwest's legendary ski coach Bill Pierce and Fast Big Dog for housing me leading up to the race. I also want to thank ' Muddy Bikes' bike shop in Brainerd for all of their help this season!
Short Track
The short track course took place in a completely different spot than the cross country course two days ago. It was an awesome 2-2.5 minute lap with an uphill asphalt climb, and some flowy and fast single track. This was about the most spectator friendly course to watch and made for some awesome cheering sections. My race was 20 minutes + 3 laps, making it just under 30 minutes total. Coming from a cross country ski background, a 30 minute race is just about ideal for me- so I knew I had a shot at a podium going into the day. Unfortunately, since I haven't raced any USA cycling sanctioned short track races I had the 20th call up out of about 40 riders.
Off the start it got really interesting as the rider in front of me slipped a pedal, and I watched most of the field blow past me on the outside of the first turn. I tried to pass as many people as possible going into the single track, but still came out around 20th place. As we approached the asphalt climb I knew I had to get up front as soon as possible so I locked out my fork, put it in the biggest gear I could hold, and made a 45 second effort to get to the front. By the third lap I was able to find the lead group. The middle part of the race was anti-climatic as we all played the game, "Who wants to pull me into this headwind." I almost decided to make a move with five laps to go, but I had to keep telling myself to be patient. Finally, with three laps to go the group was down to five of us and I decided it was time to test the legs- I sprinted up the asphalt climb with a small gap on second, but most of my 10 second gap that lap came in the singletrack. I tried to touch my brakes only at the last second coming into every turn to try and keep as much momentum as possible. That tactic seemed to work, and I kept my 5-10 second gap the rest of the race. I was super excited crossing the finish line and between all the Minnesota riders/families and my California friends I was able to hear a loud roar pedaling to the line. Something that made the hair on my neck stick up, such a cool feeling!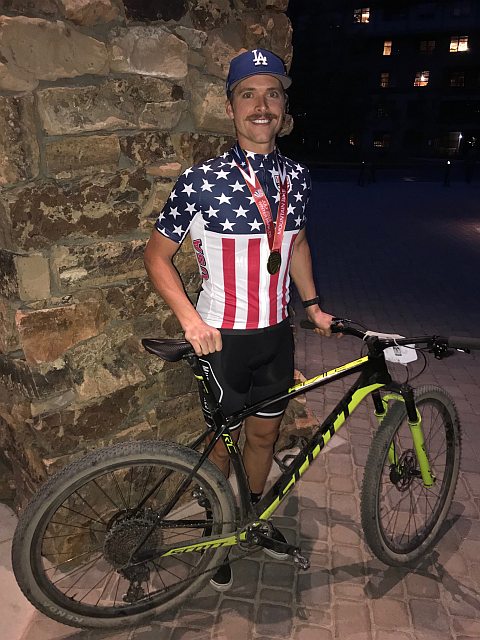 Velonews Coverage
MTB Heat Check Elite XC Coverage
Durango Herald Coverage
Tour Winner Mountain Bike Roots
When they stood on the top step of the Champs-Elysées podium, Sir Bradley Wiggins, Chris Froome and Geraint Thomas were all familiar figures not only to cycling fans in Great Britain, but also the wider public. Egan Bernal took the top spot this year and the 22-year-old Bernal remains a little-known figure. But not so much to the world cup mountain bike scene as he has a colored history including world junior titles in the mountain bike world championships.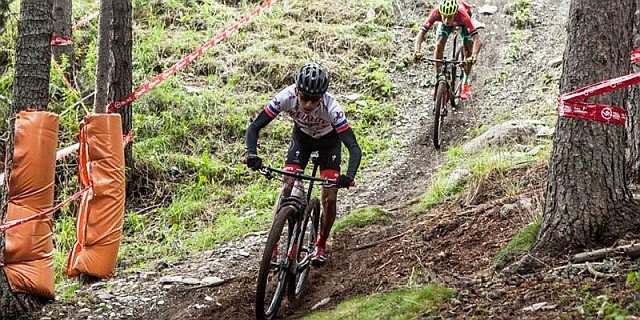 Related:
Nuestrociclismo mountain bike article
Super tuck in the Tour
NICA and E-Bikes
Probably the biggest explosion on the mountain bike scene is the awesome growth of NICA and e-bikes. While most people are encouraged and support NICA, the feelings for e-bikes are mixed, however they tend to trend to be more positive. Mountain Bike legend Ned Overend pipes in about both topics in a article in VeloNews.
Looking Ahead
Spirit Mountain is set to host the Duluth Bike Festival which will be host to the MNMBS series race on Sunday, the Powder Monkey. Also on tap are Enduro races, Downhill and non competitive events for all. The cross country race will be similar to last year but run in the opposite direction. The Sport, Comp, Elite, and Marathon classes will all tackle the same course this year. Citizen course will not climb to the top. The course will be run in close to the opposite direction as last year. This will include a grinder of a start up the new "all weather mountain bike trail" to the top. Your hard work will then be paid back in a fun, fast, and technical descent.
New this year will be "A" and "B" lines to help reward those who have the "Send it" spirit in them. The "A" line will feature a large drop and steep rocky chute where the "B" line will feature a rocky loam decent. Ride around will be available if neither is your cup of tea. From there, we will drop into the a mix of flowly and fun singletrack and double track. (Sport) will do 2 laps. Comp and Elite Woman will do 3 laps. Elite Men will do 4 laps. And Marathon will do as many laps as they can.
From the Maah Daah Hey 100 website: Experience the unique challenge of racing over 100 miles of North Dakota's awe inspring Maah Daah Hey singletrack trail. This event will push competitive riders to their limits while giving every participant an experience they will remember for the rest of their lives.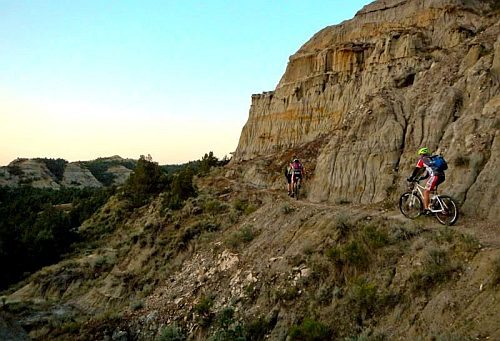 The Badlands provide a truly stunning backdrop for one of North America's most challenging and rewarding stretches of singetrack. This race is EXTREME, death or serious injury could occur, race at your own risk!
Keep the wheels moving!
About the author...

Jay Richards maintains a very active lifestyle. He somehow finds time between managing a full-time resort (Maplelag) and bringing up a family of four boys with his wife Jonell, to compete in both mountain bike and a few cross-country ski races. Jay rides for Maplelag Resort, manages the Maplelag mountain bike team and enters his 29th year of racing and promoting mountain bike races.

Have an event or mountain bike related information to share from the Midwest? Feel free to contact Jay at