Balsam Branch Ski Trails Now Lighted
Thanks to over 200 volunteer hours, thousands of dollars of in kind donations of time and equipment, over $25,000 of cash donations and a grant from the DNR for $29,000, the Balsam Branch Ski Trails now have over 4K of lighted trails.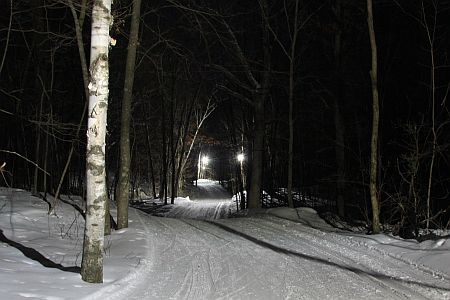 The Balsam Branch Ski Trails are 11K (6+mi) of trails 9 miles northwest of Amery, Wi provided as a cooperative effort among the Polk County Department of Parks, Lake Wapogasset Lutheran Bible Camp, Garfield Township, D.D. Kennedy Environmental Area and the Balsam Branch Partnership.
Polk County Department of Parks and the Balsam Branch Partnership received a Stewardship Fund matching grant from the Wisconsin DNR for over $29,000 in the spring of 2010 for lighing 4K of ski trails. Fundraising efforts were carried out through the summer collecting over $25, 000 in cash donations. Construction began in October and with the contribution of many volunteer hours was completed in early November 2010, one year ahead of schedule.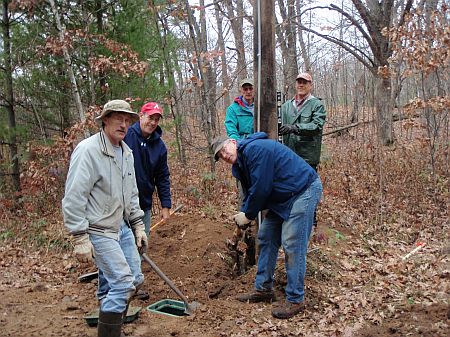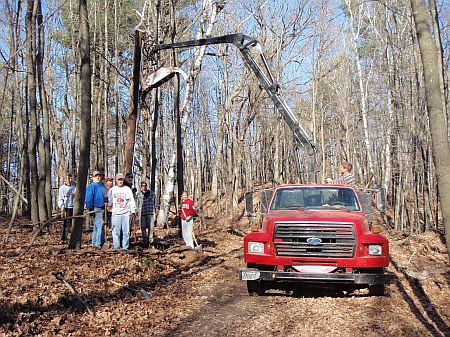 The trails are groomed and maintained by the Nordic Ski Club of Amery. The trails wind through a beautiful wooded area with small lakes and swamps and vary in difficulty from novice to expert. The trails are groomed for classical and skate skiing. There are also over 5K of marked snowshoe trails for snowshoeing, hiking, or walking your dog.
The trails open in December and are groomed until early March snow conditions permitting. The 4K of lighted trails are lit from dusk until 11:00 PM.