Rex Blog: Ruka, Wax Ban, Lillehammer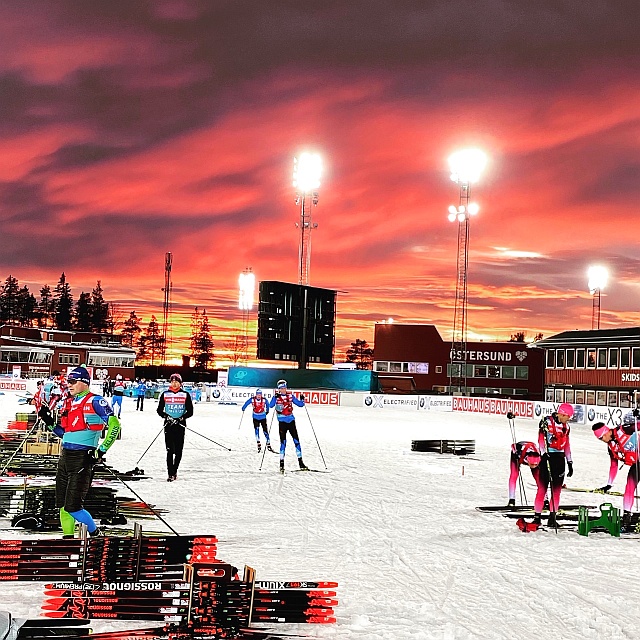 The first race weekend in Ruka, Finland is in the books. It has been a successful, yet crazy, couple of days. We have had non-fluoro spray used in races (under powders), we have had some of our new test kick waxes lead teams to podiums, and we have had a lot of drama regarding the FIS fluoro ban. At the moment, I cannot say much, but the FIS met last week and decided to ban all fluorinated ski waxes in FIS events for the 20/21 season. It would be like a company trying to focus on banning colored markers in the workplace. But in doing so, they need to ban everything a colored marker has touched. Including paper, desks, paper clips, and the list can go on and on. In the ski world, this would be banning not only the wax, but any ski that a fluorinated wax was used on, as well as the used brushes, corks, irons, benches, bags, clothing, stone grinding wheels and much, much, more.
The FIS banning affects everyone on the World Cup, from wax brands, to ski brands, to small country teams, and even big country teams. Some companies have invested millions of Euros to research and development of future C6 chain powders and raw materials to comply with EU rules. Fluoro contamination can come from brushes, clothes, ski bases, even windlock or windstopper gloves/jackets/pants contain fluoro products in them. I talked to some of the Norwegian wax techs that are doing base sample testing for their national level races and they thought the current tests are extremely inaccurate and not a trustworthy source. Most coaches and most of the FIS jury, who are supposed to enforce the FIS rules, did not know that this was being voted upon. There have been a lot of rumors and speculations as to why this ruling was pushed through but they are exactly that, rumors and speculations. At the moment the service group, which includes ski brands, pole brands, wax brands, and any supporting groups for the teams, have had meetings and are currently building a proposal for FIS. This proposal has been agreed upon by 95% of the service group and it will address suggestions on how to regulate certain fluoro products and a better timeline for teams and wax companies to "disinfect" tools, skis, and waxes to comply with the board ruling. 11 months is too short of a time for anyone to adhere to these rules, especially countries and brands with little money. We are still in the middle of submitting the proposal and I will update you with a list of suggestions/changes the FIS should make to this ruling in the near future.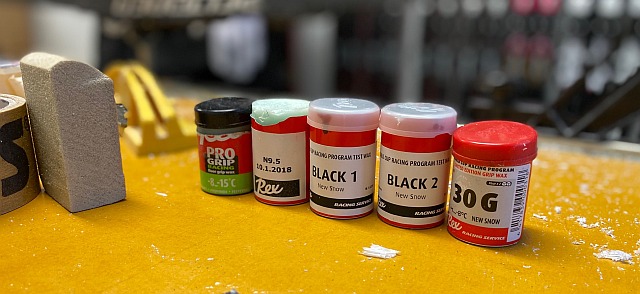 My main job for Rex is to test products, give recommendations, and help develop new products. This part of the job is very fun and rewarding but I think my favorite part of what I do is making connections with some of the best wax techs and athletes in the world. This last weekend in Ruka, I got the chance to not only catch up with the US Ski team athletes and coaches, but I also got to meet up with the Italian wax techs/athletes, the Norwegian team, the Finnish team and more. It's an amazing feeling when these athletes and wax techs know you on a first name basis. Many coaches will even come by before or after the races for a beer and talk about what I think would work or what application methods might be best for a given day.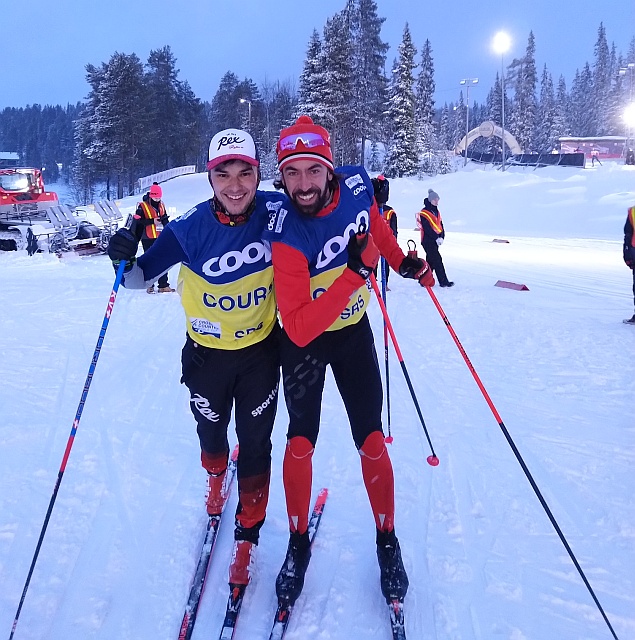 Not only do I work for Rex, but I also help out my fellow service members they need it. This past weekend, one of the Rossignol technicians injured his back and they had asked if I could fill in for him. This meant I was testing skis for the best Rossignol athletes and choosing the two best pair of skis for the day's conditions. I got to choose skis for Astrid Jacobsen of Norway, Federico Pellegrino of Italy, Alexander Bolshunov of Russia, and a number of other notable athletes. By the way, they have really fast skis! I have helped a number of brands, and countries, in my few years on the World Cup including Salomon, Alpina, Rossignol, USST, Italy SkiFed, and others. Every brand and team has a different approach on race day,so it is a lot of fun to be apart of every aspect of it.
Lillehammer is coming up soon and it should be another difficult weekend of skiing because of the crazy uphills they have. Ruka and Lillehammer have some of the biggest climbs during the season and it can really show you how good of shape you are in. It looks like it will be a balmy weekend with a small chance for precipitation. This could make it really tricky on Saturday for the races if it rains or snows right as the races are starting. It could be a klister day with the rain they got this week, or if it snows, it could be hard wax or something in between, only time will tell.
To finish this off I would like to answer a question submitted by Chris Jones. He asked:
To prepare my ski bases for waxing between ski sessions, should I (1) brush out the ski bases using a metal brush as I currently do for hot waxing, or (2) follow a different procedure?
My protocol between ski sessions would involve using a glide cleaner to help break down any dirt or wax that might have accumulated into the ski base from the previous ski. Once I apply the glide cleaner I would use a soft metal brush and brush this out. Then I would go into waxing for the next ski.
After applying the liquid wax and allowing it to dry, should I (1) brush the ski base with only a polishing brush, (2) use a polishing cork on the base followed by a polishing brush, or (3) follow a different procedure?
I have done a lot of testing on this and the durability of Rex liquids don't change much when corking or fleecing in a liquid after it is dried. I cannot speak for the other brands but as for Rex, I typically apply the liquid. Let it dry. Then brush out with a stiff nylon brush and then go out and ski. Its meant to be easy to apply with minimal tools required so no need to polish with a cork.
Are there any differences between the procedures that I should follow when using a liquid paraffin wax and a higher performing liquid wax such as a liquid fluoro?
Liquid paraffin and liquid fluoro have slightly different application methods. Typically I will mix my pure fluoro liquids with blocks or powders using a hand fleece/cork or roto cork/fleece. This makes the pure fluoro liquids more durable and it is a much safer option because you get a better adhesion to the base paraffin or HF waxes.

Thanks for your questions Chris!
As always, if there is anything you would like answered (or tested) please feel free to send me an email and I will add your question or test suggestions to future blog posts.
About the author...

Chris Hecker is a Rex Wax representative and wax technician working on the World Cup this season for both cross-country and biathlon events. Hecker hails from Ham Lake, Minnesota, racing for Anoka high school and St. Scholastica College. Hecker will be providing regular updates on the World Cup racing scene this season. Chris can be reached at:

World Cup reporting is sponsored by: