FOR IMMEDIATE RELEASE

SISU Ski Fest 2020 Is On It's Way!
Same great race course from ABR to Downtown Ironwood, with a few improvements for 2020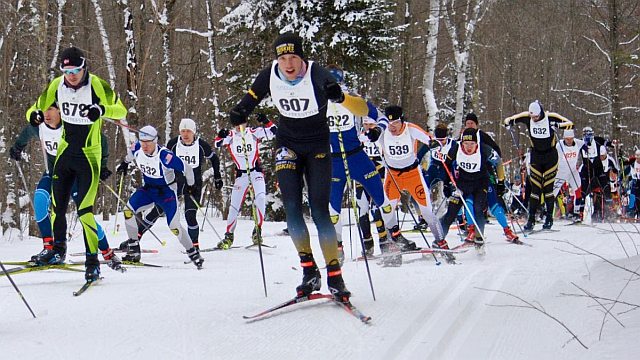 Updated Course: We've removed Peltonen Passout! Due to numerous complaints about the steep downhill early in the course, we have retooled the race course for a less hairy start. The course now begins on Bluebarry Bluffs which is a wide and gradual uphill that winds around to the Cold Foot Cutoff, then to Meadow Ridge back to River Trail at about 2.5K, downhill to the 15K/30K split at 4K. Thus Peltonen Passout is no longer part of the race course.
30K SISU & 15K Heikki Lunta: Our GPS shows the courses to now be almost exactly 30K and 15K; we will see what all the Garmins show on race day!
New Timing Company: We are excited to announce that we will be using Superior Timing this year! Based in Marquette, MI, Superior Timing has emerged as the leader in Nordic race timing over the past 10 years. Registration is now through RunSignUp. So you can look forward to an easy registration process and fast and accurate results on race day.
Early Registration Discount $60 through October 31st
Youth Discounts Continue: $25 entry fee for youth age 22 & under in the 15K. $20 discount for college ski teams and clubs in the 30K. Coach must contact race director with roster.