Minnesota State Meet Preview
February 10, 2020

The Minnesota High School Nordic Skiing State Championship is this week, and of course, cold weather has reared its ugly head for Giants Ridge. Originally scheduled for Thursday, the State Meet has been pushed back to Friday. Even then, the early morning double-digit below zero forecast has the meet running on a compressed format.
We head into the final two State Meets of the single day format, with 2022 looming and the change to incorporate team sprints into high school races. For now, we'll enjoy the "old school" format of racing on the Silver course for the morning freestyle races, and then pursuit format classic races on the Cedar/Gold trails in the afternoon. This year the girls kick things off first.
Individuals
The match up between Lauren McCollor, Wayzata, and Libby Tuttle, Stillwater, appears on track for the State Meet as both gals looked very strong in their section championships. Molly Moening, St. Paul Highland Park, has an outside shot, especially if she can spot herself a lead after the freestyle race. But keep at eye on Duluth East's Gretchen Haggenmiller. If Haggenmiller can come out of the morning freestyle within striking distance of the lead, she will give them trouble in the classic pursuit. Jordan Parent, Forest Lake, and Margo Nightingale, MPA, should provide a preview to next year's champion battle.
Prediction: McCollor first, Tuttle second, Haggenmiller third.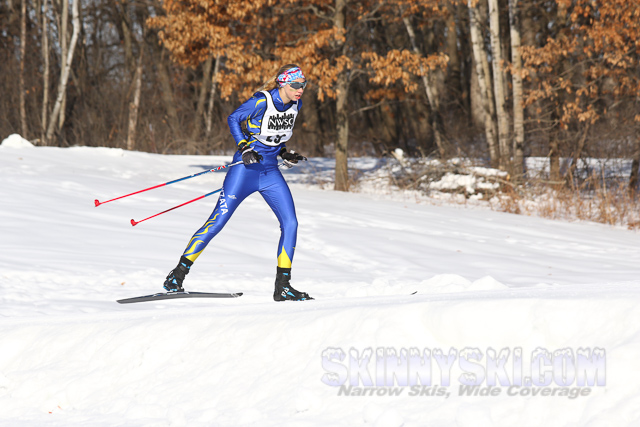 The boys battle should prove even more exciting, as their is no clear favorite in the field. While Roger Anderson, Robbinsdale-Armstrong, remains top ranked, Henry Snider, MPA, and Cooper Lennox, Mora, have an equal bid at the title. Not far off that top three, the remaining top 10 boys all have a real shot at posting a top three finish. There could be a big pack coming into the finish come Friday afternoon! In the end, it's going to be decided by the one with the most mental toughness, that internal self-confidence, that will rule the day (and a fast pair of skis won't hurt either).
Prediction: Lennox first, Snider second, Anderson third.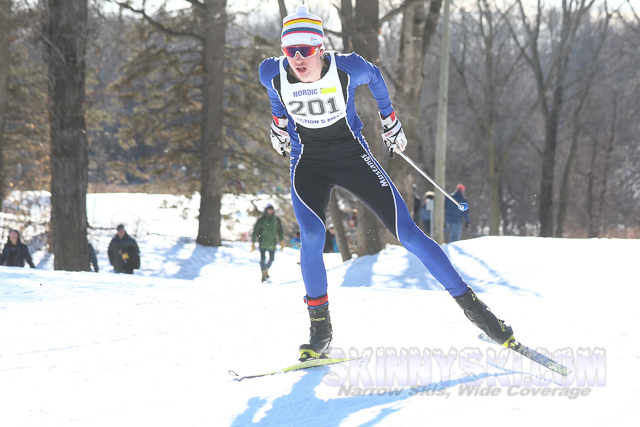 Team
Team dynamics are part of what makes high school Nordic skiing so great. An exceptional team is frequently driven by skiers that desire to go out and crush it every week, every race, pushing each other to be better each time. Forest Lake seems to exude this type of team almost every year, and this year's boy's team is a textbook example. While every team will want their shot at Forest Lake, Forest Lake will be determined to earn it come Friday. Leading contenders include St. Paul Highland Park, Minneapolis Southwest, and Ely. Expect the northern powers to utilize their home course advantage to show they're tough enough to post a challenge to Forest Lake.
Boys team prediction: Forest Lake, Ely, Minneapolis Southwest.
St. Paul Highland Park girls have an incredibly deep team that should allow all of their members to play a role in a team victory at State. And they'll need it, as Forest Lake girls will be gunning for that top podium spot. It should make for quite an exciting afternoon of trailside tabulations as the skiers come flying downhill to the stadium. Expect Duluth East and Wayzata to play a role in the final podium ordering as well.
Girls team prediction: St. Paul Highland Park, Forest Lake, Duluth East.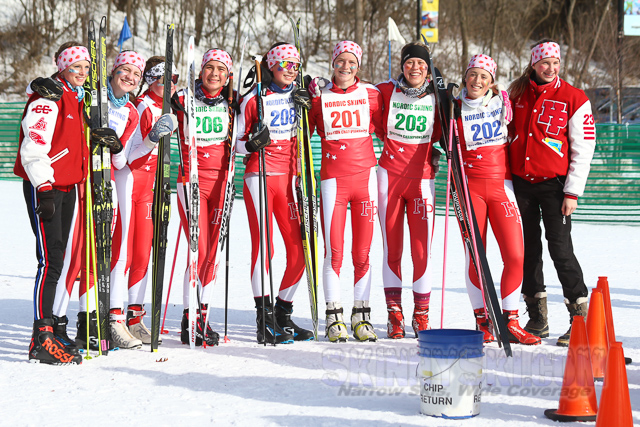 It should be a fantastic day of racing on the trails at Giants Ridge. Let's all hope for a level playing field, everyone's best performance and a little heat under that thermometer!