Midwest MTB Report
Wet conditions in select conditions has put mountain biking on trail on hold in certain areas but overall the riding has been good and areas are starting to become overgrown with warm temps and precipitation. This weeks report takes a look at new trail openings, racing thats not really racing, trails in the Fargo/Moorhead area, what one teen in Eau Claire did during the COVID lockdown, links to articles on current social situations and the select positions within the bike industry position and a look ahead with update on future events.
Red Head Trails Open
The new "Redhead" trail is set to officially open this week on June 12th and a recent online article in the TimberJay highlights the trail:
It's been called the "Grand Canyon of the North," and, sure, there's a bit of hyperbole there, but it gives you an idea that this isn't going to be like exploring a typical northern Minnesota logging road. The trails, variously designed for all skill levels, twist and turn through numerous switchbacks that wind through open forests of aspen and birch, with frequent stunning views of steep, multi-colored rock walls and crystalline pit lakes.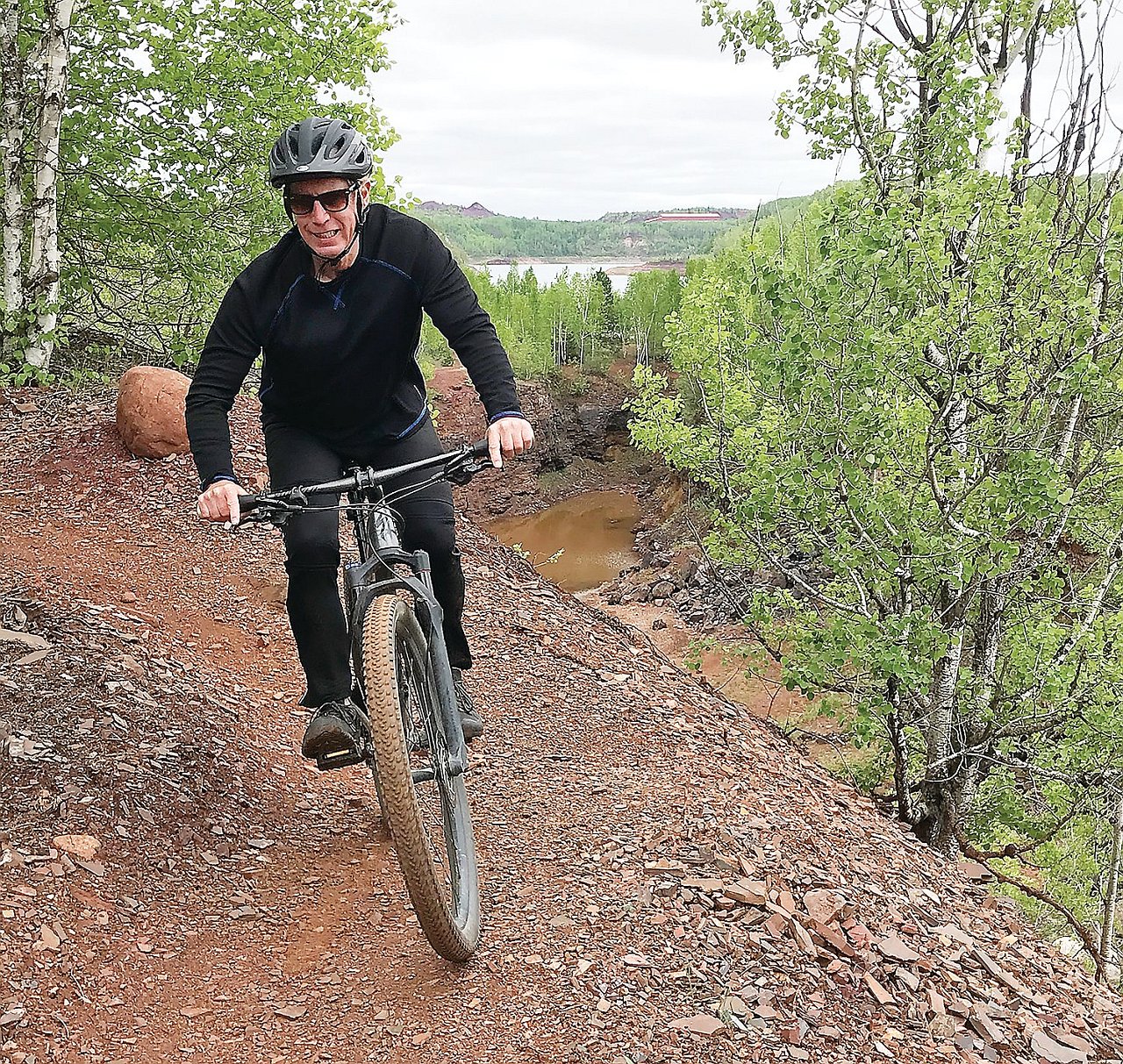 The Redhead project, at a cost of $1.777 million, is just one of three major investments in mountain biking that the IRRR (Iron Range Resources and Rehabilitation) is making in the area. The growing emphasis on mountain biking comes in the wake of the economic revival experienced by the communities of Crosby and Ironton, after the creation of Minnesota's first state park dedicated to mountain biking on former Cuyuna Range mine spoils.
Related:
Mesabi Daily News Article on RedHead
Strava Ride at Redhead by Joe Sacco
MPR News-Iron Range
Five New Trails Across The Country-Singletracks.com
Notta Race
Despite the MNMBS race being cancelled at Detroit Mountain this past weekend, a group of riders gathered together to race on the "Shakedown" course to test their skill and time on the fast flowing course using Strava as a reference. Ben Olson posted the fasted lap time of the day, riding three full laps while his wife Heidi posted the fastest female time. Afterwards, a group gathered at the fast lap couple's place for a bbq.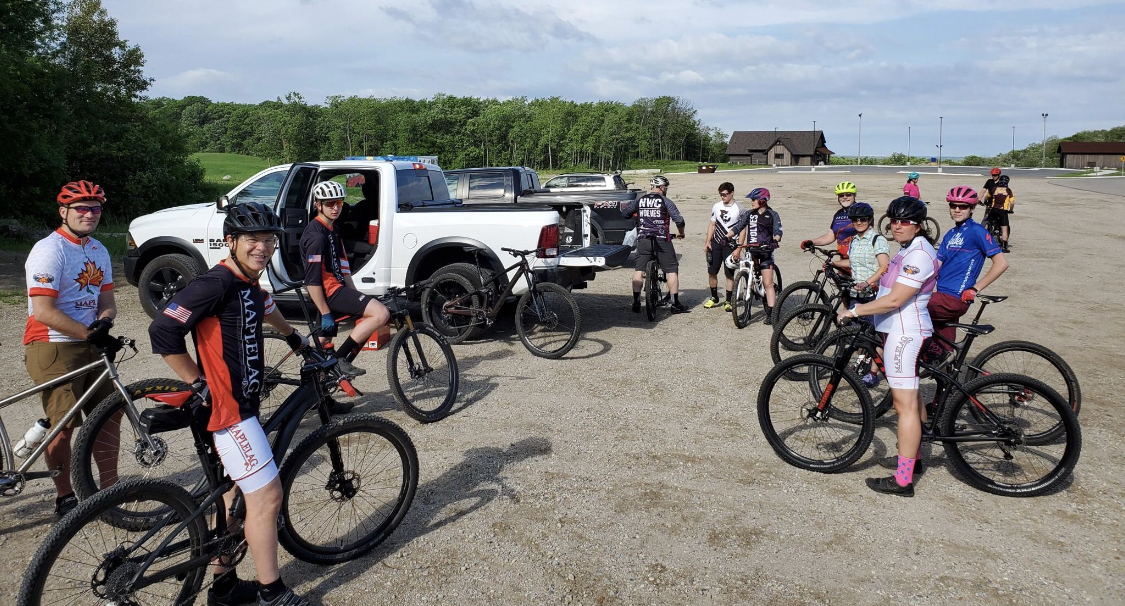 Strava Ride of the Week
There were a lot of great rides this past week I noticed when I poked around a bit on Strava but hard not to pick Barry' Buhr's 100 mile mountain bike ride in Duluth riding the traverse and local trail systems. This is coming on the heels of a big Grand du Nord type ride that was cancelled earlier this spring.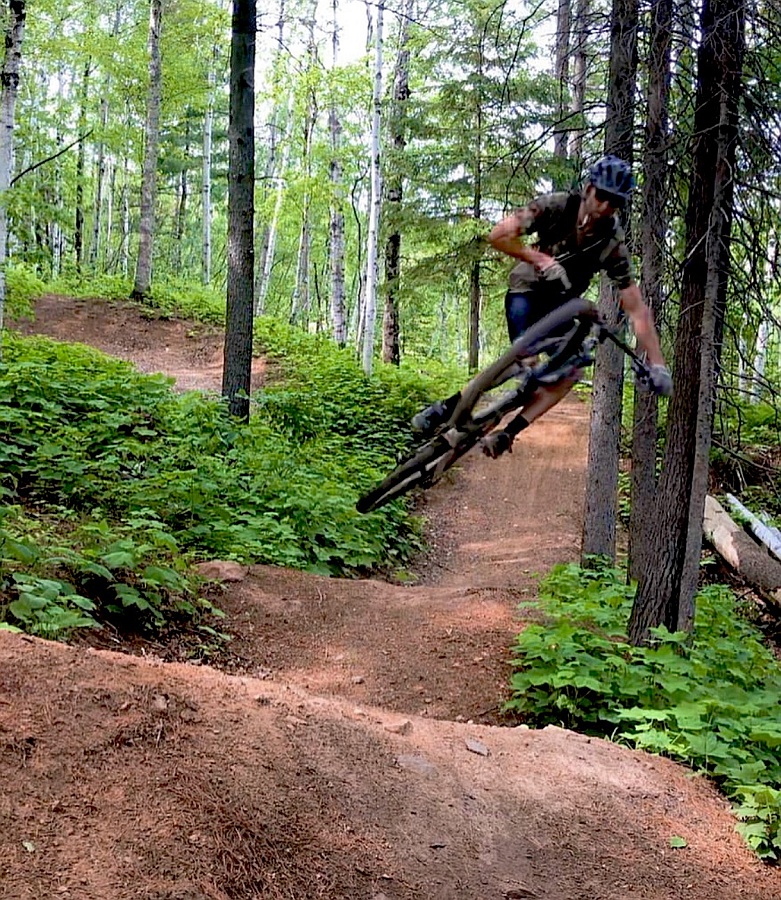 Local Teen Builds Trail at Home
Personally I think youth in the 15-18 age bracket were hit hard with the COVID lockdown. Many unknowns and uncertainties and time away from friends and the usual school activities. But one local student in the Eau Claire area used his time at home to build a trail with jump features! A freshman from Memorial High School in Eau Claire wanted to continue his love of mountain biking during the pandemic, so he decided to build his own course at home. "The adrenaline rush just to do something risky and its fun," said Sam Anderson. "Sam has been into biking forever, he has raced BMX, mountain bike, now he races downhill," said Mark Anderson, Sam's dad. Sam spent weeks creating the perfect path that stretches one thousand feet through their yard. "So he started building jumps in the yard and it just transpired to more jumps and more jumps and bigger jumps," Mark added. The path starts at the house and weaves through the woods, all leading to one big jump at the end. Then he walks back to start all over again and again. "I never wonder where he is at, I know where he is at, he is right here," Mark said. Sam gets in lots of practice and is able to jump over any obstacles that come his way. "It's what I always wanted for the jumps I have wanted so it's my happy place pretty much," Sam said.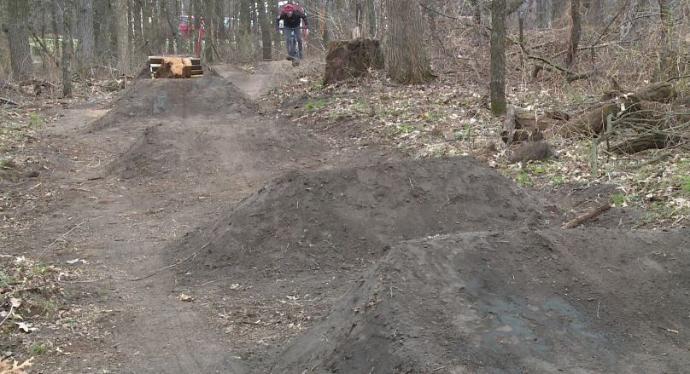 FM Trailbuilder Shreds
Last week I had errands to do in Fargo after three months of isolation so thought I would do a lap or so at the three trail systems in the Fargo Moorhead area which are built and maintained by the FM Trailbuilders. Always taking the backroads whenever possible, I hit up the MBJohnson Park in north Moorhead first before going to Gooseberry/Horn in central part of Moorhead along the Red River and near interstate 94 and finishing up at the Iwen Park in south Fargo. As mentioned in the first report, the FM area was listed as the best city to be during the COVID quarantine and was good to get back to these trails to check out.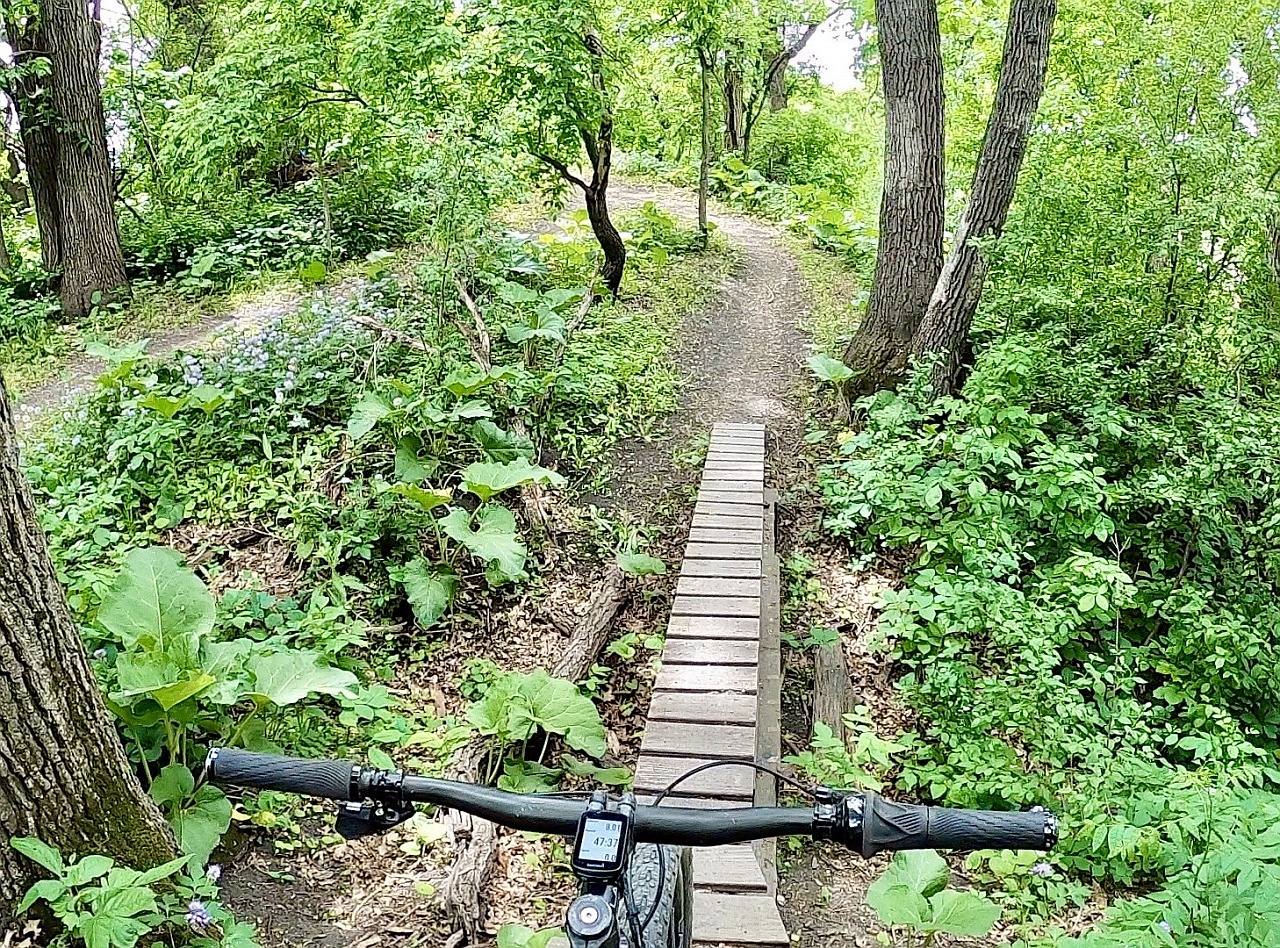 The builders continue to work their magic along the Red building more trail including a new segment at Iwen park to the north. Each system has it's own character, all with fast rolling track, tight and twisty turns and numerous trail features along the north flowing Red River of the North.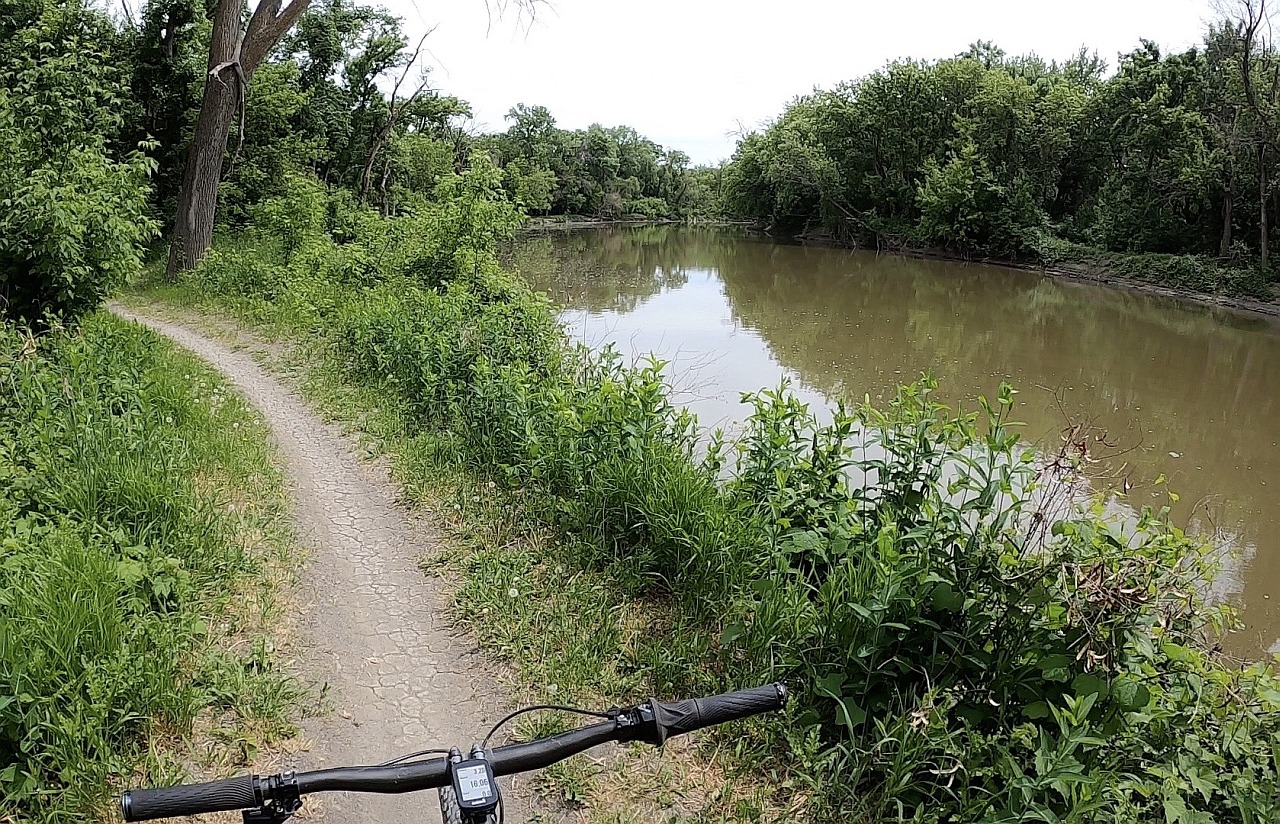 A Strava Ride of the week worthy ride was posted by BobTolliver earlier this spring as he used connecting bike paths and city streets to ride all three systems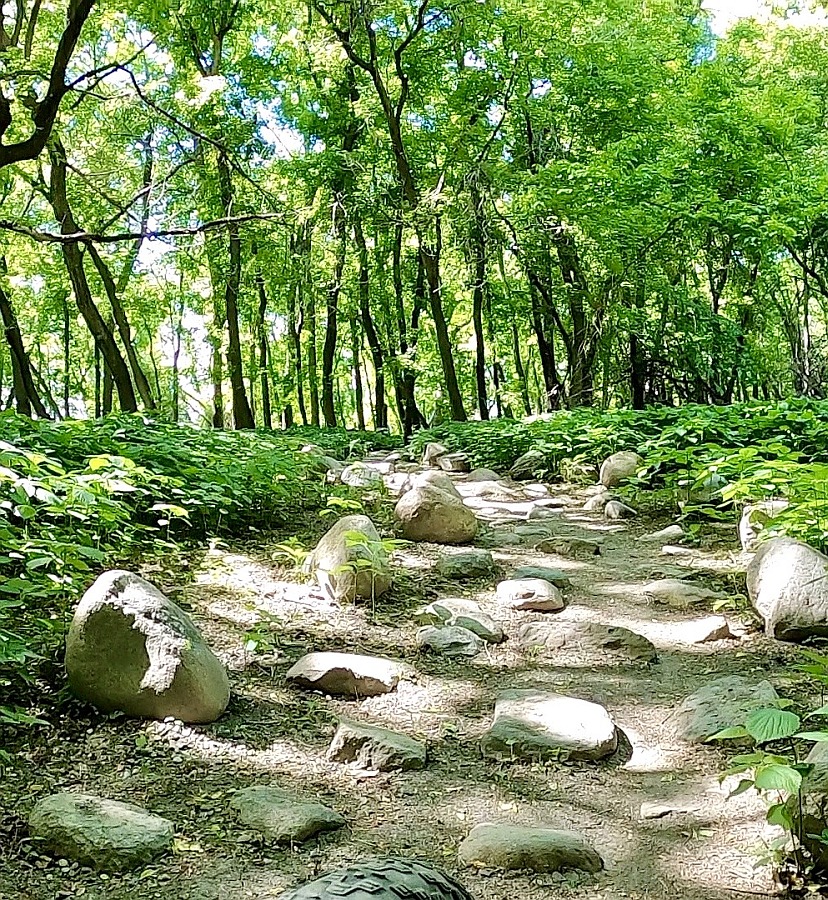 Small Bike Brands Donate to Fight Against Racism, and Big Brands Enter the Discussion
From Singletracks.com article:
Like the current Coronavirus pandemic, bike brands quickly sought ways to help out, and athletes and people within the industry began talking about inequality, how it relates to mountain biking, or more broadly cycling, and what we can all do not only to make the sport feel more inclusive, but also, the world.
Related:
USA Cycling Promises New Efforts to Promote Diversity
Looking Ahead
WORS Update
No formal decision has been made on the remaining races in the Wisconsin Off Road Series but Don Edberg posted that an announcement will be made this week:
The committee/board had a call last Monday with the intent of making the announcement on Tuesday, but several were not in attendance and some of the information we had hoped to have was not yet available. While most all cycling events that we know of have canceled, there is an event scheduled to take place in Indiana this weekend and it was decided that since one of the committee plans to attend it, we would wait for information on how that went before making a decision. In several cases local restriction on event size that make some venues unavailable will be the deciding factor. I will have an update by Wednesday of next week with what we do and don't know. Once again I apologize for the delay.
MNMBS
Virtual Loppet
In 2020, the Tri-Loppet & Du-Loppet will take place in the lingering shadow of COVID-19. As such, the Loppet Foundation will make a number of adjustments, allowing participants to enjoy the best possible outdoor active experience while also assuring that our community is kept safe and healthy.
Lone Wolf Challenge
Despite the cancellation of the Lutsen 99er and subsequent events, there will still be a celebration of the area and the 99er enthusiasm, as stated on the Lutsen 99er website:
In partnership with a few of our great local sponsors (Fika Coffee and Visit Cook County), we are excited to announce the 2020 Stages Cycling Lutsen 99er Lone Wolf Challenge!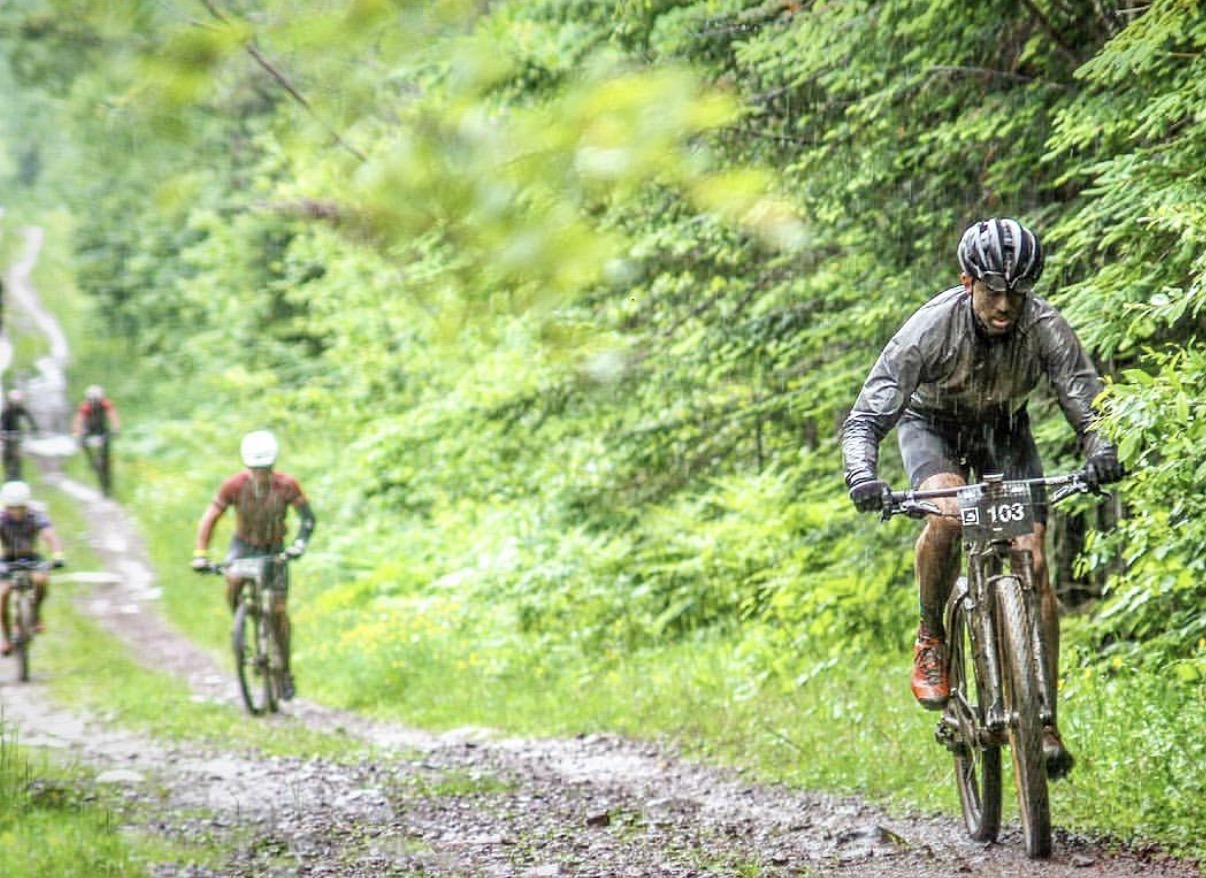 What is the Lone Wolf Challenge? Well, in the beginning of June our 99er team will send out the GPS data for the 25er, 49er, 69er and 99er courses, and from June 5th to July 12th each of you will have the opportunity to head up to Cook County yourself and independently ride our course. Then, after a sweet ride in the Northwoods, stop into Fika Coffee in Lutsen with proof of your completion (GPS data, a dirty bike and/or a smile is acceptable) and pick up a free commemorative 2020 Lutsen 99er gift made by Wolf Tooth Components.
Be sure to look for next weeks report as we will be posting a special article by pro rider Corey Coogan Cisek on training and keeping a mental edge during these unprecedented times.
Keep the wheels moving!
About the author...

Jay Richards maintains a very active lifestyle. He somehow finds time between managing a full-time resort (Maplelag) and bringing up a family of four boys with his wife Jonell, to compete in both mountain bike and a few cross-country ski races. Jay rides for Maplelag Resort, manages the Maplelag mountain bike team and enters his 30th year of racing and promoting mountain bike races.

Have an event or mountain bike related information to share from the Midwest? Feel free to contact Jay at