Midwest MTB Report
This weeks report includes a first hand recap from Minnesota native John Wessling who reports from the scene in California and Utah which has seen cross country mountain bike racing action, update on the Miner's Revenge in the UP of Michigan which is a go, updates on the Minnesota Series, the Borah Epic and new trail opening in the hotbed of new trail digs, Northwest Arkansas.
Wessling Checks In
Minnesota native John Wessling, now operating a coaching business out of California, reports from the scene out west from his perspective including a quick recap from his second place finish last weekend at Rim Nordic:
With the entire world on hold, we've all been itching to get back to our normal grind. But normal doesn't have to be defined as a way of the past, we can create a new normal; instead of going to the gym, your new gym might be in your garage. Instead of running on the treadmill, it might be a exploring a new running trail. Instead of going to spin class with friends it might be dusting off your bike and cruising the roads. Just don't forget we are all doing the same thing, trying to find the motivation to stay happy & healthy.
My athletes are itching to compete again, but they are all dealing with the same issue…motivation. For those that have a timeline of when they will compete next motivation is still burning. For the others that don't, I need to help keep that fire lit and taking a few days off is sometimes all it takes. I start by lowering their overall volume each week, and allow them to do their longer training days on their own schedule, that they don't feel any pressure that comes with scheduled workouts. The best way to look at this time off is to treat it like running a marathon…you don't want to dive in head first and burn out in three weeks. Keep a nice and steady schedule with plenty of flexibility so you can enjoy training, but still train enough so you have a solid foundation incase a race comes up or you want to dive into a bigger week.
With Covid-19 sweeping through the USA, everyone's travel schedule, professional & personal, has been cut down significantly. But boy was I excited when I heard Supercross was bringing the final seven races of the series to the Rice-Eccles Stadium in Salt Lake City! The energy was a little dim since the series started off with COVID testing (ever had your brain poked through your nose?) and no fans in the stands, but the racing was as good as ever.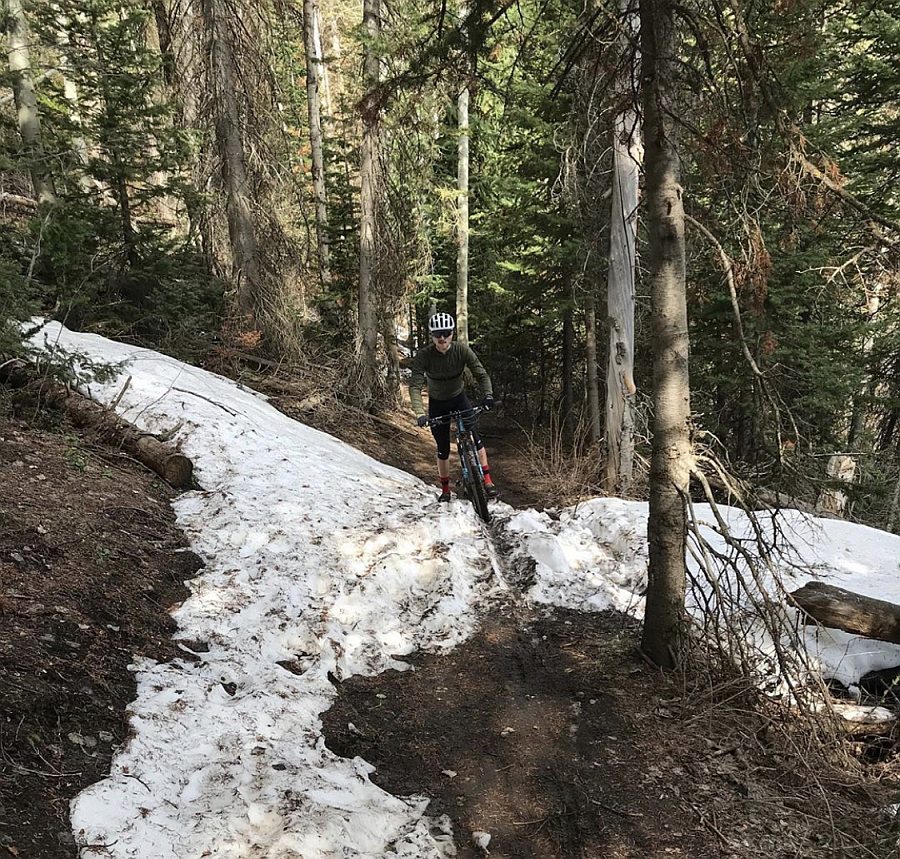 While in Park City, Utah, I was able to double dip by working with my athletes, and racing my mountain bike. The first race I did was a weekday Time Trial race near Salt Lake City on June 9th. The Eagle Mountain course was super fun, but also challenging with the all the rocks and loose dirt. I was able push myself throughout the time trial and took home the win in the Elite class with a time around 45 minutes. The second race I did was in Cedar City on June 20th. There was a huge turnout for this one. It was a mass start and I knew I had to break with the lead pack before we got into the technical sections and then ripped through flowy single track. I dropped my chain on lap two of four, then caught back up to the lead group just to get dropped again by a strong local racer on the last lap, ending up second with a time of 1 hour and 54 minutes in the Elite class.
After spending four of the last six weeks in Utah, it was time to head home to Los Angeles. A few days after getting back, it was time to put a race number on again and head up the mountain to race at Rim Nordic near Big Bear, CA (~7000 ft). I have raced at this venue before and absolutely love the course - tons of short and steep climbs followed by technical downhills. This was a Time Trial format and we were separated by 30 seconds each at the start – again, I had to mentally prepare to push myself this entire race. After 95 minutes of racing, the dust settled and I ended up second place by about 30 seconds. Although I am used to racing a TT format with individual start XC-Ski races, it was a little goofy because the race was fairly long and no one was giving splits. I ended up programming some Strava segments on the course into my Garmin so I had a gauge of where I was on the climbs.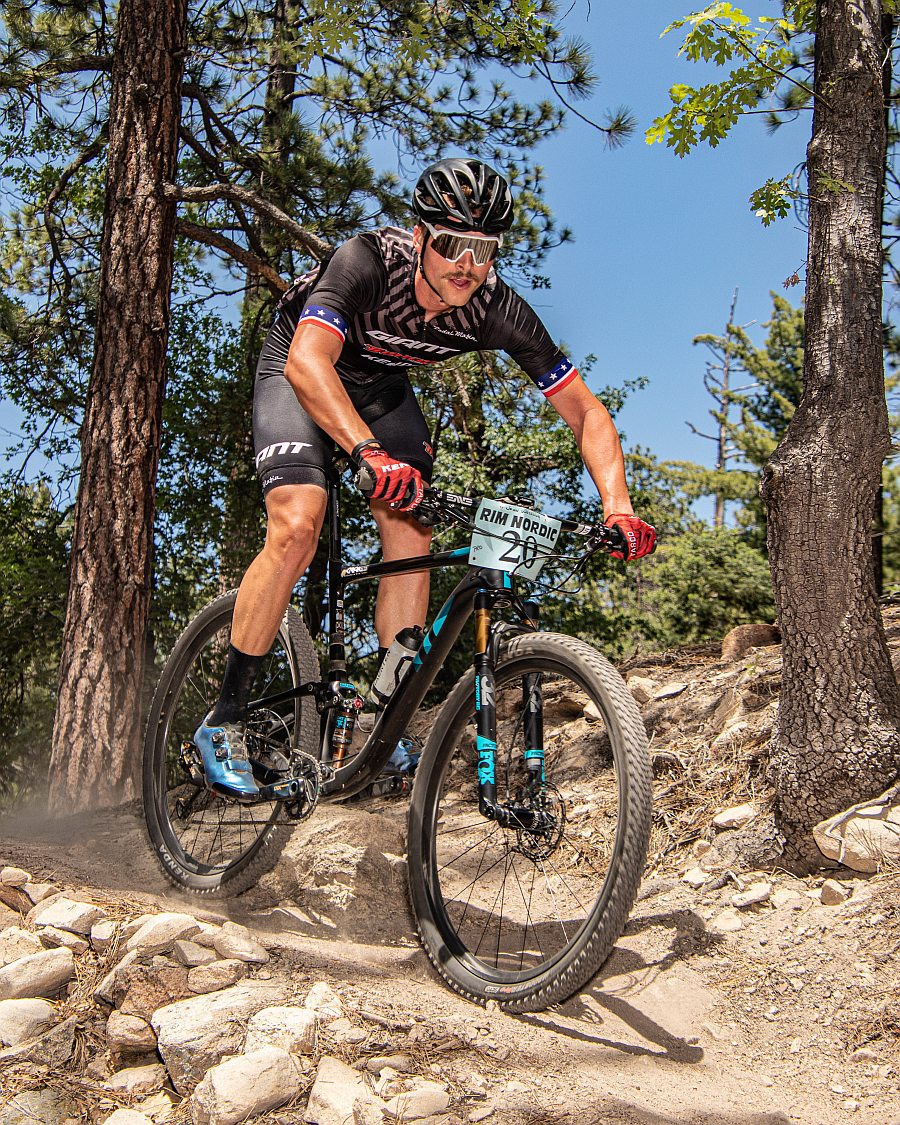 Although COVID-19 has taken the air out of most of our sails, the race scene has been awesome and safe thus far. I can't speak on the Utah races, as I've never raced at those venues… but the Rim Nordic race had about twice as many people racing as I have ever seen last weekend. It was really cool to see everyone excited to get out and compete. Thank you to Rim Nordic for putting on a safe and successful event! If all goes as planned, there are a few mountain bike races in SoCal in the next month. Fingers crossed!
Rim Nordic Mountain Bike Racing
Results
Wessling Fitness
Miners Revenge is On
A handful of races in the Midwest are starting to happen, including reports from North Dakota in previous reports but the UP of Michigan is set to host the popular old school technical Miner's Revenge that features steep climbs, rolling singletrack, fun descents, and riding with bats. The race takes place at the Adventure Mine in Greenland, MI. Part of the 6 mile lap is through the underground mine. Because of the total darkness a GOOD light is required for the XC race which is capped at 130 racers.
From the website: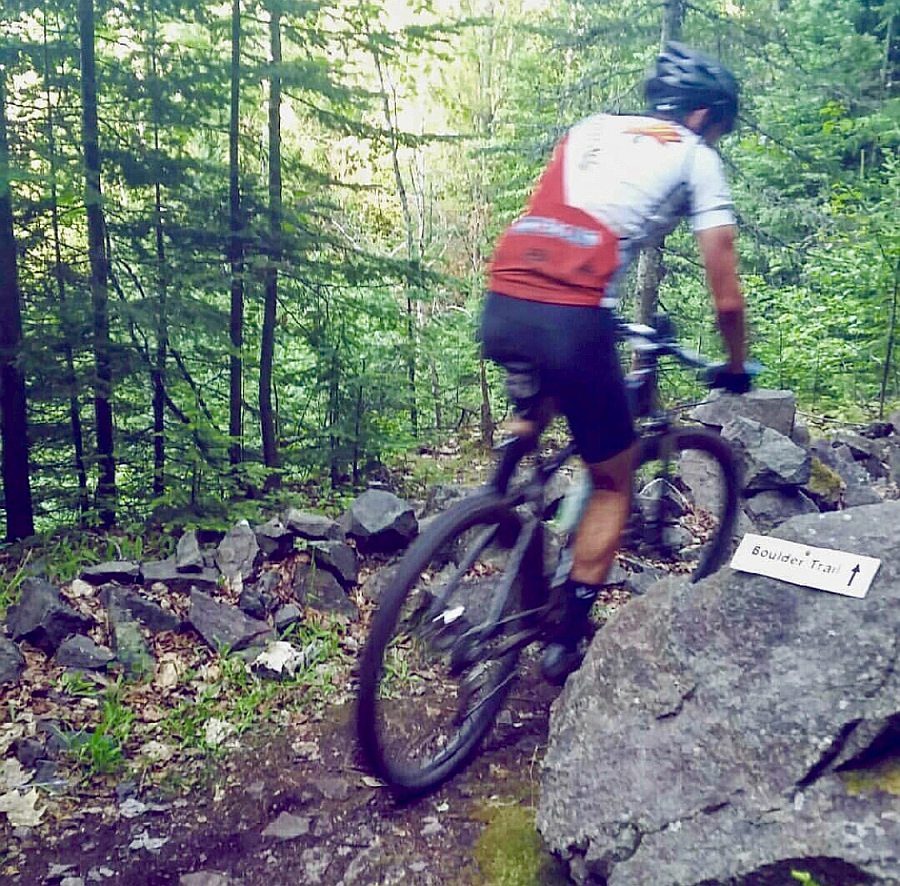 "The Miners Revenge takes you deep into the mountain and through the pits of ancient miners who spent their lives chasing the red metal. Some say the men who died still live in the mine protecting their claim, we can't say that's true but we can say that anything can happen when you are 300 feet below the surface and there's nobody to hear you scream."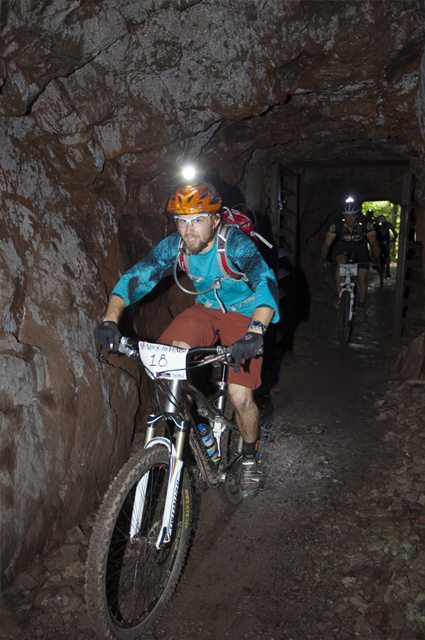 There is also a enduro and downhill race, each capped at 80 and 50 racers, respectively. Awards will be following the cross country event at 8 pm. Followed by live music, food, and bonfire. Free on-site camping provided on Friday and Saturday nights. Potable water and port-a-johns on-site in the camping area.
MNMBS Update
Sunday afternoon, the Minnesota Mountain Bike Series made an official statement on this year series stating it would be cancelled, due to the pandemic. Additionally, with three of the races being held at state owned properties, the logistics were not feasible and with Spirit Mountain closed for the season, that left Laddies Loppet at Maplelag as the only viable option.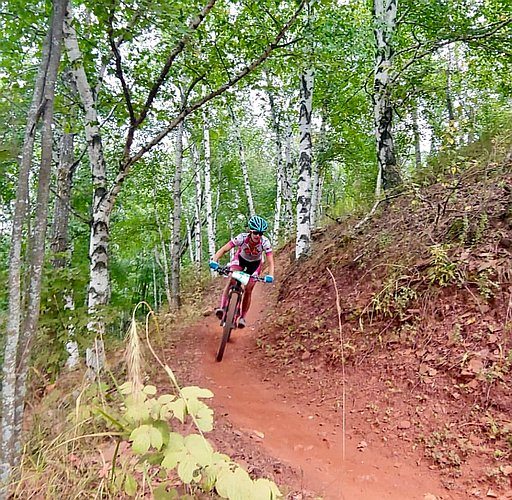 The Laddies Loppet race is still on as of this report with a final decision will be made no later than August 1st. The Series Challenge remains in place until September 30, 2020, where participants can ride at any four 2020 MN MTB Series race venues to get a commemorative patch and enter to win a 2021 SuperPass. The Laddies Loppet has also a separate challenge in place, the "LagChilada".
Spirit Mountain Update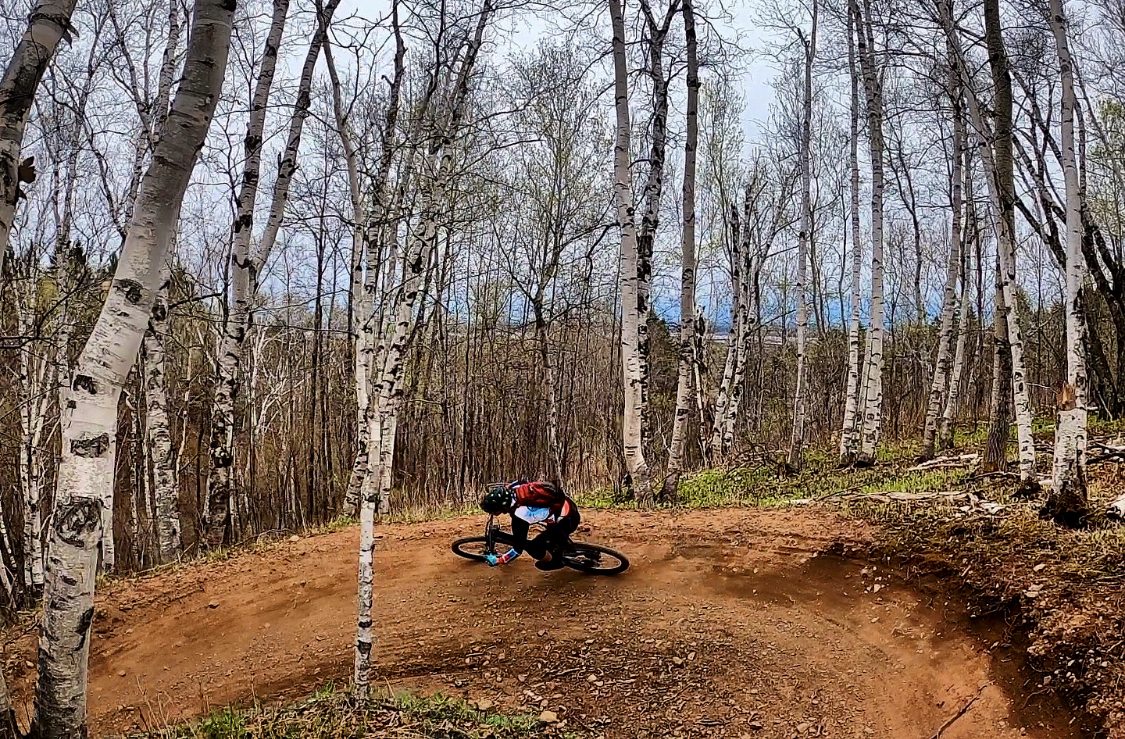 An effort is underway with Spirit Mountain, trails organizations, and the City of Duluth to identify select trails that could open while Spirit Mountain operations remain closed. Details are being finalized. Until further notice all trails at Spirit except the Duluth Traverse remain closed.
Borah Epic Update
2020 Borah Epic one-day event scheduled for Saturday, July 25th is now canceled.
From the Borah Epic website:
We've explored all the options and waited for things to unfold over the last months and weeks to ensure that we were giving all opportunities to run a responsible and safe event for participants and volunteers. However, it remains very hard to ensure volunteers and racers are safe at aid stations and other points of contact. We have remained optimistic and consulted with many people over different options and what is best for everyone, with the best intentions to go ahead. Instead of throwing in the towel on 2020, we want to give you a reason to get up to CAMBA Country, enjoy the woods, the trails, give back, and some time on the trails with your close friends.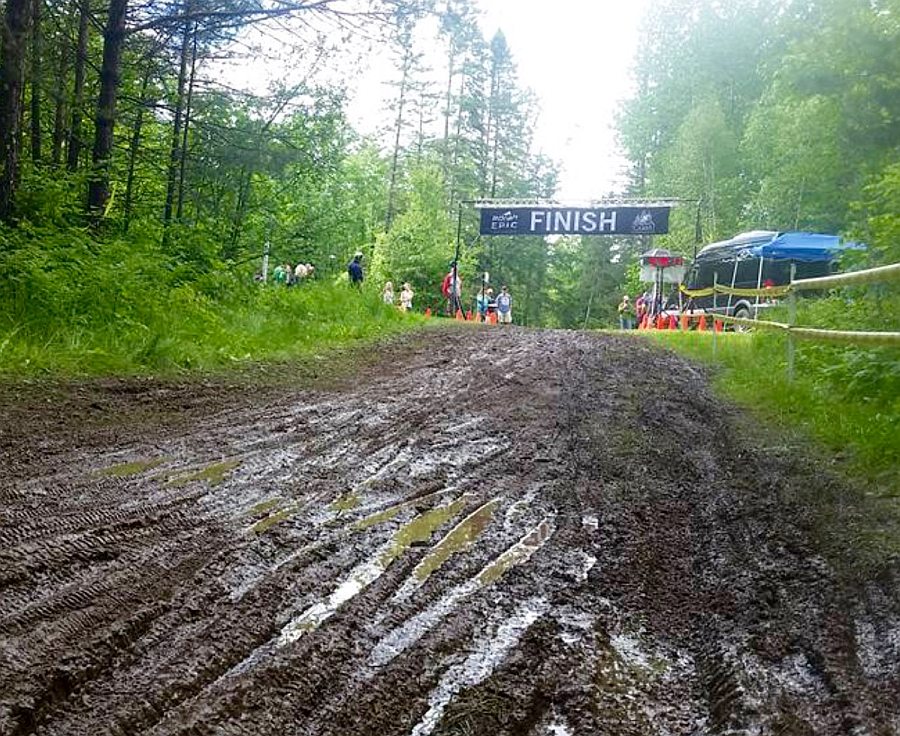 The 2020 Borah Epic will be a month-long invitation to check out the CAMBA area and ride the course by yourself or with your friends. We will be marking the course and providing a little something for you to take home for your efforts."
Strava Ride of the Week
This weeks Strava Ride of the Week goes to Doug Swanson who recorded a ride in the Fergus Falls area at Ferber Park. I have never heard of these trails before and was interesting to see this ride pop up. Doug has been hitting various trail systems in the state, many "off the beaten path" and interesting to see where he will ride next week. This was ride #12 of new or different areas on his running list.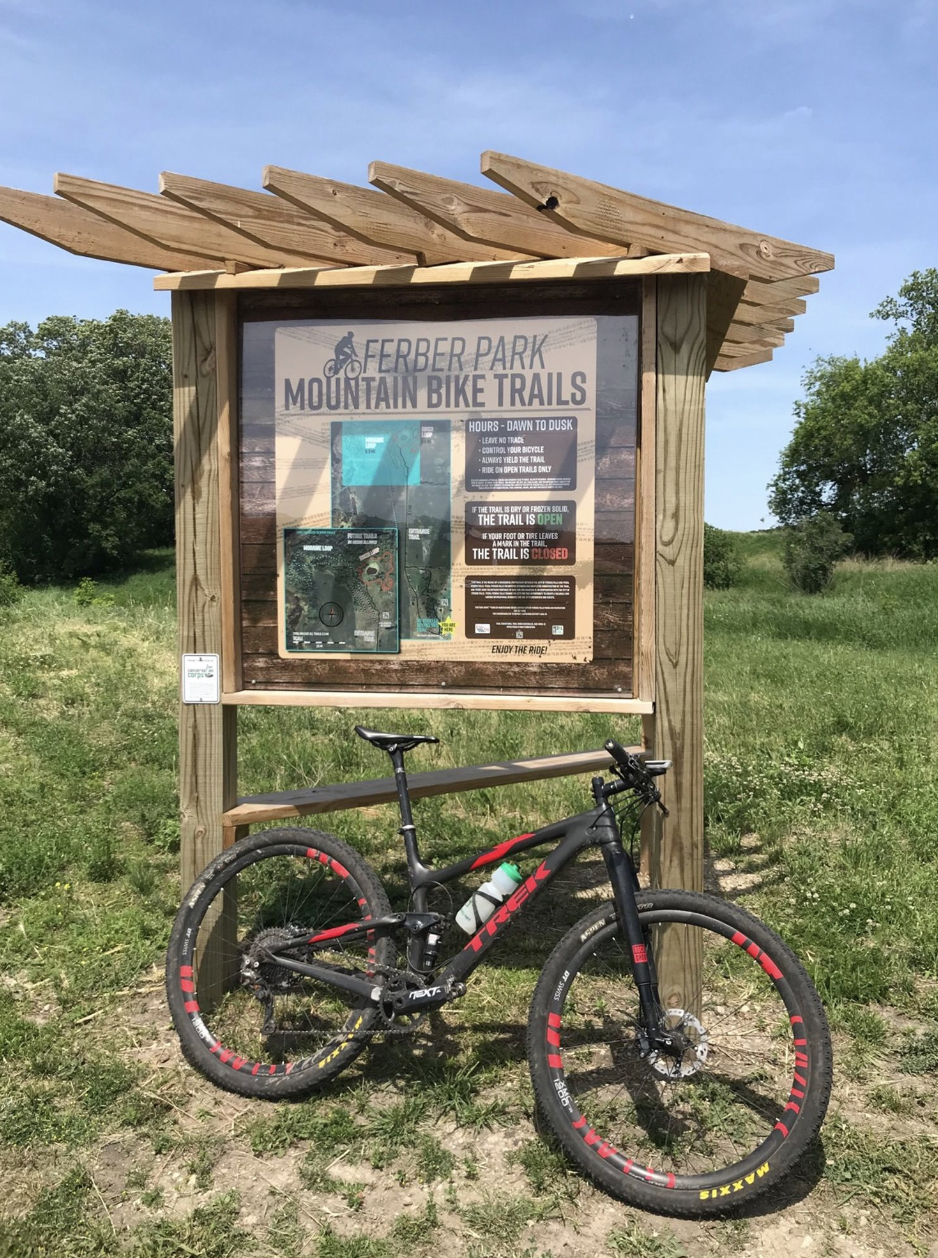 More Trail For NW Arkansas
Bentonville, AR, has become a destination hotbed with an explosion of trails in the area. Trail building continues including the completion of Phase I of the Mt Nebo State Park (MNSP) trail system. Phase one was completed in 2019, the 7-mile Chickalah Loop, and has attracted riders from across Arkansas, with the highlight of everyone's ride being its 2.3-mile, downhill-only descent. The trail is now up to 18 miles. "The rock kickers and gap jumps that Rock Solid Trail Contractor (RSTC ) constructed along this 19% grade are guaranteed to peg the fun meter for even hardcore adrenaline junkies. And with well-signed ride-arounds for the features, other riders can enjoy the fast flow ride around monster earthen berms and across fun rock slab features."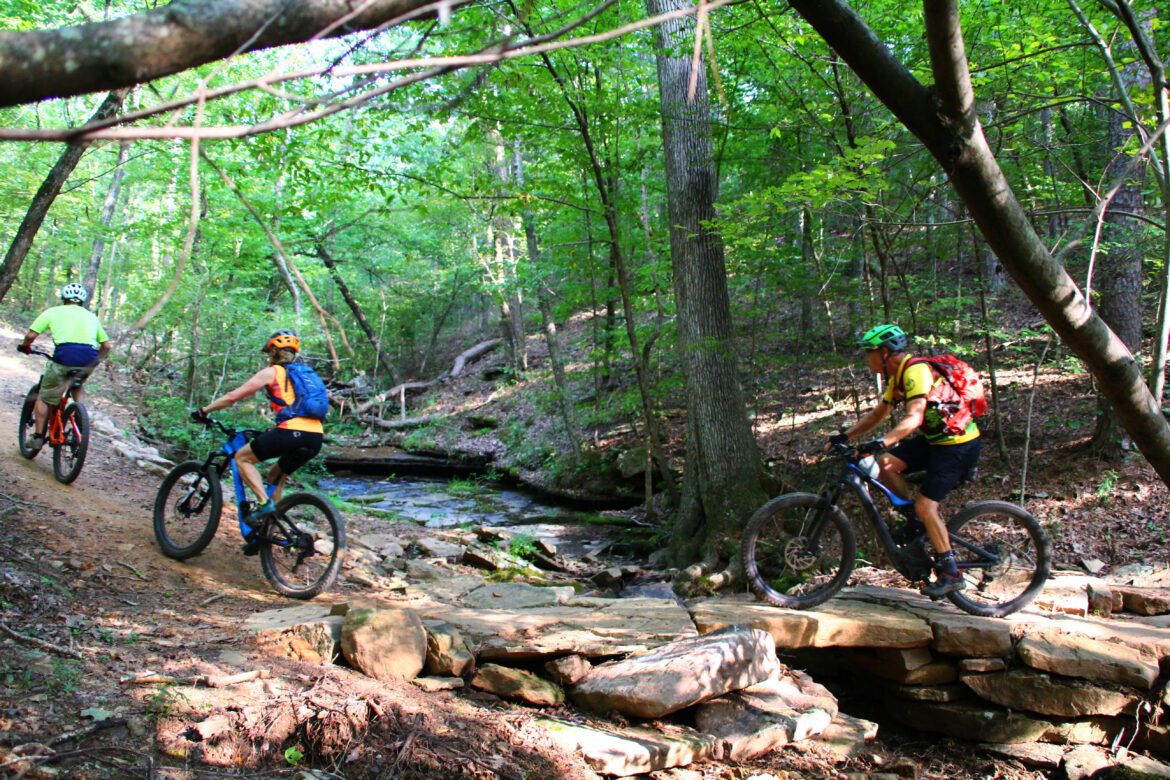 Keep the wheels moving!
About the author...

Jay Richards maintains a very active lifestyle. He somehow finds time between managing a full-time resort (Maplelag) and bringing up a family of four boys with his wife Jonell, to compete in both mountain bike and a few cross-country ski races. Jay rides for Maplelag Resort, manages the Maplelag mountain bike team and enters his 30th year of racing and promoting mountain bike races.

Have an event or mountain bike related information to share from the Midwest? Feel free to contact Jay at