Midwest MTB Report
Summer is moving right along, hard to believe we are in the last week of July. It definitely has been a different summer with no racing in Minnesota or Wisconsin but as far as riding and trail building, it has been great. However, things could be turning on the racing front with Giants Ridge posting they will be hosting "The Grind" in mid August, and North Dakota continues to hold low key events including a gravel race in Burleigh County last weekend, and the Frost Fire Mountain bike park which features lift service action will be hosting a circuit endurance race on Saturday and a downhill race on Sunday. This weeks report includes cycling related updates and a few other items to note including new trail in Dubuque, IA.
IMBA Notice on Great American Outdoor Act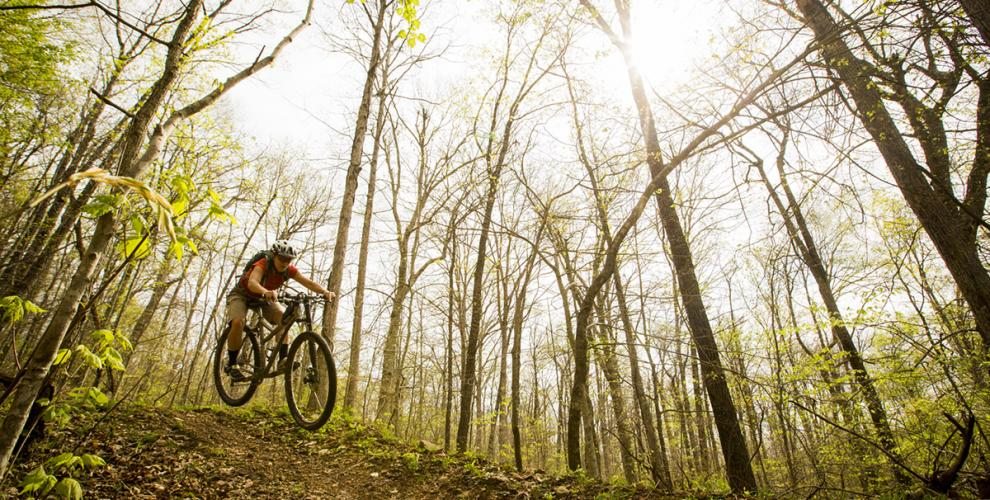 The Great American Outdoors Act will provide critical funding to restore, maintain, build, and protect trails, parks and public lands. This package includes full funding for the Land and Water Conservation Fund and an improved version of the Restore Our Parks Act, which funds the trail maintenance backlog for the National Park Service, plus the Forest Service and the Bureau of Land Management—two agencies vital for mountain biking. The Senate passed the bill on June 17 and the House is planning to vote the week of July 20.
Wisconsin NICA 2020 - The year of Adventure and Coach Training
In the latest Singletrack Times, the Wisconsin Cycling League announced there would be no racing this year but are still planing a full season with some positive adjustments. "Most importantly for this year, we want teams and our student-athletes to have the option to gather, ride, and be with their friends, coaches and communities, but we must do so in a way to does not put our participants and the broader community at risk. We are fortunate that mountain biking doesn't have a close-contact or indoor component to it that other youth sport participation requires. However, all NICA programming must still be capable of implementation with additional policies and procedures in place to maintain social distancing and safety at all practices and events."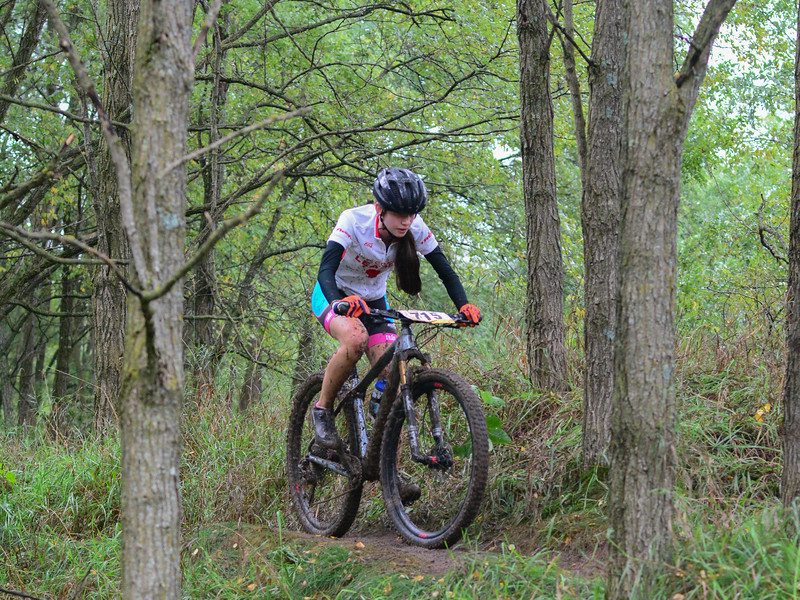 Grand Forks Ranked Top 10 in Cycling Community
A recent survey by People for Bikes shows Grand Forks is a top 10 city to bike in, sitting at number 10, one spot behind Denver.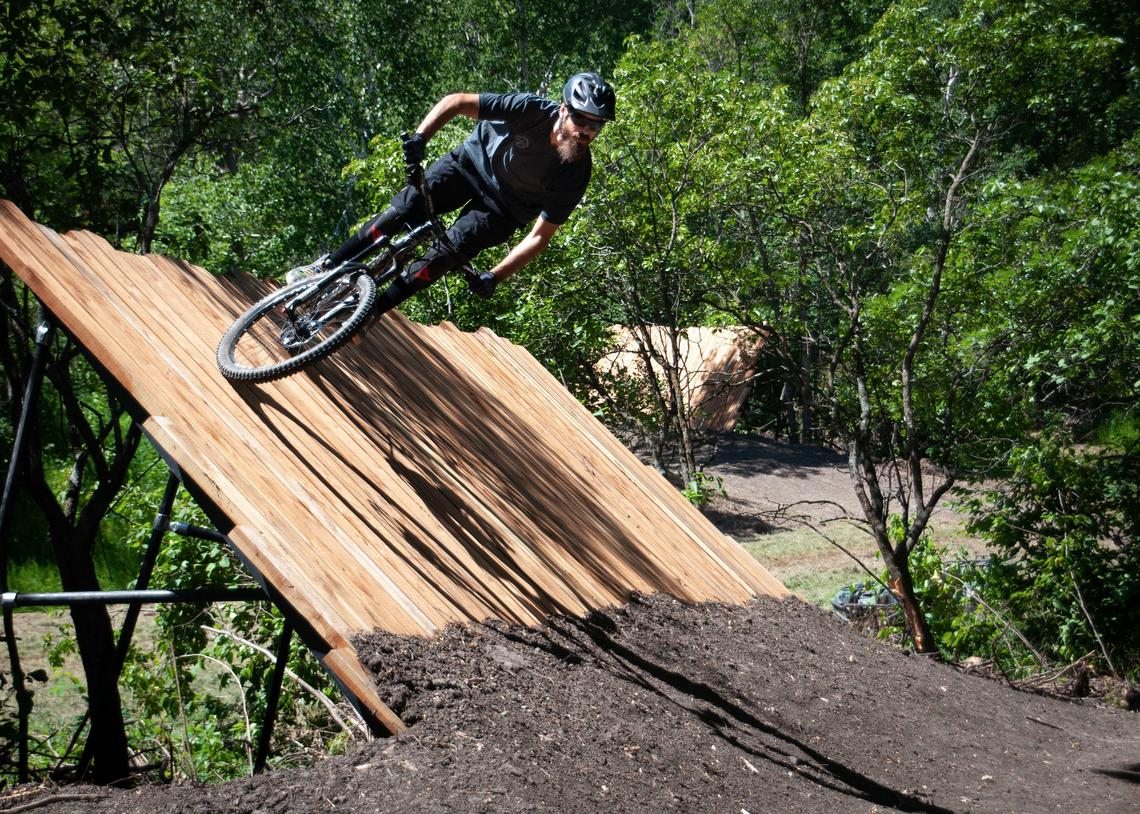 Locals say those results are consistent with what they have seen while biking.
"We see more people (on the Greenway) biking and walking, and there's been more healthy dogs out here than you can shake a stick at," local Scott Jensen said in the Grand Forks Herald article below. "It's been fantastic."
The survey shows safety of routes and those routes being connected are two main reasons for the city's ranking, and Matt McFadden, who moved to Grand Forks from Arizona six years ago, said safety is the main reason he fell in love with the Greenway's paths.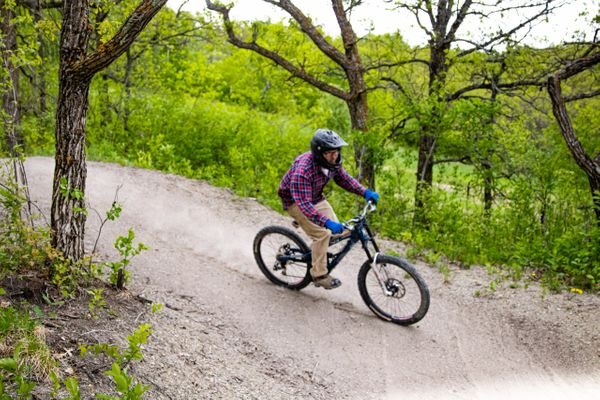 For mountain bikers, the local Turtle River State park is a popular place, the newly built downhill flow trail near Walhalla and a bit to the west is the Black Butte, to name a few.
Related:
Grand Forks is Cooler
Pembina Valley Mountain Trail at FrostFire
Outdoor Adventures in North Dakota
The Grind Mountain Bike Race is a Go!
From the Race the Grind Facebook page:
We have exciting news! The GRIND is on for August 15th, 2020. The GRIND cross country mountain bike races feature the Short (19 miles) & Long Grind (36 miles) races! We are making several changes to accommodate Social Distancing and meet the State of MN Guidelines.
We will have the website and registration live this week, so stay tuned to this page for details and links to the race website and Registration. In the meantime put the date on your calendar, and we look forward to having you at Giants Ridge!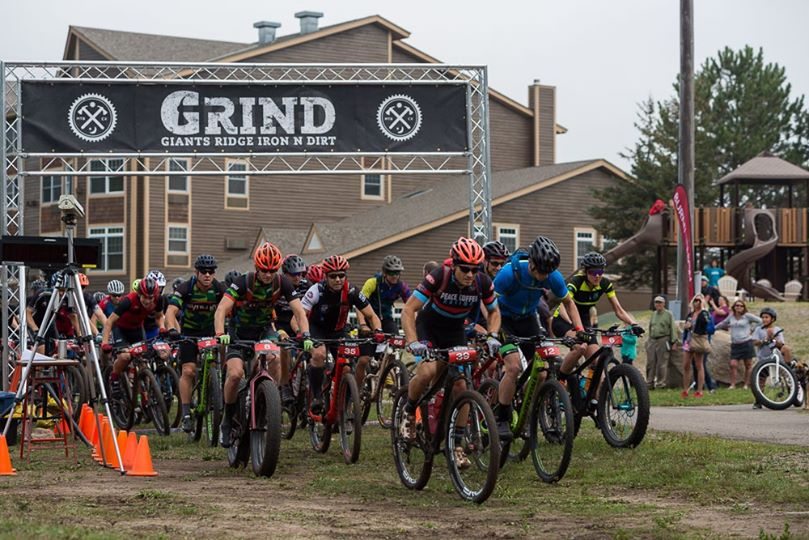 Cycling with Significant Others
Ninja Mountain Bike Skills website posted an article on riding with the significant other. Some saucy headers but a fun read nonetheless. I'll never forget the time I was riding at Copper Harbor with two of my boys and we came upon a rider that was crying and asked if everything was ok. Yep, all good so continued on. Shortly after we saw the "partner" looking impatient and frustrated. A good teaching moment for my boys to show this is not what you want to happen!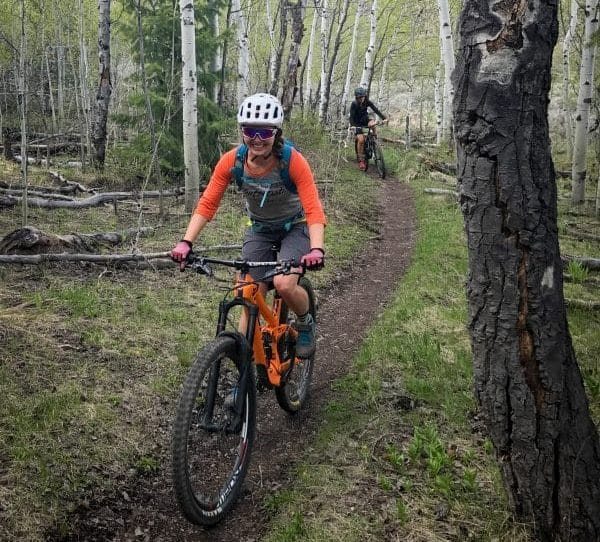 Proving Grounds Mountain Bike Trail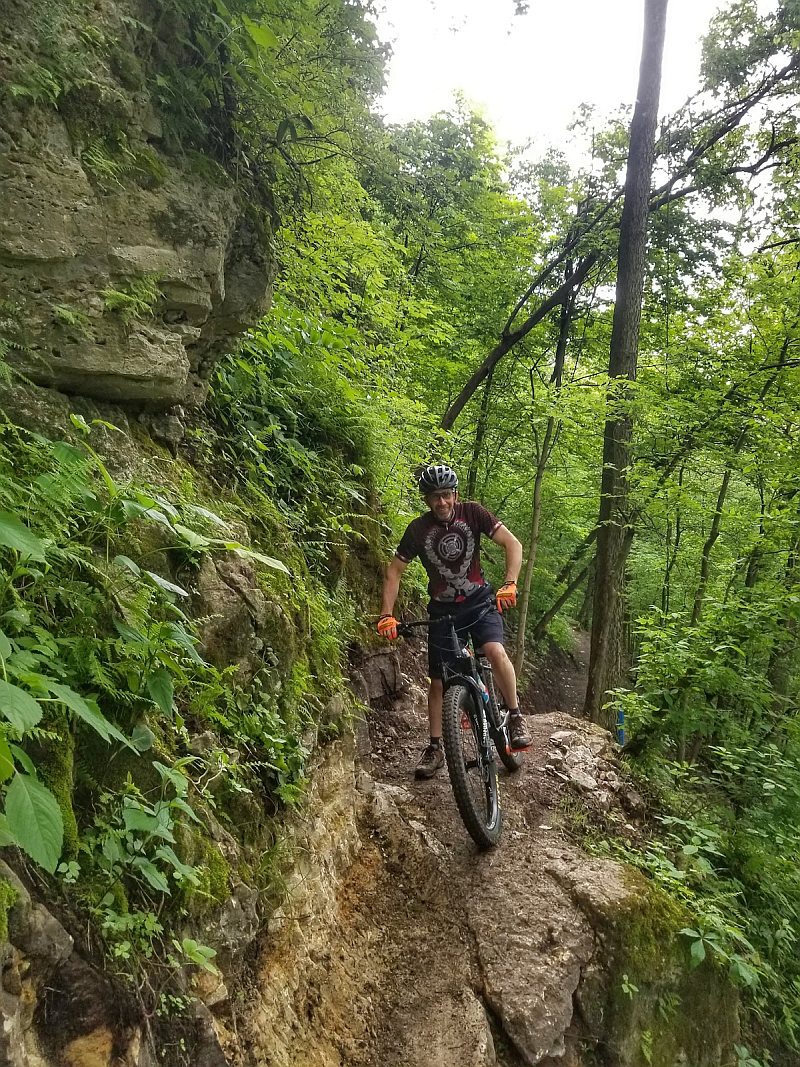 New trail build at the Proving Ground recreation area in Dubuque, IA, popped up on the MW MTB Report radar last week. Pathfinder trail recently completed the finishing touches on trail that includes a really sweet looking rock ledge trail. The land was initially donated by John Deere and has provided numerous recreation opportunities for various users. Deere & Co. donated the land for the park, and the name reflects how Deere had long used the property to test its equipment.The park has been open for hiking and bow hunting. Crews began working on park projects since fall and have added a paved parking area, restrooms and a pavilion and recently completed 7.5 mile of mountain bike trails. The grass trail names pay homage to the equipment tested at the site. Dirt surface trail names refer to testing procedures conducted by the John Deere product verification team.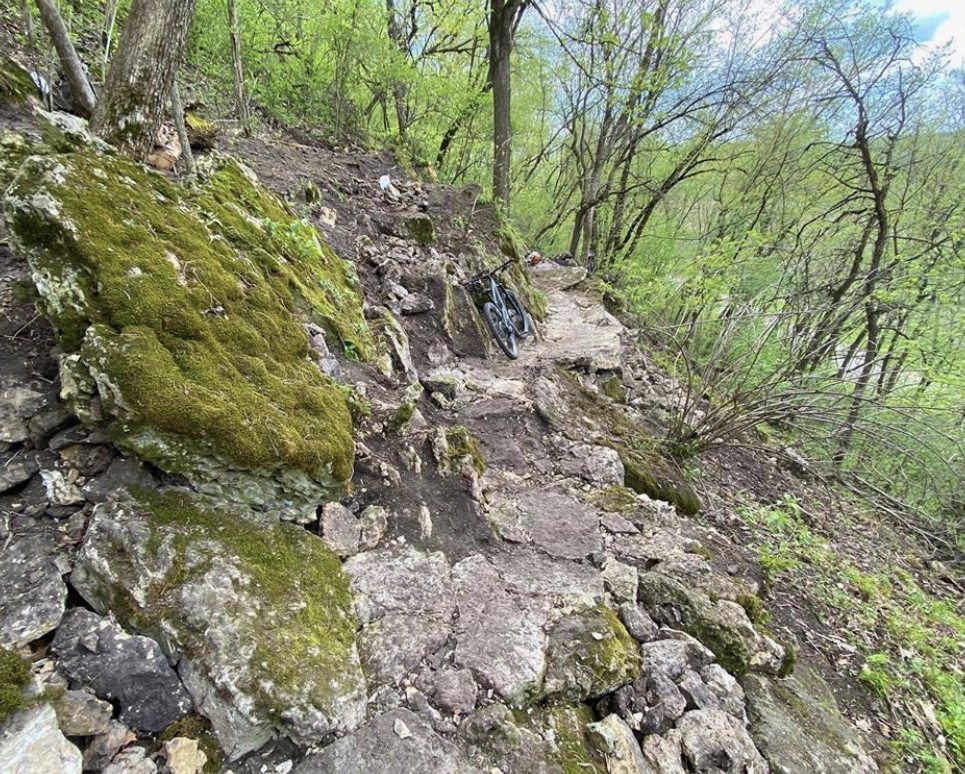 Strava Ride of the Week
Strava has been a great app and a motivator for people to try and beat personal records or go for the coveted KOM. Strava rolled out a new feature that doesn't require riding fast, just riding a lot! The new feature is called "Local Legend" and already rides are posting local trail legends.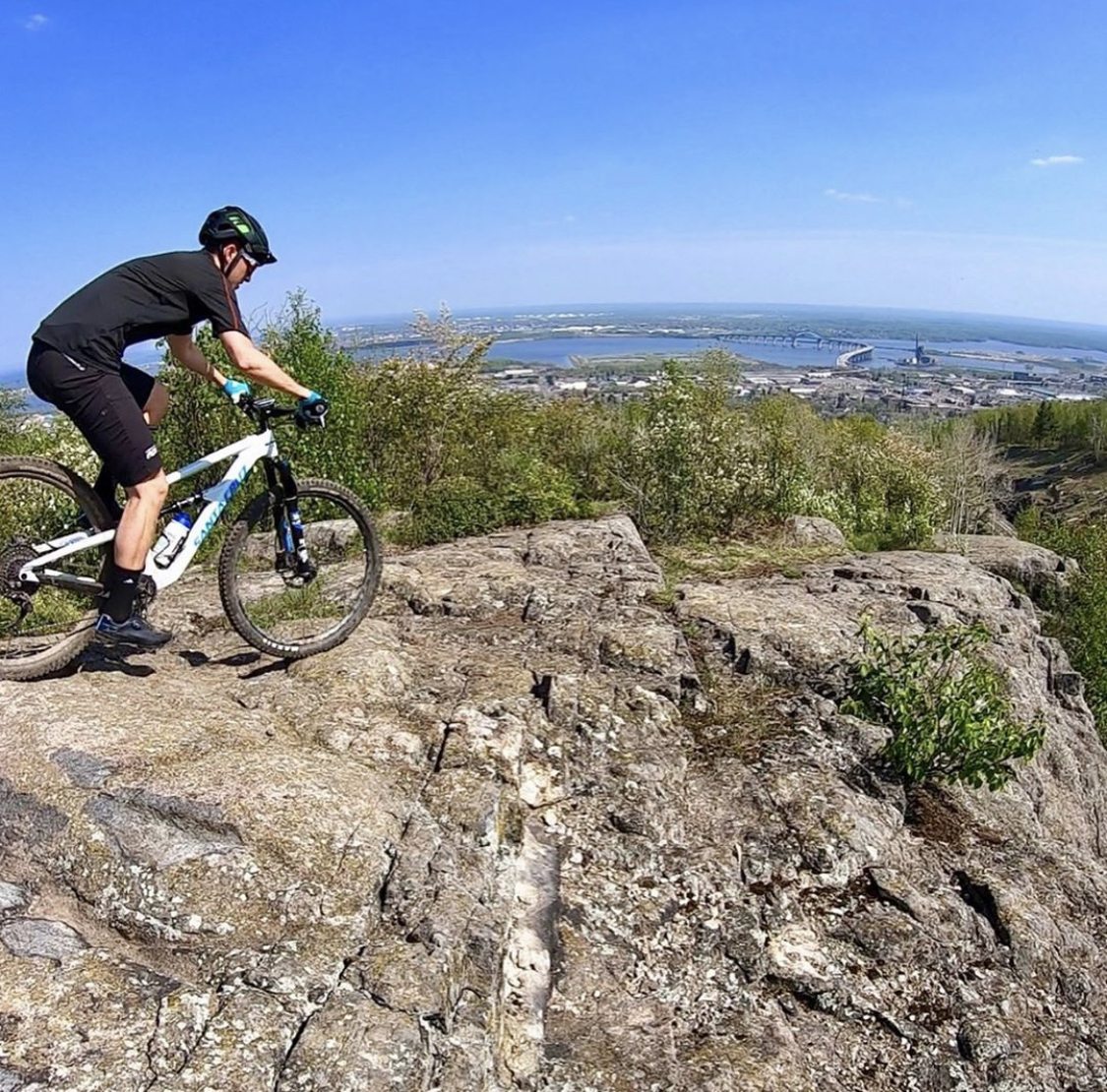 This week's Strava ride of the week goes to Josey Weik who posted a segment for the Duluth Traverse from east to west, putting out a challenge for those to best his time or simply just ride the trail!
Keep the wheels moving!
About the author...

Jay Richards maintains a very active lifestyle. He somehow finds time between managing a full-time resort (Maplelag) and bringing up a family of four boys with his wife Jonell, to compete in both mountain bike and a few cross-country ski races. Jay rides for Maplelag Resort, manages the Maplelag mountain bike team and enters his 30th year of racing and promoting mountain bike races.

Have an event or mountain bike related information to share from the Midwest? Feel free to contact Jay at