Collegiate Racing Season Preview
"I have no idea what tomorrow will bring other than the sunrise is at 7:23 am and sunset is 8:09 pm." - Sten Fjeldheim (pre-daylight savings time)
With that piece of wisdom and straight up truth, welcome to the 2020-2021 collegiate Nordic skiing season*. While I may be tempted to put an asterisk on every sentence in this season preview, I'll trust you understand that things are changing as quickly as the colors in a kaleidoscope during a disco party. Thus, new information may come out, or will come out, in the days following this preview that will change the story. But it is a story still worth telling in the here and now, because it is the story of our midwest skiers, forging into new territories that span the country, all in an effort to learn, grow, and ski faster than nobody's business. If they're still getting after it every day, so will we.
*season, in 2020, could refer to a competitive timespan, the winter time of year, or perhaps the seasoning of uncertainty that currently speckles any attempt at planning past tomorrow's sunset
EISA
The Eastern Intercollegiate Ski Association has historically been filled with skiers from the Midwest, who set out for new challenges and new glories on the carnival circuit. The EISA coaches are doing their utmost to continue to provide racing opportunities for those skiers but are prioritizing the athletes' health first and foremost. Colby head coach Tracey Cote says, "As I write this, Covid cases are starting to rise in all of the Northeast. As we have been with every decision this year, we are keeping the skiers safety in the front of our minds and continuing to be creative as we get closer to what could be some of the most difficult months."
The revised race schedule (as of last week) is as follows:
| | | |
| --- | --- | --- |
| Date | Host/Location | Race Distance/Discipline |
| 1/29 | St. Michael's/ Sleepy Hollow | W:5k M:10k/Classic |
| 2/5 | Dartmouth/Oak Hill | W:10k M:15k/Skate |
| 2/12 | St. Lawrence/Lake Placid | W:5k M:10k/Classic |
| 2/19 | UNH/Jackson | W:15K M:20k/Skate |
| 2/26 | UVM/ Sleepy Hollow | W: 5K M:10k/Classic |
However, within the last week, the Ivy League canceled winter sports (Harvard and Dartmouth cannot compete) as did the Liberty League (affecting St. Lawrence University - but it is unclear what exactly this means for SLU competing in an outside league), and Vermont put new restrictions in place banning multi-household gatherings as well as new restrictions on sports (rules out any racing in Vermont and potentially gathering for team practice for UVM and St. Michael's). On November 8th, the NESCAC canceled winter sports (Colby, Bates, Bowdoin, Middlebury, Williams) but this is once again unclear on how it will affect Nordic teams competing in an outside conference. And Middlebury will of course not be hosting NCAA Championships as planned. No other school or venue has stepped up to host the NCAA Championships.
The NCAA itself has not cancelled winter sports. They have however extended eligibility and provided more flexibility for institutions to do what is locally feasible while allowing for the possibility of winter competition. More details, including their sport guidelines, can be found on the NCAA COVID-19 hub.
With all that being said, we do want to highlight Colby College's big investment in an athletic and recreation center that opened this fall. This has directly benefited the Nordic ski team with a new locker room, wax room, access to a high-quality weight room, and of course new pavement outside the center that's perfect for drills and agility. The center includes an outdoor courtyard, Olympic sized pool, new training room, indoor track, and a plethora of extra study spaces.
Here's a look the Midwest skiers who have joined the EISA this fall:
The University of Vermont

Libby Tuttle (Stillwater, MN)


The University of New Hampshire

James Schneider (Plymouth, MN - LNR)


Colby College

Cole Johnson (St. Paul, MN - Highland Park HS)
Zach Nemeth (Sartell, MN)


St. Lawrence University

Claire Wagner (Edina, MN)
Sydney Peterson (Stillwater, MN)


Bowdoin

Morgan Richter (Edina, MN)


Middlebury

William Nemeth (Sartell, MN)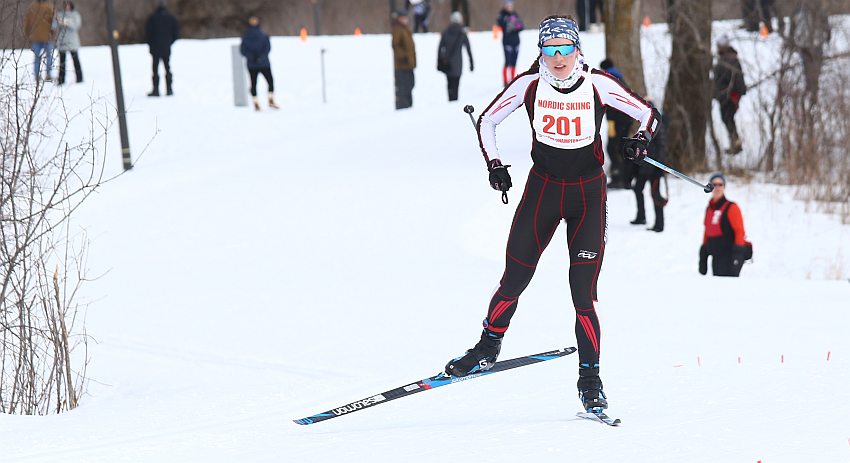 While Libby Tuttle (UVM) faced an injury earlier this fall and spent a lot of time on the SkiErg, she has had an enjoyable transition to collegiate skiing. She says, "Given the uncertainty of the racing scene this winter, I think most of my teammates and I have been focusing on process goals, but I'm hoping to work on adjusting to the longer racing distances of the college circuit."
CCSA
The Central Collegiate Ski Association provides a top-notch local approach to skiers looking to stay on Midwest snow while ski racing at the collegiate level. The CCSA released their preliminary winter schedule and then St. Olaf canceled their winter sports the day after.
In the news this fall, UWGB hired their golf coach as the new Nordic skiing coach. And MTU received a large grant to support infrastructure, including a new lodge, at the Tech Trails (site of the cancelled 2021 USSA National Championships).
The CCSA season opener is set for December 5th, at Al Quaal, hosted by NMU.
Midwest first-years in the CCSA:
College of St. Scholastica

Nicholas Kjome (Osseo, MN)
Calvin Boone (St. Paul, MN - Highland Park HS)


Northern Michigan University
St. Olaf College

Eric Crosby Lehman (Edina, MN)
Forrest Dorsey (Lake Tomahawk, WI)
Sean Rogers (Osceola, WI)
Kristina Rohrer (Madison, WI - Madison West HS)


University of Wisconsin-Green Bay

Grace Collier (Maple Grove, MN)
Ryan Thieme (Green Bay, WI - Bayport)
CJ Young (Maple Grove, MN)


Michigan Tech University

Johanna Craig (Tomahawk, WI - Lakeland Union)
Henry Snider (St. Paul, MN - Mounds Park Academy)


St. Cloud State University

Anna Stockinger (Cedar, MN - Forest Lake HS)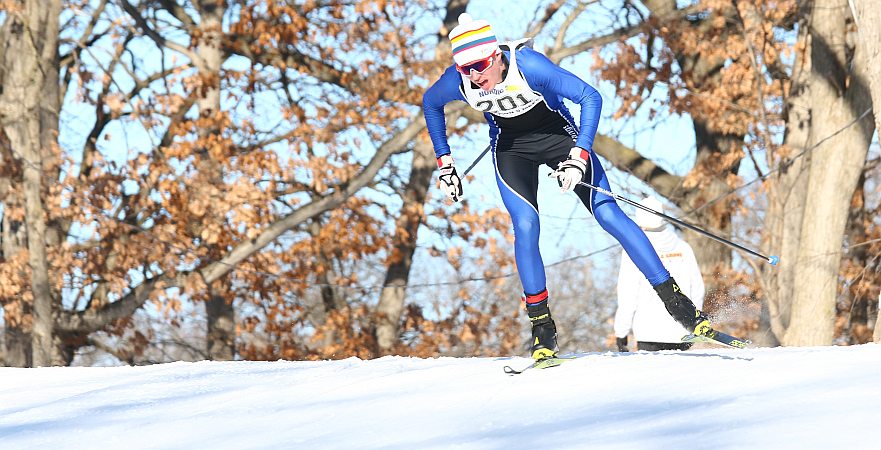 We caught up with Cooper Lennox (NMU) to hear about his experience training with the NMU Wildcats. He says, "A big difference between training at the college level vs. high school is the commitment… Our schedule [at NMU] is built around when we practice and you have to be ready everyday for the workouts. The transition started hard but it's starting to become a routine."
RMISA
Skiers who choose the Rocky Mountain Intercollegiate Ski Association venture into the Wild West to race under spectacular mountains, within the Alaskan frontier, and at an elevation that rivals the Theodore Wirth tubing hill… or four hundred of them. The conference is currently proceeding as planned with their preliminary schedule with the exception of hopefully relocating the late-February races that had been planned for Alaska.
RMISA's first weekend of racing is set for January 16-18, at Soldier Hollow, hosted by the University of Utah.
It's been a rollercoaster of an off-season for the University of Alaska Anchorage Nordic Ski Team which narrowly survived getting cut due to financial considerations. However, the Alpine Team needs to raise two years of operating costs to avoid being cut themselves.
And Montana State University recently hired a new head coach.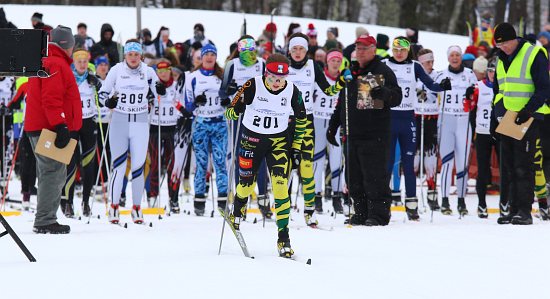 While there are no first-year Midwest skiers on RMISA teams, Abby Jarzin (Green Bay, WI - Ashwaubenon Ski Team) transferred from NMU and will start competing as a sophomore for the University of Utah.
Well, there it is. An attempt to preview this upcoming season. I wish health, happiness, and the opportunity to ski race on each one of those collegiate skiers who are doing their darnedest to keep their chins up and their pole tips in the snow. We may not know what will happen two days from now, but today, we can rest knowing that tomorrow the sun will rise. Good luck!
About the author...

Luke Brown, a graduate of Minnehaha Academy and Dartmouth College, is a skier and biathlete for the Crosscut Mountain Sports Center and the US Biathlon X-Team. He enjoys running in the mountains, writing, and eating cereal with whole milk. He lives in Bozeman, MT.