Striding Towards a Dream
Taiwan is half a world away from Scandinavia, the epicenter of Nordic skiing. It has no cross country skiing culture, no skiing programs, no skiing mentors. Its average January high temperature is in the mid-60s, a little warmer than Pensacola, Florida. But that isn't stopping Errol Chen from trying to master cross country skiing and dreaming of the Winter Olympics.
Chen, a 32-year-old marathon runner from Keelung City, Taiwan, is currently residing in Mazomanie, Wis. and teaching Mandarin as he trains for his new sport of Nordic skiing using his savings and a bit of financial support from his younger sister. He comes to this winter sport from long distance running and his quest to make the Taiwanese Summer Olympic team as a marathoner, which competes under the name Chinese Taipei. He finished the 2019 Chicago Marathon in 2:41:38, several minutes short of the qualifying time for the upcoming Olympic marathon in Tokyo.
According to Chen, in Taiwan Nordic skiing is also called the winter marathon. "It is the main reason why I get interested," Chen said. He trained for the marathon in Iten, Kenya, where he met numerous Olympians, including Japan's Arata Fujiwara, who ran the marathon in the 2012 Summer Olympics. Fujiwara invited him to train in Japan for a month. "I started to think about being an Olympian since I have been training with an Olympian," but Chen failed to make the Taiwanese team. "So I joined the team of skis. Nordic skiing is like my second chance to challenge the Olympics."
Chen's first time on snow was in November of 2019 in Whistler, British Columbia. "That was my first time to see and touch the snow in my life when I was in Canada," Chen stated. He watched some cross country ski videos on Youtube and did research at the Whistler Public Library, then rented skis and went out and skied. "The videos and the book didn't tell me how to control (my) body balance," Chen wrote in an email, "so I would say that I learn a lot of ski skills from falling down, especially downhill."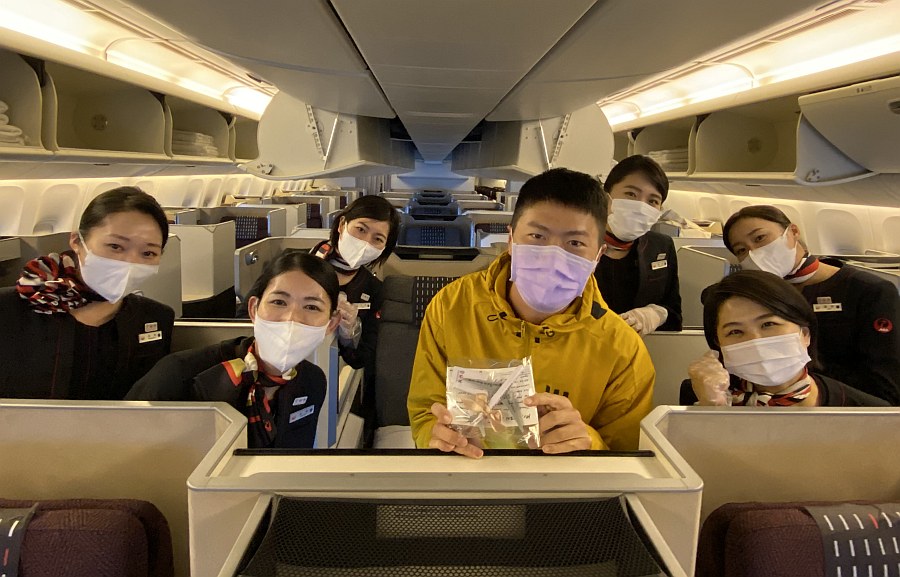 Chen flew into the US from Taiwan last December, and so far in his young skiing career, he has skied for roughly five weeks total and competed in two races -- the 15 km freestyle at the Pre-Loppet in Minneapolis and the 42 km event at the Seeley Hills Classic near Cable. Since he lives just west of Madison Wis, Chen skis mostly at Elver Park and Blue Mounds State Park, sometimes doing two workouts a day, training by himself. Chen mapped out a training plan for cross country skiing last year, but the coronavirus wrecked all that and he didn't make it to any snow. "So I just started my serious ski training around one month ago," Chen wrote in an email. His ultimate goal is to get enough FIS points to qualify for the 2022 Beijing Winter Olympics.
This is a lofty goal, even for skiers in countries with strong Nordic traditions. Taiwan, as you would expect, has very little infrastructure and a tiny budget for the Winter Olympics. It did send four athletes to the 2018 Winter Olympics in PyeongChang, South Korea -- one in the luge competition and three in speed skating. For contrast, the US sent 241 athletes in 15 sports.
For the Taiwanese marathoner turned cross country skier, the Seeley Hills Classic on Jan. 30 was a difficult race. Then again, that's never an easy event, even for experienced racers, and fresh snow during the race slowed the track substantially.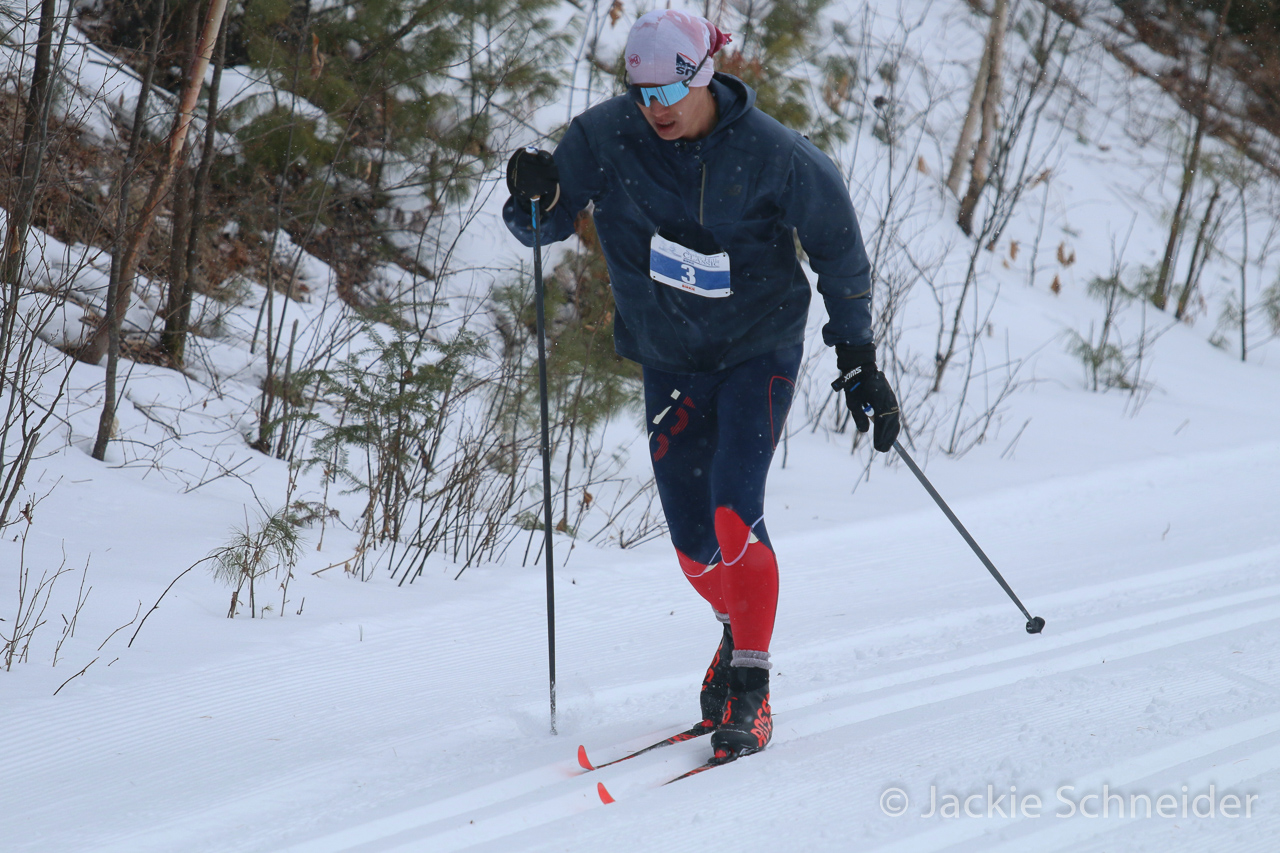 Chen purchased Rossignol equipment for his classic skiing, choosing skin skis instead of waxable skis for simplicity. "For now, I don't know much about the waxing," he said. At the Seeley race, Chen started and told himself to just keep moving, just try and finish. "I felt so cold," he said. After the second turn around with about 10 kilometers to go, Chen didn't know if he could make it to the finish line. "I was thinking maybe I cannot finish, but I am so happy to finish the Seeley Classic," he stated, "even though I was very slow. I got some experience from it. I have faith to do better next time." Sunday, following the Seeley Hills Classic, Chen drove down to Minneapolis and raced in the 10 km snowshoe race at the Loppet.
Chen has learned much in his short time Nordic skiing. With his running background and its emphasis on leg and lungs, Chen realized the importance of upper body strength in Nordic skiing, particularly in classic skiing, where a strong double pole is of absolute importance. At the Seeley race, he also experienced the importance of nutrition and hydration during a race, even in cold temperatures. He started the 42-kilometer race without either, and the reduced number of volunteers and aid stations due to the pandemic only complicated his lack of calories. He did get enough food and drink, as well as a warm dry hat, from the volunteers at the final turnaround in the Seeley Classic to make it to the finish.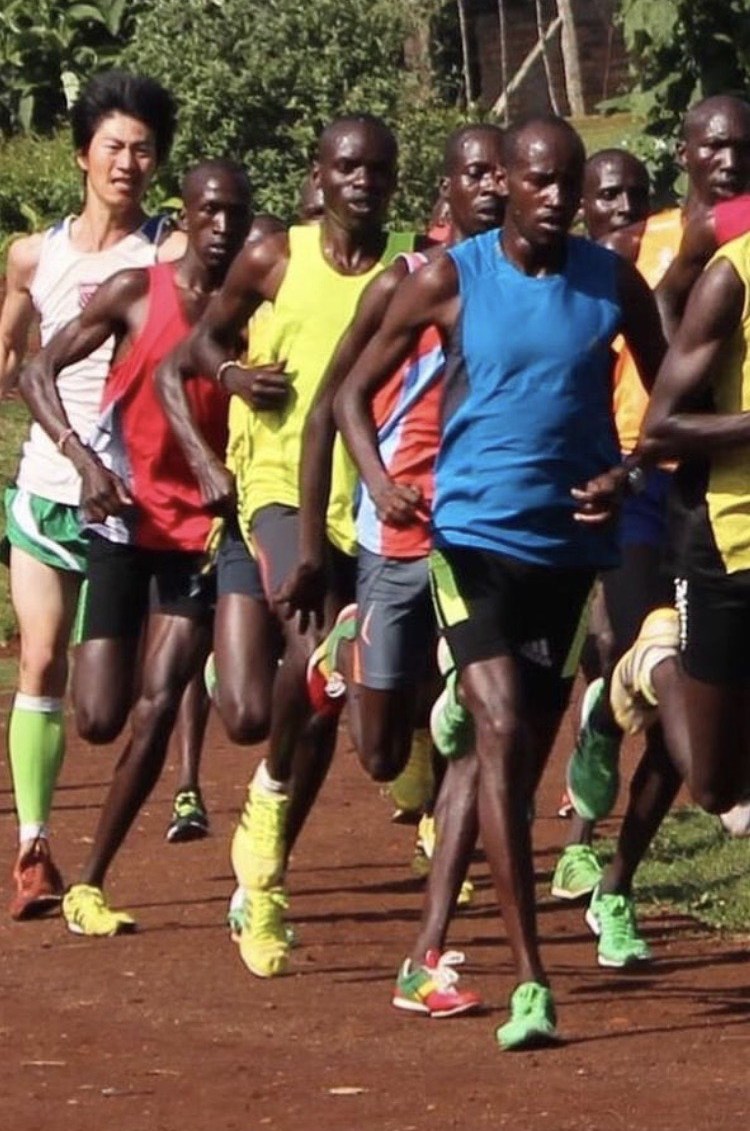 With his running background he prefers classic skiing over skate skiing. "For now, I will just join the classic style race," he stated. "I am a little scared of the skate-style race since I joined one once (the Pre-Loppet) and my legs were painful." He has entered the long classic race for the upcoming Vasaloppet in Mora, Minn. and he hopes to ski in the American Birkebeiner. "I am trying to join any ski race if the place is not too far from me."
Chen is seeking to soak up as much as possible about his new sport of cross country skiing and is impressed with the ski culture in northern Wisconsin. "Everyone knows skis -- old people, young people." There is so much for him to learn -- training, technique, racing strategy, waxing -- a daunting task even for much more experienced skiers. Right now Chen is doing this pretty much on his own, although he is reaching out to other individuals, clubs and coaches for any bit of help he can get.
He really is on his own. He knows the Taiwanese government won't provide major support for him as a Nordic skier, and there's a glaring difference in attitude toward sport between Taiwan and the US. "You can see a lot of people doing sports here," Chen wrote in an email. "But someone will call you crazy if you are training hard in Taiwan." According to Chen, most Taiwanese wonder why people want to be athletes because it's so physically taxing and high risk. "They think staying in your comfort zone is the best way in your life. Never try to do any challenge. You will never fail if you don't try to do challenges. No challenges, no fails."
In the researching and writing of this article, Chen's story has generated interest from the Midwest ski community. Ben Popp, executive director for the American Birkebeiner Ski Foundation, said, "The American Birkebeiner Ski Foundation supports skiers of all abilities out there trying to reach their goals, and we hope to see Chen striding the Birkie Trail later this month." Yuriy Gusev, CXC executive director with the Center of Excellence in Madison, is also interested in meeting Chen. "We plan to reach out to Mr. Chen and explore what we can do to help him achieve his Olympic dreams."
About the author...

Former member of the Skinnyski.com Race team, Mark Parman lives in Seeley, Wis. with his wife, Susan, and two English setters, Fergus and Jenkins. He writes mostly about outdoor sports and has written for Sports Afield, Dirt Rag, Upland Project and Velonews.