Collegiate Racing Recap: EISA
There are changes and there is the cold. There are youngsters and there is the old. Last minute races and frostbit faces. Covid swabs and kick-wax jobs. Mid-week rests filled with midterm tests. It's ski boot lacing and PR-chasing for a fifth week of collegiate racing.
EISA
The EISA race last weekend was relocated from Mt. Van Hoevenberg to Woodstock Nordic Center, in Vermont, due to a recent COVID outbreak related to a hockey tournament in Lake Placid. It was a one day, one race carnival, which is how the rest of the collegiate season will go in the East until NCAAs. Of note in this peculiar season is that Woodstock is just thirty minutes away from Dartmouth College, and yet none of the Big Green skiers could race because of school limitations. How heart wrenching! And yet the schools that did race, which for the first time this year included UVM, made the most of the opportunity.
Day 1 (out of 1), 5/10k Classic Individual Start
On a day of stellar classic conditions, Anna Bizyukova (UVM, RUS) outstrode the women's field to win by thirty-seven seconds. Jasmine Lyons (UNH, CAN) was second and Luci Anderson (UNH) placed third. First-year Libby Tuttle (UVM), runner-up in the 2020 Minnesota High School State Meet, placed 8th in her collegiate debut. Alice House (UNH) was 16th, Jordan Schuster (SLU) 17th, Sydney Peterson (SLU) 20th, and Claire Wagner (SLU) placed 22nd.
Tuttle shared her reflections on the race, saying, "Friday's classic 5k was super fun! Despite some of the COVID limitations, it was really nice to finally be able to experience racing against some other college teams in an EISA race environment."
"There definitely has been some challenge in trying to maintain some normalcy in my schedule on campus while staying conscious of the health of myself and teammates," Tuttle continued. "We have been getting tested three times per week since arriving back for spring, but even simple tasks, like going to the dining hall, can sometimes feel like a risk to my team. We were able to have an early season camp in a bubble at Craftsbury, which made for a really nice training and team bonding experience for our team. We also have been able to do some backcountry skiing as a team, which has helped to keep things light during such an uncertain season."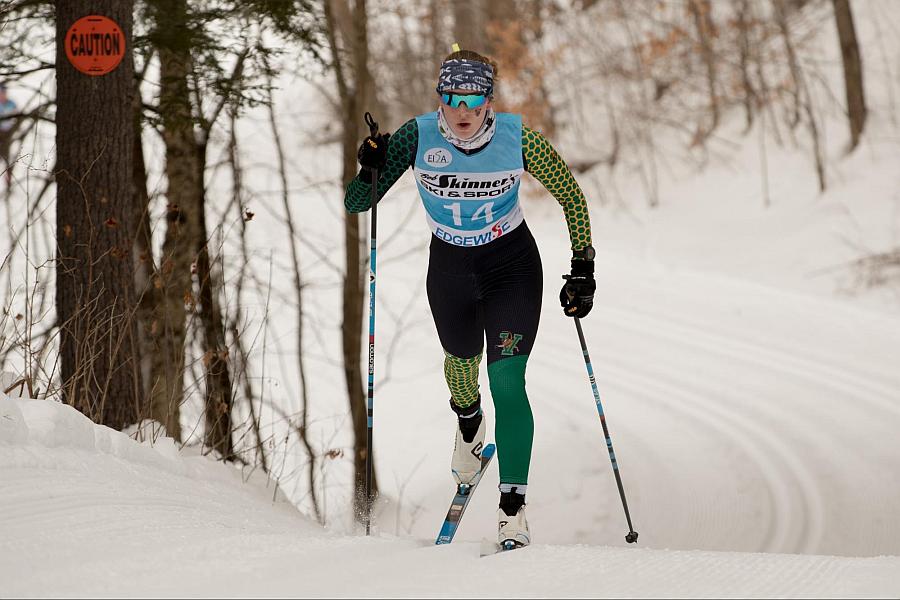 In the men's 10k, Matias Oevrum (UVM, NOR) won by thirty seconds over his teammate Jacob Nystedt (UVM, RUS). Greg Burt (UVM) placed third, making it a Catamount sweep. James Schneider (UNH) was 6th with Charlie Reinhardt (SLU) placing 11th.
"For me, the 10k classic at Woodstock went well," Reinhardt, an LNR alum and current SLU sophomore, said. "Good to go fast on skis again and keep learning how to be a better ski racer. As a SLU team, it has been nice to be able to travel to race. Even if it's not the same atmosphere as a normal EISA season it's awesome to be away from campus to help get into a race mindset. It's hectic for sure to not know if we're traveling until a couple days before [the SLU team gets tested every Tuesday and needs approval from the university to travel each week], but it's worth it to get a chance to race especially with a couple other EISA teams.The biggest takeaway from the season is to appreciate each and every race opportunity. You know that each time you strap on the race skis that it could suddenly be the last time for the season (or career for our seniors), so it's been all about being amped to race and appreciating each opportunity."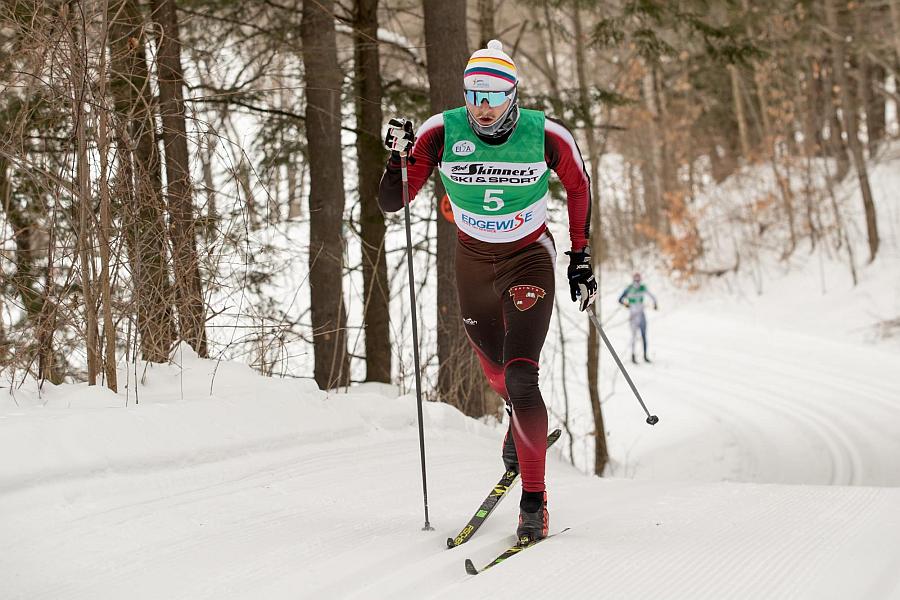 Up next for the EISA is a 15k skate individual start (for both men and women) on February 19th at Jackson XC. Jackson will be the site for the NCAA Championships come March, so skiers will be soaking up as much information as they can next weekend in preparation for the big dance.
CCSA
Due to prolonged cold temperatures, the UWGB Invitational in Rhinelander, WI was cancelled. The conference will get together again February 20-21 for the CCSA Championships. The races will be held at Grand Avenue Nordic Center in Duluth, MN.
RMISA
The Western schools had a weekend off of racing. They will toe the start line again at Soldier Hollow next week for the RMISA Invitational February 22-23rd.
About the author...

Luke Brown, a graduate of Minnehaha Academy and Dartmouth College, is a skier and biathlete for the Crosscut Mountain Sports Center and the US Biathlon X-Team. He enjoys running in the mountains, writing, and eating cereal with whole milk. He lives in Bozeman, MT.