Midwest MTB Report
Racing is back! After a year hiatus due to the pandemic, racers in the Midwest were finally able to toe the line again. Action kicked off in the great state of Wisconsin with the Fat Fish 40 near Webster on Saturday and race #1 in the Minnesota Mountain Bike Series (MNMBS) at St Croix Falls. Reports and a first hand recap from those races, a quick recap from the PRO XCT race in Soldier Hollow UT, US women posting solid results in the Swiss Power UCI XC race plus a handful of mountain related links as we move through one of the best months of the year in the Midwest for mountain biking.
Fat Fish 40
The lost acres of Burnett county Wisconsin was host to the "Fat Fish 40" which featured sugar-sand covered fire lanes, logging roads and trails nestled within scattered larch, marshes, lakes and streams. The 43 mile event included both a fat bike and mountain bike division. However, a select group of riders selected to use gravel specific bikes with thinner tires. One such rider was third place finisher in the mountain bike division, Josh Bauer who posted on social: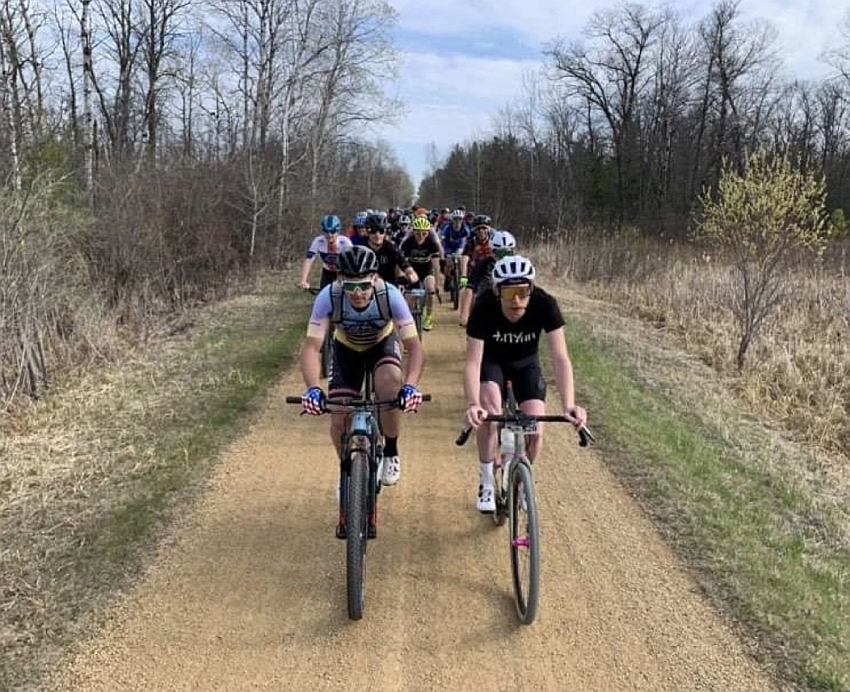 "Fun day at the Fat Fish Forty to start off the 2021 race season. I solo attacked when we hit the first bit of dirt, got a gap and then a group of four bridged and we were cooperating great. There was a lot of sand on the course and it ended up prevailing. With only rolling 700x42's I had to let the lead group go. I soloed for a while, then missed a turn and backtracked. Rode with three other riders into the finish. Took the sprint and snagged 5th overall and 3rd in the "mountain bike" group. Form is good and the many years of CX racing helped me survive majority of the sand sections."
Taking the overall win on a fat bike was Peter Olejniczak in a time of 2:06:15. Top overall female was Rebecca Sauber posting a time of 2:31:36
Minnesota Mountain Bike Series Race #1 St Croix Woolly
Racing the first week of May in the Midwest can be bit of a gamble but the Woolly trails along with the Minnesota Mountain Bike Series pulled off a great day. Lot of planning and detailed changes to keep everyone safe to provide a positive experience. Well done. The courses tested the fitness of all rider with a bit longer course. With no marathon class, the Sport and Comp fields saw larger numbers. Second place Elite female finisher Jenny Beckman of Gear West provides a first hand recap:
This past weekend was an exciting one for people who like racing mountain bikes in Minnesota - MNMBS is back! I personally could not wait to be in the start pen and see some familiar & new faces. Speaking of new riders, it's so awesome that the series is providing more opportunities for women to race with the addition of the women's comp field. Racing is a great way to improve your skills no matter how competitive you wish to be, and the incorporation of this option provides a palatable step in what previously felt like a big jump.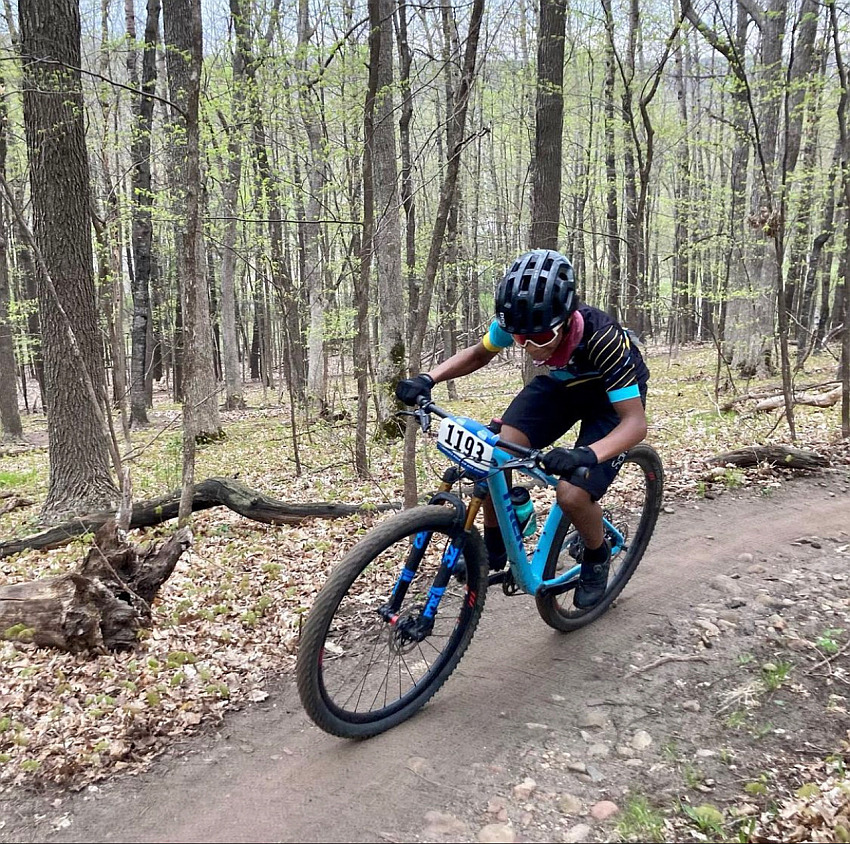 The question of the day was the weather, would the rain hold off? As someone with a winter sports background, I felt that the cooler temperature and little bit of drizzle made for ideal conditions - lots of grip and very little slip. I have raced at Woolly once before and when repeating a course, I always try to pick a particular section to improve on from the previous effort. This time? It was the rooty descents in expert section behind the high school. Pretty sure I hopped off the bike and ran those in 2019 so I am proud to say that I cleared them in 2021. Josephine was riding so smooth I couldn't quite hold her wheel but kept chasing and finished second. Not bad!
My boyfriend has an extensive background in road racing & completed his first Series race in the comp class and loved it. After he finished, we headed over to Trap Rock Brewing Co. for some celebratory beers with friends (#11 is the best if you're ever in the area!). Huge thanks to the volunteers and organizing crew for putting a together a safe & fun event. Your effort in providing the off-road cycling community with an opportunity to race together is so appreciated. Looking forward to more racing this summer!
Pro XCT Soldier Hollow, UT
Soldier Hollow, made famous by hosting international and national Nordic events, was host to a PRO XCT race last weekend. Minnesota native Sam Elson posted one of his best results with a 9th place finish in the Pro cross country race, just over 3 minutes off first place. Elson reports: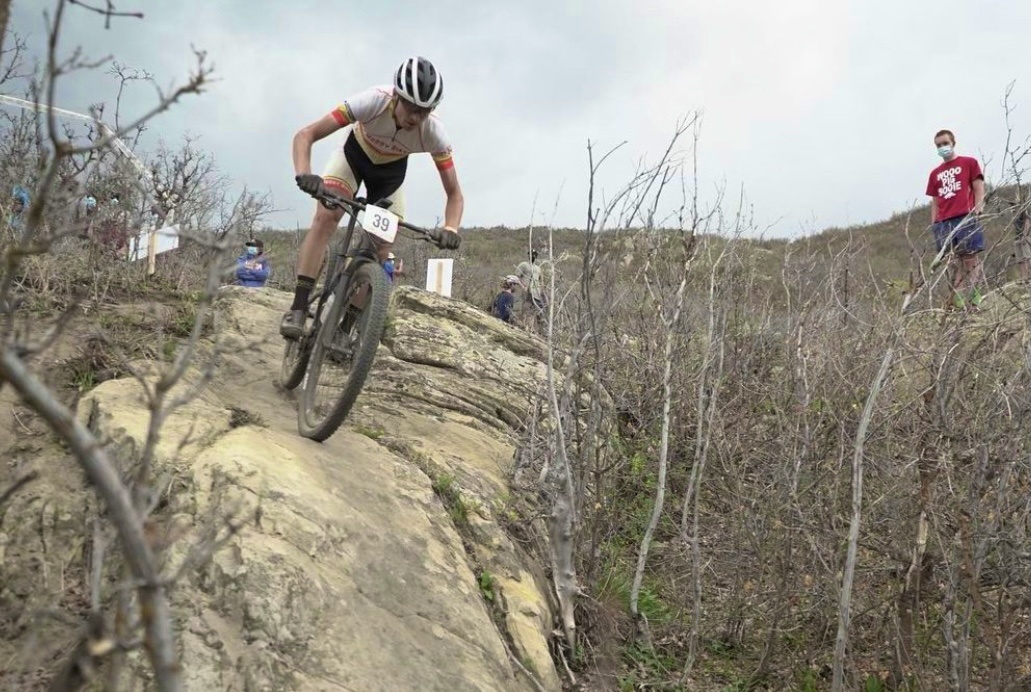 Finally put together a race weekend I'm really proud of. 9th place yesterday in the XCO race earned me some valuable UCI points, and a lot more confidence going into the next part of the season. Feeling good lately and can't wait for the next one!
John Wessling who contributed a recap from the PRO XCT race in Fayetteville, won the 30-39 Cat 1 Category.
Swiss Bike Cup
With just one week until the XC World Cup season kicks off in Albstadt, some of the top riders were back between the tape for some final race preparation. Thomas Pidcock of Great Britian came out on top in the Elite Men's race with a huge win of over three minutes. Titouan Carod of France came across the line in second place, followed by Sean Fincham of Canada another 30 seconds back. Keegan Swenson was the top American in 9th place.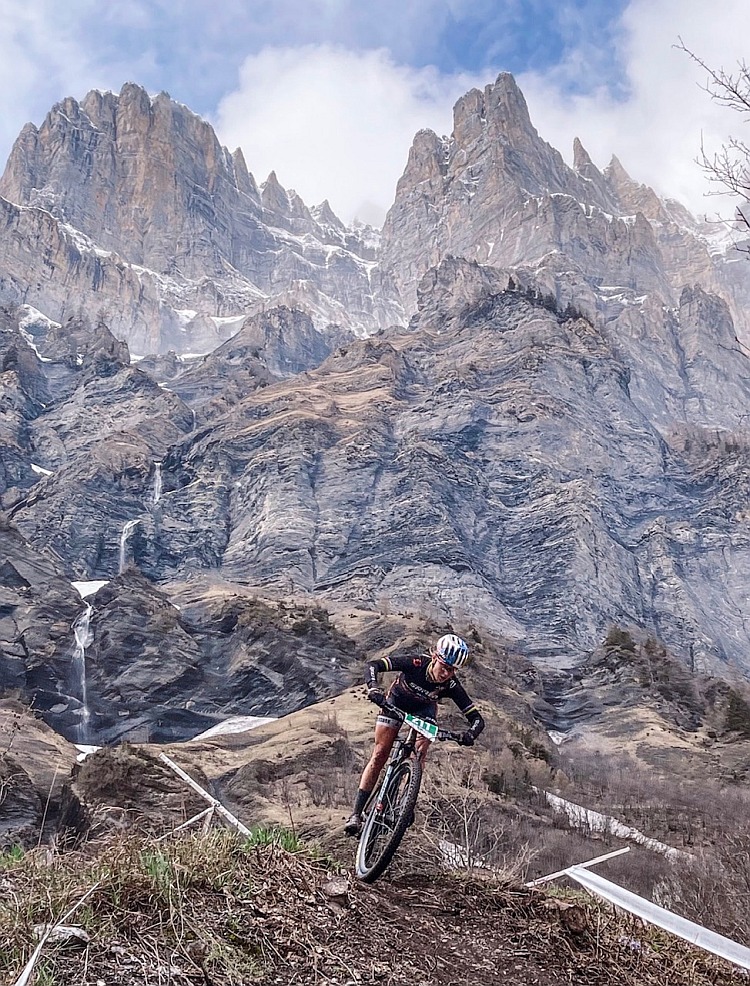 For the Elite Women, the 19-year-old Mona Mitterwallner of Austria took a dominating win, building a gap of two minutes to American Kate Courtney and almost three minutes to current World Champion Pauline Ferrand Prevot from France. The United States women put in a strong showing with 4 women in the top 15. Savillian Blunk 8th, Erin Huck 13 and Chloe Woodruff in 15th.
Roots Belong
Last week I hit up one of my favorite local trails for the first time this year, Mountain View Recreation Area. The "4 and 5" loops present some of the most root infested segments I have ridden in 31 years of riding trail throughout the Midwest. Love the natural slow tech challenge presented, great stuff. Locals in the area that like the trails in the current condition, are advocating the trails remain the same versus proposed "sanitizing".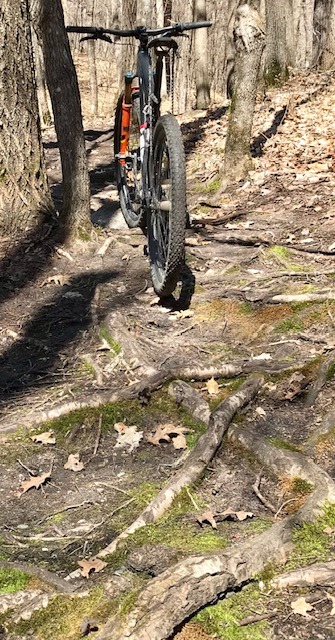 Renee Hutches, who is a mountain biker, storyteller, and artist living in Colorado and a member of the Diné Nation, Renee is an advocate for both Indigenous people and the lands they call home.
Renee posted her thoughts and feelings on "roots":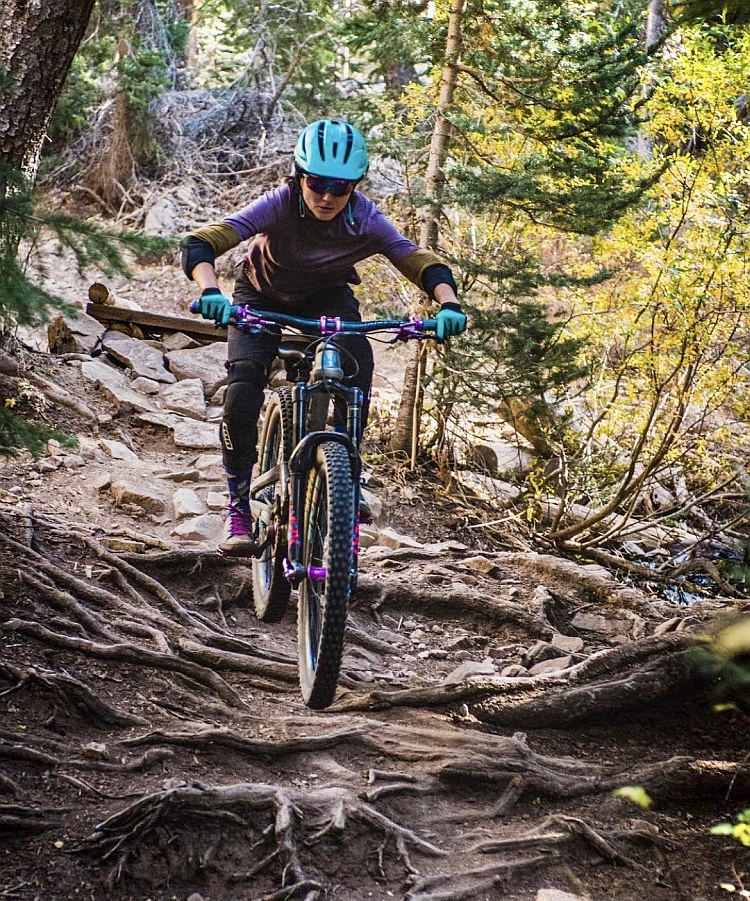 "I love roots! I see their strength and growth. I feel their spirit of survival as they endure life's seasons, yet always remaining immovable. Their beauty is seen in how they are shaped in their journey across the surface of the land, through rocks and other roots. They carry inside their veins, the wisdom, stories, and even the land herself - because they are rooted, grounded, and ever living in connection with the land. This is who I am. This symbolizes what it means to be Dine´."
Ride Like a Mom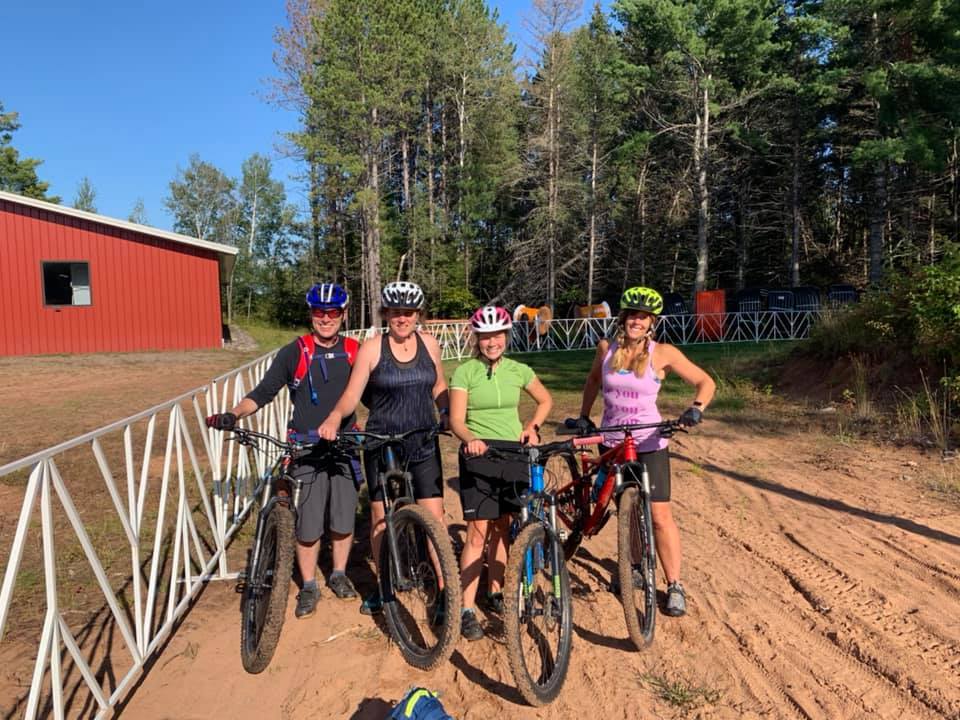 With Mother's Day this weekend, The New Moon Bike and Ski shop recently posted a blog post by Judy Young that featured many contributions from area moms in the Hayward, WI. area that ride and shared how this lifetime sport of cycling plays a part in their lives. Happy Mothers Day to all the mountain biking moms and wives!
Keep the wheels moving!
About the author...

Jay Richards maintains a very active lifestyle. He somehow finds time between managing a full-time resort (Maplelag) and bringing up a family of four boys with his wife Jonell, to compete in both mountain bike and a few cross-country ski races. Jay rides for Maplelag Resort, manages the Maplelag mountain bike team and enters his 31st year of racing and promoting mountain bike races.

Have an event or mountain bike related information to share from the Midwest? Feel free to contact Jay at