FOR IMMEDIATE RELEASE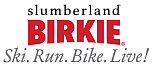 Founder Ernie St. Germaine shares his take on the 2022 Birkie
Today we're happy to bring you a message from one of the founders of the American Birkebeiner, Ernie St. Germaine.
Ernie has been there since the beginning and has witnessed first-hand the continual evolution of the race. He will be the first to tell you that he's looking forward to the Open Track being added to the 2022 Birkie week lineup. What was born of uncertainty during the COVID-19 pandemic, has brought a renewed sense of confidence and safety for skiers like Ernie.
As an athlete living with type 1 diabetes, Ernie has to put his health first on and off the course. In 2021 he participated in the virtual Birkie, where he encountered fewer skiers on the trail and easier access to the nutrition, hydration, and support he needed to stay safe. Hear his whole story in the following video:
Your reasons may differ from Ernie's, but if you're seeking a Birkie, Kortelopet, or Prince Haakon experience that offers less crowding and improved accessibility, we encourage you to join us for the Open Track on Wednesday, February 23, 2022.
Whether you opt for the traditional Birkie start, or the Open Track, don't wait to register. The Birkie is 80% full and the Open Track is limited to a maximum of 1,000 participants.
Sincerely,
The Birkie Staff