Birkie Preview
February 24, 2022

The 2022 edition of the American Birkebeiner begins the process of "returning to normal" as this year's event resumes the traditional Cable to Hayward point-to-point race, complete with the downtown Hayward finish. Last season saw many changes due to Covid-19, including an out and back course based out of Cable, and much smaller field sizes.
Freestyle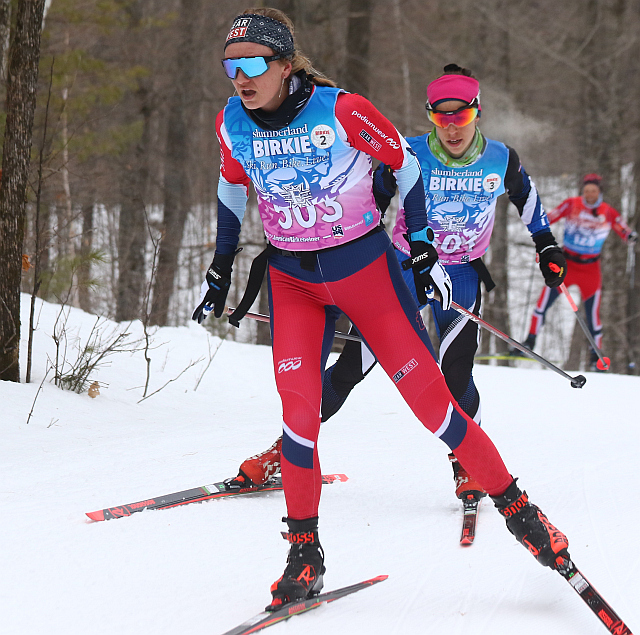 The elite wave (technically the only wave you can truly win the Birkie from) is stacked very deep this year for the freestyle race. Alayna Sonnesyn returns to defend her title, with stiff competition coming from fellow Minnesotan Rosie Frankowski and another former champ, Jessica Yeaton. Caitlin Patterson will definitely be in the mix, and Kate Feldman has been on the cusp for the last few full-length Birkies. Margie Freed and Hannah Rudd, both originally from the Twin Cities, will also be in contention having had strong seasons. There are a couple of French women competing as well - Celine Chopard Lallier and Enora Latuilliere and plenty of other women that should be in the top 20, including former champ Caitlin Gregg, Becca Rorabaugh, Evelina Sutro, Michaela Keller-Miller, Annika Landis, Sarah Goble, Erika Flowers, and Mariah Bredal. Finally, keep an eye open for some former World Cup athletes, including three making their Birkie debut, Sophie Hamilton (Caldwell), Sadie Bjornsen and Liz Stephen, along with the returning 2018 Olympic gold medalist, Kikkan Randall.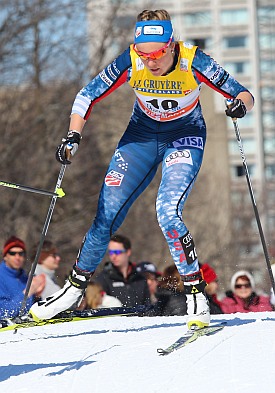 On the men's side it's a very deep freestyle field as well. Ian Torchia is the returning champion (as well as second place in the prior full course race). He will have his hands full with the likes of David Norris, Adam Martin, and Erik Bjornsen. Entering his first Birkie with plenty of World Cup experience, Simi Hamilton may be a factor as well. And one of France's elite marathon skiers, Gérard Agnellet could very well ruin an American victory, with fellow countrymen and World Cup veterans Jean-Marc Gaillard and Christophe Perrillat also in the hunt. While listed in the registration, Minnesota's own Zak Ketterson will not be racing as he is returning to the World Cup circuit in Finland this weekend. Other ones to watch include the likes of former champion Akeo Maifield Carucci in addition to Finn O'Connell and Karl Schulz. And plenty of more names for the top 20: John Carlyle, Braden Becker, Sylvan Ellefson, Reid Goble, Christian Gostout, Brian Gregg, Graham Houtsma, Francis Izquierdo-Bernier, Tyler Kornfield, Thomas O'Harra, and of course the ever popular dad and another former champ, Matt Liebsch.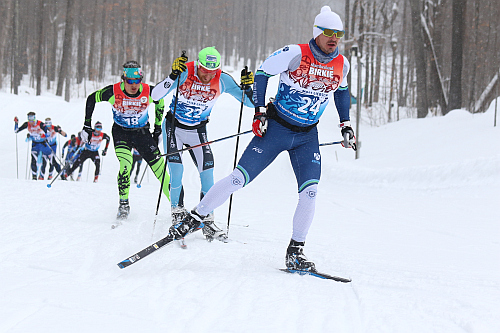 Classic
The classic field is perhaps more thinly populated with elite stars, but should be competitive nonetheless. Peter Holmes is the odds on favorite to take yet another classic title, as registered skiers Bill Harmeyer and Logan Diekmann, his closest challengers, are also in Europe for World Cup starts. The women's title could be a real toss up with a number of Midwest favorites in the mix including favorite Delaney FitzPatrick, along with Josie Nelson and Margie Nelson and Vivian Hett. Sonya Jampel and Inga Smith may make a run at the title as well.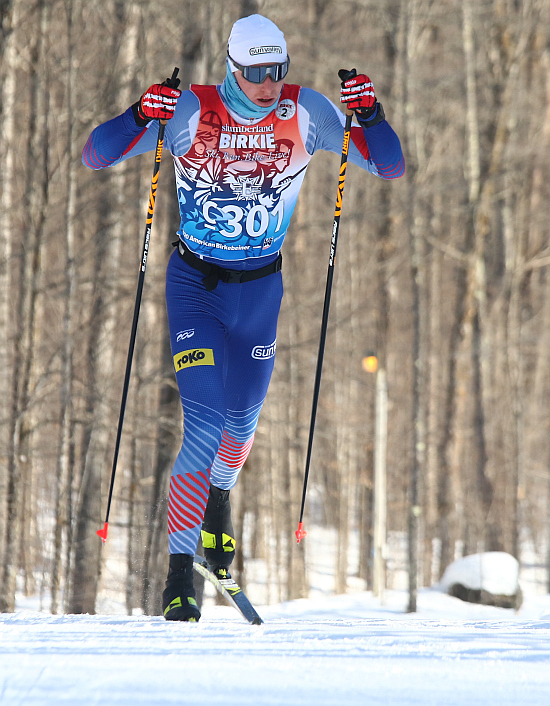 The weather and snow conditions look ideal for another great Birkie, best of luck to all the competitors, from the elite wave to the final starter.