US Elite Racing: SuperTour Finals/Canadian Nationals Midweek Recap
This week marks the conclusion of this ski season's domestic racing scene with the combined US SuperTour Finals and Canadian National Ski Championships held in Whistler, British Columbia. Drawing both Canadian and American domestic skiers, including World Cup athletes the likes of Jessie Diggins, Julia Kern, and the Patterson siblings, among others, the races are proving to be extremely high caliber. Kicking off a packed week of racing this past Sunday was a five-kilometer interval start skate race for the women and a 10-kilometer skate race for the men. Monday brought a 10-kilometer interval start classic race for the women and a 15-kilometer classic race for the men. The remainder of the week contains a classic sprint on Wednesday, a skate team sprint on Friday, and a 42-kilometer skate race for both the men and women next Sunday.
Temperatures at the Whistler Olympic Park, the week's race venue, have hovered around the freezing point all week. Moreover, most days have brought snow or a wintry mix, resulting in soft spring skiing conditions. Margie Freed of the Craftsbury Green Racing Project, adds, "It's great to see so much snow in late March, and the courses are perfect. Even though the conditions are quite soft for racing, I'm amazed to see these Olympic trails and ski them for myself."
Sunday's skate race took place on a 5-kilometer loop, involving a rolling mix of climbs and technical descents around increasingly deep and sugary corners. The senior men raced two loops for a total of 10 kilometers. The Canadian men showed their strength, sweeping the top three positions. Remi Drolet of Team Black Jack put on a dominant performance, taking the win in 22:50.2, nearly 20 seconds ahead of second place finisher Russell Kennedy. Kennedy of Canmore Nordic/Canadian Para-Nordic Ski Team clocked in at 23:10.0. Third place went to Antoine Cyr of Skinouk in 23:19.9. Luke Jager of the University of Utah was the top American, placing fourth in 23:27.6. Finn O'Connell of BSF Pro finished second for the Americans, placing eighth overall in 23:39.9. Adam Martin of the Craftsbury Green Racing Project rounded out the American podium, finishing ninth overall in 23:40.3. Reid Goble of BSF Pro skied to an impressive 12th place overall, finishing as the fourth American in 23:54.1.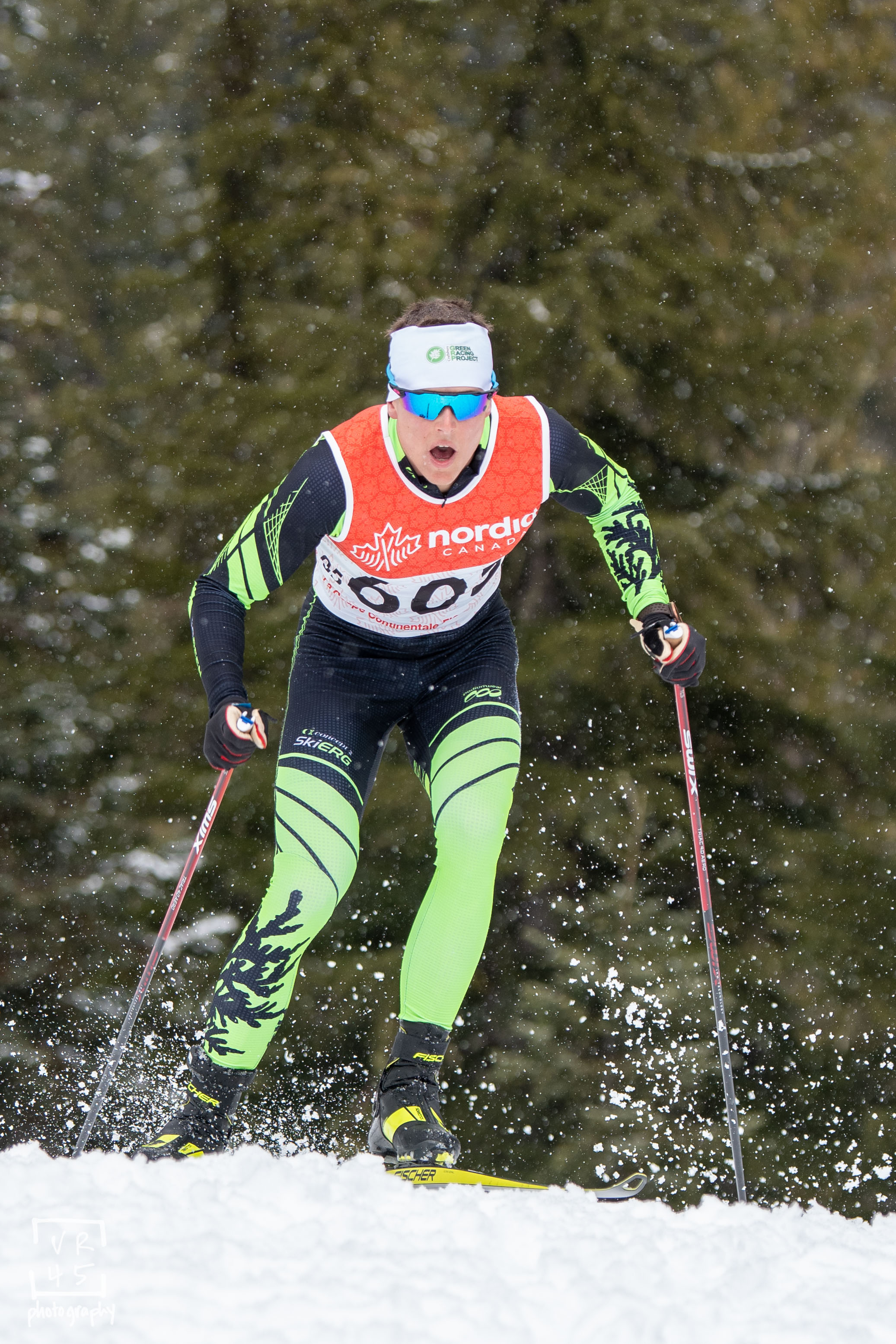 Goble weighs in on his skate race and last few weeks of training, "I haven't done much serious racing for a few weeks, so thought I might as well sign up for all the races here at Spring Series. I wasn't expecting much from the 10k skate since it was the first race, but ended up feeling pretty solid. I usually like skating in conditions like that where it is very soft and can be kind of a grind. I am looking forward to the sprints as I haven't been able to do a sprint since the Eastern SuperTours, so I am excited to see what I can do!"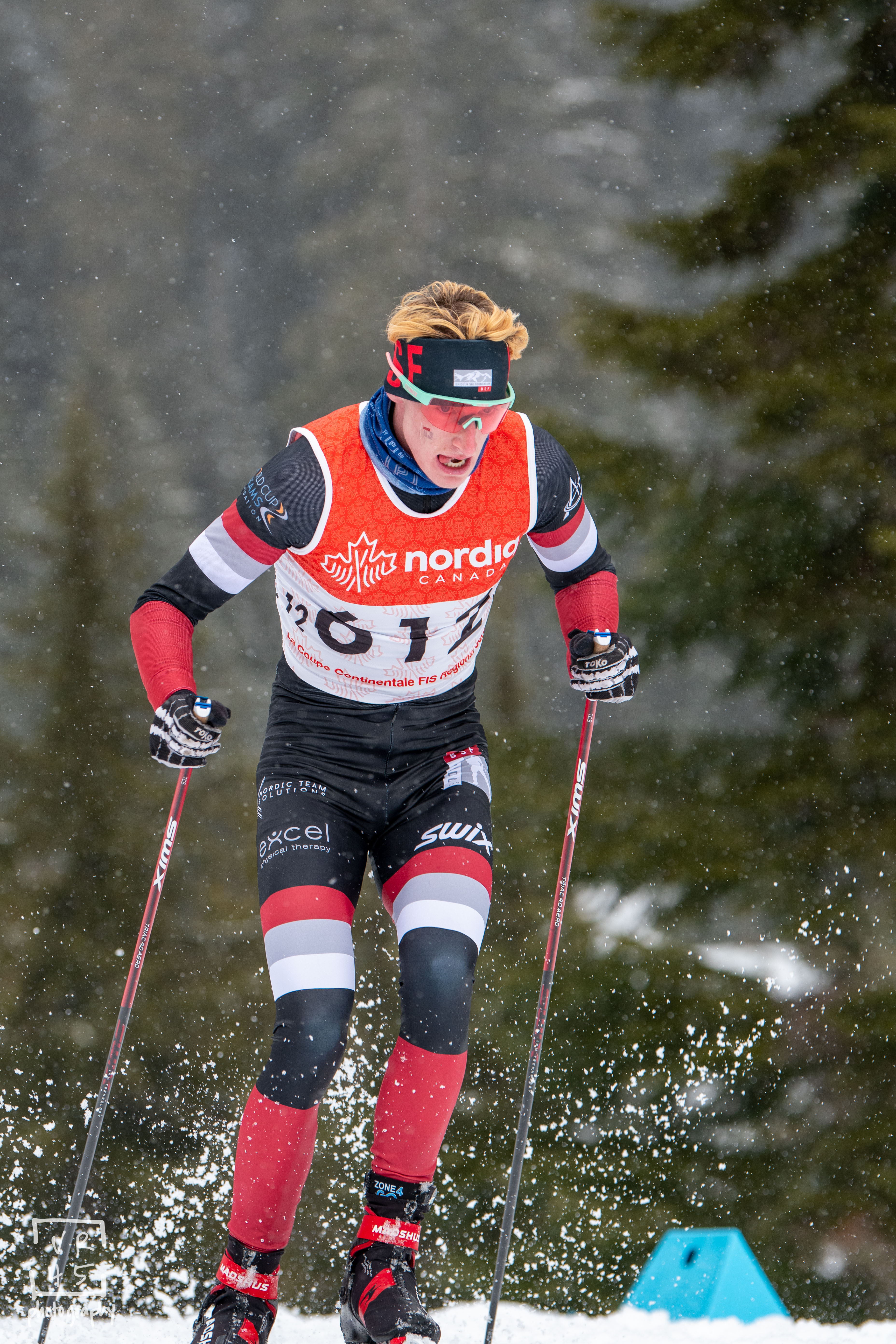 The women's 5-kilometer skate race brought numerous strong performances from the American women. Ultimately, Jessie Diggins of SMST2, who finished second in the Overall World Cup this season and won both a silver and bronze medal at the 2022 Winter Olympic Games, finished in first place. Diggins crossed the line in 11:47.9, followed by her SMST2 and USST teammate Julia Kern in second in 11:55.6. Rounding out the podium was Caitlin Patterson of the Craftsbury Green Racing Project in 12:17.7. Canadian Katherine Stewart-Jones of Nakkertok Nordique finished fourth in 12:21.0. Sophia Laukli was fifth overall in 12:22.3. Alayna Sonnesyn of SMST2 placed 11th overall, finishing as the eighth American in 12:48.5. Abby Jarzin of the University of Utah raced strong, placing 13th overall and ninth for the American women in 12:57.6.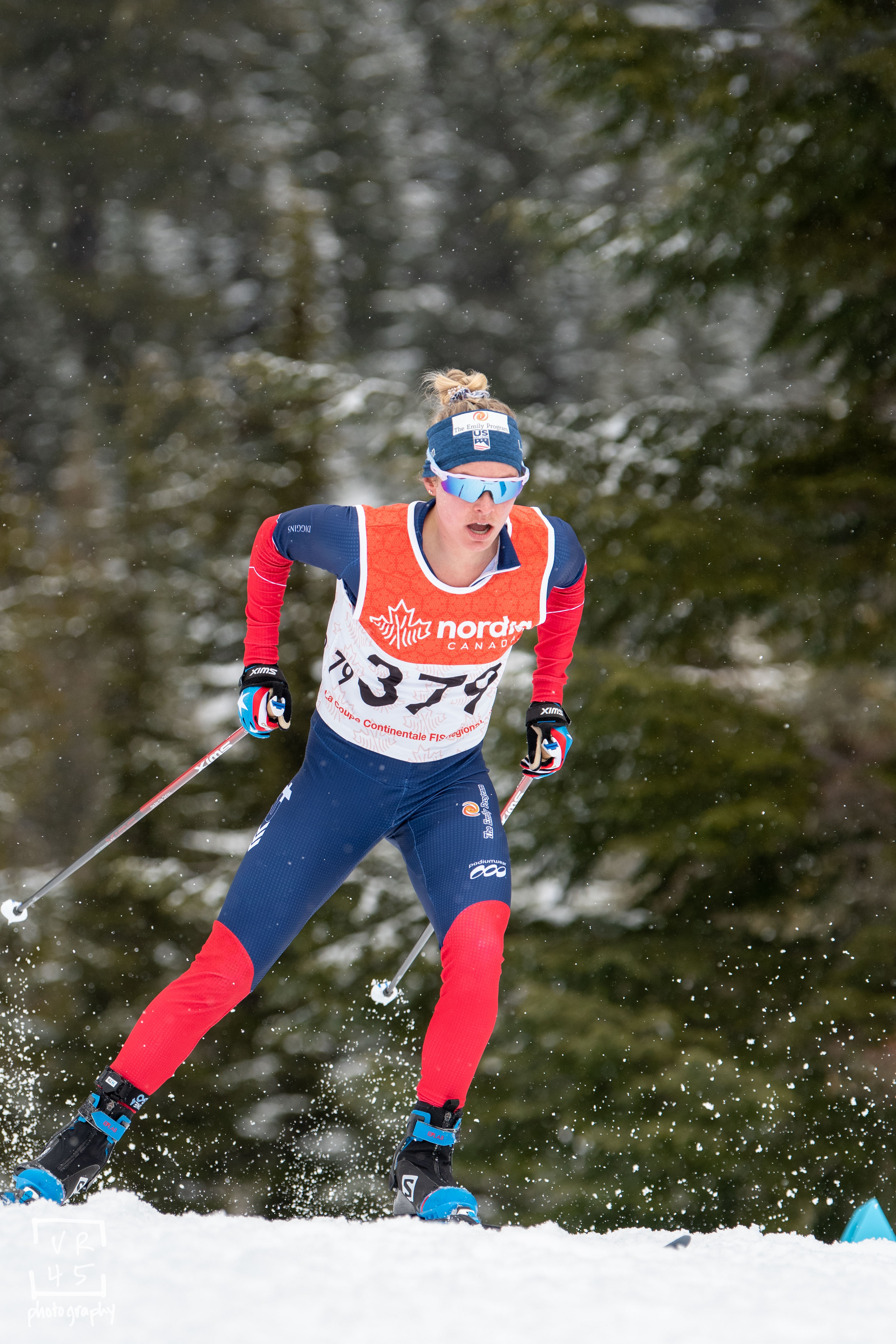 The following day, skiers took to the trails for a classic distance race. The course was again a five-kilometer loop; however, a different course was used which climbed 1.25 kilometers from the start to the high point, followed by a high-speed descent into more climbing before a net descent to finish the loop. The women raced two laps of the course for 10 kilometers, whereas the men raced three laps for 15 kilometers. Conditions were complex, as the combination of above-freezing temperatures, intermittent light precipitation, and high humidity made for challenging classic wax conditions. Many skiers opted for zero skis, requiring no klister, while others chose klister skis, perhaps sacrificing some glide in hopes of improved kick. Regardless, the soft conditions required finesse to navigate, oftentimes making it difficult to know which technique would be most efficient throughout different sections of the course.
In the women's race, Kern, who placed fourth in the final World Cup sprint of the season in Falun, Sweden, proved her prowess by winning in 29:54.3. Diggins clocked the second-fastest time of the day, finishing second in 30:12.6. Laukli, a 2022 Olympian and winner of the 15-kilometer skate race at this year's NCAA Championships, was third in 30:57.5. Novie McCabe, of the University of Utah, a 2022 Olympian, and winner of the 5-kilometer skate race at this year's NCAA Championships, continued her impressive season with a fourth-place finish in 30:58.6. Patterson rounded out the top five in fifth in 31:04.6. Sonnesyn finished 13th overall, the ninth American, in 32:32.0. Freed was 17th overall and the 12th American in 33:14.1. Jarzin placed 21st overall and was the 13th American in 33:57.9.
Freed, who just returned from Italy with Sonnesyn for the OPA Cup Finals, reflects on her time overseas, "Racing in Italy was a great learning experience, without much pressure and lots of time to adjust to the changes. The European courses were tight and icy, which gave me plenty to think about during the races, while leaving room for improvement. I was happy to spend time with some former Midwest teammates as well!"
As Freed opted out of Sunday's skate race, she provides insight into the classic race, her first race of the week, "Though I wasn't feeling 100% race ready, I am happy with my performance during the 10k. I was able to catch a ride from Julia Kern, who won, for about a minute which was the highlight."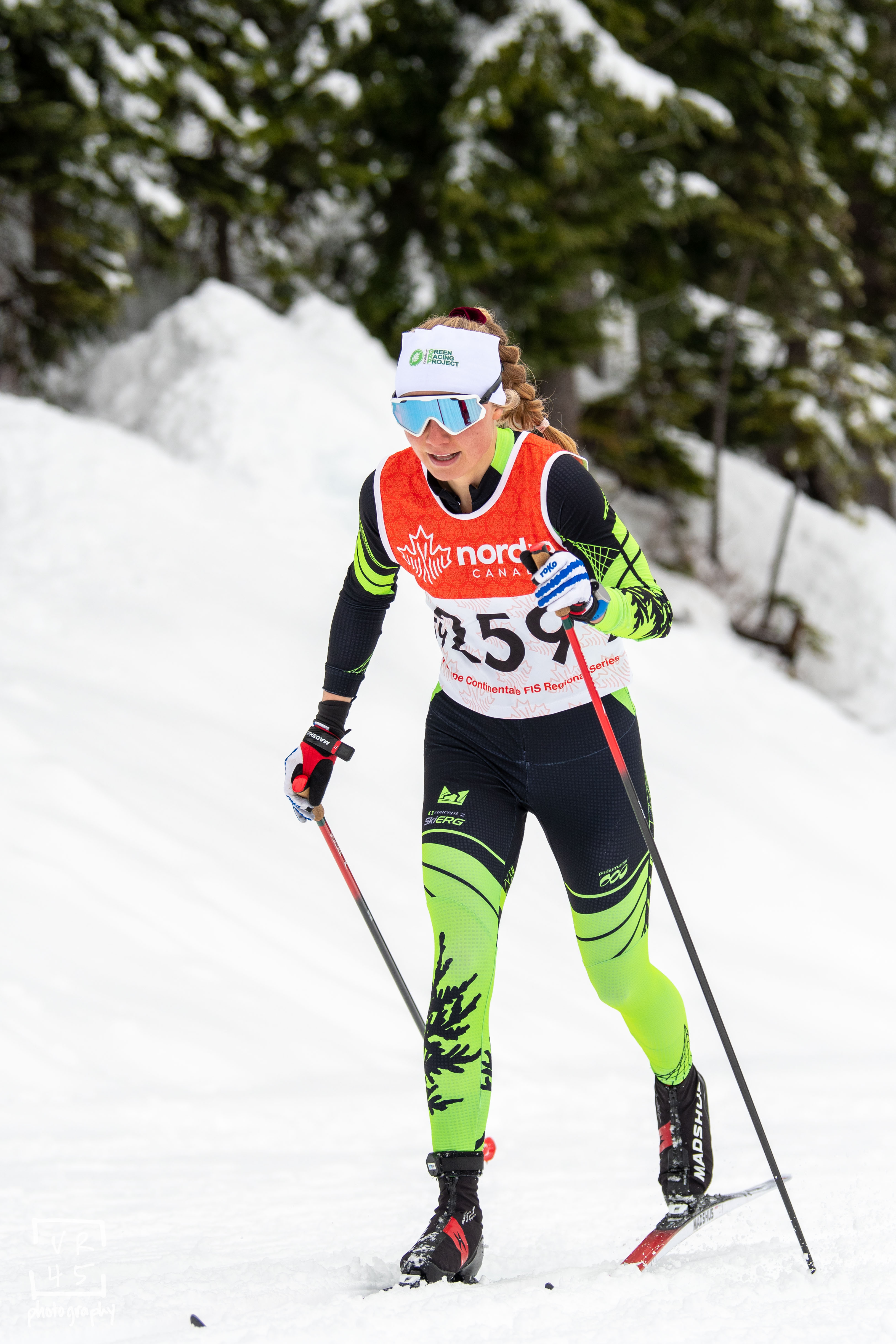 The men's classic 10-kilometer race was once again a close battle between the Canadians and Americans, with American Martin eking out the win by 1.3 seconds over Canadian Cyr in 40:29.3. Cyr, who had been leading the race at each of the eight splits throughout the race, dropped to second in the final kilometers to finish in 40:30.6. Kennedy finished on the podium for the second straight day, placing third in 40:42.4. The American podium was rounded out by O'Connell, placing seventh overall in 41:35.7, and Jager, eighth overall in 41:36.2.
Martin, returning from Europe after scoring his first World Cup points in the Holmenkollen 50-kilometer classic race, reports, "I felt really good today. Particularly in the second half, I started to figure out how to best race this course and these conditions, and I found a good place mentally to push. I'm really happy with the outcome - that was a dream to win." Always one to recognize the hard work that goes on behind-the-scenes, Martin thanks his coaches and wax techs, "My skis were really good. Nick (Brown), Pepa (Miloucheva), Jake (Barton), and Kristen (Bourne) did an awesome job."
Looking forward to the rest of the week, skiers will continue testing their end-of-season fitness, starting with a classic sprint on the 2010 Olympic course on Wednesday. On Friday, skiers will pair up for a skate team sprint, qualifying for heats based on the combined time of both skiers' times in a 700m qualifier. The final event of the week (and season) will be a 42-kilometer skate race (both men and women) on Sunday. In a step toward race distance parity between men and women, the 42-kilometer distance is meant to replace the customary 30-kilometer distance race for women and 50-kilometer distance race for men at Spring Nationals.
About the author...

Michaela Keller-Miller, a graduate of Wayzata High School and the University of Alaska Anchorage, skis for the Green Racing Project based out of Craftsbury, Vermont. Her ideal day would probably involve a long trail run followed by a stack of pancakes with maple syrup and a chai latte.