Midwest MTB Report
Although the racing scene has been a little quiet, the spring riding has been getting good. More trails are opening up and this time of year can be some of the best riding of the season. This week's report features highlights from a couple mountain bike related articles, including details on new trails planned at Minocqua Winter Park. Also, a quick look at the series in both Minnesota and Wisconsin which return to racing action, and a look ahead to a few events later this summer.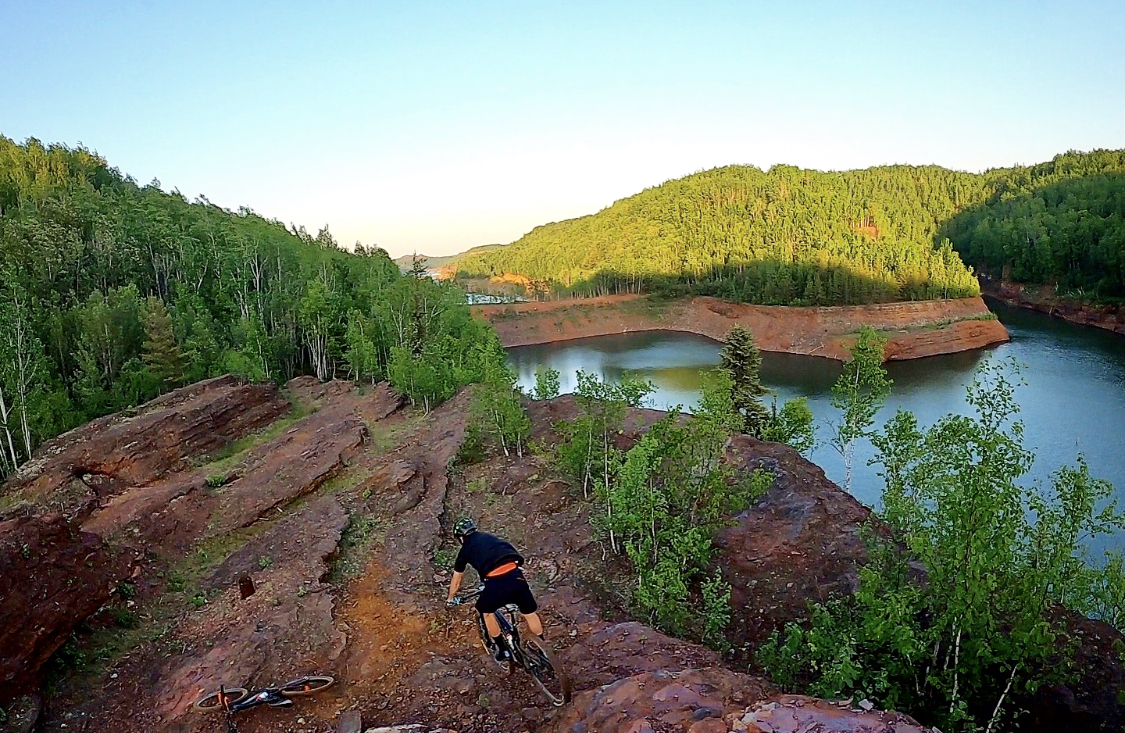 Mountain Bike Minocqua
From the GM at Minocqua: "We are adding mountain biking to the park. Last year with financial help from Let's Minocqua we hired the International Mountainbike Association (IMBA) to produce a trail study. That trail study is finished and shows how 30 miles of singletrack can fit into the park's trail system. To see the study click here."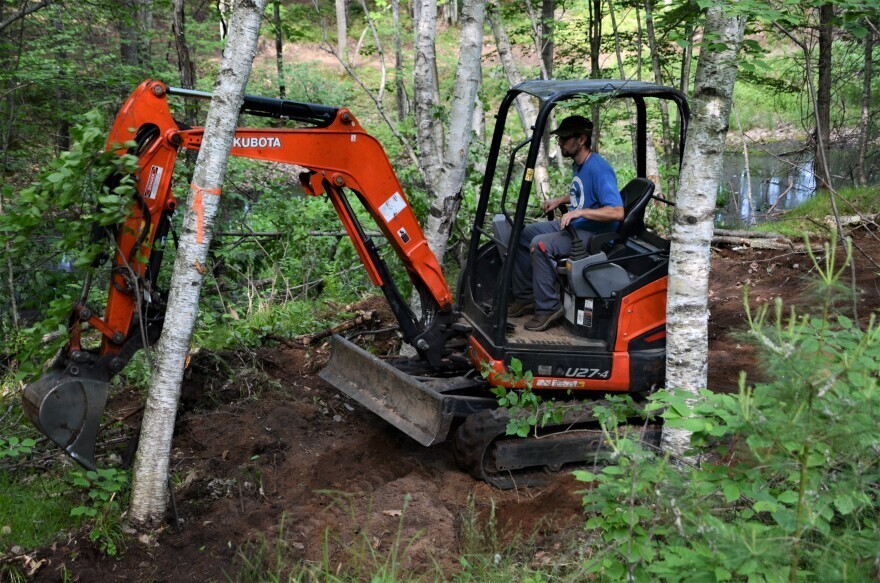 "To begin this project the park hired professional trail builder Travis Bellman to create the first several gravity trails on Squirrel Hill. Construction of these trails commenced April 13 2022 in the rain with little fanfare. "
Adventure of a Lifetime
From Suunto: "Five buddies set off on an adventure into no man's land, supposedly to find unridden freeriding trails. What they encountered turned out to be something else entirely. But hey, beyond the bushwhacking and trudging, they did ride some pretty spectacular terrain that's unlikely to be ridden again. Watch the adventure here!"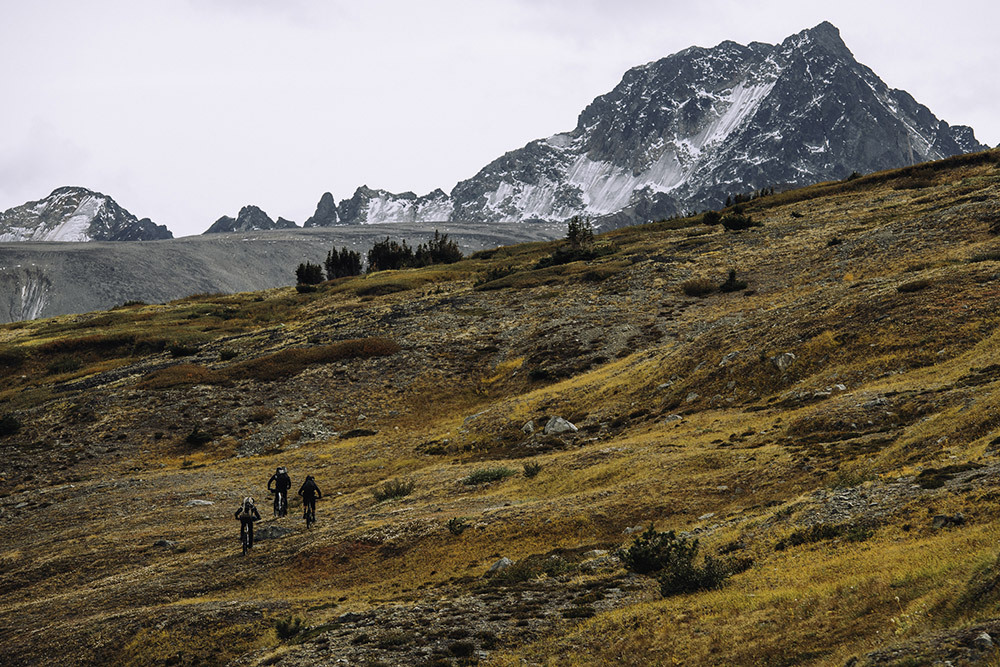 Remembering Mo
Sad news in the cycling world this past week hearing of the passing of Moriah Wilson who was quickly rising to stardom in the mountain bike and gravel racing scene.
From Velo News: "Wilson emerged in the last two seasons as a dominant gravel and mountain bike racer. After placing second to Rose Grant at the Leadville Trail 100 MTB last year, Wilson won a slew of races this year, including the Fuego 80k at Sea Otter and the Belgian Waffle Ride in San Diego. She had a summer of racing planned, including a trip to East Africa for the Migration Gravel Race and Evolution Gravel."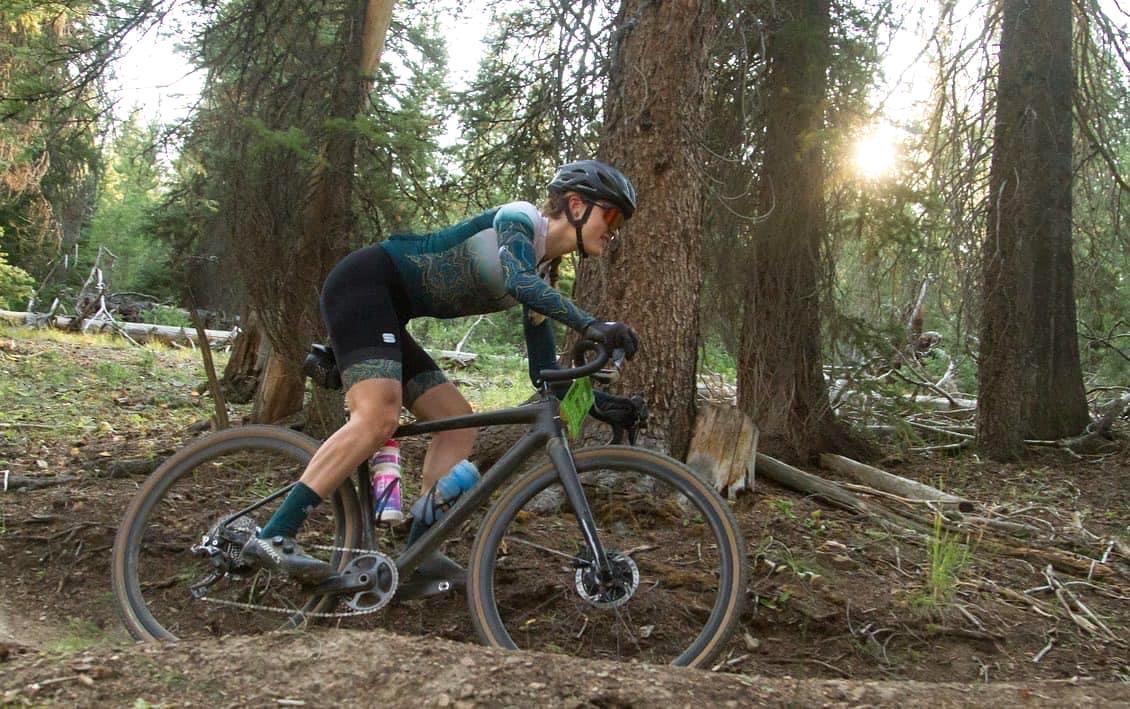 "Wilson grew up in East Burke, Vermont. She skied competitively throughout her youth, continuing to compete at Dartmouth College, where she also played soccer. She graduated with a degree in engineering."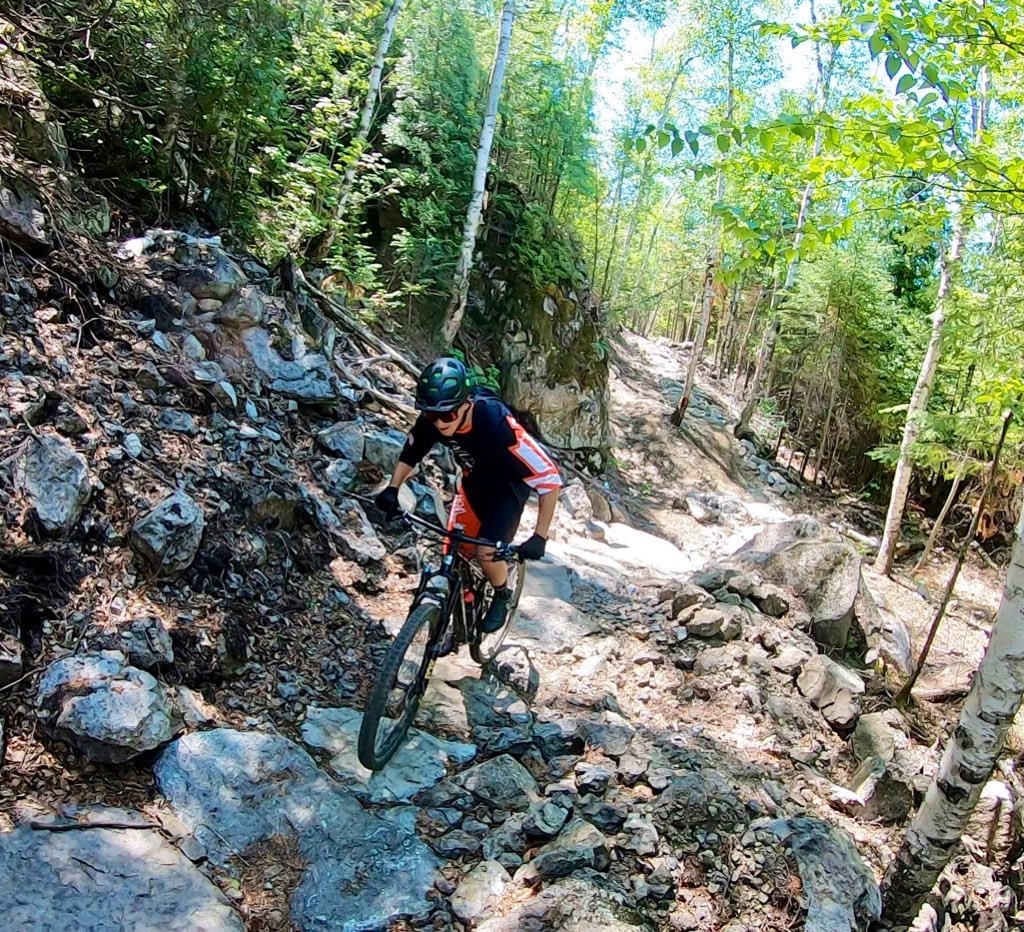 Rock Splitter
Advance Trails recently announced plans for the inaugural "Rock Splitter Mountain Bike Race," and grand opening event for the new Split Rock Wilds mountain bike trail system. This will be a mass start trail riding event. The course will be designed to challenge riders of all skill levels. At 25 miles, anticipate the winners will complete the course in about 2.5 hours, and riders may take up to 6+ hours to finish.
There is no need to qualify to race. All are welcome.
This is a "self supported" event. There are no official aid stations on course. Please prepare accordingly. The trails are quite remote, be aware and ride responsibly.
Related: New Split Rock Wilds Trails in Minnesota Will Break up the Flow
Mountain Bike Operations Suspended at Mt Hood
As a owner and operator of a recreational trail system, personally the biggest concern is everyone having a safe and fun experience. It is nearly impossible to control conditions for this to happen. With that said, riders that carry a positive attitude appreciating all types of conditions, and assume risk when things might be beyond their control, are the riders you like to see using your trails. If you are not comfortable taking risks, than you should not partake in that activity, whatever it may be. These thoughts come in light of recent actions at Mt. Hood Skibowl in Oregon.
As reported on Singletracks.com: "The operators of Mt. Hood Skibowl in Oregon have decided to suspend bike park operations following a recent verdict against them in an injury lawsuit. The Oregonian reports a jury awarded $11.4M to Gabriel Owens, a rider who was injured after crashing into a sign at the park back in 2016."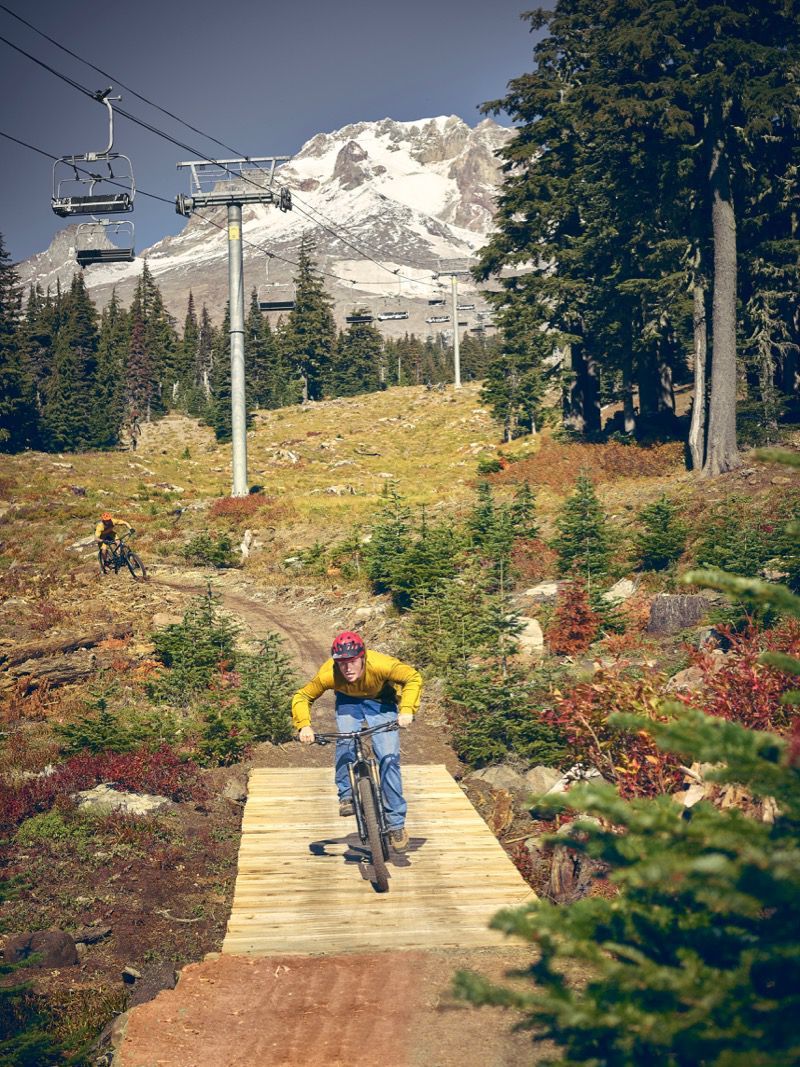 A statement posted on the Mt. Hood Ski Bowl website reads: "In light of a recent unprecedented plaintiff verdict in a mountain biking lawsuit against Mt. Hood Skibowl, we have made the difficult decision to suspend all mountain bike operations for the summer of 2022. After 32 years without a serious mountain bike claim of any kind, the winds have shifted. Our industry has focused heavily on user education and operational best practices, while working hard toward mitigating risk where possible. Eliminating all risks with recreational activities—especially in downhill mountain biking through forests at high speed— is something that is just not possible."
Read full article here.
Related: New Mount Hood bike park opens: 'It's going to change the face of Timberline'
Big Mountain Enduro Series
The Big Mountain Enduro Series kicked off last weekend in Ironton, MO. Local rider Bodee McFadden of Duluth made the journey south with his parents to get a jump on the racing season and posted a top 15 finish in the Youth Groms division. Former Duluth resident Sam Kemp took the win in the Expert Men 21-39 division.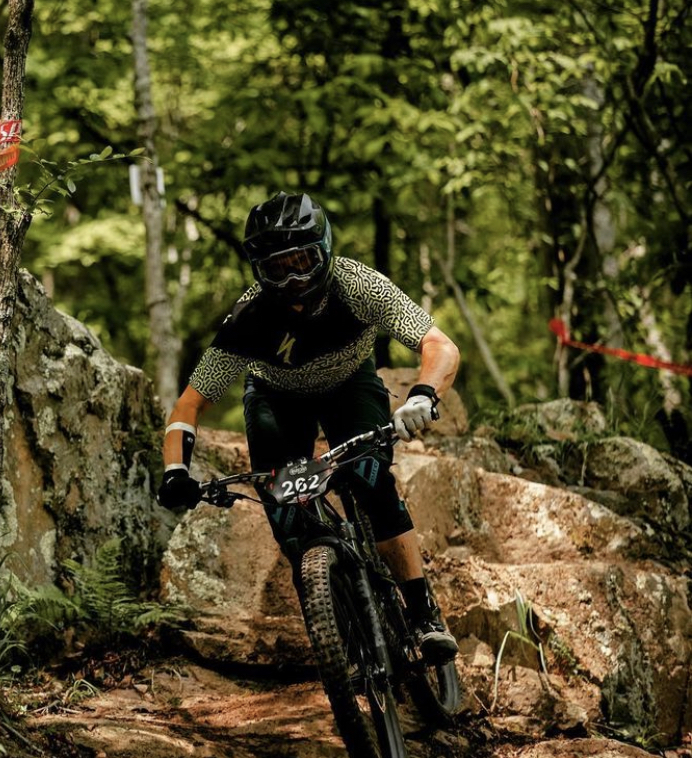 Kemp posted on Instagram: "Round 1 of the Big Mountain Enduro was bussin! 2 days of extremely tight racing with Devin Hines and just barely scraped by with the dub! Cannot believe the amount of technical raw DH trails Missouri has to offer."
Minnesota Mountain Bike Series Opener: Redhead Race
After postponing the first event, the Minnesota Mountain Bike Series is set to kick of its season at the new Redhead mountain bike trail near Chisholm, MN. The "Redhead" trail features dramatic landscapes with incredible views and progressive riding features.
The trail just opened up last week and the crew has been working hard repairing spring erosion and tuning the deck for great conditions this weekend.
WORS #2: Englewood Open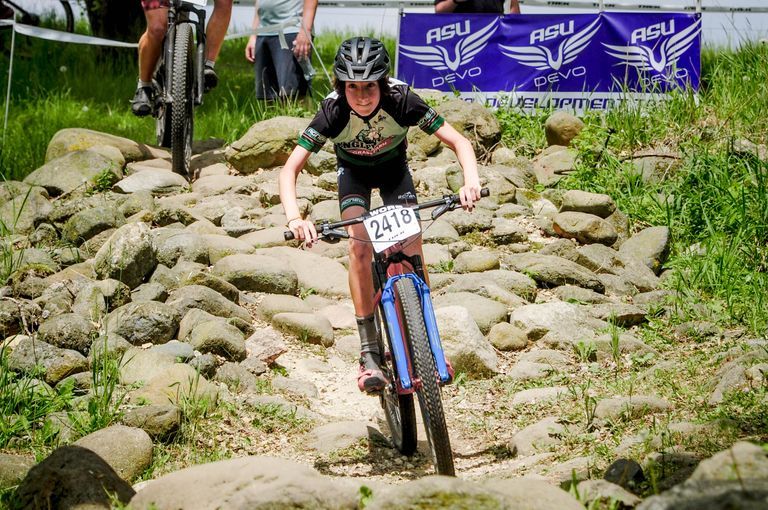 Promoters and trail crew are reporting primo conditions for race #2 in the Wisconsin Off Road Series. The Englewood Open is a category 1 UCI event that will be held May 20 and 21, 2022 in Fall River, WI. Non-UCI racing will be on May 22, 2022 A great spectating course feature rock gardens, wooden features, and fast double track in a fun atmosphere of live music which local grass fed beef to go home with makes it a worthy stop on the circuit!
Keep the wheels moving!!
About the author...

Jay Richards maintains a very active lifestyle. He somehow finds time between managing a full-time resort (Maplelag) and bringing up a family of four boys with his wife Jonell, to compete in both mountain bike and a few cross-country ski races. Jay rides for Maplelag Resort, manages the Maplelag mountain bike team and enters his 32nd year of racing and promoting mountain bike races.

Have an event or mountain bike related information to share from the Midwest? Feel free to contact Jay at