Minnesota High School Sections Preview
February 4, 2023

With the first season under the new sections and State Meet format which incorporate team sprints, things should hopefully go a bit smoother this year. And perhaps most exciting this season, at least in the Twin Cities, is Battle Creek's snowmaking operations now provide for a third guaranteed venue for section racing!
One interesting note on the competition this year: The top returning skiers from last year's State championships, Sydney Drevlow, Hopkins, champion, and Davis Isom, St. Paul Highland Park, second place, will not be competing in sections, and subsequently the State Meet. Both skiers are top juniors in the United States, scoring excellent results at US Nationals competition in early January and will now be representating the US at the U18 Nordic Junior Competitions being held in Jyvaskyla, Finland February 17th to 19th.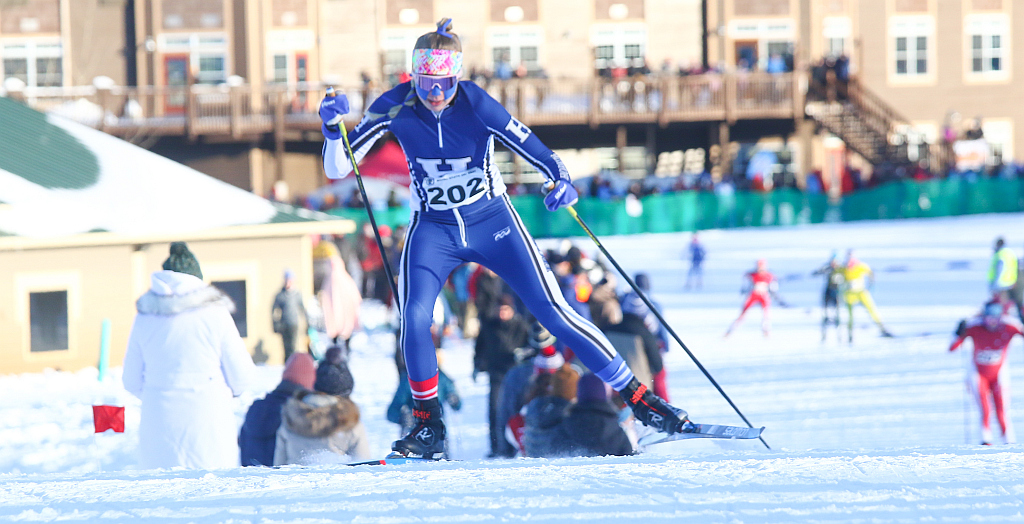 The section format and advancing:
5K classic and 5K freestyle races (the latter race a pursuit format start) along with two-person freestyle team sprints
Each team can race five skiers in the 5K classic and freestyle pursuit races, and just two in the two-person team sprints
The team sprint consists of two skiers, each skier doing two laps of a 1.2-1.5K course, alternating each lap, in relay format
Skiers can not participate in both the pursuit races and team sprints
While all five skiers in the pursuit races will generate points, only the top three from each team will count toward their pursuit team score. Points start at 80 points for first team and decrease by one point for each finisher
Team sprint scores start at 159 points and decrease by three points for each finishing two person pairing
Team score is calculated adding together the pursuit team score and the team sprint score. Maximum team score would be 396 points (237 pursuit + 159 team sprint)
The top two teams advance (5 pursuit skiers + 2 team sprint skiers)
The top four pursuit individuals not from the advancing teams qualify
The top two-person sprint team that is not from the advancing teams also qualifies
A total of 40 skiers (20 boys and 20 girls)
Got all that? At the State Meet, the events are spread out over two days, with the sprints races the first day and then classic and freestyle pursuit races held on the second day. For almost every section, it gets a lot crazier as all of the races – classic and freestyle pursuit, plus team sprint heats and finals, happen in just one day!

Warnings
Schedule
A typical section meet schedule:
Morning - Classic individual start
Late morning - Team sprint heats
Early afternoon - Team sprint finals
Mid afternoon - Freestyle pursuit start
Late afternoon - Awards
Of course, every section has their own schedule and things like weather and logistics could impact the starting times. Make sure you check the section schedule (links below) to confirm exact times, etc.
Dates, Locations and Teams