Midwest MTB Report
Spring greetings! Spring is here, whether it feels or seems like it, we are already in the third week of April, and like every year mountain bikers are eager to shred the local trails. It has been one of the snowiest winters on record for many places in the Midwest and dirt riding has been at a minimum to no surprise. Quite a few folks not wanting to wait until the tight and twisty dries up have ventured south. Bentonville has been a favorite, and it's no surprise with the plethora of trails that continue to expand with massive funding, evident by the mind boggling features and trail ornaments.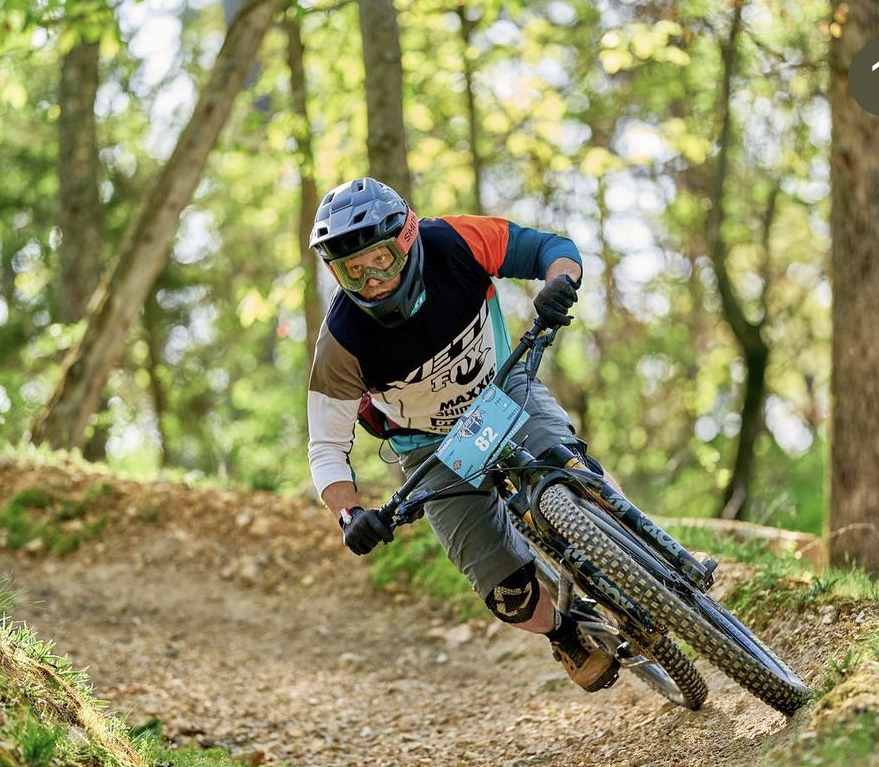 This week's opening report features highlights on the Minnesota (MNMBS) and Wisconsin (WORS) mountain bike series. Also this year we will be following along and providing race recaps from Midwest star Jenna Rinehart who was selected to compete in the Lifetime Grand Prix which opens this weekend in California at the legendary Sea Otter. We've kicked things off with a opening interview with Jenna as she was wrapping up final preparations before race #1 at Sea Otter. We will also be sharing and providing updates on John Peter's story of managing Bipolar Disease wile addressing the issue of mental health. The mountain biker's story is a great follow for anyone.
To conclude, if anyone has information to share, whether it is race recaps, events, new trails, and/or mountain bike related events and functions, please reach out! The Midwest mountain bike report seeks to include everyone in the awesome mountain bike community.
Minnesota Mountain Bike Series (MNMBS)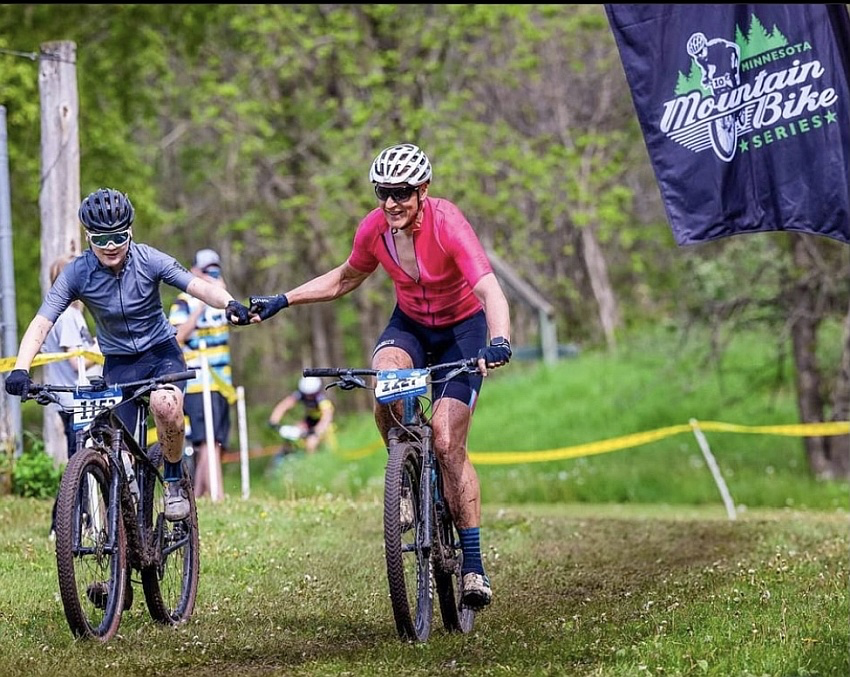 The MNMBS has a different starting location this year, heading south to Rochester at the Gamehaven venue. Typically held at the Woolly Trail in St Croix Falls, WI, riders will be taking a fast rolling course that is great for beginner riders and will test the Elite riders' fitness. The season will once again conclude at Maplelag Resort, despite a devastating fire in October 2022, with a cross country only event on Sunday, keeping track with other Sunday races in the series.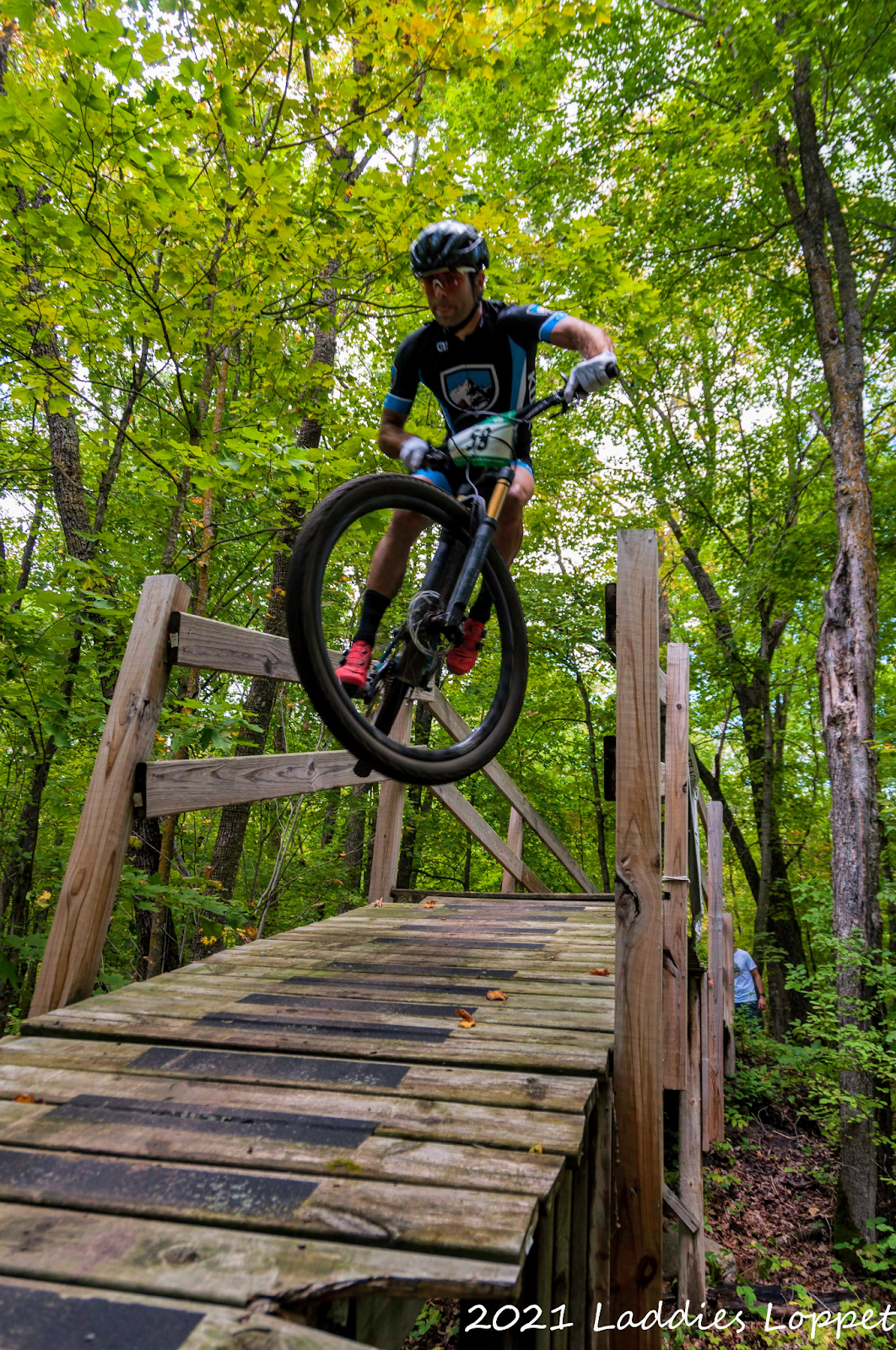 Minnesota Mountain Bike Series Website
Wisconsin Off Road Series (WORS)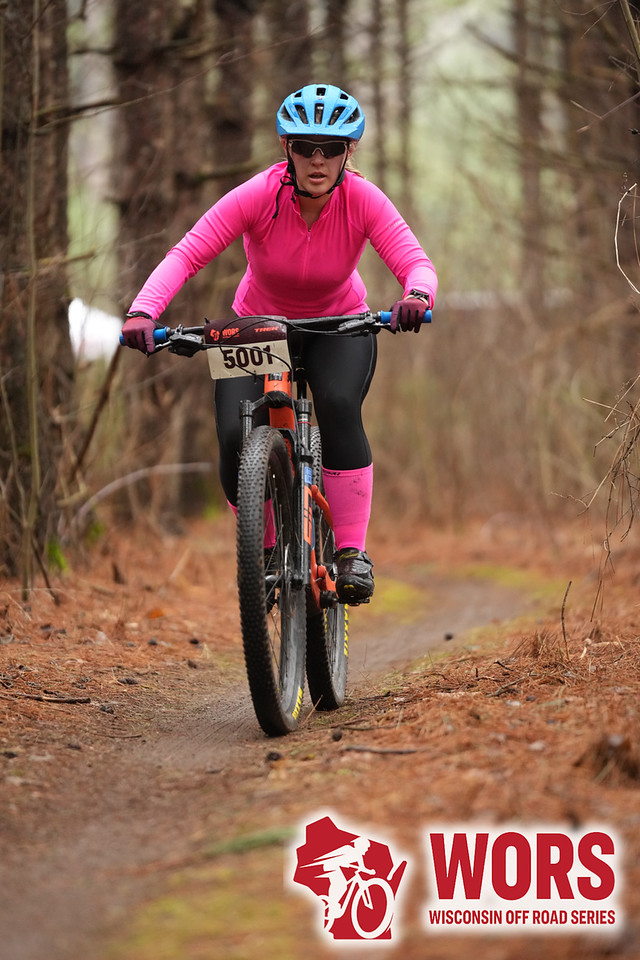 Once again the WORS will kick off in Iola, WI at the Iola Nordic Center. The venue dries up quick after the winter snows and drains well of any last minute rain. The "bowl" is a great spectating feature. The series will conclude at the Treadfeast at Lake Geneva. Trek Bikes is once again a major sponsor and the host for the series website.
Wisconsin Off Road Series Cycling Website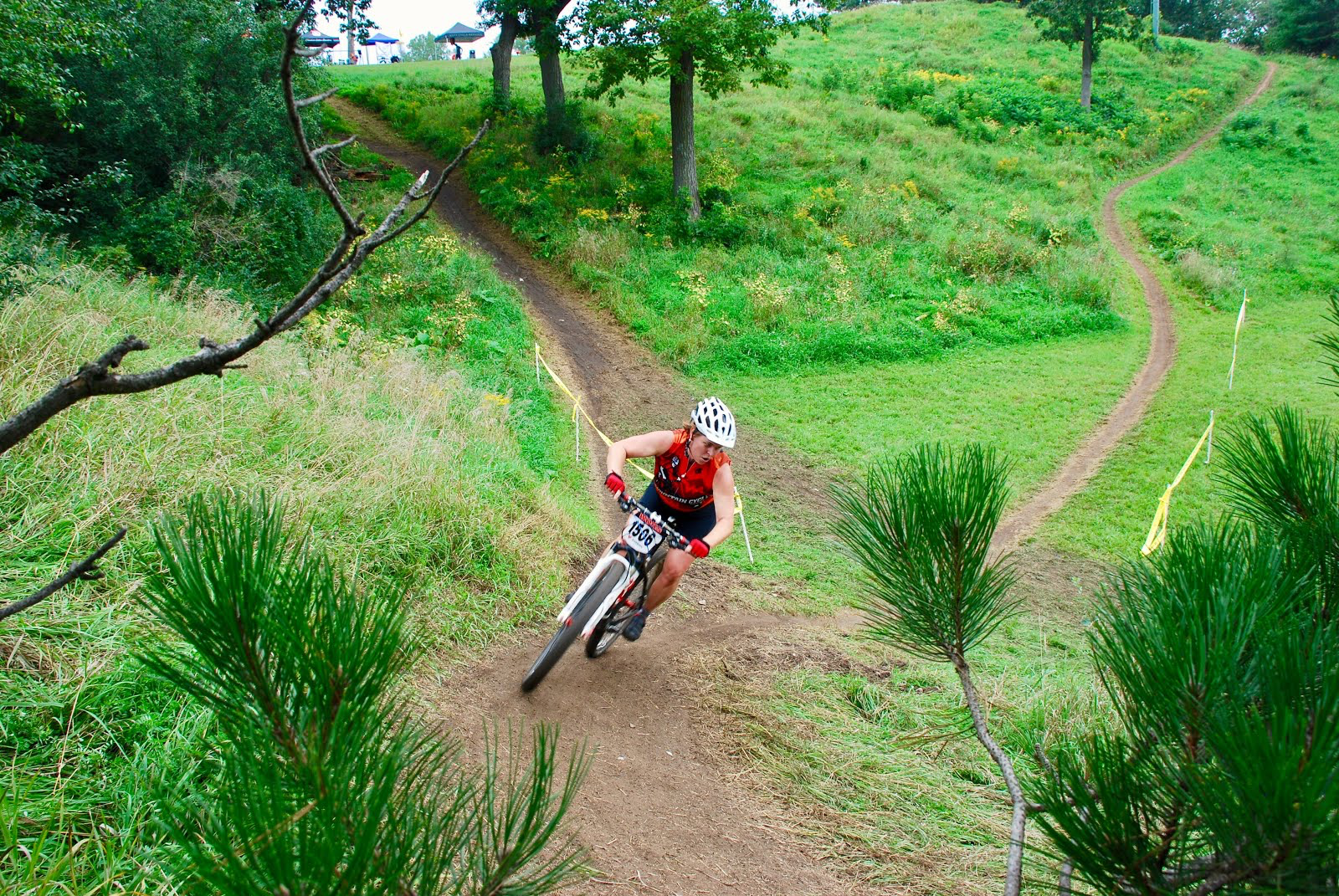 Life Time Grand Prix-Jenna Rinehart Interview
The Life Time Grand Prix kicks off this weekend with the Sea Otter Classic in Monterey, CA. Minnesota's own Jenna Rinehart was selected last fall to compete in this year's series, 1 of 35 women!! Rinehart has become one of the most prolific mountain biker in the history of the Midwest. The seven time Chequamegon 40 Female winner has secured her legend status with those wins. Rinehart has numerous victories to her name besides those Chequamegon wins but what has made herself known in the national and international scene was back in 2006 when she qualified for the Worlds Championship Team after taking the gold and National champion title in the U23 USA Cycling National Mountain Bike Championships. Rinehart would go on to take 12th in the World Championships. That same year she competed in the Pan American Championships taking home a Silver medal.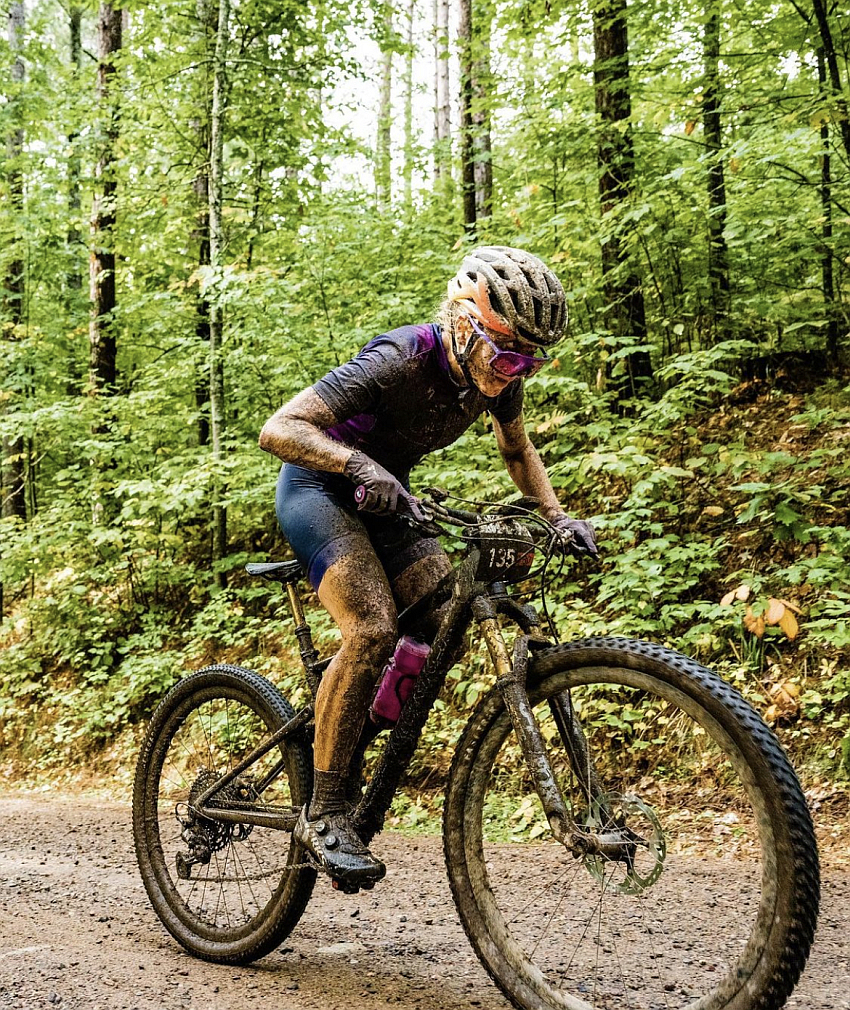 Last fall after her top 10 finish in the Pro division of the Chequeamegon, which was part of the new Lifetime Grand Prix of Cycling, she was selected to compete in the 2023 series, a huge honor and commitment for the Mankato cyclist who owns and operates the Nicollet Bike and Ski Shop with her husband, Justin.
The Lifetime series is set to kick up later this month with the long time running Sea Otter Classic. Before Rinehat competes in the first race, I touched base with Jenna to see how things were going and ask her a few questions about her background, how she got into mountain biking, and her expectations and approach for the upcoming season. We are looking forward to following along and providing race recaps and interviews as the season progresses. Thank you Jenna for taking the time!
Tell us about the selection process and how you were chosen to compete in this year's circuit?
"The selection process was pretty simple. The application process was back in November and open to anyone to apply. Race results were given the highest priority and they also asked some questions about our thoughts on growing the sport of cycling in the US. They announced the 70 riders chosen for this year's series in December. I was honored to be 1 of 35 women selected for the series."
Going back, how did you first get into mountain biking? What was your sport and competitive background?
"My competitive background started with downhill ski racing. I was super fortunate to have Mount Kato right in my hometown and pretty much lived out there as a kid. In junior high I did swim team for a couple years and then switched to cross country and track running in high school. I found that I really liked endurance sports even though I didn't really understand how to properly train for them. Which is why I probably started to have some injuries from running. After having some stress fractures my junior and senior years I started to get a little frustrated with running. I knew that Mount Kato had mountain bike trails in the summer and decided to give it a try. I walked more than I rode at first but loved the challenge. It combined the endurance that I loved from running and also the thrill of the downhills like skiing. I entered my first race at the age of 15 and did several years of racing the MN series and WORS series and then on to NORBA National races and got my Pro license at age 20."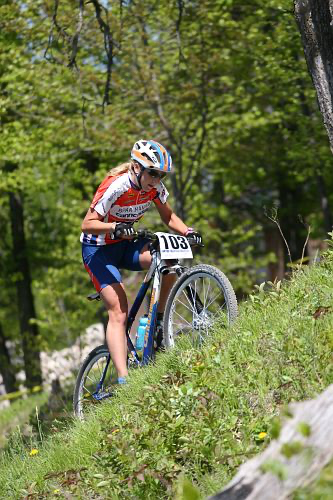 How has your training been different this year? I know you had a spring trip to AZ and I am sure it has been a challenging winter for training outside.
"My training has been more structured and more volume then I've done in years. Since I last raced professionally 10 years ago, I had still been riding quite a bit but mostly just by feel, jumping in some group rides to get intensity in but otherwise no real structure. For this year I'm not working with a coach but I have in the past and I'm using some of those intensity workouts again. Most of the Grand Prix events are all super long so I've definitely been focusing on more volume. I hate riding indoors so most of my training in the winter was on my fat bike on gravel roads. While we had a lot of snow this winter it didn't seem as though we had the really cold temps we've had other years. That made it easier to get a little longer rides outside. I was fortunate enough to go to Arizona for most of February and get a good block of riding in. Down there I really focused on getting some bigger days in on my gravel bike and also a little time and skills work on the mountain bike."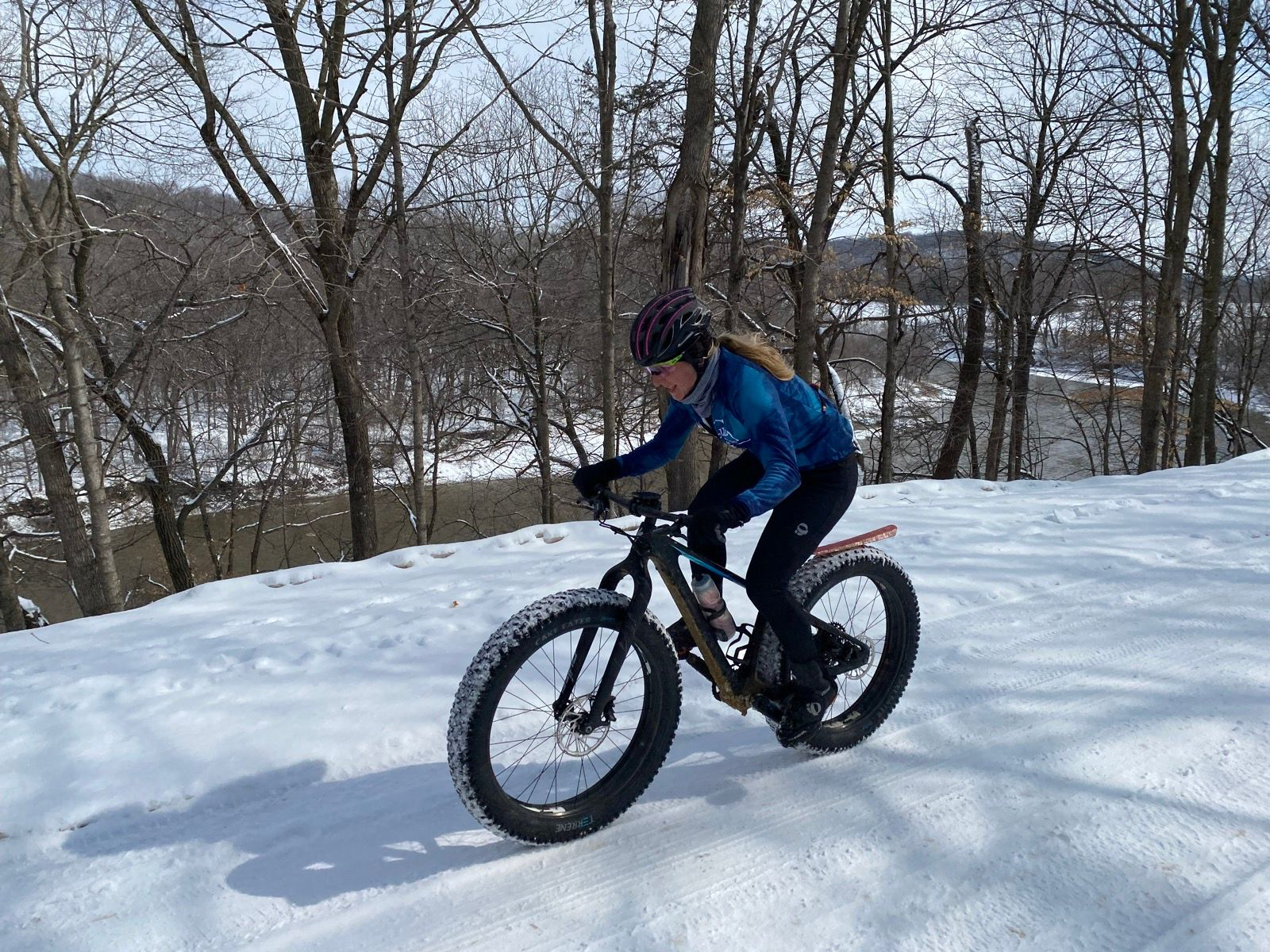 How do you continue to find the motivation to train and compete at the highest level?
"Staying motivated can definitely be tricky. I think years of experience helps with this. When I stopped racing professionally about 10 years ago I was definitely a little burnt out. I was trying to make a career out of racing and was having good results but sponsorship opportunities for women at the time were really scarce. That's when I stepped away and decided to purchase a bike shop with my husband. Over the years my motivation to race hard would come and go. For several years I raced less and did bike trips instead. That made me realize how much I love just riding my bike and exploring new places. I've made it a goal to go to at least one new place or a new race a year to keep things fresh. Last year I got the itch to focus a little more on racing again. I had some good results and thought even though I'm getting older maybe I still have some potential to race at the highest level one more time. This time around I feel a lot more gratitude for the opportunity to do this again and I think with age you realize this is something that won't last forever. I also think having a career and family keeps me balanced and not constantly focused on training and racing. If you have a bad workout or race you realize life goes on and there are more important things. Mixing in some adventure rides and a bit of skiing this winter also helped keep me mentally fresh. One big thing I've discovered in the last year for longer rides is listening to podcasts. I save a bunch of different podcasts throughout the week for when I have my long endurance/tempo rides. I've found that even if it's windy or not that nice out I'm less focused on the weather or my speed and just out there listening to good stories."
Do you follow a certain diet or nutrition program to help you train and compete at the level you do?
"I don't follow any particular diet or program but just try to make sure I'm making healthy choices day to day. One thing I'm focused on this year is my on the bike and recovery nutrition. With these really long events in the Grand Prix dialing in my nutrition while riding will be key. I've been practicing fueling on longer rides and notice how much of a difference it makes. In the past I would tend to underfuel during the ride and then come home and go straight to the kitchen to eat anything I could find."
What are your goals and expectations for this year?
"It's hard to do but I really don't want to set any certain results based goals as many of these women I have never competed with. Last year I got to race some of them at Chequamegon but there are several new riders and even some international riders. I really don't know how I can place myself among them. One really cool thing about the series is how different each of the events are. Last year a different woman won each of the events. I think different courses will play to different riders strengths. I think the high altitude races will be really tough for me based on past experiences but other courses really suit my strengths. My personal goals are to do my best with pacing and nutrition and just enjoy the overall experience."
Will you plan to do many other local events?
"I would like to squeeze in a few local events throughout the season depending on how I'm feeling and if my schedule allows. I'm hoping to do the Epic Bike Fest mtb and gravel races again but it's one week after Unbound so I'll have to see how I feel. I will race the state series race at Mount Kato, our local gravel event called the River Valley 100, and the Dakota Five-O."
I know your husband, Justin, plays a huge part of your training and racing. Tell us about that?
"Yes, it truly is a team effort and this would not be possible without all of Justin's support. He is a huge help with logistics, getting my bikes ready, and working the feed zones. He sacrifices his time to make sure I can get my training rides in and step away from work when needed. He is also an awesome training partner and helps to push me on my rides."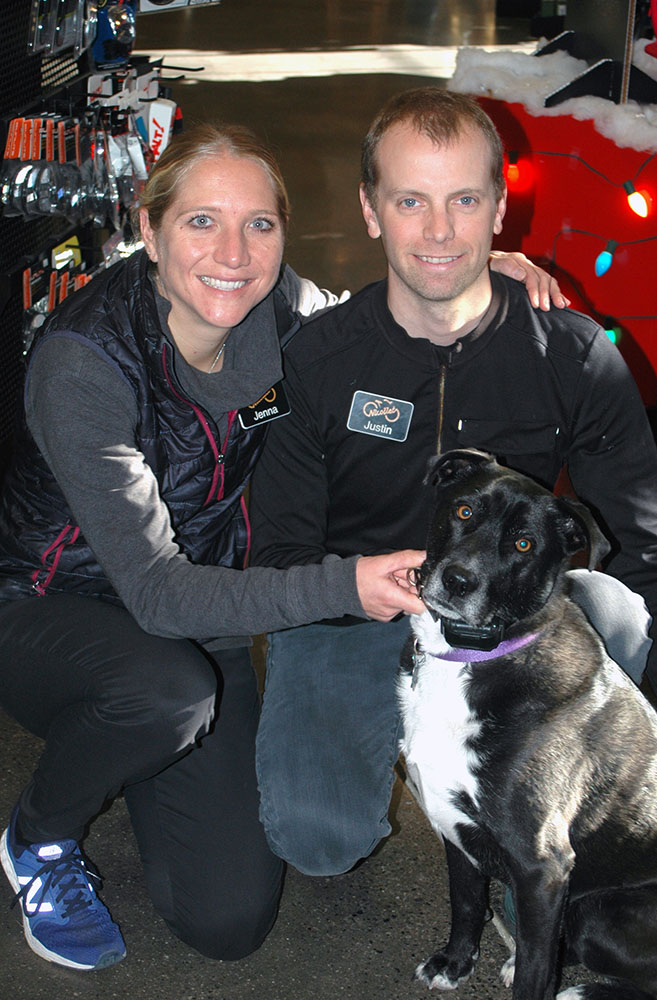 Is there any race in particular you are looking forward to? Have you competed at any other venues besides Chequamegon?
"I'm definitely looking forward to Chequamegon as I know the course well and love racing in the North Woods. I'm excited to go back to Sea Otter. I've raced there several times and it's been a course that suits me pretty well. I've actually had some of my best pro race results there taking 2nd in 2008 and 9th in 2009. I'm excited about the variety of different courses and doing several new events. Some of the races seem more like a big adventure and challenge just to finish and I'm excited to just take in the experience."
Related: Rinehart getting back into high-level racing after long break
The Stable Cyclist
John Peter has taken on a mountain bike project highlighting his journey of battling Bipolar Disorder which was just recently launched. His YouTube channel will talk about bikes, training, and how all of it relates to mental health as the season progresses and as he prepares for a return to the Maah Dah Hey 100. Look for exclusive updates in the report from John. Special shout to JP for reaching out throughout this past winter as we dealt with the tragic event last fall.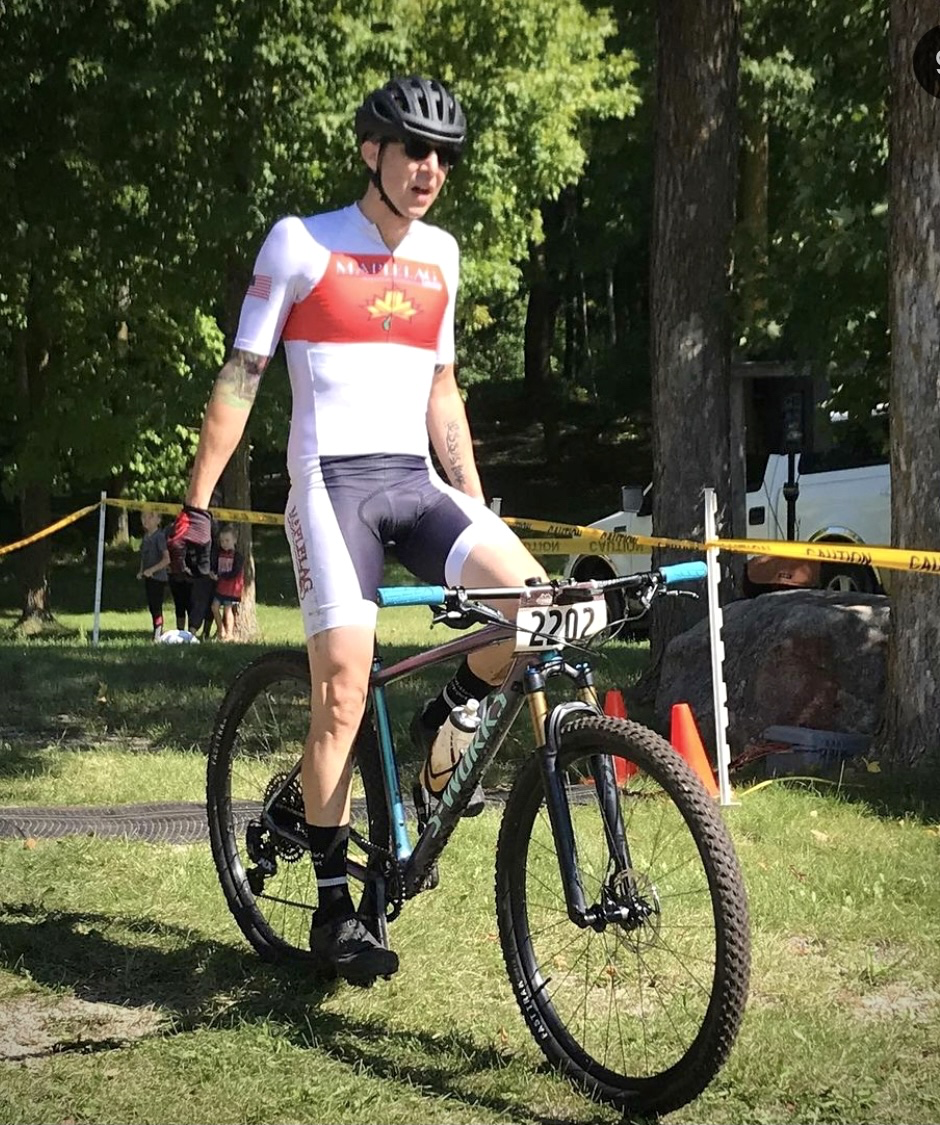 As mentioned, if anyone has information to share whether is is race recaps, events, new trails, and or mountain bike related events and functions, please reach out! The Midwest mountain bike report seeks to include everyone in the awesome mountain world and this report is community driven! Finally, thanks to Skinnyski for the opportunity to do this report for another season. It's been a bit more meaningful personally this year.
Keep the wheels moving!
About the author...

Jay Richards maintains a very active lifestyle. He somehow finds time between managing a full-time resort (Maplelag) and bringing up a family of four boys with his wife Jonell, to compete in both mountain bike and a few cross-country ski races. Jay rides for Maplelag Resort, manages the Maplelag mountain bike team and enters his 33rd year of racing and promoting mountain bike races.

Have an event or mountain bike related information to share from the Midwest? Feel free to contact Jay at