Midwest MTB Report
The temperature is heating up and so is the mountain bike season! More trails are opening up farther north and the first series race is on tap this weekend in Wisconsin. This week's report highlights include a special recap from Jenny Beckman who, along with a handful of other Minnesotans, competed in the Whiskey 50 near Prescott, AZ. A few mountain bike related links, as well as a preview of the first WORS race, conclude the report.
Whiskey 50
Jenny Beckman was back for another crack at the Whiskey 50, an endurance race on the trails outside Prescott, AZ, and filed a report. Looking at the results, there were actually quite a few Minnesotans that participated—nice work everyone making the trek south to compete in the heat!

Beckman reports:
"This was my second time heading down to Prescott, AZ for the Epic Rides Whiskey Off-Road Festival. There were several changes to the event this year, most notably moving the Pro Backcountry Race to Sunday to make the event a 3-day affair starting with the El Yucateco Fat Tire Crit on Friday evening. Our friend Dave Giefer of Versus Racing registered for the Pro Class so we showed up to cheer him on! Sofia Gomez-Villafane took the women's race with ease, even managing to swipe cash from spectators on the massive climb. In the men's race the seemingly unbeatable Keegan Swenson stomped his competition for a second year in a row even after Specialized Off-Road teammates Russell Finsterwald (or Finsty) & Howard Grotts threw subsequent attacks trying to crack him."

"The amateur Backcountry races on Saturday saw some significant course improvements from 2022. Last year, riders from the 30 & 15 "proof" races merged with the riders from the 50 proof quite a bit causing a lot of bottlenecks on the singletrack. Epic Rides noticeably remedied that this year, during my ride I felt like I was able to safely ride at my own pace the entire time. This being my second go at the 48 mile route featuring ~6400 feet of climbing, my hopes were to improve my time & overall place."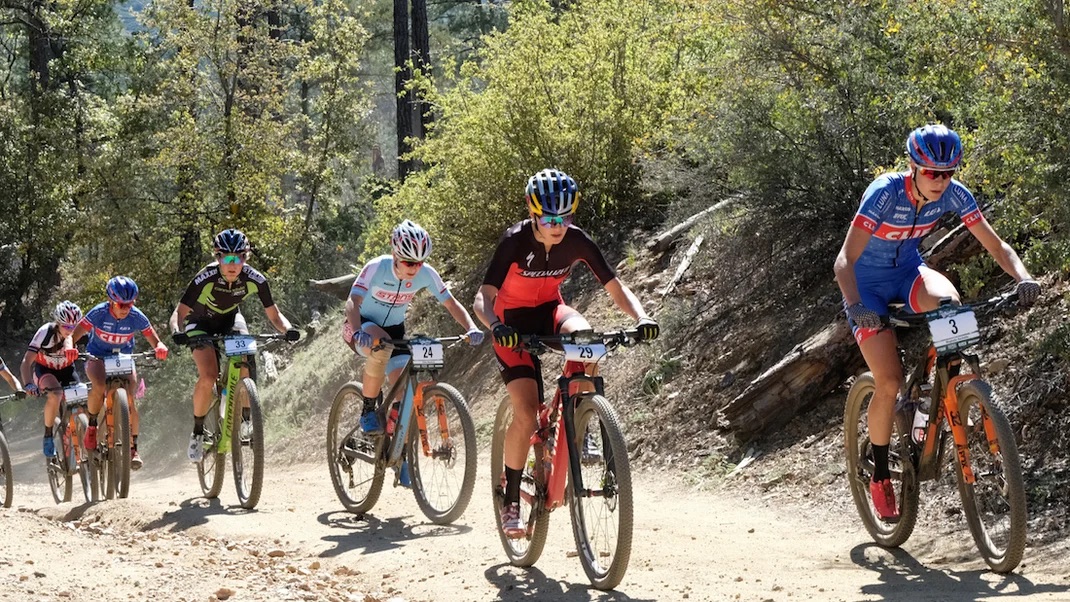 "The 50 proof course can be split into two parts. The "climb-y" half and the "singletrack" half. The "climb-y" half starts in town on pavement for about 5 miles, then sprinkles in a bit of singletrack to top-out the first ascent. After that, riders are in for a loose, rocky descent & two major combs that consist of fire & minimum maintenance roads. Over 3/4 of the total climbing happens in the first 25 miles, and 2023 brought the literal heat. About 15 degrees more than 2022 to be exact. I managed to PR the first half, but paid for it during the singletrack. Lucky for me, that half is awfully fun and pretty impossible to not enjoy even when you're at your most cracked. The majority of it is fast and flowy with some short technical sections that are not overly challenging for most experienced riders."
"The ultimate race "goal" was to gain confidence on my new Specialized Epic Evo Pro. I'm targeting the Park City Point 2 Point this season, so that means lots of long hours in the saddle are coming! Shoutout to my ERIK's colleagues Joe Kreitzer for building the bike up & Chris Rogers for dialing in the fit just in time. It was a hot one, but I got it done moving up from 8th to 7th. Progress is progress!"

"With the Pro race moving to Sunday, we decided to do some feeds and provide support to Dave while also spectating. The winners from Friday's crit prevailed in the Backcoutnry as well. Keegan managed to create a 3 minute gap by the time we saw him at mile 25, and Sofia sprinted out for the win against 2022 champion Alexis Skarda."
"I can't say it enough, the riding in Prescott is so incredibly enjoyable! So much so that we stayed in town through Tuesday, May 2nd to get some more time in on it - there's over 375 miles to explore. If you're as much a fan as a racer, this weekend is well worth the trip! Fantastic race, time to watch the pros, and great community vibes - I'll be back to the Whiskey for sure."
Matter Top Ten
Brian Matter, who has made his name known in the local circles with his six Chequamegon 40 wins, continues to race at the highest level nationally and pulled off an incredible weekend, inspiring riders of all ages by posting a top-10 finish in the Pro race.
Matter posted on Instagram:
"It's hard to put into words what a successful weekend of bike racing means to me these days. Describing 3 months(or 25+ years depending on how you want to look at it) of hard training and dedication all building towards one weekend of racing in front of family, friends, & huge hometown crowds...and then to have the plan actually come together, feel amazing and have everything go right in 2 unique, but super hard races....impossible in one IG post."
"To try to sum it up: I still love this sport especially when there is stoke in the air. I'm super proud of my effort, and I'm forever grateful for all the support from family, friends both old and new, training partners, my competitors and my sponsors."
Hayward Heads to Heaven
Called "mountain bike heaven" by many riders, a group of Hayward, WI families were a few of the many Midwesterners to head south to Arkansas this spring to enjoy the plethora of trails in the Bentonville area. New Moon Bike and Ski has an article up providing a full recap of the trip.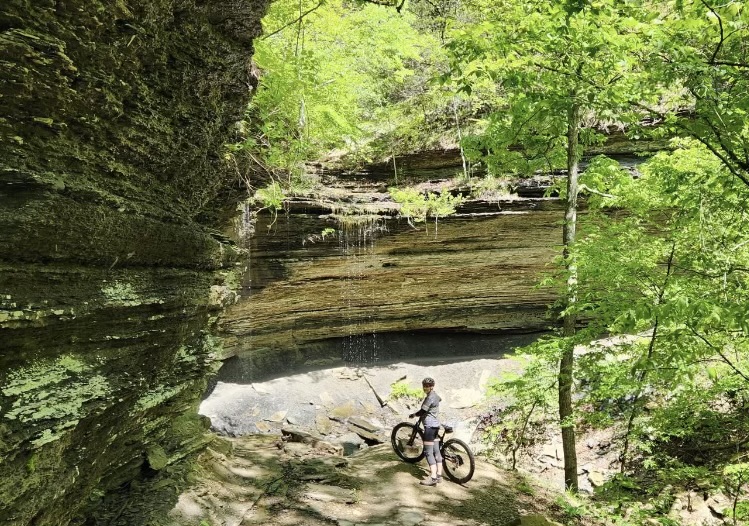 Why is it Hard to go Easy
With so many apps and training tools that encourage folks to get out and train, we might be training harder than we used to. Certain apps like Strava could be a reason why. Fast Talk Lab recently posted an article about why it is so hard to go easy: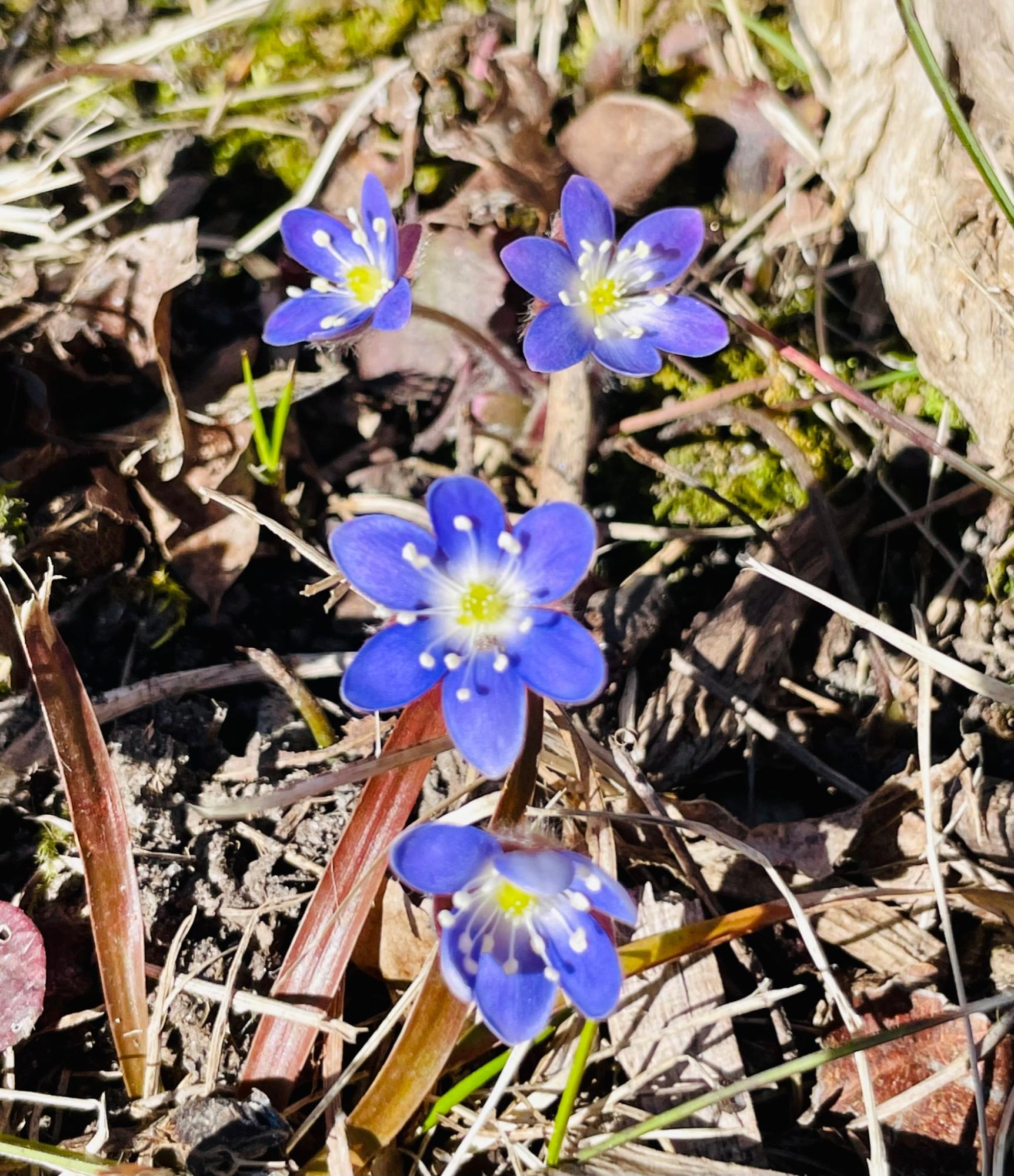 "You know your workout is supposed to be easy, but you just can't help dropping the hammer sometimes. A leading neuroscientist lifts the lid on what's going on in your brain when this happens—and what you can do about it. 'I think the answer can be found in one of our brain's most systematic biases: temporal discounting. Put simply, we perceive the value of a reward as decreasing the longer we must wait before receiving it.'"
Wisconsin Off Road Series (WORS) Season Opener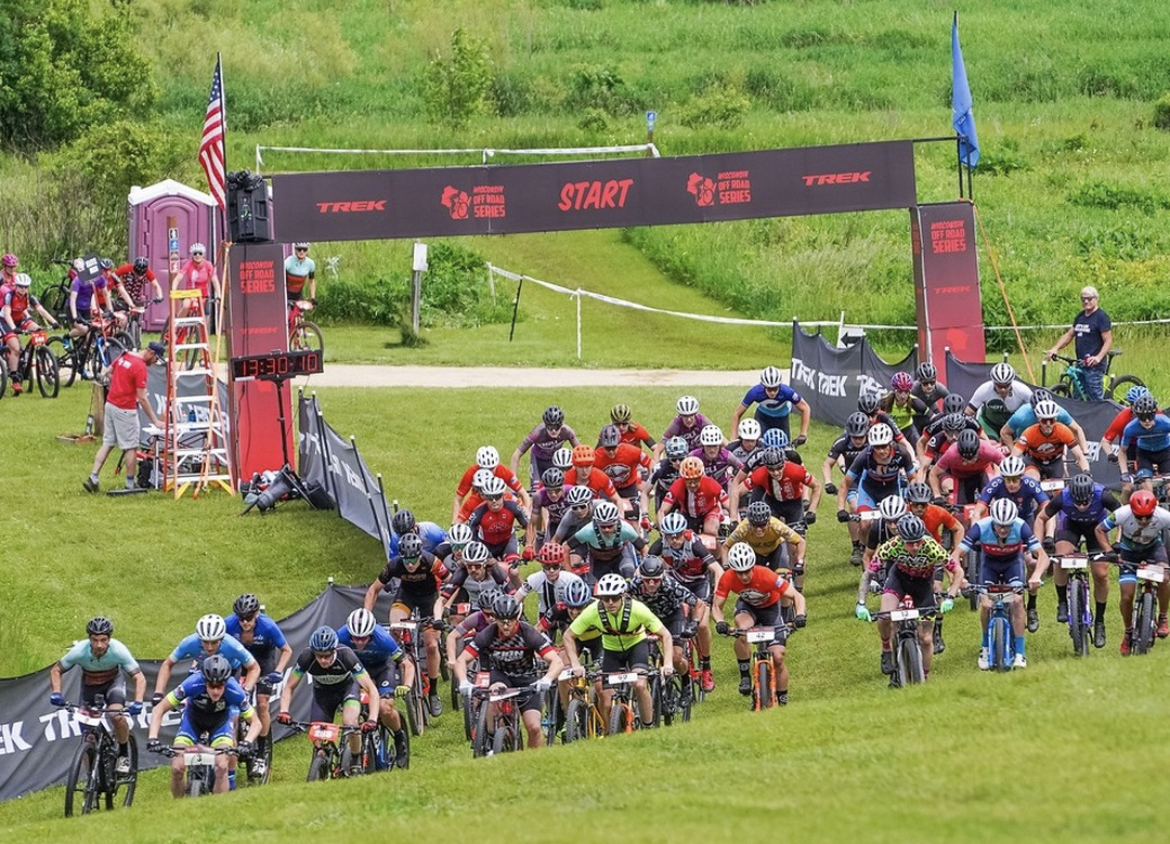 Iola Winter Sports Club is the host for the opening race in WORS and the admin crew was at the venue this week checking out the course, reporting good conditions—ready to go! The first race always attracts a large crowd, including folks from neighboring states looking to test the fitness and renew the camaraderie among the bike community, sometimes the highlight of the races! The course weathers well for any surprise rain or thunderstorms, but at this point things are looking great for an opening race weekend!
Keep the wheels moving!
About the author...

Jay Richards maintains a very active lifestyle. He somehow finds time between managing a full-time resort (Maplelag) and bringing up a family of four boys with his wife Jonell, to compete in both mountain bike and a few cross-country ski races. Jay rides for Maplelag Resort, manages the Maplelag mountain bike team and enters his 33rd year of racing and promoting mountain bike races.

Have an event or mountain bike related information to share from the Midwest? Feel free to contact Jay at