Midwest MTB Report
It was a great weekend of riding and racing. More trails continue to open up, including the popular Cuyuna trails in Crosby this past weekend which saw no shortage of riders, as expected, and the Wisconsin Off Road Series kicked off in Iola with the Bump and Jump. This week's report includes highlights from Iola, an update on the Trek trails at Telemark, Lyme awareness, and a look ahead to a busy third week of May.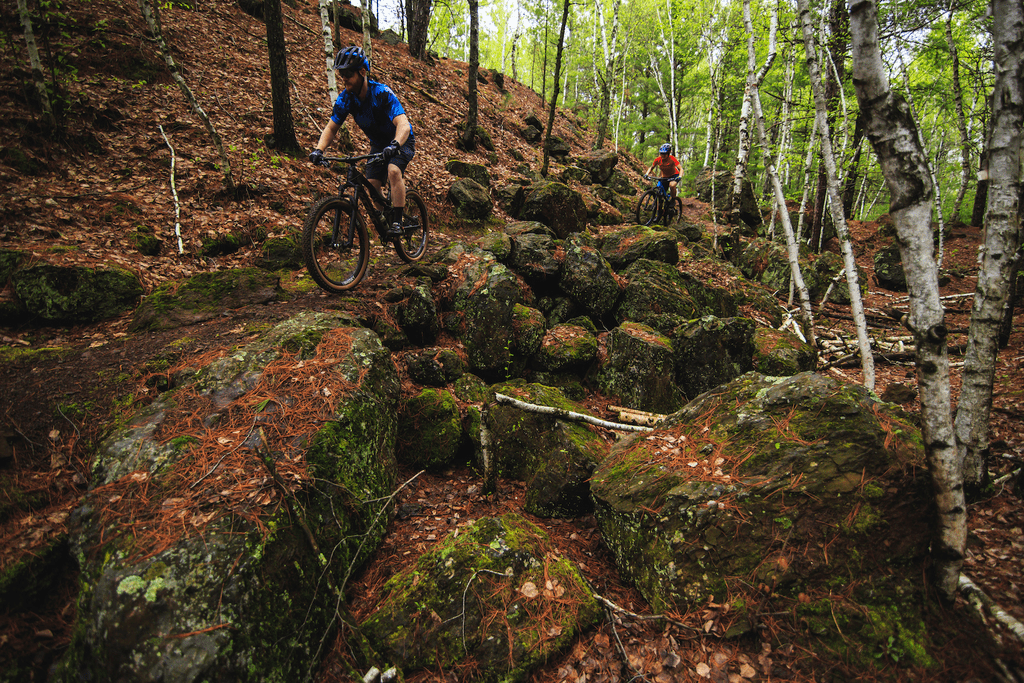 WORS #1: Iola Bump and Jump
This past weekend the Iola Sports Center in Iola, WI was host to race #1 in Wisconsin Off-Road Series. Serving as a good chance for people to work out the kinks, and for elite riders to test their fitness after the spring base miles, it always has a good turnout and is well attended by folks from bordering states.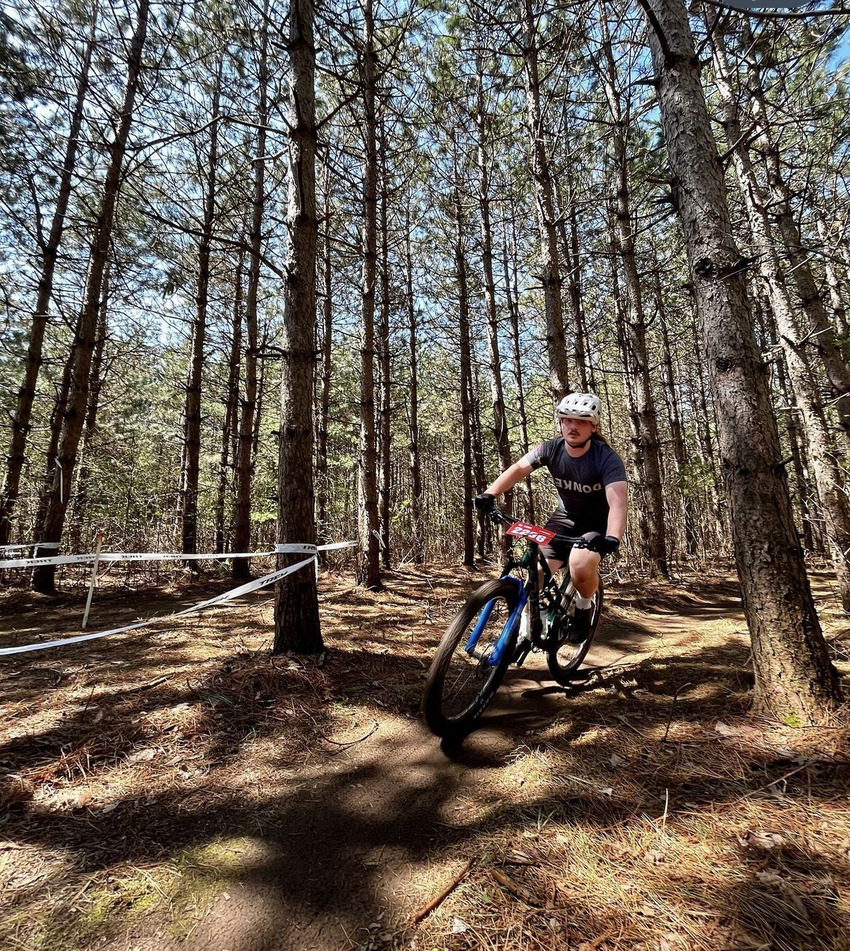 The Elite races had strong fields, including World Cup racer Daxton Mock who took advantage of the stacked fields to tune his form. A few rider recaps from Strava posts: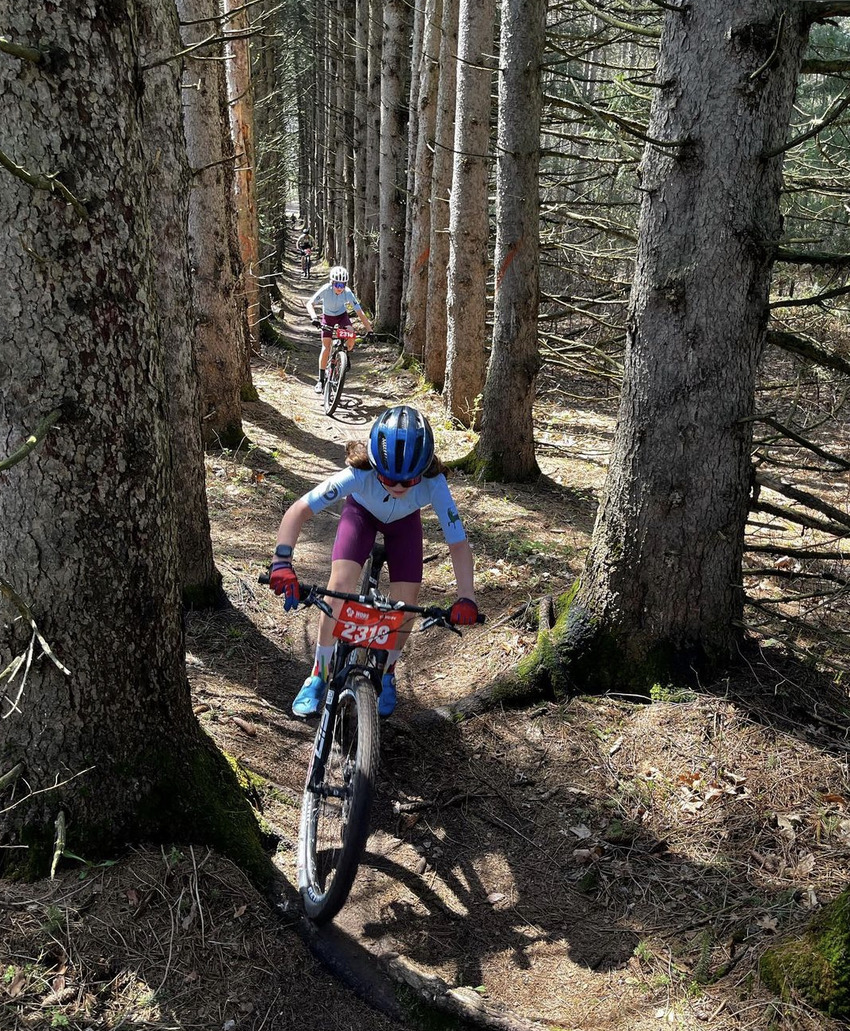 Ben Senkerik:
"It feels good to be back. It was a hard battle until the end. It came down to the final single track where Dax was able to use his ninja skills to sneak in first and then sprint for the win."
Casey Hildenbrandt:
"Battle out there - did some things well, made a few mistakes, fought hard and put my head down all race, and came up short. Not my best day, but did my best on the day. Tough days make the good days even better. Always amazed and grateful to have world class athletes right here in Wisconsin that make our 'local' racing so legit."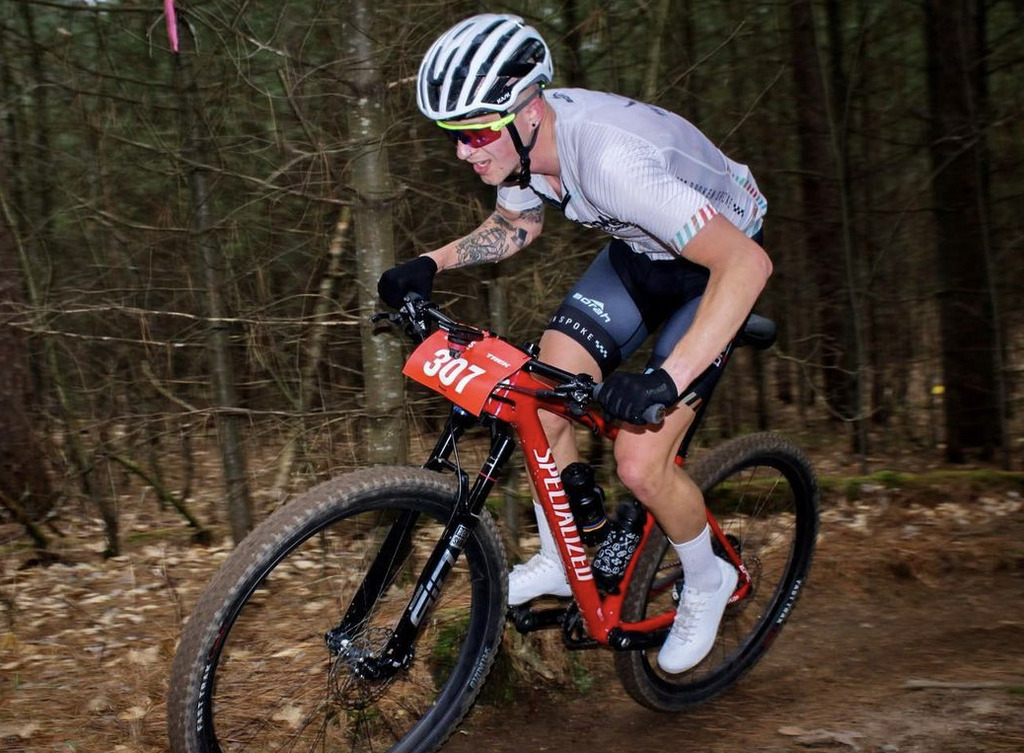 "So many cheers and positivity out there - thanks y'all! It was great to see the crew again and even some homies I haven't seen in quite a while."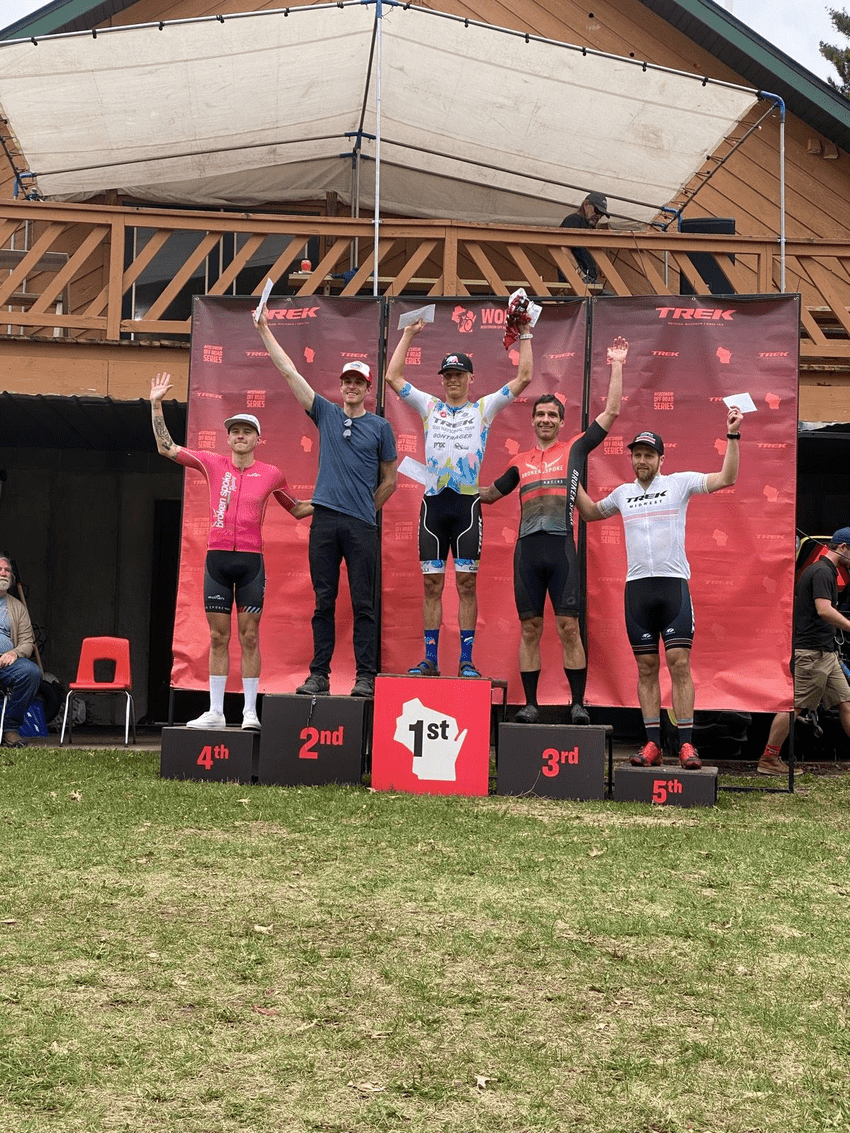 Women's Elite winner Gabriella Guerra:
"Race was fun! I can't believe I had fun! I need to improve my tech skills A LOT but I could bring good power on climbs and sections less technical. 4 laps feeling more tired but also more secure every lap."
"It was the best decision borrowing Nathan's bike. I'll be joining the races in the Wisconsin Off Road series so I can get a lot of experience and be out there."
Mount Telemark Trek Trails
From the One Track Mind Foundation website:
"One Track Mind Foundation is partnering with The American Birkebeiner Ski Foundation (ABSF) to complete approximately 17 miles of mountain bike trails at Mt. Telemark Village, in Cable, WI. This partnership, in addition to existing funds received from the Trek Foundation, ensures construction will be completed over the next three to four years. Once finished, the looped trail system will feature around ten miles of enduro and downhill style trails and seven miles of cross-country style trails."
Read the full summary here.
Related: One Track Mind Foundation Fulfills Funding Needs for Trek Trails at Mt. Telemark Village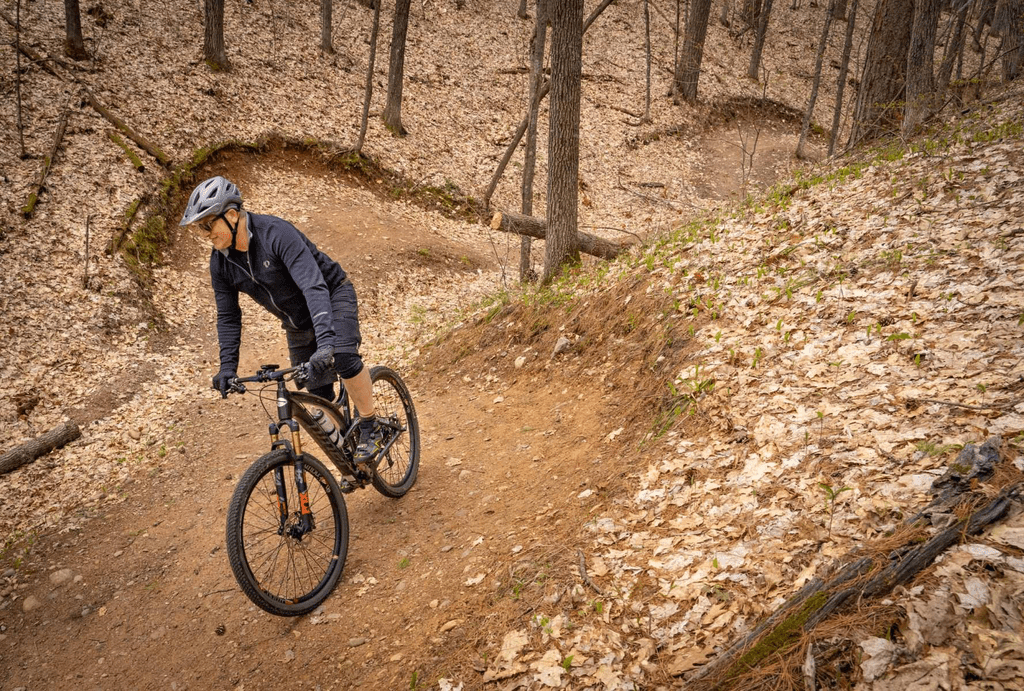 Epic Bike Fest
We're just under a month out from the EPIC Bike Fest in Cable, WI. Race registration is still available and the trails are getting close to being in prime early season condition.
No Time For Lyme
As someone who has experienced Lyme disease, I know the importance of bringing attention to the disease. A few years ago we published a story from a rider who has experienced the ill effects of Lyme, Roy Vosberg, who was willing to share his story which is included below, with a few links following. If you are outside recreating, always check multiple times for ticks that might be embedded. Even if you haven't been in the woods, pets can bring in ticks (I've already found over a dozen on my dog and quickly treated him with appropriate meds).
Roy's Story:
"In 2006 I decided I need to get strong / in shape after ignoring Physical Therapy for shoulder surgery a couple years prior. So I decided to give triathlon a go. Didn't know how to swim and that held me back for 2 or 3 years while I taught myself (a coach is really important to quickly grasp swimming technique). Didn't like running much and didn't put in the miles I should have. But quickly learned I had a knack for bike racing and mostly gravitated to that. Made bike racing friends and found out many of them were cross country ski racers in the winter to maintain their fitness. Made ski racing friends who participate in trail running in summer, which I prefer over road running."
"I essentially became an endurance athlete in my mid-forties partaking in long distance biking, skiing, swimming and running events. Six years of endurance athletics put me into the best shape of my life. I continued to improve and worked my way up in the starting waves at these endurance events."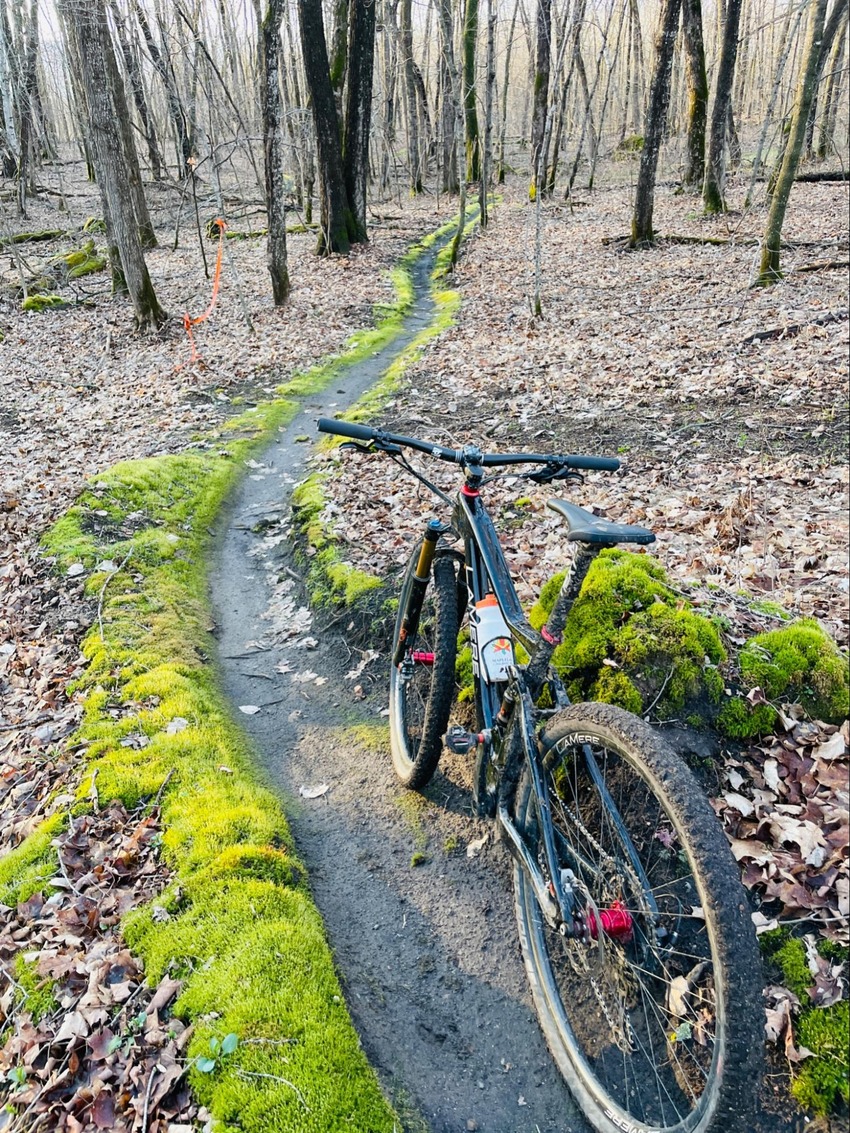 "Inexplicably, in April of 2012 I became a broken down old man. Fatigue, stiffness, pain, weakness, arthritis, insomnia, heart palpitations, numbness, confusion and short term memory loss. The next 6 years consisted of visits to doctors and specialists, had blood tests, urine tests, MRI, CT scans, cortisone injections, etc. to the tune of many tens of thousands of dollars, which thankfully my health insurance picked up the majority of those costs. Had 3 attempts at the standard blood tests for tick borne diseases which came back negative. My hips were the first thing affected 8 years ago. Now many of the joints in my feet and hands have deteriorated and are no longer fully functional."
"I have been trying to convince doctors, and sometimes myself, that I have Lyme disease. For the past 6 years doctors have been trying to convince me that I don't have Lyme disease."
"In August of last year I finally took matters into my own hands after learning of a laboratory in California that had additional testing bands for Lyme disease in their blood test. I had blood drawn by my doctor's office, who tried to talk me out of wasting money on this lab test, and sent to the lab in California. It came back positive for Lyme. I am now beginning my search for treatment. Most doctors I've contacted refuse to accept iGeneX Labs result and will not treat me."
Resources on ticks, diseases and treatments:
CDC: Ticks
Mayo Clinic: Guide to ticks and diseases they carry
Harvard Blog: Resolving the "Lyme Wars"
Related: Tick and Mosquito Infections Spreading Rapidly, C.D.C. Finds
Related: When Mountain Biking Leads To A Meat Allergy: A Cautionary Tale
Looking Ahead
Falcon Cup Mountain Bike Race
I've crossed the border on a few occasions to race mountain bikes (at Sandilands and Birch Hill were really fun races). The vibe in Canada is different, hard to explain, and I've always enjoyed racing there. Naturally I keep an eye on the events, oftentimes the races are closer for me to attend instead of heading south! With the pandemic putting a hold on crossing the border, the idea of heading north again is on the radar.
Falcon Trails Resort will be host to the Falcon Cup Mountain Bike Race on Saturday, May 20th. Spectators are welcome!
This race falls on the 56th anniversary of the famous Falcon Lake Encounter so there will be a UFO themed vibe and appropriate celebrations!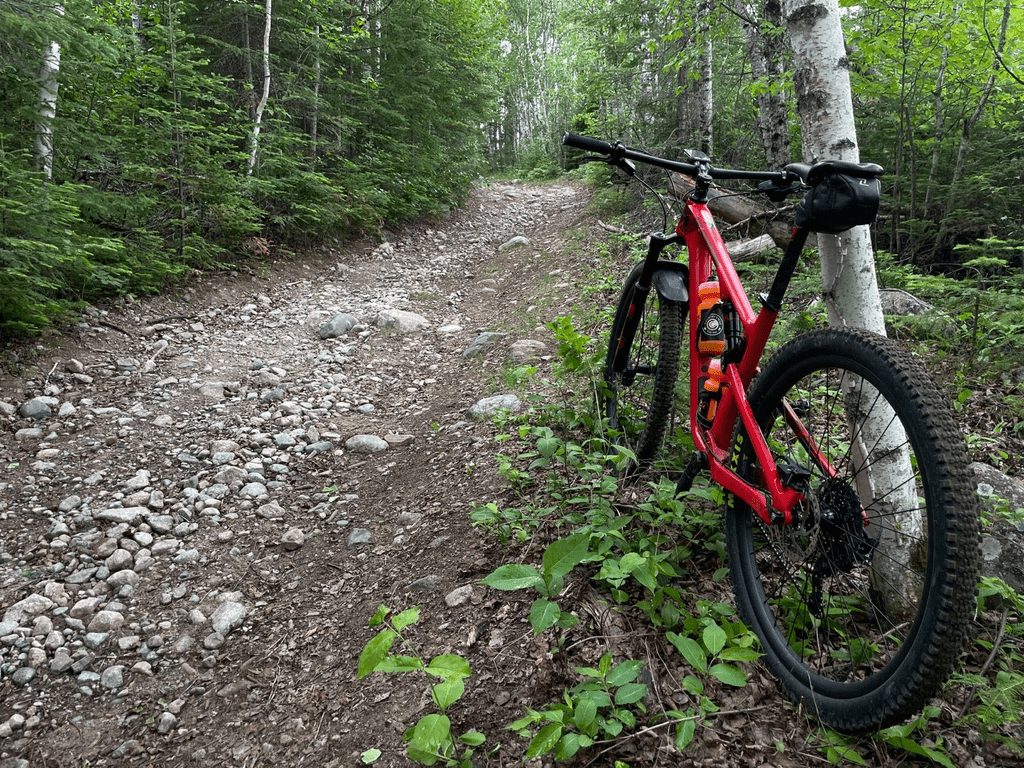 There are also kids races with multiple age categories in the morning (ages 6 and up, prizes for the best alien themed costume!) and adult races with multiple categories in the early afternoon. Registration is in advance (online) only and is $15 for kids 12 and under and $30 for 13 and up.
Minnesota Mountain Bike Series: Gamehaven Grind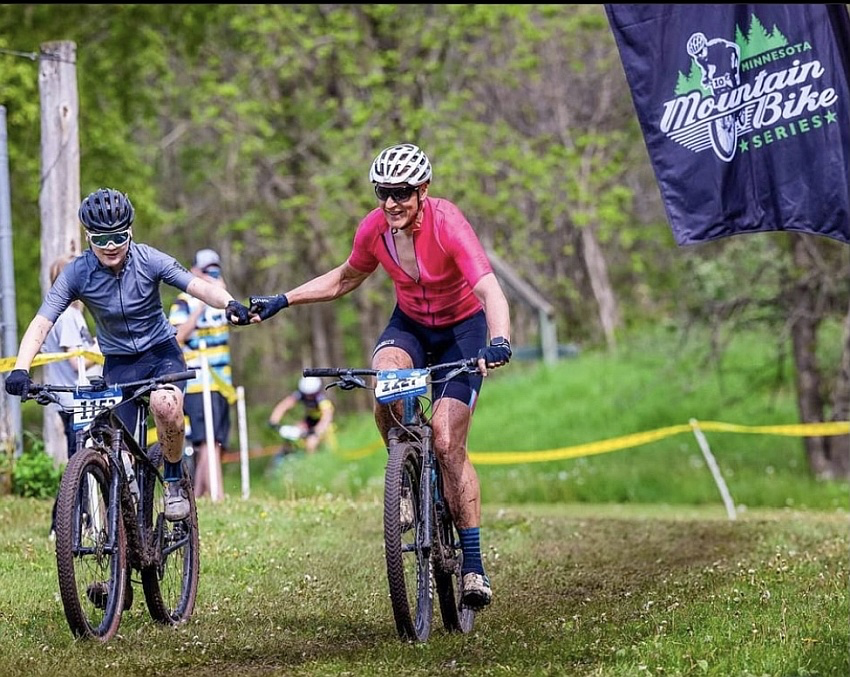 "The race is held at the Gamehaven Scout Reservation – a beautiful 265 acre camp and the Gamehaven Sports and Activities Park – Rochester's newest 460 acre regional park with a 42 acre lake. Gamehaven has been a popular site for Minnesota High School races the past 8 years. Trails are built and maintained by volunteer members of the Rochester Active Sports Club. New trails are being added each year."
Wisconsin Off-Road Series: Englewood Open
"Drawing most of its popularity from the Category 1 UCI event, the Englewood Open has quickly established itself as a staple on the WORS calendar. This race attracts riders of all levels from nearly thirty states — it's a party all weekend long. Specifically designed with the racer in mind, this course features the best of the best — flyovers, rock gardens, and fast and flowy singletrack that dances through scenic meadows and canopies of trees."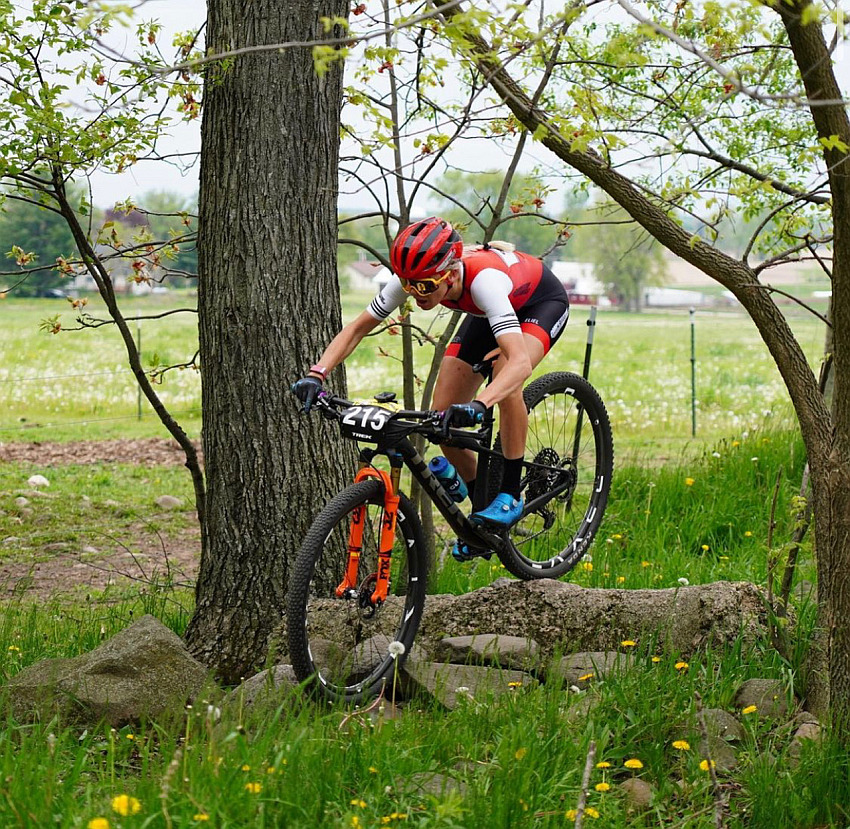 "The Englewood open is held on family-run private trails. Race fast or make it last because you only get one chance to ride them all year."
Keep the wheels moving!
About the author...

Jay Richards maintains a very active lifestyle. He somehow finds time between managing a full-time resort (Maplelag) and bringing up a family of four boys with his wife Jonell, to compete in both mountain bike and a few cross-country ski races. Jay rides for Maplelag Resort, manages the Maplelag mountain bike team and enters his 33rd year of racing and promoting mountain bike races.

Have an event or mountain bike related information to share from the Midwest? Feel free to contact Jay at