FOR IMMEDIATE RELEASE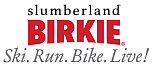 Applications open for American Birkebeiner Ski Foundation Schwartz Miller Scholarship for High School Cross Country Skiers
Applications are now open for the American Birkebeiner Ski Foundation Schwartz Miller Scholarship, a new program for high school seniors established in honor of the late Andy Schwartz. Schwartz was a long-time Birkie skier who passed away in 2021. Andy's legacy will support 20 young skiers – 10 male, 10 female – by providing their entry fees to register for the 2024 American Birkebeiner. Coaches will need to fill out the application to recommend athletes for the scholarship, and applications will be accepted from now until December 1st. A committee of coaches and Birkie staff will review applications and inform awarded participants shortly after that date. Registration for the American Birkebeiner Skate/Classic race is closed, but this scholarship provides up to 20 high school seniors the opportunity to experience the 50th event.
The Schwartz Miller Endowment has the potential to support more than 20 young skiers in the future with community support, so those who'd like to contribute are encouraged to donate at "Ski a Birkie, Give a Birkie!".
For more information, please contact ben.popp@birkie.com.