Chinese Taipei Ski Association
Americans know Taiwan for its seafood, its beef noodles and its massive bicycle factories. It's definitely not known for its cross country ski program. But a handful of Taiwanese Nordic skiers who would like to see this change.
Taiwan's two-year-old cross country ski program, run by volunteers, is under the umbrella of the Chinese Taipei Ski Association (CTSA), the equivalent of our USSA, and the CTSA is further divided into alpine, grass and cross country skiing disciplines and committees. Because of political differences with China, Taiwan competes under the Olympic flag of Chinese Taipei.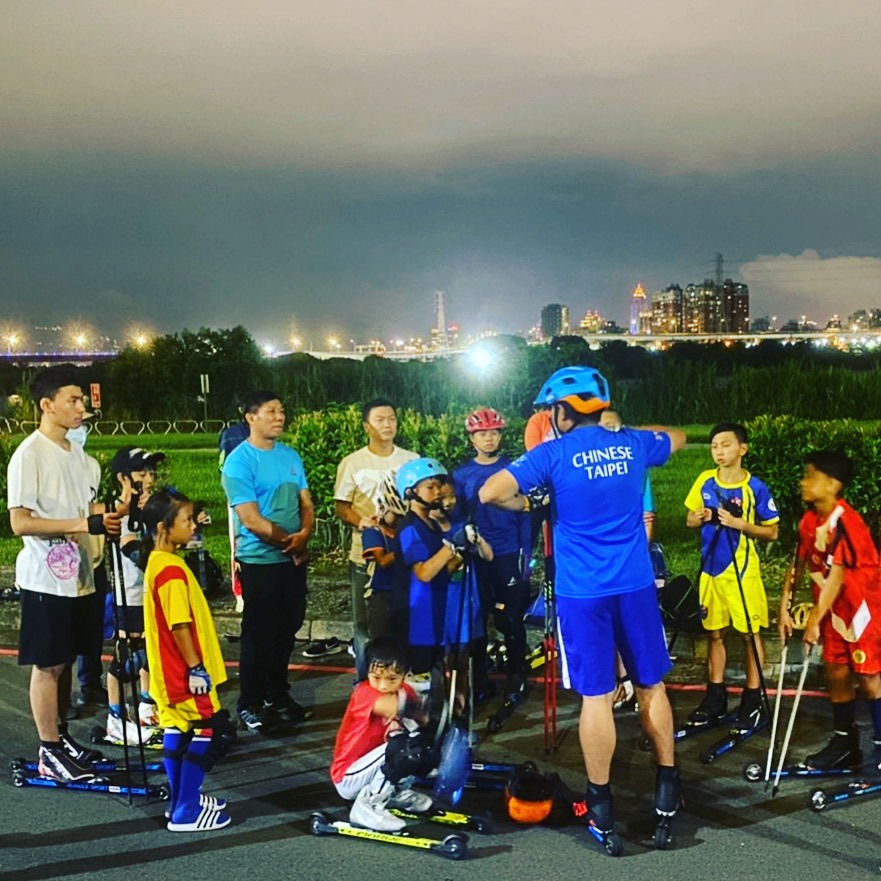 Most of the 60 athletes in the CTSA cross country ski program, the majority between 12 and 16 years old, have never seen snow on their tropical island. According to Jeff Wang, the Taiwan's cross country skiing technical director, the country is home to thriving running, cycling and roller skating communities, and it's from these sports that the CTSAXC draws most of its athletes. "We take our time to scout student athletes from the triathlon, pentathlon and track and field communities," Wang wrote in an e-mail. The CTSA also goes into local schools to give talks about cross country skiing and demonstrate rollerskiing in an effort to recruit interested students. Their focus is on younger athletes to build a base of skiers.
Wang says the biggest challenge to the Taiwanese cross country ski program is promotion of the winter sport in a country not familiar with the sport. The CTSAXC employs Facebook and Instagram accounts (follow under CTSAXC) to help to promote the new sport in Taiwan. "We are doing this step by step," Wang said. "As a brand new sport concept, it takes time for people to truly understand what we are doing. Especially in a tropical country like ours, we can be disregarded easily because we don't have skiable snow and people generally refer to skiing as downhill skiing." TV coverage of some of the program's rollerski races has introduced the public to the sport as well.
In the 60s, Taiwan actually had a downhill ski resort at 10,000 feet in the mountains, but a lack of consistent snowfall and the discovery of endangered plant species ended the resort's existence, and today the ski runs are part of national park and the building for hikers and tourists. "If you can see an accumulation more than half of an inch, you are extremely lucky," Wang stated.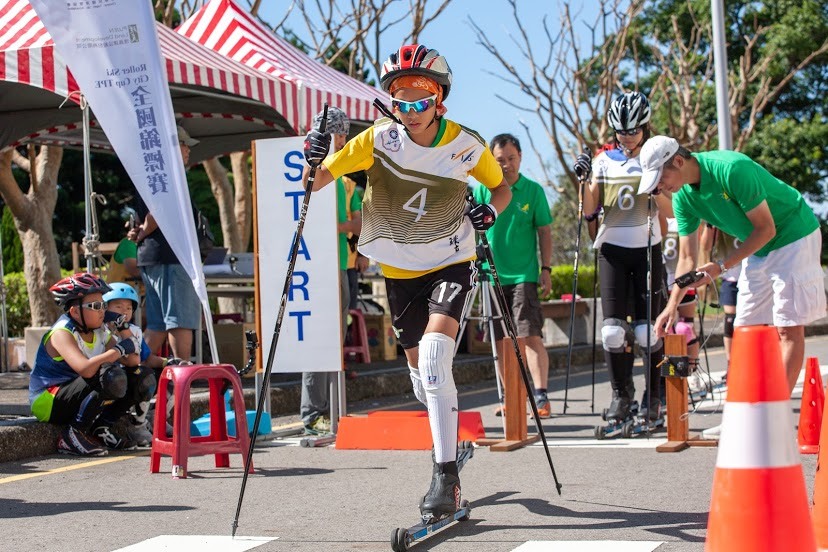 With its tropical climate (think training in Miami or Houston), rollerskiing is an integral part of the CTSAXC's program. After identifying promising rollerskaters or other athletes, the CTSAXC does not try to immediately convert them into cross country skiers and allows them to continue to engage in multisports. This, Wang noted, builds love for all sports.
On-snow skiing is clearly a challenge for a program in a country that rarely sees skiable snow. Travel to areas with snow is necessary and adds an additional expense to an already expensive sport. So far, skiers in the program have competed in one official race in Canada and four unofficial time trials. Covid-19, unfortunately, ended all of CTSAXC's travel plans for this past snow season. "When it comes to the overseas camps, the majority of expenses are self-funded by the athletes' parents and maybe minor subsidies from our fundraising," said Wang. A CTSA alpine skier has been training and racing from a home base in Austria, moving there when he was 16. "This is his eighth year and he is pushing hard for an Olympic dream," Wang stated.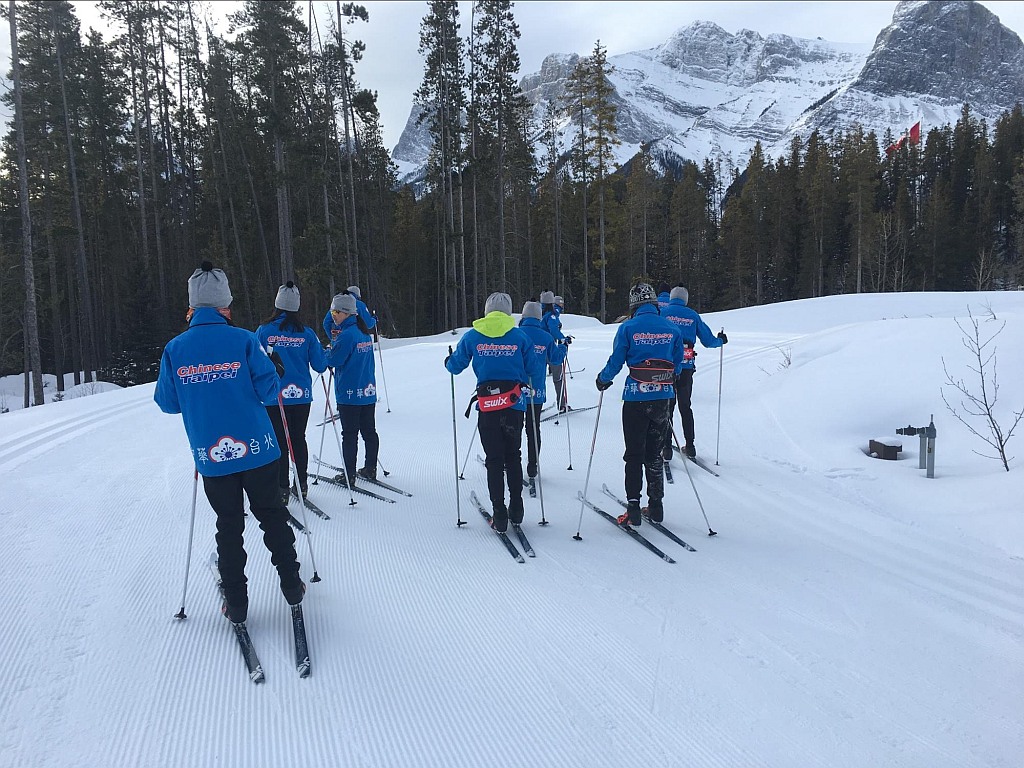 One of the program's biggest successes was a January 2020 youth training camp held on snow in Canmore, Alberta. Ten athletes ages 9-13 were handpicked for a development team and given rollerskiing instruction before flying to Canada. At the end of the two week camp, the young Taiwanese skiers competed in the Kootenay Cup and then were invited to be forerunners in the Alberta Winter Games. "Our skiers skied in rental equipment, second hand ski suits, but first class spirits," said Wang.
Since the training camp in Canmore, many of the young skiers have set their sights on higher goals, like the Youth Olympics. The CTSAXC introduced these children who had never seen snow before to the world of snow sports and the opportunities therein.
The Chinese Taipei Ski Association has set ambitious goals for its program, like continuing to host on-snow training camps in Canada and France, hosting an FIS rollerski race and participating in the Junior World Roller Ski Championships this August in Latvia. Long-term goals include the 2023 World University Winter Games in Lake Placid, the 2024 Youth Olympics in Korea and the 2026 Winter Olympics in Milan.
"As you can see, we are carefully planning realistic goals and this is not a reckless shooting in the dark," said Wang. "We definitely need exposure to the sport, so our main focus at this moment is with children for continuity and growth."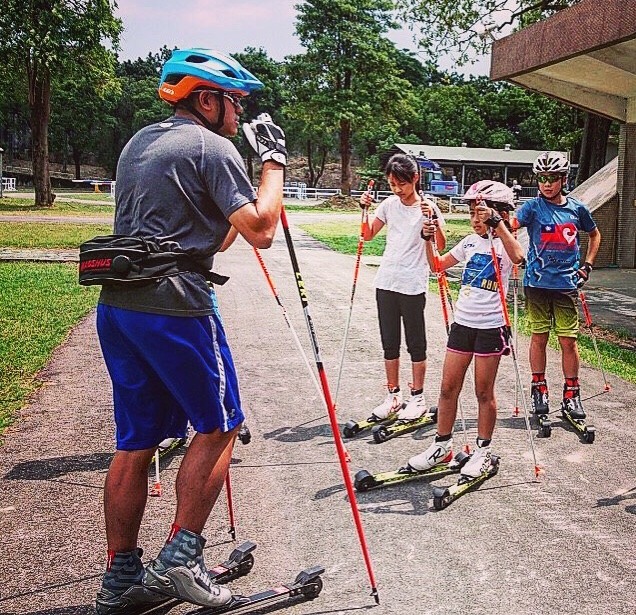 [ After featuring an article on Errol Chen, a Taiwanese native living in the Madison area and participating in a number of local ski races, we were contacted by Jeff Wang, the Taiwan's cross country skiing technical director, who clarified a number of issues which lead to this article. --Ed. ]
About the author...

Former member of the Skinnyski.com Race team, Mark Parman lives in Seeley, Wis. with his wife, Susan, and two English setters, Fergus and Jenkins. He writes mostly about outdoor sports and has written for Sports Afield, Dirt Rag, Upland Project and Velonews.