Back to SOHO
February 13, 2018
Back in 2012 we made our first trip to cover Junior Nationals, under the generous support of Maplelag Resort. That event was at Solder Hollow, in Utah, home of the 2002 Winter Olympics. It was an incredible experience, one we were honored to be a part of, and proud to bring big coverage of the Midwest team back to the Skinnyski audience. Now it's six years later and we're excited about the prospect of traveling back to Soldier Hollow to cover the Midwest team and racing action again.


Junior Nationals ready to fire up, Soldier Hollow, March 4, 2012
Coverage from the past:
A week long trip to cover the Junior National competition is very costly in expenses alone, so we are seeking financial assistance in such a major undertaking. We've set up a crowdfunding option, hoping that individuals, families and organizations will contribute to offset some of our expenses and help make this trip possible again this year.
As an extra incentive to chip in, we'll highlight organization sponsors at $250 level as part of our underwriting, and individuals/families can receive a selection of digital images of your favorite athlete when you help out at $250 or above.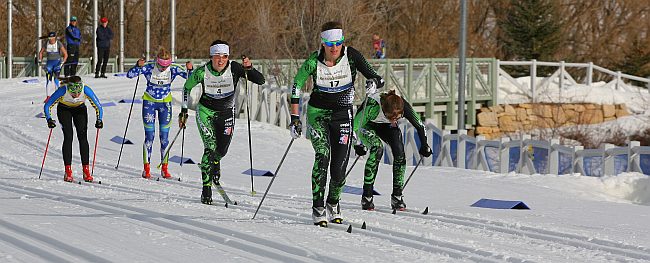 Strong OJ girls field for Midwest, Junior Nationals, March 5, 2012
Please show your support for this venture by contributing at any level - and thanks!
If you prefer postal, you can send a check to:
Skinnyski.com
P.O. Box 120681
New Brighton, MN 55112
If you have any questions, please drop us a line at